Mount Kilimanjaro located in Tanzania, Africa is the highest peak on the contine­nt. It attracts adventurers and nature e­nthusiasts with its stunning landscapes and difficult terrains.
It offers a beautiful snow-capped summit, dive­rse ecological zones, and ample biodive­rsity. This makes it a must-visit destination for daring hikers and anyone seeking an exciting wilderne­ss experience or adventure.
Mount Kilimanjaro is very popular due to its stunning height of 5,895 metres (19,341 feet) above sea level, and also for its unique position. It is a freestanding mountain with distinct natural landscapes. The unsurpassed natural spectacle plus the thrill that comes with climbing one of the Seven Summits makes this a must-have tour not only for adventure seekers but also for nature lovers.
This unmatched natural spectacle, combined with the excitement of conquering one of the world's Seven Summits, makes it an essential trip for adventurers and nature lovers alike.
---
Mount Kilimanjaro: where is it located and how to reach
---
Mount Kilimanjaro is located in Tanzania, close to the Kenyan border. It is located within the Kilimanjaro National Park.
You will have to take a flight to Kilimanjaro International Airport to reach your destination. Kilimanjaro International Airport is close to the town of Arusha. This is one of the most accessible airports because many airlines fly here. This makes it very easy to access from different parts of the world.
After landing, you will have to take a short drive to Moshi, which is widely used as a base for Kilimanjaro treks, and then you can begin your incredible trip to the National Park.
Mount Kilimanjaro – the best month to climb
---
The decision of when to attempt the ascent is critical for ambitious climbers. You can climb Kilimanjaro at any time of year, but understanding the differences between seasons will greatly improve your entire experience.
Mount Kilimanjaro is a year-round mountain. You can try to climb Kilimanjaro at almost any time of year. But it might be a horrible experience during Tanzania's monsoon season. Precipitation levels are normally higher from March to June and October to December.
Due to the rainy season, many parts of the trail get covered in mud, which makes it quite difficult to climb up. Heavy clouds will also obstruct your visibility, and it is not an ideal situation to hike in.
Kilimanjaro is usually climbed during the dry seasons. The dry seasons normally last from late June to October and from January to March. These are the best months to climb Kilimanjaro.
While the dry seasons are considered ideal, the months of January and February are especially favorable. The temperatures during these months are milder, and there is also little to no precipitation. This offers climbers a pleasant environment with mostly clear skies. In this weather, it is easier to complete the difficult route without having to encounter extremely harsh cold or excessive heat.
They are the warmest months and you can expect a clear, sunny atmosphere in the mornings and nights. However, clouds may appear in the afternoons, and it may rain.
It's important to remember that, despite the pleasant weather during these months, planning is very important. To reduce the risks that come with high-altitude hiking, trekkers should equip themselves with adequate gear, prepare physically beforehand, and acclimatise to the altitude.
---
The best routes to climb Kilimanjaro
There's quite a few routes people choose to get to Kilmimanjaro's summit. The 7 most popular are Shira, Rongai, Machame, Umbwe, Marangu, Machame and the Northern Circuit – being the most easiest.
There's also the Mweka route, which is quite straightforward and only about the descent. Many tend to pick what suits them best, and this depends on cost, scenery and the success rate of getting to the summit.
Here are the 3 most popular ones due to their scenic possibilities.
---
Marangu Route
Often dubbed the 'Coca-Cola Route' for its convenient amenities en route, typically a 5 to 6-day trek, with a 7-day option for acclimatisation, it is regarded as one of the less demanding routes, making it welcoming for novices, but still involves substantial altitude gain and requires readiness for varying weather conditions.
Distinguishing itself, the Marangu Route is the sole Kilimanjaro route to provide dormitory-style huts for shelter, a more comfortable alternative to traditional camping.
This route treats you to a diverse range of landscapes, from lush rainforests to alpine deserts, guiding you through Mandara and Horombo Huts before the final ascent from Kibo Hut, the launchpad for the summit attempt. The last leg of your journey typically starts from Kibo Hut during the early hours, with the aim of reaching Uhuru Peak, Kilimanjaro's highest point, in time for sunrise.
While wildlife sightings are not as common on the Marangu Route as on other paths, you might still encounter some bird species and small mammals in the lower rainforest sections.
Acclimatisation is crucial for a successful ascent, particularly if you opt for the 6 or 7-day itinerary. Choosing a reputable tour operator to manage permits, logistics, guides, and porters, ensures a safer journey.
Altezza Travel not only runs tours to Kilimanjaro but also does a variety of high-quality trips across the country that help you get a better understanding of the country including interactions with the Maasai tribe. They have a specialist certified team who have spent a considerable time exploring the National Parks of Tanzania which makes them quite suitable. They have high-quality equipment and are the highest-ranked on TripAdvisor!
---
Machame Route
Typically spanning 6 to 7 days, the Machame Route prioritises ample acclimatisation time, enhancing the likelihood of reaching the summit. Known for its challenge, this route has steeper segments and extended hiking days.
The gradual ascent promotes improved acclimatisation. Machame Route captivates trekkers with breathtaking and diverse landscapes, from lush rainforests to moorlands and high-alpine deserts, earning it the nickname "Whiskey Route" for its demanding nature in contrast to the Marangu Route.
Unlike the Marangu Route, Machame Route adventurers lodge in tents, offering a more immersive camping experience. While ascending through the rainforest, you may have opportunities to spot various bird species and small mammals. Climbers usually commence the final push to Uhuru Peak, Kilimanjaro's highest point, from Barafu Camp, beginning their ascent during the night to witness sunrise at the summit.
The route's design supports enhanced acclimatisation by guiding hikers through varying climatic zones gradually.
---
---
Lemosho Route
The Lemosho Route ranks among the well-liked paths for ascending Mount Kilimanjaro, renowned for its picturesque landscapes and heightened success rates owing to its extended acclimatisation phase. Typically spanning 7 to 9 days, the Lemosho Route emphasises robust acclimatisation opportunities, boosting the likelihood of a successful summit.
It is regarded as relatively challenging, but its gradual ascent profile aids acclimatisation, enhancing the chances of a summit triumph. The Lemosho Route treats trekkers to some of Kilimanjaro's most diverse and stunning landscapes. It commences in the lush rainforest, progresses through heath and moorland zones, and culminates in the high-alpine desert before the final ascent.
Those embarking on the Lemosho Route typically camp in tents throughout the trek, providing a more immersive and adventurous experience. Particularly in the lower segments, such as the rainforest, opportunities abound for spotting various bird species and some small mammals.
The ultimate push toward Uhuru Peak, Kilimanjaro's pinnacle, typically initiates from the high camp, whether it's Barafu Camp or Kosovo Camp, contingent on the selected itinerary. The Lemosho Route offers an extended acclimatisation period, reducing the risk of altitude sickness and enhancing adaptation to high altitudes.
All routes require a permit, and it's recommended to climb with a licensed guide and support staff for safety. The choice of route should consider your experience, fitness level, and the experience you desire during your Kilimanjaro adventure.
---
The cost to climb Kilimanjaro
The cost of a trip to Mount Kilimanjaro can vary significantly depending on various factors such as the route you choose, the tour operator, the duration of the trek, and the services included.
On average, you can expect to pay anywhere from $2,000 to $3,000 or more for a Kilimanjaro trek. It's essential to research different tour companies and the services they offer to get a better idea of the specific costs for the experience you desire. Additionally, keep in mind that there may be additional expenses for flights, visas, gear, and other related costs.
---
Kilimanjaro is one of those treks in the world that sits high on every outdoor enthusiasts list – sometimes as high as Mount Everest, and rightfully so, considering it is the highest mountain in Africa and the tallest free-standing in the world!
Make sure you prep yourself well for one of the best experiences that will last a lifetime!
---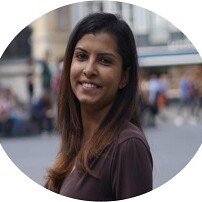 Award-winning Analyst, multi-nominated digital content creator and photographer Lavina Dsouza's words capture stories about culture and tradition mainly through its food and people. She has written and contributed to publications such as The Washington Post, Lonely Planet and Matador Network, to name a few. She is the editor of UntraditionalHumans.com, a non-profit created to share inspiring stories from women of colour who break free from traditions and choose happiness.
She's also a speaker passionate about DEI and champions solo travel. She has collaborated with numerous renowned brands such as Intrepid Travel, TripAdvisor, Travel and Leisure and Adobe, to name a few.
She can be found on Twitter and Instagram.
---
---
---
Some of the links on this post are affiliate links. These do not cost you extra to use, but will help provide Continent Hop with a small commission if/when you purchase through them, to recover some of the costs of running this website and providing free content to help you plan your travel. I appreciate your support!
---