The Ballintoy Harbour Game of Thrones filming location is quite popular with signboards and scenes present at the location! This guide will tell you exactly where to go, what to see and what to do in Northern Ireland beyond Game of Thrones Ballintoy Harbour!
Do you remember the gloomy Iron Islands ruled by House Greyjoy? Do you know where it is located?
No, it's not a history lesson or a geography question. Only the true fans of Game of Thrones will realize what this is about.
Iron Islands, the region featured in the popular medieval-fantasy series Game of Thrones became an integral part of our lives for about 12 years.
Filmed in and around Ballintoy Harbour Northern Ireland, this tiny village played an important part in the series.
Despite being the smallest region of Westeros, the Iron Islands and the Greyjoy's ensured to keep on the edge of our seats, whether with joy or sorrow.
The best part is you can take a tour of the Ballintoy Harbour Game of Thrones location when you are visiting Northern Ireland.
Want to know how to reach Ballintoy Harbour and what to see and do around this lovely Northern Ireland village? This elaborate article is for you!
Ballintoy Harbour Game of Thrones
---
Ballintoy Game of Thrones harbour : Location and history
---
The small village of Ballintoy and the now-famous Ballintoy Harbour is tucked away in a peaceful County Antrim in Northern Ireland.
It is located 8 kilometres from Ballycastle along the B15 coast road. The one-kilometre-long narrow road down Knocksaughey Hill will take you from Billntoy Village to Billntoy Harbour.
The best part is this steep road will also take you to the entrance to Carrick-a-Rede Rope Bridge.
Ballintoy is a village with a population of around 200 people. The name of the village means 'Baile an Tuaigh' in the Irish language and it translates to 'the northern townland'.
The establishments you get to see today carry history from the 17th century. When it was first established along with another district of Ballyclough, Ballintoy was mainly an industrial area.
The harbour area was used for trading, fishing, and netting. The rail track that passed through this area was for limestone transformation and the lime kiln building still stands in ruins today.
If you go by the Game of Thrones Ballintoy Harbour version, you will be surprised to see this area in person.
The grey land that surrounded the House Greyjoy is in reality a lovely village overlooking the sea.
The greenery that envelops Ballintoy Northern Ireland and the quiet town that is far from all the drama and battles define this famous GOT filming location.
You can read about different Game of Thrones filming locations in Northern Ireland and plan a trip to cover these exciting sites when you are visiting Ballintoy.
---
---
Game of Thrones Ballintoy Harbour : Filming Locations
---
Ballintoy Harbour
Used in – Game of Thrones Season 2 Episode 2 – The Night Lands
When Theon Greyjoy returns to the Iron Islands after pledging his loyalty to Robb Stark, you will see him looking longingly to the island from his boat.
That same island and the bustling harbour scenes were shot at Ballintoy Harbour. To match the description of Iron Islands, the look of this Northern Ireland corner was mostly altered with special effects.
The soothing green was replaced with gloomy grey, but you will still recognize the harbour area from the series.
This Ballintoy Harbour Game of Thrones scene also shows how disappointed Theon was after coming to the shore and realizing that no one recognized him.
---
Ballintoy Beach
Used in – Game of Thrones Season 2 Episode 2 – The Night Lands
After arriving at the Iron Islands, Yara Greyjoy, Theon's older sister, comes to receive Theon but hides her true identity.
When she leads Theon to the castle on a horse, he tries to get closer to her and ends up almost getting intimate without realizing who she is.
During this Ballintoy Harbour Game of Thrones filming, you get to see a horse crossing a rugged coastline. One visit to Ballintoy Beach will help you realize that this same scene was shot here.
Of course, there is no castle on the hill. But still, the beach and the shore in Game of Thrones Ballintoy Harbour filming are from here.
Almost all the filming locations Northern Ireland areas have informative signs explaining which scenes were shot there. You will also find similar signs at Ballintoy Harbour and Ballintoy Beach, helping you recognise the areas quickly.
---
Ballintoy Harbour Game of Thrones other things to do
Ballintoy village, though small, has a lot to offer to tourists.
It may not be as popular as Malta Game of Thrones filming locations, but the whole area is dotted with interesting sites and you will find a plethora of activities to enjoy.
Ballintoy Harbor Game of Thrones filming made it a famous destination in recent years and with that, several other attractions also gained popularity.
So, after completing your Game of Thrones Ballintoy tour, reserve some time for wandering around the village and soaking in its charm.
Here are some of the things to do in Ballintoy apart from GOT filming locations where you can spend a day.
---
Go swimming and kayaking at Ballintoy Beach
After you are done with the Ballintoy Harbour Game of Thrones tour, you can spend some time at Ballintoy Beach.
This Northern Ireland beach is known for soft sand, clear water, and rock pools. It is perfect for taking a dip or simply lazing around.
The beach is secluded and is usually busy mostly in the summer months. The safe shore makes it ideal for kids and families.
If you are looking for a little more adventure, then kayaking in Ballintoy is a popular activity.
In fact, there are many Causeway Coast kayaking tours that you can be a part of to soothe your eyes with stunning views of rugged coastlines and clear waters.
Most of these tours leave from Ballycastle and cover the route including Ballintoy. But you can also rent a kayak and explore the sea around Bellintoy village by yourself.
---
Look for caves along Ballintoy Harbour
At first sight, you may find Ballintoy Harbour a little sleepy location. But take a walk around the harbour and you will find a number of small caves.
These caves or let's say hollows are interesting to explore. There are not any tunnels that connect these caves and the caves are also not exactly deep.
But it makes for a nice attraction to stop by while taking a tour of Ballintoy Game of Thrones locations.
---
Stop by the Ballintoy Church
Ballintoy Church is a small white structure that sits on the top of the hill above Ballintoy Harbour.
But the backdrop of white cliffs and the spectacular view of the Scottish coastline and Rathlin Island make it a must-visit place in Ballintoy.
The inside of the church makes for a peaceful place to sit and two stained-glass windows add to the beauty of Ballintoy Church.
You will also find a sundial dating back to the 1810s near this church. The sundial played an important role in noting down the tidal movements.
---
---
Go to the top of the Old lime kiln
Though small, Ballintoy Harbour and its surrounding areas offer fascinating pieces of history.
Maybe a little less captivating than Game of Thrones Ballintoy Harbour scenes, but nonetheless, you will find it worth a visit.
There is the old lime kiln sitting a little away from the harbour. It was used in the 19th century when Bllintoy was famous for exporting lime and sett stones to major cities.
It is an abandoned site today with a well-maintained structure and an information board outside. You can also go to the top of the lime kiln to soak in the panoramic views and enjoy a picnic on the rooftop.
---
Cross the Carrick-a-Rede Rope Bridge
Carrick-a-Rede Rope Bridge is one of the most popular tourist attractions in Northern Ireland. Crossing this bridge will allow you to go from the mainland to the island of Carrickarede.
This bridge is 66 feet long and is suspended 98 feet above the rocky shore.
The history of rope bridges goes back 350 years when salmon fishermen started building these bridges to create safer passages to the island.
Carrick-a-Rede Rope Bridge has been rebuilt multiple times to make it sturdy for tourists. As this bridge is located near Ballintoy, it will be an exciting opportunity to cross Carrick-a-Rede Rope Bridge and explore the tiny island.
On clear days, you will also be able to see Rathlin Island and Scotland from here. Keep in mind that the bridge is usually closed in winter owing to weather conditions.
---
DETAILS
Carrick-a-Rede
Address: County, 119a Whitepark Rd, Ballintoy, Antrim, Ballycastle BT54 6LS
Timings: 9.30 AM – 5 PM every day, however, can be closed on short notice if the weather is bad, especially winds
Price: Walking in the area is free, crossing the bridge is 6.50 Euro per person
---
Explore the ruins of Dunseverick Castle
Dunseverick Castle is located 6 kilometres away from Ballintoy village and is near Dunseverick village. Many have speculated that Dunseverick castle game of Thrones filming was done here.
But, Dunseverick Castle was never used for filming Game of Thrones. The ruins of the castle are perched on top of the hill and are captivating with its surrounding landscape and panoramic views.
It is said that after the attack of Cromwellian troops in the 1650s, the castle was abandoned and was never rebuilt.
So, even though it is a little away from Game of Thrones Ballintoy locations, you can add Dunseverick Castle to your itinerary.
---
DETAILS
Dunseverick Castle
Address: Location can be found here
Timings: Open 24 hours
Price: Free
---
Visit the Fullerton Arms – Game of Thrones pub
It doesn't matter if you are a Game of Thrones enthusiast or not, a visit to Fullerton Arms is a must when you are in Ballintoy.
Once a simple pub, this place has turned into an interesting attraction in the last few years.
When Storm Gertrude destroyed several of the trees along the Dark Hedges, the tourism department decided to turn the fallen trees into memorabilia for Game of Thrones fans.
The wood from the trees is used to carve 10 intricate doors depicting a scene from Game of Thrones season 6.
The one at the Fullerton Arms tells a story of season 6 episode 6 'Blood of My Blood'. The door focuses on Drogon – the most terrifying out of the three dragons.
The pub has also put the iron throne in one room where you can take a photo and feel like royalty.
---
DETAILS
Fullerton Arms
Address: 22 Main St, Ballintoy, Ballycastle BT54 6LX
---
How to Reach Ballintoy Harbour
As Ballintoy is part of the famous Causeway Coast road trip, you will find it convenient to drive to this village.
Ballintoy is an ideal destination for a road trip in Northern Ireland as it is well-connected with nearby towns and offers ample parking space.
It is less than a hundred kilometres from Belfast and can be reached in one and a half hours via M2.
If you are already out of Belfast and on your road trip, then Ballintoy is only 12 kilometres away from the Giant's Causeway and can be reached via B15.
If you are interested in exploring Ballintoy using public transport, then you can hop on a bus from either Coleraine or Ballycastle.
The bus will drop you off at Ballintoy village and from there, it is only a 10-15 minute walk to Ballintoy Harbour.
---
Where to Stay for your Ballintoy Harbour Game of Thrones trip
As Ballintoy is not exactly a touristy place, you will find limited hotels near Ballintoy Harbour.
The most popular choice is The Fullerton Arms. This family-run inn in Ballintoy Village is known for its bar and restaurant. The rooms are modest with free parking and free wifi.
Do try traditional Northern Ireland food including Sunday roast offered at the restaurant here to pamper your taste buds with local cuisine.
And as Fullerton Arms is conveniently located near Carrick-A-Rede Rope Bridge, you can also add this attraction to your itinerary.
The Castle Bed & Breakfast is another accommodation in Ballintoy. This property has simple rooms with free wifi, free parking, a garden, a shared lounge, and a daily breakfast.
---
A small village that was not on the tourist radar till the last decade has now become popular, thanks to the Game of Thrones series.
A GOT fan or not, Ballintoy Village and Ballintoy Harbour are a must when you are exploring Northern Ireland. So, start planning your trip and remember to refer to this travel guide to make the best of your time.
If you are interested in other GOT filming locations around the world, check this Game of Thrones Seville guide for several interesting spots and scenes.
Ballintoy Harbour Game of Thrones FAQs
What is Ballintoy Harbour in Game of Thrones?
Ballintoy Harbour is used in Game of Thrones filming as one of the Iron Islands – Pyke. the Ballintoy Harbour is where the scenes from the main port of Pyke, Lordsport, are filmed.
Where is the harbour in Game of Thrones?
The harbour used in Game of Thrones when Theon Greyjoy returns to the Iron Islands is Ballintoy Harbour. This harbour is located near the small village of Ballintoy in the county of Antrim.
Where is Ballintoy Harbor?
Ballintoy Harbour can be seen along B15 Coast Road and is 12 kilometres away from the Giant's Causeway. It is part of Ballintoy village in County Antrim in Northern Ireland and has become popular after a few scenes of the world-renowned fantasy series Game of Thrones were shot here.
Where did they film Game of Thrones in Ireland?
Game of Thrones was shot at several different locations in Northern Ireland including Cushenden Caves, Ballintoy Harbour, Larrybane, the Dark Hedges, Castle Ward, Tollymore Forest Park, Murlough Bay, Fair Head Cliffs, Audley's Castle, and Binevenagh.
---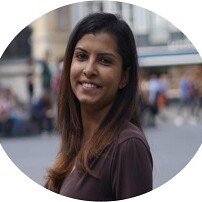 Award-winning Analyst, multi-nominated digital content creator and photographer Lavina Dsouza's words capture stories about culture and tradition mainly through its food and people. She has written and contributed to publications such as The Washington Post, Lonely Planet and Matador Network, to name a few. She is the editor of UntraditionalHumans.com, a non-profit created to share inspiring stories from women of colour who break free from traditions and choose happiness.
She's also a speaker passionate about DEI and champions solo travel. She has collaborated with numerous renowned brands such as Intrepid Travel, TripAdvisor, Travel and Leisure and Adobe, to name a few.
She can be found on Twitter and Instagram.
---
---
EXPLORE MORE OF GAME OF THRONES
---
Some of the links on this post are affiliate links. These do not cost you extra to use, but will help provide Continent Hop with a small commission if/when you purchase through them, to recover some of the costs of running this website and providing free content to help you plan your travel. I appreciate your support!
---