Be it The Mummy or Raiders of the Lost Ark, Egypt is one country that continue's to feature in movies beacuse it is magical and transports people to an outwordly place! This destination still has its old world charm intact and this 5 days in Egypt itinerary will cover must do places in Egypt!
I've probably watched The Mummy at let more than 20 times by now.
There's something about the movie – be it the story, the characters, the adventure that transports me to a land where magic exists. However, what completes the movie is the location.
Egypt makes it perfect!
While not all of it is shot here, Egypt continues to be a country that still draws the crowds due not just die to the pyramids and the temple at Luxor, but also its souks, warm people, a cruise down the Nile…the things to do in Egypt are endless!
It is romantic, it is break taking and this 5 days in Egypt itinerary will make sure you get the best from your holiday here, a taster that will definitely make you return for more!
If you have more time on your hands, this 7 days in Egypt itinerary should help!
---
A 5 days in Egypt Itinerary
Here's what to do in Egypt on your 5 day trip
---
Day 1 of your 5 days in Egypt Itinerary – Cairo
---
Arriving in Cairo, if you plan to get the most out of your first day here, visit these unmissable sites. The pyramids are located here so depending on how busy you'd like it to be, space it out accordingly. This way you can either spend one day in Cairo or even 2 days in Cairo.
The Pyramids are the cornerstone of attractions in Egypt. Therefore, you cannot miss exploring them. It's one of the most astonishing attractions in this region and an iconic place of the entire Egyptian heritage. Being among the greatest wonders from the ancient civilization, a chance to see them is priceless. Built as the burial sites for ancient rulers, they are the perfect examples of the astonishing architecture that has preserved until these days.
Going further, stop by the Egyptian Museum. If you want to learn ancient history, then Egyptian Museum should be a must on your travel Egyptian bucket list. From royal jewelry to artefacts and other treasures, time flies while you are there. So, don't forget to check the time.
In the evening, visit Khan el-Khalili to end your first-day activities. It's a historic venue and the best place to buy some souvenirs.
If you'd like to do more, wander around town and visit the souks! Don't forget to indulge in traditional cuisine and try local foods, which is one of the best ways to get to know the locals!
---
Where to stay in Cairo
Gezira is hands down, one of the best areas to stay in Cairo. It is actually an island on the River Nile and is the place to go to if you're looking to escape from the usual touristy hustle-bustle.
It is also a very safe neighbourhood, with plenty of things to do around as well. If you're looking for a luxurious stay in Gezira, check out the Sofitel Cairo Nile El Gezira. The Horus House Hotel and Om Kolthoom Hotel are also good options for budget accommodations.
Heliopolis is yet another good area in Cairo to stay. This place is close to the airport and not too far from the city too. Heliopolis is known for its heritage structures.
Some good hotels here include Hilton Cairo Heliopolis Hotel for a luxury stay, 1920s Boutique Hotel and Restaurants for a mid-range option and Colour Holidays for budget accommodation.
Places to eat in Cairo
To start off, Sobhy Kaber Restaurant is probably one of the best places to try out the local cuisine in Cairo. The food here tastes as close to homemade as it can get and the Molokhia/Mulukhiyah is a popular pick here. Baba Abdo is the place to go to to try the authentic Egyptian koshary and Zooba is a great cafe if you're vegan. For a fancy meal experience, try dining at the Nile City Boat.
---
Day 2 of your 5 days in Egypt Itinerary – Road Trip to Alexandria
---
Wake up early and embark on a road trip to Alexandria from Cairo on your 5 days in Egypt itinerary. It takes about two and a half hours. Meanwhile, enjoy the view of the changing landscapes before you reach one of Egypt's largest cities. It's the best place to explore ancient roman civilization in Egypt and its influence visible in the region.
If you're spending just one day in Alexandria, you can visit some of the following sites:
Roman Catacombs: you can marvel at ancient Roman's idea of a burial ground.

Pompey's Pillar: yet another show of ancient Romans architecture.

Visit Serapeum: here, you will find the remains of ancient Greek civilization. Explore the temple for an incredible ancient experience.

Other historical places to consider: Citadel of Qaitbay and the Alexandria National Museum.
Grand view of Mediterranean Blue Sea: after getting to know all the historical information you could encounter in Alexandria, visit the seaside. It offers a breath-taking view and is the best spot to chill out in the evening.
---
Where to Stay in Alexandria
Steigenberger Cecil and Paradise Inn Le Metropole are the top options for a luxurious stay in Alexandria overlooking the sea. Both of these are heritage hotels and still have an old-world charm to them. For more budget accommodation options, you can look out for Alkadi Hotel and New Hotel.
Places to Eat in Alexandria
To try out authentic Egyptian dishes, Foul Mohamed Ahmed is definitely the place to go. It is known for its foul – which is a traditional breakfast dish in Egypt. For seafood in Alexandria, head to Kadoura. They have the choicest dishes made from freshly caught seafood and it just couldn't get any better! Lastly, Abou Fares is a good place to go to for Syrian food like shawarma and koftas.
---
Day 3 of your 5 days in Egypt Itinerary – Aswan
---
To save time, book a flight from Alexandria and land in Aswan. Aswan, is rich with archaeological sites and stunning natural views. Besides history, you can explore the cultural heritage of the Nubians here.
The places to visit in Aswan include:
Elephantine Island – You'll encounter Nubian people and explore their culture and history.

Visit St. Simeon – ride through a dessert on a camel.

Historical Sites – Temple of Philae, Nubian Museum, Mausoleum of Aga Khan.
Where to Stay in Aswan
Aswan is a great place for travellers of varying budgets. From luxurious stays to low-budget accommodations, this city has it all. If you're looking for something fancy and willing to splurge, check out Anakob and Movenpick.
If you're a shoestring traveller and don't have a lot to spend for your stay, places like David Hostel, Nubian Plaza Guest House and Baba Dooi have got you covered!
Places to Eat in Aswan
Aswan is a great place to eat your way through Egypt without burning a hole in your pocket. Solaih Nubian is a Nubian-themed restaurant that focuses on sustainability.
This place offers some great traditional dishes to try out that are so close to homemade and taste authentic. El Dokka is a great place to go to if you're feeling like trying out some barbecued seafood! And if you're in the mood to splurge a little, 1902 is a fine dining restaurant with various cuisines on offer.
---
Day 4 of your 5 days in Egypt Itinerary – Aswan to Luxor
The journey via land takes about three hours, so it's worth considering. Use a car for an adventurous trip. Along the way, you can stop and visit Esna Temple, Edfu Temple, and Kom Ombo.
When you arrive in Luxor visit the following incredible sites, Luxor Temple and Karnak Temple. They are very close to the city and easy to reach.
---
Day 5 of your 5 days in Egypt Itinerary – Luxor
On the last day before departing to your home country, you can start an early morning tour of historical sites further from the city.
Having visited Luxor Temple and Karnak Temple the previous day, you could consider:
Valley of the Kings

Tomb of Seti – I (KV17)

Tomb of Ramises III, VI

Temple of Hatshepsut

Luxor Museum

There are great collections of historical ruins that depict ancient Egypt in Luxor but by visiting any of the above options, you will be content!
Make sure to enjoy some national Egyptian dishes, e.g. Ful, Molokhiyya before you depart!. Then board your flight from Luxor International Airport to your next destination which can be booked via these options.
---
Where to Stay in Luxor
Without surprise, Luxor is as luxurious as Egypt can get! House of Hathor and the Al Moudira Hotel are two of the fanciest hotels to stay in Luxor if you're willing to splurge. But if not, don't worry. There are several mid-range to budget accommodations available in Luxor as well.
For mid-range, you can check out Sofitel Winter Palace and Hilton Luxor Resort and Spa. For more budget-friendly options, Venus Hotel, Happy Land Luxor Hotel, Luxor Old Nile Hotel and Al Salam Camp are all great options.
Places to Eat in Luxor
To start off, The 1886 is the finest restaurant in all of Luxor. Here you can try out modern twists on Mediterranean and Egyptian food. Pizza Roma.
It is probably where the best pizzas in all of Egypt can be found! Gerda's Garden is yet another popular eating joint in Luxor where all kinds of food from pasta and burgers to shawarmas and koftas can be found!
More Places to Visit in Egypt
Though 5 days can just never be enough to properly visit any country, some of us are bound by a certain thing called life so we make do with as many days we get! But in case you have some more days to explore the great things Egypt has an offer, here are some recommendations that you might like to take into consideration –
The Nile River Cruise take place between the cities of Aswan and Luxor. There are several options to choose from – expensive and luxurious ones or basic ones that are easier on the pocket. There are multi-level ships that offer spacious lounges, cafes and even yoga classes on the deck!
The other ship, the Felucca is a traditional Egyptian sailboat powered by the wind which gives a much more authentic experience while cruising down the Nile. Regardless of which option you choose from, the cruise is definitely something worth experiencing!
---
What Documents are Needed to Enter Egypt?
If you have been awaiting an incoming vacation or a trip to Egypt, there are certain documents you will need to arrange. These documents are federal requirements and you must obtain them before being granted entry into the country.
They include:
COVID – Test
You'll need to provide a negative test to prove you are free of COVID-19. The test must be taken within 72 hours before entering Egypt and this needs to be shown to the Egyptian authorities at the airport. Don't forget to take it within this specific duration in advance of your trip to avoid being denied entry to Egypt.
Yellow Fever Certificate
This is only necessary if you are from a region with registered cases of Yellow Fever. Check it out first before you depart for Egypt if you need this certificate.
---
Egypt e-Visa
Getting a visa to Egypt can get quite stressful. A quick and easy way to tackle this is by procuring a electronic visa to Egypt. While several years ago you could only obtain a visa to Egypt by going through a demanding application process at Embassy, now you have an alternative. To apply for e-Visa online to Egypt, you just need a computer, stable internet connection and a couple of minutes.
This travel document can be issued either as a single-entry or multiple-entry permit. So depending on your plans of the trip to Egypt, choose the one that will fit your travel needs better. The best part is that you will receive this document in less than 72 hours.
Besides the e-visa, there are a few other Egypt visas that can be explored for your upcoming trip.
If you want to avoid the hassle of planning and obtaining the needed documents, you can explore the guided tours to Egypt option and book your spot in an organized group tour. The professionals that organize these tours will guide you in the process, obtain most of the documents for you, and plan a perfect Egypt itinerary.
There's so much to do in Egypt! 5 days in Egypt will scratch the surface however it is enough to ensure you get a taste and to make sure you visit one of the natural wonders of the ancient world! This 5-day Egypt itinerary ensures each day is exciting and memorable yet not too stressful.
---
5 Day Egypt Itinerary – FAQs
How many days do you need for Egypt?
Seven days is usually an ideal amount of time to spend in Egypt to see places like Cairo, Aswan, Luxor and Alexandria and also sail down the Nile River. However, to see most major attractions of Egypt, 5 days should be enough too.
What is the best time to visit Egypt?
The winter and spring months from October to April are usually the best time to visit Egypt. During this time, the weather is neither too hot nor too cold and mostly pleasant throughout the day.
Is Egypt cheap to visit?
Egypt is usually cheaper to visit when compared to countries of Europe, North America, Iceland and New Zealand. Hotels can cost anywhere between 10 to 150 dollars, depending on what kind you choose. An average meal in Egypt usually costs about 5 to 10 dollars, whereas street food can be as cheap as 1 dollar!
---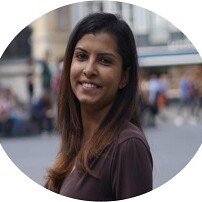 Award-winning Analyst, multi-nominated digital content creator and photographer Lavina Dsouza's words capture stories about culture and tradition mainly through its food and people. She has written and contributed to publications such as The Washington Post, Lonely Planet and Matador Network, to name a few. She is the editor of UntraditionalHumans.com, a non-profit created to share inspiring stories from women of colour who break free from traditions and choose happiness.
She's also a speaker passionate about DEI and champions solo travel. She has collaborated with numerous renowned brands such as Intrepid Travel, TripAdvisor, Travel and Leisure and Adobe, to name a few.
She can be found on Twitter and Instagram.
---
---
What's your favourite beach? Do you also like the city it's located in?
I'd love to hear in the comments below!
---
EXPLORE MORE OF NORTHERN IRELAND
---
Some of the links on this post are affiliate links. These do not cost you extra to use, but will help provide Continent Hop with a small commission if/when you purchase through them, to recover some of the costs of running this website and providing free content to help you plan your travel. I appreciate your support!
---