The Caribbean vacation equals a plethora of popular islands, off-the-beaten-path destinations, and numerous festivals. When you visit the Caribbean in March, here's how to make the best of your time. Read on to understand what is the Best Caribbean island in March, and what each country has to offer!
Beautiful beaches, exciting festivals, and varied landscapes make the Caribbean a popular holiday spot. There are hundreds of islands and cays to explore in this area, and you surely won't know where to begin!
The Caribbean Sea has about 7,000 islands, some of which are part of a country or federation and others are independent.
Many of these islands attract international tourists regularly. Aside from the stunning islands, the Caribbean is also well known for the diversity of its people, languages, and food; even nearby islands have notable cultural and culinary differences.
A Caribbean vacation is indeed appealing.
So, if you're planning to visit the Caribbean in March, this guide will help you plan your amazing vacation to the Caribbean and make the most of your time.
---
What to expect in the Caribbean in March
---
The Caribbean during March is reliably warm and dry, so it's no wonder that the Caribbean is a popular destination at this time of year.
March is also a popular month for cruise and beach vacations in the Caribbean because of the low chance of rainfall.
There are several places where the average monthly rainfall is just a few inches, in comparison to the tens of inches that may fall during the autumn and late summer storm seasons.
Students and their families also love to go to the Caribbean during spring break in March.
---
Weather in the Caribbean in March
The Caribbean in March is typically warm and dry, so visitors can count on clear skies and low rainfall.
The Caribbean in March weather has a typical night-time temperature in the low to mid-70s, and sometimes even lower, but it is still recommended to pack an extra layer to wear while out at night.
The water temperature rises towards the north, making snorkelling and diving more comfortable.
---
Caribbean in March by region – Best Caribbean island in March to visit
---
Caribbean in March: Grenada in March
---
The average temperature in Grenada in March is 26°C, with 13 days of rain.
With a total land area of about 133 square miles, Grenada is one of the Caribbean's smallest islands. The island may be tiny, but there's plenty to see and do throughout the year.
March is the ideal month to visit Grenada since it has the least amount of rainfall and is thus more likely to have a picture-perfect holiday.
When traveling to Grenada in March, you have to visit St. George's port, possibly the most picturesque in the Caribbean, known for its kaleidoscope of reds, yellows, and greens mirrored in the cerulean ocean.
Here, you can hear the waves lapping against the beautiful shores of Grand Anse long after the sun has set.
Grenada is a destination that should be experienced rather than merely seen.
---
Where to stay in Grenada in March
Sandals
This adults-only all-inclusive hotel is located five minutes from Grenada's major airport and includes 150 rooms and 75 suites.
Some beachfront suites have butler service and an assortment of private pools. There are nine restaurants to choose from, covering anything from Japanese to French to local Caribbean food.
Nightly entertainment includes live bands, fashion and talent events, beach parties, and a Spa to relax and rejuvenate your mind and body afterwards.
---
Caribbean in March : Grand Cayman in March
The average temperature in Grand Cayman in March is 24°C, with 11 days of rain. 
Grand Cayman is the largest and liveliest of the three Cayman Islands, 200 miles south of Cuba. Temperatures are mild, and there's seldom any chance of rain on Grand Cayman in March.
This is the most ideal time of year due to the lowest average rainfall. This month, temperatures are among the highest in the Caribbean.
Additionally, the Caribbean Travel Organization reports that this is the busiest travel month for the Cayman Islands.
7 Mile Beach and Stingray City, where guests step out of boats onto a sandbar to engage with friendly stingrays, help make Grand Cayman a highly in-demand destination on western Caribbean cruise itineraries.
Diving, windsurfing, kayaking, sailing, and bioluminescent night snorkelling are also available at the island's premier diving schools.
The highlight of the boat ride to Stingray City is feeding the stingrays in the waist-deep sea.
---
Where to stay in the Grand Cayman in March
Ritz-Carlton
The massive resort occupies the island's narrowest east-west tip, covering 114 acres. The residential towers, which contain 69 units, face Seven Mile Beach, while the hotel towers face North Sound.
The beige-to-cream façade mimics the multi-coloured Caymanian dunes.
The 365 classic rooms and eleven suites include chaise longues, enormous beds, and a lobby hall with chandeliers and heaps of flowers.
By March, the Greg Norman nine-hole golf course should be fully operational.
---
Caribbean in March : Barbados in March
The average temperature in Barbados is 29°C, with 15 days of rain.
Barbados is one of the world's most popular destinations in March, offering visitors a wide variety of exciting activities and sights to see.
This wonderful city is rich in history. In 2011, UNESCO designated the island's capital Bridgetown, and neighbouring Garrison area as World Heritage Sites for their richness.
Visit the Savannah, one of Barbados's most popular recreational areas, or the Careenage marina, where ships docked and unloaded their cargo, for various top-notch pubs and eateries.
On Gold Cup day—the first Saturday of March—the Barbados Turf Club's grandstand and surroundings are packed.
---
Where to stay in Barbados in March
Sandy Lane
This famous resort is a Bajan institution, and for good reason: its beautiful furnishings and lovely location consistently earn its recognition as one of the Caribbean's finest accommodations.
Built on the grounds of a sugar plantation, this luxurious resort provides old-school Caribbean grandeur.
All of the suites at Sandy Lane are decorated in a Neo-Palladian style and include balconies with views of the ocean and the lush tropical plants that surround the hotel.
Three golf courses are located along a disused stone quarry and are exclusively accessible to visitors.
---
Caribbean in March : Jamaica in March
The average temperature in Jamaica in March is 29°C, with 10 days of rain.
One of the most beautiful islands in the Caribbean, Jamaica is also the birthplace of reggae.
Reggae music, a local favourite, may be heard in the island's bars, restaurants, street markets, and swimming pools.
The month of March in Jamaica is full of exciting activities. In March, you may enjoy a few different cuisine festivals, as well as spring break, the most thrilling school sports contests, and the peak of Carnival festivities before the big parade.
---
Where to stay in Jamaica in March
Jamaica's Half Moon
Jamaica's famed 400-acre Half Moon is back on the scene after a $75 million refurbishment in 2019. The 57 new guest rooms have many bright works by Jamaican artists and plenty of wood and natural fibres.
The hotel's Fern Tree Spa is one of the largest in the Caribbean, and sports enthusiasts may enjoy an 18-hole golf course built by Robert Trent Jones, 11 tennis courts, and an equestrian facility.
Caribbean in March : Antigua in March
The average temperature in Antigua in March is 26°C, with 11 days of rain.
If you're planning a trip to Antigua, March is a fantastic month to go.
The low 80s are still being maintained with a little but steady increase in temperature.  While the humidity is low, go out and enjoy the island's beautiful landscape.
There are several roads and paths on the island that are perfect for hikers, and you can also take advantage of guided tours in off-road vehicles. Shirley Heights is the perfect spot to head out too as the views are gorgeous!
Antigua has the most incredible historic preservation in the Caribbean. If you're a history buff, investigate its past before leaving this tropical paradise. St. John's Cathedral, Fort James, Betty's Hope historic sugar plantation are some of the best places to get a taste of Antiguan history.
Also, be sure to explore the neighbourhood communities and shop at the roadside stalls when not enjoying gorgeous beaches like Pigeon point beach, Jabberwock beach, and day trips to Prickly Pear island!
---
Where to stay in Antigua in March
Hermitage Bay
Tucked away down a long dirt road between a steep hill and a little bay lies this secluded resort.
It has 30 rooms, each a big contemporary hamlet of dark wood and white linens, with outdoor showers and day beds.
This makes for a great atmosphere to unwind in while soaking in your plunge pool and enjoying a bottle of wine from the restaurant's selected wine list.
You're paying for serenity, incredibly soothing lodgings, above-average food, a beautiful swimming beach, and a subtle yet pampering spa.
Caribbean in March : The Bahamas in March
The average temperature in the Bahamas is 26°C, with 10 days of rain.
Most travellers dream about the blue seas and golden beaches that make the Bahamas a favourite travel destination in March.
There's more to this region than picture-perfect beaches and sea: the country's 700 islands and cays are home to national parks, hiking routes, and some of the world's top diving destinations. Lucayan National Park and Garden of the Groves are stunning national parks full of waterfalls and underwater caves!
Elegant cocktail bars, speciality brewpubs, and nightclubs that shut at daybreak may be found in the Bahamas.
Visit the Atlantis resort on Paradise Island to experience them all under one roof.
Sip the famous Pineapple Passion cocktail under the Sea Glass bar's brightly lit ceiling, then order a flight of locally produced beer at the Pirate Republic before dancing at the impressive 9,000-square-foot Aura nightclub.
Where to stay in the Bahamas in March?
SLS at Baha Mar
The 5-star luxury property of SLS at Baha Mar is one of the best luxurious accommodations in the Bahamas. This pet-friendly hotel is known for its sea-view location. It has a spa and a wellness centre on the premises along with a swimming pool, a fitness centre, and a restaurant.
It is only 900 meters from Goodman's Bay Park, making it easier for you to explore.
---
Caribbean in March : St Kitts in March
The average temperature in St Kitts in March is 26°C, with 6 days of rain.
St. Kitts, a tiny Caribbean island republic, is a great place to visit in March. This island is known for its warm waters, azure skies, and white sand beaches.
It's pleasant and full of garish souvenir stores. It's the only place in the Caribbean where you can take a passenger train. Everyone visiting St. Kitts, family or not, must take the two-hour journey on the St. Kitts Scenic Railway.
Upon arriving in St. Kitts, you'll find the locals to be kind and helpful. Its Lava fields, tropical forests (St.Kitts Eco Park), and coastal lagoons (Cockleshell Bay) are all available for nature lovers to explore.
Another sight to see is Mount Liamuiga, a dormant volcano with fascinating lava formations. It's not surprising that the island of St. Kitts has received worldwide acclaim for its environmental protection.
---
Where to stay in St Kitts in March?
Park Hyatt St. Kitts is loved by tourists around the world for its units that offer breath-taking sea views. You will also find a restaurant and a sun terrace along with tour-organizing services.
Book one of the premium suits here and you will get to enjoy a terrace, and deep soaking tubs. individual rooftop pools as well as the  beautiful views of the island of Nevis
---
Caribbean in March : Puerto Rico in March
The average temperature in Puerto Rico in March is 30°C, with 25 days of rain.
Puerto Rico is a United States territory, and it's just a three-hour trip from Miami. San Juan is the capital, and you may use American currency to buy trinkets here.
When it comes to the weather, Puerto Rico in March is usually very pleasant.
Surfers will enjoy the 20-foot waves, and families will enjoy the quiet, clear seas Puerto Rico offers. It's a walk in the past (El Morro) and a glimpse into the present (Calle del Cristo).
El Yunque's snake-filled rainforest contrasts with the dazzling white sands of Condado and Crash Boat.
And if you really want to get away from it all, visit Puerto Rico in March so you can take a boat to the remote and stunningly beautiful islands of Vieques and Culebra.
Where to stay in Puerto Rico in March?
Royal Isabela
Book a stay at Royal Isabela and you will find yourself along the spectacular Caribbean Coast. This is the property where everything from a restaurant to an on-site golf course is available on the premises.
It has a private beach area where you can catch some tan or take a dip in the water. It also offers well-maintained villas with their own swimming pools for a leisurely stay.
---
Caribbean in March : Curacao in March
The average temperature in Curacao in March is 29°C, with 10 days of rain.
Curacao, Aruba's neighbour, has a distinct culture, rich history, and stunning beaches. Amazing white sand beaches and crystal clear water should be on everyone's 'must-see' list.
March in Curaçao is usually a dry month (with 74mm of rainfall over 4 days). This is a great time to come to the area because of the pleasant weather.
Curacao is also a great place to dive or learn to dive in March. Offering around 35 gorgeous, accessible beaches for beachgoers. Some of the best beaches worth a visit are Cas Abao beach, Mambo beach, and Kokomo beach.
There are several activities on and under the beach besides sunbathing, such as diving, kite surfing, snorkelling, boat tours, and more. Shete Boka National park is perfect for exploring coastal inlets. Playa Lagun is the best bet for snorkelling.
---
Where to stay in Curacao in March?
Sandals Royal Curacao
The expansive site of Sandals Royal Curacao is everything you will need for a perfect vacation. This is an all-inclusive couples-only resort that is loved for its thoughtful facilities.
The beachfront property offers free parking, non-smoking rooms, a restaurant, a spa and wellness center, and an outdoor swimming pool.
---
Caribbean in March : St. Lucia in March
The average temperature in St. Lucia in March is 27°C, with 12 days of rain.
March is the busiest tourist month in St. Lucia, a Caribbean island known for its pleasant climate. St. Lucia has two UNESCO World Heritage-listed Pitons, which is perhaps why it is the most picturesque Caribbean island.
The Gros and Petit Pitons are steep volcanic plugs adding to the island's splendour.
With beautiful sandy beaches like Reduit Beach and Anse Cochon beach, deep rainforests like St. Lucia Botanical Gardens, and private villas dotting the shore, this is the top option for honeymooners and couples traveling to the Caribbean.
When searching for a private villa in St. Lucia, consider staying at one of these exquisite resorts. Calabash Cove is an adults-only premium boutique all-inclusive resort and spa.
The Petit Piton is seen from Stonefield Villas Resort. It is a locally owned and run resort that was one of the first to open near Soufriere.
---
Where to stay in St. Lucia in March?
Serenity at Coconut Bay
The best choice for accommodation in St. Lucia is undoubtedly Serenity at Coconut Bay. This is an all-inclusive adults-only site where everything redefines luxury. This is an all-suite resort where each suit comes with a personal butler.
---
Events and Festivals in March in the Caribbean
---
St. Maarten Heineken Regatta
When: March 2-5, 2023
Where: St. Maarten
The St. Maarten Heineken Regatta draws experienced sailors from more than 35 nations for four days of top-notch racing.
According to the organizers, the 43rd iteration of this important sailing competition will take place in Simpson Bay, St. Maarten, in 2023.
More than 200 boats participate in the race, including live-aboard families sailing the Caribbean, hypo-competitive sports boats, maxis, monohulls, and performance multihulls.
---
Sandy Lane Gold Cup
When: March 4, 2023
Where: Barbados
The Sandy Lane Gold Cup, the largest sports occasion on the island of Barbados, is among the most famous events in the Eastern Caribbean horse racing calendar.
Travelers from every country come to see this important athletic event.
For many years, local and regional jockeys have competed with thoroughbred horses from the UK and North America, along with some of the best international riders and trainers.
---
Antigua Superyacht Challenge
When: March 6-12, 2023
Where: Antigua
The Antigua Superyacht Challenge's 12th iteration is scheduled for 2023.
This fun competition is open to yachts longer than 80 feet, and it takes place in March, right before the St. Barths Bucket Regatta.
The stunning surroundings of Nelson's Dockyard are the ideal location to focus social activities, berth up all the ships together, and give the perfect atmosphere for enjoying the Caribbean hospitality and the renowned Super Yacht Challenge parties.
---
SXM Festival
When: March 8-12, 2023
Where: St. Martin
A five-day, five-night electronic music event called SXM Festival debuted in 2016 on the stunning Caribbean islands of Saint Martin and St. Maarten.
The event, which bills itself as more than just a music festival, is spread out over eight scenic locations on the island. Customers may enjoy nonstop music, partying, adventure, and fun from sunrise to dusk.
---
St. Patrick's Festival
When: March 11-18, 2023
Where: Montserrat
Every year on March 17 – St Patrick's Day – Montserrat celebrates St Patrick's Festival. It recalls the slave revolt that supposedly occurred on that date in 1768.
This week-long celebration includes a church service, a lecture, an exhibition, guided hikes, the Freedom Run, Heritage Day and Slave Feast, a parade, and the return of traditional sports from days gone by.
---
Nassau Paradise Island Wine and Food Festival
When: March 15-19, 2023
Where: Paradise Island, The Bahamas
Against a backdrop of stunning blue oceans and sugar-fine sand, some of television's best chefs, sommeliers, and mixologists will be serving up delectable delicacies in March.
The premier event kicks off with Andrew Zimmern, a chef and travel expert; Duff Goldman; modern mixologist Tony Abou-Ganim; Iron Chef Alex Guarnaschelli; James Beard Award winners Michael White, JJ Johnson, and Alon Shaya; and global food expert Aarón Sánchez.
---
St. Barths Bucket Regatta
When: March 15-19, 2023
Where: Gustavia's Harbor, St. Barth
The St. Barths Bucket Regatta, which began in 1995, attracts the world's most beautiful superyachts to Gustavia's harbor.
The three-day invitational Regatta draws prominent and talented sailors and over 40 super boats fighting for the Bucket. It's all about camaraderie in the name of fun and enjoyment.
---
Bermuda Triple Challenge
When: March 17-19, 2023
Where: Bermuda
Bermuda Triple Challenge is the most one-of-a-kind obstacle course weekend.
Over three days, you will experience the beauty and brawn of this wonderful Atlantic Island by visiting three of Bermuda's most breath-taking places.
Race 1 is the Argus Urban Foot Race in St. Georges, Race 2 is the Island Challenge at the South Shore Beaches, and Race 3 is the Chubb Royal Challenge in the Royal Naval Dockyard.
Participants can enter as individuals or in groups of 2-5.
---
BVI Spring Regatta
When: March 27-April 2, 2023
Where: British Virgin Islands
The BVI Spring Regatta and Sailing Festival, one of the best and oldest sailing regattas in the Caribbean, is a seven-day friendly and entertaining race across the BVI.
Over 150 ships from across the world arrive in the beautiful wind and warm waters to compete in three-course areas, 18 classes, and something for everyone.
Some boats compete in this week-long race and sailing festival, including bare boats, offshore multihulls, gunboats, and other big performance multihulls.
---
Antigua Classic Yacht Regatta
When: March 29-April 2, 2023
Where: Antigua
The Antigua Classic Yacht Regatta is unique in its own right.
It's a unique blend of serious racing, laid-back Antiguan hospitality, plenty of rum, sunlight, and terrific camaraderie in a welcoming, easy-going setting.
This worldwide Regatta brings together around 60 ships to participate over four days of racing as individuals from all over the world gather to express their enthusiasm for sailing class and antique and traditional yachts.
---
How do I get around the Caribbean?
Transportation in Caribbean + Private Driver in Caribbean + Renting a car in Caribbean
You may spend your holiday in the best Caribbean Island in March, island hopping or exploring the island where you landed. Why not enjoy a relaxing road trip after you arrive? You may use these practical methods to travel and see the Caribbean Islands' various attractions.
Luxury Car Rental
The heat and humidity of the islands may make you want to ride in an air-conditioned vehicle. American automobiles from the 1950s, known as Gran Automobiles, are common on Havana's streets.
These classy rides have clean leather seating, cold air conditioning, and helpful drivers.
By Plane
A flying tour is a stylish way to explore more of the Bahamas. You may easily travel between the islands thanks to the regular and chartered flights offered by local and international airlines with the required permits.
You may use this option to fly to remote Caribbean islands that aren't usually accessible by boat. Pick a nine-seater or an Airbus if you have the option. Arrange your flight arrangements in advance.
E-bike or Segway travel
Electric bike cruiser trips are available on several islands, and they may take you to charming villages or to remote areas. Beaches and historic landmarks are perfect places to explore on a Segway.
The vehicle, equipment, a guide, and sometimes even a native meal are all included in the price of your Caribbean e-bike or Segway trip.
Taking a Bus
You would not expect luxury buses, yet they do exist here in the Caribbean!
For example, from both the north and south coasts, including Portland, St. Mary, and Negril, the Knutsford Express provides convenient, low-cost scheduled transportation. Jamaica bus tours are a convenient and fast way to see the whole island.
Private Boat Charter
Restaurants, bars, and shops near the marina are regular stops for a private boat and yacht charters. Beautiful reefs offshore provide opportunities for kayaking, snorkelling, stand-up paddle boarding, and scuba diving.
Where can I find a March cruise? The best way to organize this high-end Caribbean cruise for March 2023 is to hire a travel agent or planner. Boating in Turks and Caicos and cruising in St. Lucia are two of the most popular options.
Take the Ferry
If you can't afford a boat, ferry travel is a great way to see the islands.
Enjoy the breeze, Caribbean sun, and panoramic sea view by taking a Ferry to make your island-hopping easier. St. Maarten-Anguilla boat trips take 25 minutes!
The islands of the Bahamas, Trinidad, and Tobago, as well as the islands of Grenada and Carriacou, are all connected by ferry services, allowing for round-trip transportation.
---
Best things to do in the Caribbean in March
Have Fun on Antigua's Best Beaches
Low-lying Antigua in the Leeward Islands offers 365 postcard-perfect beaches with coral reefs only a flipper-kick away. The colour ranges from bright white to rose gold to cotton-candy pink.
Choose between a beach with bustling bars blasting soca music or a near-deserted stretch where you'll be the only one and a pelican diving for fish.
Jolly Beach on the west coast has picnicking locals, Half Moon Bay in the southeast is quiet, and Pigeon Beach on Falmouth Harbor has tree-shaded golden beaches.
Hike the St. Lucia Pitons
St Lucia's most photographed sight is its twin peaks, which rise more than half a mile above sea level and can be seen from Castries in the north.
Scale Gros Piton, the tallest summit (Petit Piton has near-vertical slabs and restricted climbing).
Start before dawn to reach the peak before lunchtime. Since the place is dry in January, February, and March, it's the best time to visit.
Stay at Ladera Resort, which has rainforest-view accommodations.
You can hire a guide from Gros Piton Tour Guides Association to reach the peak without getting lost and learn about Fond Gens Libre, the hike's beginning point and a key location in the 1748 slave insurrection, and the rainforest's flora and animals.
---
Explore Habana Vieja
Havana is known for Hemingway, Cadillacs, music-filled theaters, and huge rum bars.
Habana Vieja, the old town, is where you can stroll narrow alleyways, admire restored Spanish structures, listen to a street-side salsa or son band, and see the museums, churches, and palaces that make up this Unesco World Heritage Site.
At night, the city sings and dances. Visit Plaza Vieja, sit on a bar or café patio, and enjoy wandering musicians.
Snorkel at the Bonaire Marine Park 
This area, far from the storm zone, is perfect for a March snorkel getaway. Bonaire, the B in the Dutch ABC islands, sits east of Aruba and Curacao in the southern Caribbean off Venezuela.
The island pioneered a 6400-acre marine park along its shoreline and Klein Bonaire's in the late 1970s. The island contains around 90 dive and snorkel sites, mainly in the protected coral reefs off the west shore.
Sail the Grenadines
The 60-mile-long island of the Grenadines, which stretches from St. Vincent in the south to Grenada in the north, provides the appearance of being isolated and undisturbed by tourism.
For a skilled sailor, this is some of the most incredible sailings in the world, with strong Atlantic winds and quiet seas on uninhabited beaches. You'll have plenty of leisure as island passages take an hour or two.
Wildlife enthusiasts can visit Inagua
Great Inagua only has roughly 1200 people living on it, but there are more than 80,000 flamingos that gather in and around Lake Rosa.
The largest abandoned Caribbean island, Little Inagua, became a national park in 2002. Flamingos, parrots, pelicans, and 140 other local and migratory species are the species that attract ecotourists to these secluded islands.
San Juan's Best Nightlife 
Puerto Rico's capital, San Juan, has the most pubs and clubs. If you want to party Puerto Rico-style, then San Juan is where you must be.
La Factoria, elevating the island's mixology, doesn't serve piña coladas until dawn (and is often featured on lists of best bars).
Mules brewed with ginger tea, lavender cordial, and Ketel One vodka are available here. Whereas at night the produce market La Placita de Santurce transforms into a salsa club.
---
---
Tips for future travellers when visiting the warmest Caribbean island in march
Keep in mind that you'll need more than just a bikini and sunscreen to really enjoy the Caribbean.
If you bring some good judgment and organization to the islands, you should be OK there. If you are planning a trip to the Caribbean, consider the following tips:
Understand the culture
The people and history of each Caribbean island are unique. It's common knowledge that LGBT people face discrimination in Jamaica, Barbados, and the Cayman Islands.
But homosexual couples and individuals are accepted on St. Barts and other French, Dutch, and American islands.
Watch out for insects
Mosquito bites spread several diseases common in the Caribbean, including dengue fever.
The State Department recommends using bug spray containing at least 30–50% DEET and wearing long sleeves, long pants, and a hat when going into mosquito–heavy areas.
Never purchase drugs
It may sound obvious, but we'll remind you: don't purchase drugs. Drugs are prohibited on all islands, including Jamaica. The drug trade is responsible for the vast majority of violence and homicide in the Caribbean.
Pack accordingly
As March is the month of your visit, dry skin is a common problem in the Caribbean throughout this season, so make sure to bring your favourite moisturizer and lip balm! Daytime attire should be airy cotton, while night-time attire should include a sweater or hoodie.
Dressier attire, such as shoes other than flip-flops and sneakers, should be brought in case you plan on dining at fancier places or going out to nightclubs.
Arrange your bookings in advance
March is the busiest and most crowded month in the Caribbean, so it's best to book flights, hotels, and activities as far in advance as possible to avoid disappointment.
Also, since this is the busiest time of year for tourists, expect prices to be pretty high. So make your reservation as far in advance as possible to save money.
---
Frequently Asked Questions about the Caribbean
When is the best time to visit the Caribbean?
The Caribbean is at its best in March, when the weather is warm and dry and visitors can make the most of their time there. If you have time off around Easter or Spring Break, the islands are a great place to spend it.
How many days in the Caribbean?
If you're going to the best Caribbean Island in March without a cruise, you should set aside at least seven days to really get to know the area.
---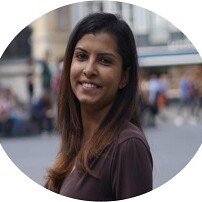 Award-winning Analyst, multi-nominated digital content creator and photographer Lavina Dsouza's words capture stories about culture and tradition mainly through its food and people. She has written and contributed to publications such as The Washington Post, Lonely Planet and Matador Network, to name a few. She is the editor of UntraditionalHumans.com, a non-profit created to share inspiring stories from women of colour who break free from traditions and choose happiness.
She's also a speaker passionate about DEI and champions solo travel. She has collaborated with numerous renowned brands such as Intrepid Travel, TripAdvisor, Travel and Leisure and Adobe, to name a few.
She can be found on Twitter and Instagram.
---
---
EXPLORE MORE OF NORTH AMERICA
---
Some of the links on this post are affiliate links. These do not cost you extra to use, but will help provide Continent Hop with a small commission if/when you purchase through them, to recover some of the costs of running this website and providing free content to help you plan your travel. I appreciate your support!
---