When it comes to exploring little known spots like Thessaloniki, people sometimes prefer visiting over a long weekend to get a taste of the city. So here's what to do in Thessaloniki for 3 days. You'll find free things to do in Thessaloniki, the best places to visit and eat and also what to do in Thessaloniki for 2 days
Nestled on the shores of the awe-inspiring Thermaic Gulf, Thessaloniki is the cultural capital of Greece.
Its ancient roots and modern vibe blend together seamlessly, offering a captivating mix of history, culture, and urban energy that makes it a must-visit destination in Europe.
The city is teeming with historical and architectural marvels, an unchallenged traditional food scene and an unending nightlife, which makes it the perfect spot for young and old alike.
The city's streets are alive with music, art, and cultural events, creating a vibrant tapestry of experiences that offers something for everyone.
The Nymph of the Thermaic Gulf, as the city is called, is a place of endless beauty and wonder and has captured the hearts of many, with its rich history, diverse culture, and stunning seaside location.
Here is a 3-day Thessaloniki itinerary for those of you asking us what to do in Thessaloniki for 3 days.
---
Here's what to do in Thessaloniki for 3 Days – Day 1
---
Can also be used as a one day in Thessaloniki itinerary
---
Your Thessaloniki itinerary for the first day should begin with local sightseeing due to the city's historical connection with the Macedonian empire.
One day in Thessaloniki is incomplete without a visit to the city's major attractions, which showcases its rich history of the intermingling of various cultures such as Turkish, Roman, Jewish and Greek.
So, if you are questioning what to see in Thessaloniki, read on to find out!
---
White Tower
Considered the symbol of Thessaloniki, the White Tower is an iconic monument.
Built during the Ottoman period in the late 15th century, the tower was colloquially known as the 'Tower of Blood' as it was the scene of mass executions.
After the capture of the city by the Greeks in 1912, the Tower was painted white, symbolizing a new era of peace and rebirth.
The Tower is now a museum that showcases the rich history of Thessaloniki and features exhibits on its multicultural past and offers panoramic views of the city.
---
DETAILS
Address: Thessaloniki 546 21, Greece
Timings: 8:30 am–3:30 pm
Price: 2 Euros for senior citizens and students and 3 Euros for others
---
The Rotunda of Galerius
A UNESCO World Heritage Site, the Rotunda was built by the Roman Emperor Galerius in the early 4th Century AD as his mausoleum and was one of the earliest Christian monuments in the Eastern Roman Empire.
During the Ottoman occupation, it was converted into a mosque and it now serves as a Greek Orthodox church.
It features outstanding complex mosaics, which are considered masterpieces of early Christian art.
---
DETAILS
The Rotunda of Galerius
Address: Platia Agiou Georgiou Rotonta 5, Thessaloniki 546 35, Greece
Timings: 8:30 am–3:30 pm
Price: 6 Euros
---
Archeological Museum of Thessaloniki
Amongst the largest in Greece, the Archeological Museum of Thessaloniki must be on your list of Thessaloniki things to do!
The museum has some stunning exhibits right from pre-historic lives in Macedonia to the medieval rule of the Romans and is the perfect spot for history buffs.
The museum also offers an option for visitors to admire the most prominent artefacts in an hour!
---
DETAILS
Archeological Museum of Thessaloniki
Address: Manoli Andronikou 6, Thessaloniki 546 21, Greece
Timings: 8:00 am-8:00 pm
Price: 4 Euros from November 1st until March 31st, 8 Euros for other months
---
Church of Agios Dimitrios
Your next spot would be the Church, which is a UNESCO World Heritage Site and is one of the free things to do in Thessaloniki, dedicated to its patron Saint, Agios Dimitrios, who is said to have been martyred during the persecution of Christians by Roman Emperor Galerius.
The Church is an excellent example of Byzantine architecture and art, featuring intricate mosaics, frescoes, and marble carvings.
---
DETAILS
Address: 83, Agiou Dimitriou St., 54633 Thessaloniki
Timings: 6:00 am – 8:00 pm
Price: Free
---
Ano Poli
End your first day of 3 days in Thessaloniki with a visit to the Old Town of Thessaloniki which is located on a hill and has narrow streets, colourful houses and offers panoramic views of the entire city.
The Town is surrounded by historic fortifications and is teeming with architectural marvels and offers many unusual things to do in Thessaloniki, which are a must visit such as:
Vlatodon Monastery & Church of Osios David (both UNESCO World Heritage Sites)

Ataturk Museum (Thessaloniki was the birthplace of Mustafa Kemal Ataturk, the founder of modern-day Turkey!)

Byzantine Walls (a reminder of the city's cultural link with the Byzantine Empire)
Make sure that you head to the viewpoint at the top of the hill to take in the breath-taking panorama of the city, the sunset and the Aegean Sea.
Try picking up some souvenirs to make your trip memorable from one of the many shops. And, after a long day of exploring, who would not want to fill up on those hunger pangs?
---
Places to Stay in Thessaloniki
Ano Poli is the best place to stay in Thessaloniki as the Old Town is steeped in history and culture.
Due to the constrained space of the Old Town, there are not many hotels but the town has many colourful apartments where you can stay and enjoy your trip
The Old Town View apartment has a massive balcony offering stunning views of the Town as well as the sea.
The Liberty Home is surrounded by cafes and eateries along with a balcony to soak in the many views of the city.
For those of you wishing for a luxurious stay, Thessaloniki city centre is the apt destination, with its many fancy accommodations. The Electra Palace is a 5-star flagship hotel located in the historic Aristotleus Square and is perched by the sea, offering guests a chance to take a swim.
The Capsis Boutique Hotel is a budget-friendly hotel located right in the centre of the city. It was built in 1860 and has elegant rooms and suites with wooden floors, Persian carpets, paintings, and one-of-a-kind antiques.
---
What to do in Thessaloniki for 3 Days – Day 2
---
Can also be used as a 2 days in Thessaloniki itinerary
---
A Thessaloniki itinerary for your day 2 should include a visit to the Gods – a Day Trip to Mount Olympus, the home of Zeus!
If you are planning to spend 2 days in Thessaloniki, a day trip to the legendary Mount Olympus, considered the home of ancient Greek Gods, is a must.
To reach Olympus, you have to first reach the town of Litochoro, around 90 kilometres away from Thessaloniki, which is located at the base of the mountain.
Make sure that you leave early in the morning so that you have plenty of time to explore.
How to reach Litochoro?
You can reach Litochoro either by bus, train or by taxi.
Buses are available daily throughout the day and take around 1 hour and 15 minutes to reach Litochoro. You can check the timetable and prices here.
There are multiple trains running between Thessaloniki and Litochoro at intervals of one to two hours, which take around 55 minutes to reach their destination. Have a look at the timetable here.
A drive or private taxi to Litochoro is an equally easy option, giving you a chance to explore the lush green landscape.
On arriving at Litochoro, you can either park your vehicle at the public parking or directly head towards Prionia, which is the highest and the last road on Mount Olympus accessible by car.
---
 Things to do on Mount Olympus
With its stunning landscape and rich flora and fauna, there are a lot of things which you can do on Mount Olympus, which should be included on your 3 days in Thessaloniki itinerary if possible.
---
Hike to the Enipeas Gorge in the Olympus National Park
The Olympus National Park surrounds the mountain and has many trail options ranging from easy to difficult to outright dangerous for all you hiking enthusiasts.
Mind you, for those thinking of ascending Mount Olympus, the hike takes around 2 days and is not for the amateurs! One of the most stunning attractions around the Park which you can enjoy on your short trip is the Enipeas Gorge hike.
With crystal clear waters and the imposing mountain slopes and wooden bridges, mesmerize yourself with these sights.
Note that this area was selected by the Greek Gods themselves as their residence!
---
Visit the Dion Archeological Park & Musem
Located at the foot of Mount Olympus, the Archeological Park houses the ruins of the ancient city of Dion, which was a cultural, spiritual and religious hub in the Kingdom of Macedonia.
Walk along the cobbled pathways of this ancient city and explore the various artefacts such as the Roman bath complex, a theatre, a sanctuary dedicated to the worship of Zeus and many early Christian churches.
Next, head to the museum located in the adjacent park which houses sculptures from the Hellenistic and Roman era along with mosaics, frescoes and paintings offering a fascinating glimpse of ancient Christianity.
Alternatively, for those of you wanting a hassle-free experience, take a guided tour of Mount Olympus and the Archaeological Park, which will leave you free to explore!
---
DETAILS
Dion Archeological Park & Musem
Address: Τ.Κ. 60100, Dion (Prefecture of Pieria)
Timings: 8:30 am–3:30 pm (Tuesday closed)
Price: 8 Euros / 4 Euros from 1 November to 31 March every year
---
Places to eat near Mount Olympus
Μεζέ Μεζέ (Meze Meze) is undoubtedly one of the most famous eateries in Litochoro and is renowned for its Gyros, which is a Greek version of the Turkish shwarma, and many local options.
The Gastrodromio En Olimpo, also located in Litochoro, is another choice for those wanting to sip on fine wines while gorging on their favourite dishes.
Overall, this restaurant will ensure that you have a 'gastronomical' experience.
Weekend trips can sometimes be hectic so make sure you pick exactly what you'd like to do from the above suggestions if you're in Thessaloniki for 2 days.
---
Here's what to do in Thessaloniki for 3 Days – Day 3
---
Thessaloniki itinerary for Day 3 – you get to choose – day in or day out?
After returning from your short but eventful trip to Mount Olympus, you can choose to decide how you want your final day in Thessaloniki to be.
If you want to enjoy your last day calmly, stroll out into Thessaloniki and explore a bit more.
---
Option 1: Step out to see more of Thessaloniki
---
Exploring the lesser-known attractions of Thessaloniki
If you are still thinking about what to do in Thessaloniki for 3 days on the third day of your trip, think no more.  Go Market hopping.
One of the most notable features of the beautiful city of Thessaloniki is its vibrant markets that embody the essence of its cultural and culinary heritage. Want to carry a souvenir back home? This is the place for it.
Market hopping is one of the free things you can do in Thessaloniki and where you can find options for the best food in Thessaloniki!
Modiano is the city's largest indoor market and offers a wide range of fresh produces, along with a variety of tastefully decorated taverns with choices of mouth-savouring Mezedekia, which are traditional Greek finger foods.
So, be prepared to be gobsmacked with the aromas of fresh coffee beans and bakeries as you stroll out into this buzzing market!
Next, head to the open-air Kapani Market, which is the oldest market in Thessaloniki and offers a more traditional touch. Do you want to bring a unique souvenir home with you? This is where you can buy a traditional copper "briki" (small coffee pot) to make Greek coffee!
Make sure that you visit the Stou Mistou café, which offers traditional Greek foods such as Dolmades and dishes made from freshly sourced produce!
---
Include wine-tasting on your Thessaloniki itinerary
Oenophiles have another chance to rejoice if you plan a weekend in Thessaloniki.
Visit the Ktima Gerovassiliou, a famous producer of high-quality Greek wines from the grapes produced in the privately-owned vineyard. Take a guided tour of the vineyard, wine production, bottling and ageing.
Oh, and did I mention their famed Wine Museum? Immerse yourself in the ancient history of winemaking.
---
DETAILS
Ktima Gerovassiliou
Address: Ktima Gerovassiliou, Epanomi 575 00, Greece
Timings: Monday/Thursday/Friday: 10:00 am-4:00 pm. / Wednesday: 1:00 pm to 7:00 pm / Saturday & Sunday: 11:00 am-5:00 pm [Tuesday closed]
Price: Depends upon the tour and activities
---
Don't forget to include the best beaches on your Thessaloniki itinerary
Nestled along the azure waters of the Aegean Sea, the beaches of Thessaloniki are a true gem of the Mediterranean and are the best Thessaloniki Greece attractions.
Peraia Beach is a popular spot for locals and tourists alike, with its soft golden sands and crystal-clear waters.
The beach is a hotspot for windsurfing and kitesurfing, and the stunning sunsets create a spectacular backdrop for a romantic evening stroll.
Epanomi Beach is a hidden gem, surrounded by nature and untouched landscapes and is perfect for those seeking a bit of solitude and tranquillity, with its serene and pristine ambience.
---
Include sailing on your Thessaloniki itinerary
Beyond the magnificent monuments and bustling streets of Thessaloniki lies a different kind of magic, one that can only be experienced on the sparkling waters of the Thermaic Gulf – Sailing!
With its inviting azure blue waters and warm Mediterranean climate, the Gulf offers endless possibilities for exploration and adventure.
Imagine feeling the wind in your hair, the salty spray on your skin, and the thrill of the open water as you navigate the coast, with the backdrop of the majestic Mount Olympus in the distance.
The Thessaloniki Yacht Club is a great place to start your sailing adventure, with knowledgeable instructors, top-of-the-line equipment, and a friendly community of sailing enthusiasts.
If you prefer a more intimate experience, private yacht rentals offer the perfect opportunity to explore the Gulf at your own pace.
You can also book this popular Half-Day Sailing Cruise to Shipwreck Bay to focus just on the experience and not worry about the preparations.
---
Option 2 for Day 3 on what to do in Thessaloniki for 3 days
Day Trip to Pella and Vergina
If the adventure buff in you wants to head out into the Greek countryside one more time, a day trip to the nearby locations of Pella & Vergina must be on your list.
---
Trip to Pella
Located around 45 km from Thessaloniki, Pella, the jewel of the Macedonian Empire and the birthplace of Alexnder the Great was a city that boasted grand palaces, sprawling public spaces, and an intricate network of waterways that spoke to the ingenuity and advanced engineering skills of its inhabitants.
As you explore Pella, you'll be struck by the magnificence of its ancient.
The city's main attraction is the Archaeological site of Pella, where you can walk through the remains of the ancient city, once a bustling metropolis of over 60,000 people!
You can marvel at the sprawling palaces, the intricate mosaics, and the grand public buildings that still stand as a testament to the city's former glory.
The Archeological Museum of Pella, is the main cultural hub of this historical place and houses many exhibitions giving a perspective of the lives of early Macedonians and is the perfect culmination of the visit to Pella
---
Some of the other charming spots which you can cover near Pella are:
Edessa Waterfalls, a wonder located around 30 kilometres from Pella is one of the most magnificent sights of Greece and showcases its natural landscape!

For those who want to experience the waterfall up close, you can take a boat ride on the river that feeds the falls.

Pozar Thermal baths, are a hidden gem, offering visitors a chance to soak in the healing waters of the natural springs and experience the therapeutic benefits of its mineral-rich waters.

Take a dip in this natural wonder if you wish to escape the hustle and bustle of everyday life and reconnect with nature and your inner self!
You can also consider taking this Pozar Thermal Baths and Edessa Day Trip from Thessaloniki for a smooth experience to Pozar without worrying about logistics, though you may need to head back to Thessaloniki.
---
Trip to Vergina
Vergina is around 54 kilometres from Pella and has stories to tell, tales that speak of the ancient city of Macedon, the first capital of the Kingdom of Macedon, and the final resting place of the great king, Philip II, father of Alexander the Great.
It houses the Archeological site of Aigai.
Read on to find some spots which you must cover if you visit this ancient town:
Museum of the Royal Tombs of Aigai, which contain stunning artefacts and treasures from the Royal Tombs.

The Royal Palace, where generations of Macedonian kings held court and embarked on their journey of conquest, which became the later Macedonian empire!

The Theatre of Ancient Aigai, located just adjacent to the Royal Palace built in the second half of the 4th Century BC.
Vergina's charm isn't just limited to its historical landmarks; it extends to the town's traditional architecture and the warmth of its people.
You can stroll through the cobblestone streets, savouring local cuisine, and soaking in the unique ambience.
Since you will be on the clock, we suggest you take this guided tour to Vergina & Pella to cover both Pella and Vergina smoothly!
---
What is the best time to visit Thessaloniki?
May to October is the best time to visit Thessaloniki as the Mediterranean climate is at its perfect, and when there are many festivities around.
If you want to experience warm and sunny weather, visit Thessaloniki between the months of May to August, when the temperatures vary between 25°-30° / 13°-19°. July and August are the hottest months and witness high crowds.
September and October generally witness cooler weather with temperatures around 25° / 15°. October witnesses a dip in temperatures but is still pleasant enough to enjoy the festivities and sights offered by the city.
---
How to get to Thessaloniki?
For those coming from afar, Thessaloniki is easily accessible by air as the Thessaloniki Airport "Makedonia" connects the city with major domestic as well as international destinations and is a gateway to the Nymph of the Thermaic Gulf!
You can either choose directly take a flight to Thessaloniki or to fly down from Athens.
Buses to Thessaloniki airport and the city centre are the easiest way for you to reach the city and run throughout the day and night. You can check the timetable here.
The Athens to Thessaloniki ferry is another delightful option to reach the city, however, note that the trip can take around 24-26 hours.
But time flies as the ferry glides through the calm waters of the Aegean Sea, and you are treated to breathtaking views of the islands that dot the horizon, their sandy beaches and rocky shores bathed in the golden light of the rising sun.
The boat tour Thessaloniki can cost somewhere between 20 Euros and 93 Euros, depending upon which ferry you choose.
Regardless of which option you choose, the ferry is an experience not to be missed!
---
---
Places to eat in Thessaloniki
Thinking about what to do in Thessaloniki for 3 days? Here is the answer: EAT!
Considered Greece's de-facto food city, Thessaloniki is famed worldwide for its many unique dishes such as Bougatsa or Koulouri for breakfast, Soutzoukakia and Souvlaki for lunch or dinner and Trigona Panoramatos or Tsoureki for dessert.
Head to Bantis to gorge on the bougatsa for breakfast and wash it down with the famous Frappe coffee.
After a long day of sightseeing, Nea Diagonios is the spot for you to chow down on souvlaki, authentic Greek cuisine and some of the best food in Thessaloniki.
To satisfy your post-meal dessert craving, head to Trigona Elenidi and feel your mouth melt on the crispy golden Trigona Panoramatos, which phyllo triangles soaked in syrup and filled with the richest and creamy custard, or to Terkenlis to have a bite of their famed Tsoureki bread.
---
How many days to spend in Thessaloniki?
5 days is an ideal amount of time for you to completely explore Thessaloniki, as the city is famous not only for its local attractions but also for the many Macedonian monuments situated near the city.
However, 3 days is enough for you to cover all the major spots in and around this beautiful city. So, get your bohemian on!
if you are spending a week in Greece, then consider following this Greece 7 days itinerary for all the fun activities.
---
Is Thessaloniki worth visiting?
Whether you're interested in history, culture, food, or simply experiencing the unique atmosphere of a Greek city, Thessaloniki offers a travel experience that will stay with you long after you've left its shores and is definitely worth visiting!
---
What to do in Thessaloniki for 3 days? – FAQs
What is Thessaloniki Greece known for?
Thessaoloniki is known for its rich history, vibrant culture and a magnificent location along the shores of the sparkling crystal waters of the Aegean.
Considered to be the cultural capital of Greece, it has something to offer for every kind of tourist.
Is Thessaloniki a walkable city?
Yes, Thessaloniki is a paradise for people who like to walk! Wanting the sun on your face and the sea on the side as you walk? Walk along the Nea Paralia, a famous waterfront in the city.
Prefer the sights of the city to the sea? Stroll through the backstreets of Ano Poli as you soak in the sights of the town.
Is Thessaloniki good for shopping?
If the one unusual thing which the people of Thessaloniki are renowned for, its their sense of style. Shopaholics will not be disappointed as they can immerse themselves in the many shopping options which Thessaloniki offers, from modern brands to boutique to ancient Macedonian clothing.
Is Thessaloniki cheaper than Athens?
Yes. If you want to experience Greek culture without spending too much, Thessaloniki is much cheaper than Athens. With budget-friendly accommodations and varied options of cheap traditional Greek cuisine, you can explore freely without worrying about money.
---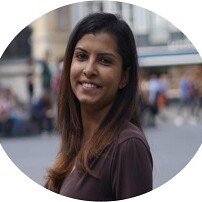 Award-winning Analyst, multi-nominated digital content creator and photographer Lavina Dsouza's words capture stories about culture and tradition mainly through its food and people. She has written and contributed to publications such as The Washington Post, Lonely Planet and Matador Network, to name a few. She is the editor of UntraditionalHumans.com, a non-profit created to share inspiring stories from women of colour who break free from traditions and choose happiness.
She's also a speaker passionate about DEI and champions solo travel. She has collaborated with numerous renowned brands such as Intrepid Travel, TripAdvisor, Travel and Leisure and Adobe, to name a few.
She can be found on Twitter and Instagram.
---
---
---
Some of the links on this post are affiliate links. These do not cost you extra to use, but will help provide Continent Hop with a small commission if/when you purchase through them, to recover some of the costs of running this website and providing free content to help you plan your travel. I appreciate your support!
---