Greece is such a dreamy destination so irrespective of whether you've been or not, these inspiring quotes on Greece should help you dream and plan that next getaway! There's numerous section with quotes about Greece, Island Quotes, Quotes from Greece, Quotes about Greeks and Greece sayings!
If you've been to Greece, you can't help but fondly remember the good memories;
The sunsets from Santorini, Little Venice from Mykonos or the Acropolis looking over the city in Athens, there's enough 'wow' moments that keeping back.
If you haven't been, these quotes on Greece should help spark that wanderlust, and help motivate you to plan your next dreamy holiday.
Irrespective of how you use these top Greece quotes, be it for Instagram, wallpapers or just to take you down memory lane, these quotes about Greece should hopefully cover all you're looking for!
Quotes on Greece : 75 Top Greece quotes for inspiration!
---
Here's the list I've collated on Greece quotes and put it together in different categories and sections so that it's easier for you to find what you're looking for, be it for printing purposes or just to read through.
I've also added in imagery in case you'd like to save it on your Pinterest board.
Save this page or bookmark it for later if Greece is on your mind!
These quotes about Greece are for times when you'd like more heavier, chunky sayings about Greece. They're Greece quotes from Greek philosophers, artists, writers and poets.
Not only are these inspiring but I hope they help you think reminiscence about good times and think about Greece and life in general!
"It takes a lifetime to discover Greece, but it only takes an instant to fall in love with her."
– Henry Miller

"Today, to walk along the pebbled pathways of a traditional Greek mountain village or the marbled streets of an ancient Acropolis is to step back in time."
– Laura Brooks

"We are all Greeks. Our laws, our literature, our religion, our arts have their roots in Greece."
– Le Corbusier

"We approached Athens from the north in early twilight, climbing a hill. When we reached its peak, we were dazzled to look down and see the Acropolis struck by one beam of the setting sun, as if posing for a picture."
– Donald Hall

"You can't swing a cat in ancient Greece without hitting at least one of Zeus's ex-girlfriends."
– Rick Riordan
"There is a kind of flame in Crete – let us call it "soul" – something more powerful than either life or death. There is pride, obstinacy, valour, and together with these something else inexpressible and imponderable, something which makes you rejoice that you are human being, and at the same time tremble."
– Nikos Kazantzakis

"Greece – The feeling of being lost in time and geography with months and years hazily sparkling ahead in a prospect of inconjecturable magic."
– Patrick Leigh Fermor

"The sea was sapphire coloured, and the sky

Burned like a heated opal through the air;

We hoisted sail; the wind was blowing fair

For the blue lands that to the eastward lie."
– Oscar Wilde

"Such is the aspect of this shore;

'Tis Greece, but living Greece no more!

So coldly sweet, so deadly fair,

We start, for the soul is wanting there…"
– Lord Byron

"The light of Greece opened my eyes, penetrated my pores, expanded my whole being."
– Henry Miller

"Happy is the man, I thought, who, before dying, has the good fortune to sail the Aegean sea."
– Nikos Kazantzakis
---
3. Quotes for Greece for Instagram
---
"Greece is a good place to look at the moon, isn't it?"
– Kari Hesthamar

"Greece is the home of Gods. They may have died, but their presence still makes itself felt."
– Henry Miller

"For me, Greece is Maria Farantouri. This is how I imagined Goddess Hera to be: strong, pure, and vigilant. I have never encountered any other artist able to give me such a strong sense of the divine."
– François Mitterrand

"If I'd been born in ancient Greece, I'd worship Zeus and Aphrodite."
– Richard Dawkins

"The mention of Greece fills the mind with the most exalted sentiments and arouses in our bosoms the best feelings of which our nature is susceptible."
– James Monroe
---
"The greater the difficulty, the more the glory in surmounting it"
— EPICTETUS
---
4. Phrases and quotes about Greeks
---
"In a way, it's nice to know that there are Greek gods out there, because you have somebody to blame when things go wrong. For instance, when you're walking away from a bus that's just been attacked by monster hags and blown up by lightning, and it's raining on top of everything else, most people might think that's just really bad luck; when you're a half-blood, you understand that some divine force is really trying to mess up your day."
– Rick Riordan
"Hence we will not say that Greeks fight like heroes but that heroes fight like Greeks."
– Winston Churchill

"You must understand what the Parthenon Marbles mean to us. They are our pride. They are our sacrifices. They are our noblest symbol of excellence. They are a tribute to the democratic philosophy. They are our aspirations and our name. They are the essence of Greekness."
– Melina Mercouri

"To be really medieval one should have no body. To be really modern one should have no soul. To be really Greek one should have no clothes."
– Oscar Wilde

"The Greek knows how to live with his rags: they don't utterly degrade and befoul him as in other countries I have visited."
– Henry Miller
---
5. Greek Quotes from philosophers
---
"Ah how shameless – the way these mortals blame the gods. From us alone they say come all their miseries yes but they themselves with their own reckless ways compound their pains beyond their proper share."
– Homer, The Odyssey
"The greater the difficulty, the more the glory in surmounting it."
– Epictetus

"I am not afraid of an army of lions led by a sheep; I am afraid of an army of sheep led by a lion."
– Alexander The Great

"Medicine to produce health must examine disease; and music, to create harmony must investigate discord."
– Plutarch

"There are three classes of men; lovers of wisdom, lovers of honor, and lovers of gain."
– Plato
---
"True love never has a happy ending, because there is no ending to true love"
— ALEXANDER THE GREAT
---
---
6. Quotes about Greece (from Greek philosophers)
---
"Nothing is more active than thought, for it travels over the universe, and nothing is stronger than necessity for all must submit to it."
– Thales

"I only wish that ordinary people had an unlimited capacity for doing harm; then they might have unlimited power for doing good."
– Socrates

"Even when laws have been written down, they ought not always to remain unaltered."
– Aristotle

"There are two things a person should never be angry at; what they can help, and what they cannot."
– Plato
---
"When the cat's away, the mice will dance."
– Greek proverb
"The camel does not see her own hump."
– Greek proverb

"The donkey called the rooster big-headed."
– Greek proverb

"How you make your bed is how you are going to sleep."
– Greek proverb

"Unripe grapes get as sweet as honey at a slow pace."
– Greek proverb
---
Of all the weight and pain in life,
That word is Love."
– Sophocles
"Love is composed of a single soul inhabiting two bodies."
– Aristotle

"True love never has a happy ending, because there is no ending to true love."
– Alexander The Great

"Selfishness doesn't consist in a love to yourself, but in a big degree of such love."
– Aristotle

"Love is the joy of the good, the wonder of the wise, the amazement of the Gods."
– Plato
"My childhood in Corfu shaped my life. If I had the craft of Merlin, I would give every child the gift of my childhood."
– Gerald Durrell

"One of the purest joys that man can afford in this world is to visit the Aegean Sea in the spring, with a breath of light breeze; I have never been able to imagine paradise in any other way. This joy grows right upside down, but God does not allow it to escalate so that the beloved visible world does not disappear with it, on the contrary, the invisible world becomes visible, and what we call God and eternal life and bliss join us on the ship and accompany us on the voyage. In the bitter hour of your death, close your eyes, and you will see Santorini, Naxos, Paros, Mykonos."
– Nikos Kazantzakis

"If there's heaven for me, I'm sure it has a beach attached to it."
– Jimmy Buffett

"Best of an island is once you get there – you can't go any farther… you've come to an end of things…"
– Agatha Christie
---
"If there's heaven for me, I'm sure it has a beach attached to it"
— JIMMY BUFFET
---
10. Quotes about Greece – Santorini
---
"According to some theories, the legendary Atlantis said to have sunk beneath the sea in a great cataclysm, is in actuality the Greek Island of Santorini, which sank partially during the eruption of a volcano around 3500 B.C.E."
– Laura Brooks

"Off the Santorini cliff on a dark, starless night, I tossed a message in a bottle and love found me washed up on the black lava sand of the Aegean shore. As with my previous loves, volcanic in nature. Almost destructive before it started."
– Melody Lee

"We descended from the chariot and walked across the volcanic island in the Cyclades group of Greek islands. A fear did wake me like the active Santorini. I felt, anytime my mind outbreaks with the real passion of words. But I maintained my mind with silent revenge, which was active, secretly in my inward cavity."
– Nithin Purple

"And yet even God cannot match the cruelty of his creation. For every Santorini, there are a hundred massacres of innocents. And that is the work of man – more particularly, the work of politics, of groups of men organized to gain and exercise power."
– Charles Krauthammer
---
11. Instagram captions and Greek love Quotes from philosophers
"At the touch of love everyone becomes a poet."
– Plato
"Whatever possession we gain by our sword cannot be sure or lasting, but the love gained by kindness and moderation is certain and durable."
– Alexander The Great

"The greatest pleasure in life is love."
– Euripides

"Every heart sings a song incomplete until another heart whispers back."
– Plato, Greek philosopher
---
12. Ancient Greece quotes
"How great are the dangers I face to win a good name in Athens."
– Alexander the Great
"The center of Western culture is Greece, and we have never lost our ties with the architectural concepts of that ancient civilization"
– Stephen Gardine

"For a man to conquer himself is the first and noblest of all victories."
– Plato

"No man ever steps in the same river twice, for it's not the same river and he's not the same man."
– Heraclitus

"Happiness resides not in possessions, and not in gold, happiness dwells in the soul."
– Democritus

"The only true wisdom is in knowing you know nothing."
– Socrates

"Choose rather to be strong of soul than strong of body."
– Pythogoras
---
---
13. Quotes about Greece islands
"I felt once more how simple and frugal a thing is happiness: a glass of wine, a roast chestnut, a wretched little brazier, the sound of the sea. Nothing else."
– Nikos Kazantzakis
"The sea, once it casts its spell, holds one in its net of wonder forever."
– Jacques Yves Costeau

"Gradually the magic of the island [Corfu] settled over us as gently and clingingly as pollen."
– Gerald Durrell

"Greece has got something like 1400 islands. There is so much of Greece you can't know even if you're Greek. It's sprinkled out all around the edge of the Aegean, all over the place. It's already a secret place wherever you go, even if it's somewhere huge like Athens or Corinth. The place enchanted me."
– Joanna Lumley
---
14. Greek quotes about life
---
"The unexamined life is not worth living."
– Socrates
"I am indebted to my father for living, but to my teacher for living well."
– Alexander The Great

"By all means, get married: if you find a good wife, you'll be happy; if not, you'll become a philosopher."
– Socrates

"It's a terrible thing to go through life thinking that you have a rock on your side when you haven't."
– Maria Callas

"Since we cannot change reality, let us change the eyes which see reality."
– Nikos Kazantzakis

"You don't develop courage by being happy in your relationships everyday. You develop it by surviving difficult times and challenging adversity."
– Epicurus
---
Mamma Mia may have inspired a horde of tourists to visit Greece, but Greece has always been a favorite destination for many, especially in summer.
Even during the shoulder season and winter months, it is still quite pleasant and worth a visit and I hope these quotes on Greece help you plan your next dream getaway full of meze and the best beaches Greece has to offer!
---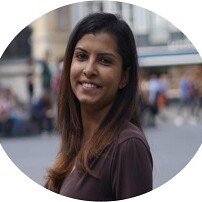 Award-winning Analyst, multi-nominated digital content creator and photographer Lavina Dsouza's words capture stories about culture and tradition mainly through its food and people. She has written and contributed to publications such as The Washington Post, Lonely Planet and Matador Network, to name a few. She is the editor of UntraditionalHumans.com, a non-profit created to share inspiring stories from women of colour who break free from traditions and choose happiness.
She's also a speaker passionate about DEI and champions solo travel. She has collaborated with numerous renowned brands such as Intrepid Travel, TripAdvisor, Travel and Leisure and Adobe, to name a few.
She can be found on Twitter and Instagram.
---
---
---
Some of the links on this post are affiliate links. These do not cost you extra to use, but will help provide Continent Hop with a small commission if/when you purchase through them, to recover some of the costs of running this website and providing free content to help you plan your travel. I appreciate your support!
---