When you visit Ireland, you will probably be greeted by a cloudy sky or pouring rain.
No matter which coast you are planning to explore, East or West Ireland, both sides are notorious for having unexpected rainfall.
That is why when I first planned a trip to Ireland, I knew I shouldn't underestimate the Irish weather.
Rain or shine, it's always better to have a doable itinerary ready with you. Refer to this list of all the fun things to do in Ireland on a rainy day and you will find loads of options to suit your interests.
Take a tour of Irish castles, explore different museums in Ireland, visit the breweries and distilleries that are perfect for alcohol connoisseurs, or go for gaming activities like escape rooms or video game festivals.
This blog of rainy day activities in Ireland has all the details you need for planning the perfect itinerary.
---
What are the best activities to do in Ireland on a rainy day?
---
Brewery experience for a rainy day
---
Guinness Storehouse
When you are looking for things to do in Ireland on a rainy day for adults, head to the Guinness Storehouse.
This is where you will find, what is claimed to be the iconic beer of Ireland paired with delicious food.
This brewery experience in Dublin will be one of a kind where you can choose from a variety of activities depending on how much time you want to spend here.
---
DETAILS 
Guinness Storehouse
Address: St. James's Gate, Dublin 8, D08 VF8H, Ireland
Timings: Monday to Friday - 10 am to 5 pm, Saturday – 9.30 am to 6 pm, Sunday - 9.30 am to 5 pm.
Pricing: Depends on the tour and experiences you book
---
Old Jameson Distillery
When you visit what is said to be the birthplace of Irish whisky, what can be a better celebration than a tour and tasting?
When it comes to things to do in Ireland on a rainy day, this place tops the list.
For over 2 centuries, Old Jameson Distillery has been offering premium whiskey tasting in Ireland. From a whisky cocktail-making class to Jameson's black barrel-bending masterclass, you can book a range of experiences here.
---
DETAILS
Old Jameson Distillery
Address: Bow St, Smithfield, Dublin 7, D07 N9VH, Ireland
Timings: Monday to Thursday – 10:30 am to 6 pm, Friday and Saturday – 10 am to 7 pm, Sunday – 12 pm to 6 pm.
Pricing: Depends on the tour and experiences you book
---
Things to do in Ireland on a rainy day – Dedicate a day to Irish museums
---
The National Museum of Ireland
With 4 different branches spread across the country, the National Museum of Ireland is a must for rainy-day activities in Ireland.
It has three branches in Dublin including the Archaeology and Natural History Museums along with the Decorative Arts and History branch.
You can also consider adding the Country Life Museum in County Mayo to your itinerary.
---
The Little Museum of Dublin
This Little Museum of Dublin is actually not so little anymore. Even though it was opened as recently as 2011, it already boasts a collection of over 5,000 artefacts.
Their tourist greeter program is winning the hearts of visitors as it lets first-timers in Dublin to connect with locals and understand the city from their perspective.
---
DETAILS 
The Little Museum of Dublin
Address: 15 St Stephen's Green, Dublin 2, D02 Y066, Ireland
Timings: 9 am to 5 pm every day
Pricing: Guided tours start from from €13
---
Doagh Famine Village
Doagh Famine Village, even though an outdoor museum in Ireland, can be explored on a rainy day.
You can tour different 1800s buildings that tell the tales of history and culture through interesting exhibits and life-sized statues. Taking a guided tour of this Irish museum is the best way to step back in time.
---
DETAILS 
Address: Doagh Famine Village, Lagacurry, Ballyliffin, Co. Donegal, F93 PK19, Ireland
Timings: 10 am to 5 pm everyday
Pricing:  €12.50 for adults. €6.50 for children under 16 years. Children under 4 free
---
EPIC The Irish Emigration Museum
Rightfully awarded as 'Europe's Leading Tourist Attraction' by World Travel Awards from 2019 to 2021, EPIC The Irish Emigration Museum will keep you engaged for around 2 hours.
It has twenty galleries under one roof that explain how and why Irish people have migrated over the centuries and how it has impacted the world.
It is also the world's first fully digital museum. With so much to offer, you can add this museum to your trip plan for things to do in Ireland on a rainy day.
---
DETAILS
EPIC The Irish Emigration Museum
Address: The Chq Building, Custom House Quay, North Dock, Dublin 1, Ireland
Timings: 10 am to 6.45 pm every day
Pricing: Find out more here
---
---
Perfect rainy day activity in Ireland – Take a tour of a castle
A small country like Ireland has such a rich history and interesting past that you will find reminders of it all around the land.
There are more than 20 castles in Ireland where you can take guided tours and learn all about the bygone era.
Be it the famous Kilkenny Castle or the well-preserved 15th-century Ross Castle, all the places are steeped in legends and myths. Ashford Castle in County Mayo, King John's Castle in Limerick, Cahir Castle in Tipperary, Black­rock Cas­tle in Cork, and Dublin Castle are a few of the most-visited Irish castles.
All of the castles are well-maintained and offer tours, making them interesting things to do in Ireland on a rainy day.
You may not be able to explore the gardens surrounding these castles if it rains but do not let it stop you from exploring these historic treasures.
---
Indoor waterpark to the rescue!
Funtasia Theme Park is packed with fun and is one of the best things to do in Ireland on a rainy day for kids and adults alike.
It is proud to be the largest waterpark in Ireland with 200 different water-based activities.
Along with that, bowling, casino, crazy golf, roller-skating, and rock climbing on the premises. So, no matter how much it rains, you can spend hours at Funtasia having fun and making memories.
---
Dingle Oceanworld Aquarium for a kid in you
Do you want to be part of Ireland's first marine immersive digital experience?
Then Dingle Oceanworld Aquarium is the place to be! Native fish species as well as fishes from around the world call it home today. You will get to see sand tiger sharks, Asian short-clawed otters, and Gentoo and Humboldt penguins here.
All these exhibits make it one of the top things to do in Ireland on a rainy day with family. Spend some time at the Butterfly Oasis before heading home.
---
DETAILS 
Dingle Oceanworld Aquarium
Address: The Wood, The-Wood, Dingle, Co. Kerry, Ireland
Timings: 10 am to 5 pm everyday
Pricing: Check the ticket prices here.
---
Opt for a spa day
This one doesn't need any explanation. No matter what the weather is, you can book a spa day to pamper yourself.
From a luxurious Irish spa in a castle to a few smaller ones surrounded by nature, you will find different options that suit your budget.
Choosing the Ashford Castle Spa in County Mayo will give you a chance to tour this historic landmark and then relax and enjoy the different treatments offered at the spa.
---
Find a shelter in Mitchelstown Cave
Known to be one of the most complex as well as largest caves in the country, the Mitchelstown Cave system is located in County Tipperary.
This limestone cave will take you on a journey where dripstone formations welcome you inside. You will also find different stalagmites and stalactite formations along with huge calcite pillars.
It is recommended to take a guided tour of Mitchelstown Cave to understand the history and geology of this ancient landmark.
---
Gaming activities for a rainy day in Ireland
Irish people love gaming. From popular escape rooms to lesser-known video game fests, this country has it all!
So, choose which of these fun things to do in Ireland on a rainy day are perfect for you.
Remember to call ahead and confirm the operating timings of the gaming place you decide to visit.
Escape rooms
Escape rooms are on the rise in Europe and the US. Ireland is no exception.
Tourists will easily find an escape room centre in Dublin. Each escape room has its own theme.
Some of the ones in Dublin offer specific Irish-themed escape rooms. It is the perfect way to have fun, discover the gaming scene so prevalent in the country and learn more about Irish history and culture.
Quiz games
Where there is a pub, there is usually a quiz night. Irish people love quiz nights and quiz games.
Visitors who enjoy a fun quiz night can find a cosy pub, sit down and play with some locals while drinking a traditional Irish beer or trying out a typical Irish meal.
Another fun way to immerse yourself in the local culture. It also allows you to combine culinary discovery with gaming.
Word games
What better way to learn Irish expressions and slang than to play a fun word game? These might be slightly harder to find than quiz games and escape rooms, but they are available online.
Video game festivals
Video game festivals are common in Ireland. If you are a gamer yourself or interested in Ireland's passion for gaming, make sure to attend one of these festivals.
You will meet locals and witness first-hand their passion and love for gaming.
In addition, many Irish gamers choose to visit new online casinos and play virtually. Tourists can choose between playing online or visiting a land-based venue. The best land-based casino to visit is the Sporting Emporium casino. It is considered to be Dublin's best casino.
The venue is conveniently located in the heart of the capital. It offers a luxurious and first-class casino experience with a range of games to choose from.
---
Music activities to enjoy in Ireland when it is raining
Ireland offers a great music scene with many highly talented musicians and bands.
Some of the most successful Irish music artists include Bono and the whole U2 band, Hozier, Enya, Van Morrison, The Cranberries, Luke Kelly, Sinéad O'Connor, and many more.
Music fans should take advantage of their trip to Ireland to indulge in some musical activities. Here are some of the best things to do in Ireland on a rainy day if you love music:
Attend a music festival, concert or event
Try out the Irish Rock 'n' Roll Museum Experience in Dublin
Visit the musician-owned pubs, restaurants and hotels (such as the Temple Bar in Dublin which is owned by Bono and the Edge and where they have performed in the past)
Visit the Little Museum of Dublin with its permanent exhibitions of some Irish musicians and bands (including U2)
---
Other fun activities to try out in Ireland
Here are a few of the other activities that tourists can do during their trip to Ireland:
Attend a traditional Irish dancing show (or even an Irish dance class).
Opt for a local food tour or book a cooking class.
Hop on a cruise and explore the Irish cities from a river.
Choose a doughnut tour and see a different foody side of Ireland.
---
After I was done listing down all the things to do in Ireland on a rainy day, I was surprised at how much this country has to offer regardless of the weather.
With so many rainy day activities in Ireland, which ones are you choosing for your Irish itinerary?
Do you know any other hidden spots that can be perfect as places to visit in Ireland when it rains? Do let me know in the comments section!
---
FAQs – Things to do in Ireland on a rainy day 
What to do in Dublin on a rainy day?
There are multiple things to do in Dublin on a rainy day where you can visit
Kilmainham Gaol, branches of the National Museum of Ireland, Guinness Storehouse, Christ Church Cathedral, and Incognito Escape Room.
What is the rainiest month in Ireland?
The rainiest month in Ireland is January when the weather is quite unpredictable and it can be windy and cold. The month of December is also one of the rainiest months in Ireland and has similar unpredictable weather conditions.
---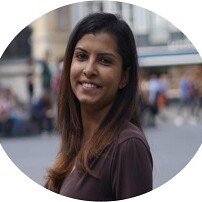 Award-winning Analyst, multi-nominated digital content creator and photographer Lavina Dsouza's words capture stories about culture and tradition mainly through its food and people. She has written and contributed to publications such as The Washington Post, Lonely Planet and Matador Network, to name a few. She is the editor of UntraditionalHumans.com, a non-profit created to share inspiring stories from women of colour who break free from traditions and choose happiness.
She's also a speaker passionate about DEI and champions solo travel. She has collaborated with numerous renowned brands such as Intrepid Travel, TripAdvisor, Travel and Leisure and Adobe, to name a few.
She can be found on Twitter and Instagram.
---
---
---
Some of the links on this post are affiliate links. These do not cost you extra to use, but will help provide Continent Hop with a small commission if/when you purchase through them, to recover some of the costs of running this website and providing free content to help you plan your travel. I appreciate your support!
---