Is Swiss Travel Pass worth it? All info about the Swiss travel pass, where to purchase it, if it is useful for your Switzerland trip, and how to make the most of it. This article will help you decide if you actually need it!
Planning a Swiss getaway can feel overwhelming – because no matter how hard you try, there's just too many places you need to visit in Switzerland!
But in the heart of all that planning there's one question you need to ask – should I get the Swiss travel pass and is Swiss travel pass worth it?
As someone who has experienced and tried it personally here's a Swiss travel pass review, explaining what this pass is all about, is Swiss pass worth it and answering some frequently asked questions about why is Swiss travel pass worth it.
---
Top recos for your Swiss holiday by using the Swiss travel pass!
Recommended places to stay in Switzerland
Recommended tours for Switzerland itinerary
---
---
Why is Swiss travel pass worth it – how does Swiss travel pass work
---
Is Swiss travel pass worth it?
Yes! Here are some reasons why is Swiss travel pass worth it and why I think it is a valuable addition to your Swiss adventure:
Ease of Use
With the Swiss Travel Pass, you eliminate the hassle of purchasing individual tickets for each leg of your journey.
There's no need to navigate ticket machines or worry about fare zones – you simply board the train, bus, or boat and show your pass – a major reason why is the Swiss pass worth it.
Extensive Network and Scenic Routes
The Swiss Travel Pass is best train pass for Switzerland as it covers a broad transportation network that includes not just trains, but also buses and boats, offering expansive coverage across the country.
Some of Switzerland's most breath-taking train routes, such as the Glacier Express and the Bernina Express, are included in the pass, allowing you to experience these world-renowned journeys without extra tickets, a major reason why is the Swiss rail pass worth it.
Peace of Mind
Knowing that most of your transportation is paid for in advance can reduce travel anxiety and budgeting woes. This allows you to relax and enjoy your travels, a major reason why is Swiss rail pass worth it.
Environmental Footprint
Train travel is one of the more eco-friendly ways to get around. By using the Swiss Travel Pass, you're also making a greener choice – a big reason why is Swiss pass worth it
---
---
What is the Swiss Travel Pass – is the Swiss Pass worth it?
Think of the Swiss Travel Pass as your all-you-can-travel buffet across the Swiss transport network. You get this one pass, and voilà, you can hop onto any train, bus, or boat across the country without buying separate tickets.
It is the best rail pass for Switzerland especially if you're planning to move around a lot and soak in as much of Switzerland as possible.
Types of Swiss Travel Pass
You've got two main choices here:
Consecutive Days Pass: This one's for the go-getters who have a packed schedule. You pick a set number of days (like a 3 day Swiss rail pass, or for 4, 8, or 15 days) and during this time, you can travel as much as you want.
Flex Pass: If you're more of a take-it-easy traveller, the Flex Pass lets you choose travel days that you can use over a month. This means you could travel every other day, or just whenever the mood strikes, as long as it's within that month. You can find more info here.
---
What is included in the Swiss Travel Pass
The Swiss Travel Pass covers a comprehensive network of routes across the Swiss Travel System, a big reason why is the Swiss Pass worth it. These include:
Trains: Unlimited travel on the Swiss Federal Railways (SBB/CFF/FFS) network, including most panoramic routes like the Glacier Express, Bernina Express, GoldenPass Line, and Gotthard Panorama Express.
Buses: Extensive travel on the PostAuto (PostBus) network, which serves many alpine routes and rural areas not accessed by trains. In over 90 urban areas, including major cities like Zurich, Geneva, and Basel, you can use local buses at no additional cost.
Boats: The pass is valid on most boats that operate on Swiss lakes, such as Lake Lucerne, Lake Zurich, Lake Geneva, and others. These services allow you to enjoy leisurely cruises with panoramic views. It also includes the river buses in cities like Zurich, which operate on the Limmat River.
Public Transportation: In cities that have a tram or bus network, the Swiss Travel Pass allows you to use these services freely. Urban S-Bahn services are also included, making it easy to get around metropolitan areas.
Mountain Excursions: Some mountain routes like Mt. Rigi, and Stanserhorn Cable Car are entirely free with the Swiss Travel Pass. For higher-altitude destinations like Jungfraujoch, the pass typically offers a discount on the cogwheel train starting from Eigergletscher. Other mountains like Pilatus, Titlis, and Gornergrat also offer discounted rates for pass holders.
---
---
Is Swiss travel pass worth it – Yes, for unlimited travel
The freedom to travel on a whim without financial penalty encourages spontaneity. Fancy a day trip to a quaint village or a lakeside town? Go for it.
The pass makes it easy to change plans on the fly without incurring extra costs, which is a big reason why is the Swiss pass worth it.
For whom is Swiss pass worth it?
Answering for whom is Swiss pass worth it, depends on their travel plans. The Swiss Travel Pass is ideal for you if you want to cover a lot of ground.
It's perfect if you plan to hop between Swiss cities, enjoy multiple scenic train rides, or visit various museums since it covers all this and more.
With the pass, you can jump on trains, buses, and boats without buying separate tickets, making travel hassle-free.
It's also great for families – kids under 16 ride free with a parent. But, if you're staying put in one place or won't use public transport much, the pass may not be cost-effective.
When is the Swiss pass worth it?
If you are thinking about which season is Swiss pass worth it – Let me tell you that the Swiss Travel Pass shines during summer and winter.
In summer (June-August), you can maximize the long days with unlimited travel across scenic routes, perfect for those alpine hikes and lake cruises.
Winter (December-February) transforms it into a gateway to snowy peaks and ski resorts, all without the worry of driving on icy roads.
Shoulder seasons in Switzerland might see some mountain routes closed, but city travels and museum visits are still a go.
If your trip aligns with these active times and you plan to traverse the country, the pass can be a golden ticket to Swiss exploration, otherwise, its benefits may be underutilised.
---
How to use Swiss travel pass?
Using the Swiss Travel Pass is a breeze, and it makes travelling around Switzerland incredibly straightforward. Here's the step-by-step on how to use Swiss pass:
Buy Your Pass: You can purchase the Swiss Travel Pass online before you travel or at most train stations across Switzerland. Just choose whether you want consecutive days or the Flex pass based on your travel plans.
Activate It: If you buy it online, you'll get a print-at-home ticket that you should print out and bring with you. If you purchase it in Switzerland, you'll need to have it activated at the train station by showing your passport.
Boarding Transport: Whenever you board a train, bus, or boat, just show your pass to the conductor or ticket checker if they come around. For some regional and city transport systems, you might need to show it at a control gate or to a ticket agent.
No Need for Reservations: In most cases, with the Swiss Travel Pass, you don't need to make seat reservations — you can just hop on, making buying a Swiss pass worth it.
But keep in mind, for some special scenic trains like the Glacier Express, reservations are recommended or required, and there might be an extra fee.
---
Why is Swiss travel pass worth it – Potential savings
If you're travelling through Switzerland extensively, the cost of point-to-point tickets can add up quickly.
The pass is the best rail pass for Switzerland as it can be a money-saver, especially if you're using it for long-distance and intercity travel.
---
How much is a Swiss travel pass?
The Swiss Travel Pass has two types – First and Second Class.
The differences between these two are – that the first-class Swiss Travel pass, although priced more, has trains that have bigger seats, more comfortable, and are less crowded.
It is the same case with boats, first-class travel pass holders get space on the upper deck which is less crowded and more comfortable.
Here is the price list for the Consecutive day Swiss Travel Pass
| | | |
| --- | --- | --- |
| | 2ND CLASS | 1ST CLASS |
| 3 days | CHF 232 | CHF 369 |
| 4 days | CHF 281 | CHF 447 |
| 6 days | CHF 359 | CHF 570 |
| 8 days | CHF 389 | CHF 617 |
| 15 days | CHF 429 | CHF 675 |
This list is valid till 31st December, 2023. Please check this website for the updated prices
For children under 16 travelling with a parent or guardian, the Swiss Family Card may be provided free of charge, allowing the children to travel for free.
People under 25 can get a Swiss Travel Pass Youth at a 30% discount.
---
Additional benefits of the Swiss Travel Pass
---
Free Museum Entry
The Swiss Travel Pass throws open the doors to over 500 museums across Switzerland, which is a massive win if you're into culture and history.
Think about it: no buying tickets every time you want to check out a museum.
You just show your pass at the entrance, and you're in. From the big hitters like the Swiss National Museum to hidden gems off the beaten path, they're all on the house with this pass.
If you're someone who can happily spend hours wandering through exhibits, this feature is a serious money-saver.
Museum entries can cost quite a bit, often around CHF 10-20 each. It adds up quickly, especially if you're traveling with family.
With the pass, you can pop into museums as you please without worrying about the cost—it's all covered. This isn't just convenient; it encourages you to discover more, learn more, and get the most out of your Swiss adventure.
Discounts on Mountain Excursions
If you are still wondering whether is it worth buying Swiss travel pass, the discounts you'll get on the Swiss travel pass mountain excursions will totally convince you.
Some mountain trips such as Rigi and Stanserhorn are fully covered by the Swiss Travel Pass, which means you don't have to pay anything extra to enjoy them.
You can simply show your pass at the ticket counter or the boarding area, and you're all set to ascend into the alpine scenery.
For many of the higher mountain excursions, the Swiss Travel Pass offers a Swiss travel pass discount, usually around 25% to 50% off the regular ticket price.
It's important to check the current discounts for the specific mountain excursions you plan to do, as these can change.
---
---
Here's a few frequent question – Does Swiss travel pass include Bernina Express?
Certainly! The Swiss Travel Pass does cover the iconic Bernina Express, but here's the deal: while your pass gets you on the train without having to buy a separate ticket for the journey, you still need to book a seat reservation.
That's an extra cost and it's non-negotiable since the Bernina Express is all about the experience — those panoramic windows aren't going to enjoy themselves!
The reservation fee is not too steep, especially when you consider the price of the full ticket, but don't forget to factor this into your budget.
Make sure to reserve your spot ahead of time, as this scenic adventure through the Alps is super popular. So with your Swiss Travel Pass in hand (and your seat secured), you're ready to soak up some of the most jaw-dropping landscapes Switzerland has to offer.
Does Swiss pass cover Glacier Express?
Yes, the Swiss Travel Pass covers the Glacier Express, which is often dubbed as the slowest express train in the world for its panoramic journey through the Swiss Alps.
If you're holding a Swiss Travel Pass, you won't have to pay for the basic train ticket itself.
However, it's crucial to remember that while the Glacier Express Swiss travel pass covers the train ride, a reservation is mandatory for all passengers on the Glacier Express, and this reservation comes with an additional fee.
This reservation cost is not covered by the Swiss Travel Pass and must be paid separately to secure your seat.
It's always recommended to make your seat reservation well in advance, especially during the peak tourist seasons, as the Glacier Express is quite a popular experience among travellers seeking the unparalleled vistas of the Swiss countryside.
Swiss Travel Pass – Jungfraujoch
The Swiss Travel Pass offers you a fantastic advantage when you're heading up to Jungfraujoch, also known as the "Top of Europe," one of Switzerland's most famous high-altitude destinations.
Your Swiss Travel Pass doesn't fully cover the journey to Jungfraujoch. It does, however, provide you with a discount for the trip.
This discount extends from Interlaken Ost or another starting point part-way up the mountain, generally up to Eigergletscher.
For the last section from Eigergletscher to Jungfraujoch, your Swiss Travel Pass entitles you to a reduced fare, which typically is around 25% off the regular ticket price.
Prices and discounts can change, so it's always best to check the current conditions before you make your plans.
While reservations are not always mandatory, they are highly recommended, especially during peak tourist seasons, to ensure you get a seat on the train for your desired travel time.
---
---
An example Swiss travel pass 4 days itinerary
Still confused whether – is Swiss travel pass worth it? Here's a 4-day itinerary for Switzerland, where you can use your Swiss Pass to the fullest.
For more train itineraries, here's a 2 days in Switzerland article with about 10 different ones!
---
Day 1: Zurich to Lucerne
In Zurich, simply show your Swiss Travel Pass at the train station and catch a train to Lucerne. No need for tickets or reservations.
Explore the Old Town, book this guided walking tour and visit the Chapel Bridge and the Lion Monument. Enjoy a boat ride on Lake Lucerne (included in the pass). You can find the top things to do in Lucerne here.
Relax by the lakefront and stay overnight at Hotel Schweizerhof Luzern.
Day 2: Lucerne to Interlaken Region
Day 3: GoldenPass Line to Montreux
Take the GoldenPass panoramic train to Montreux (included in the pass).
Explore the Chillon Castle (free entry with the pass) and stroll along the Montreux Riviera.
Enjoy the lakeside and stay overnight in Montreux at the Fairmont Le Montreux Palace.
Day 4: Montreux to Zermatt
Train to Zermatt (covered by the pass).
Visit the Matterhorn Glacier Paradise or Gornergrat (discount with the pass).
Explore Zermatt and stay at The Omnia.
---
In conclusion to this Swiss Pass review, the answer to the question – for who is Swiss Pass worth it, boils down to your travel plans in Switzerland.
If your itinerary is packed with journeys across the country, a desire to soak in the scenic railways, and a penchant for hopping between cities and mountains, the pass is a great companion.
It offers not just ease and convenience but can also be a cost-effective way to see the best of Switzerland without the worry of navigating fares and tickets.
However, for those with a more leisurely pace or focused area of travel, the benefits may not outweigh the cost. In my experience, the Swiss Travel Pass shins for the adventurous and the curious, for the go-getters who don't want to miss a thing.
It's the ultimate freedom ticket for your Swiss escapades, bundling transport, culture, and stunning excursions into one neat package. If that sounds like your kind of trip, then yes, the Swiss Travel Pass is absolutely worth it.
---
FAQs- is Swiss travel pass worth it
Is there a Swiss rail pass for seniors?
There is no specific Swiss Rail Pass exclusively for seniors. The standard Swiss Travel Pass offers the same benefits and prices to adults of all ages.
Is first class Swiss travel pass worth it ?
Whether a First Class Swiss Travel Pass is worth it depends on your preferences for comfort and space. First Class offers larger seats, quieter carriages, and often better views.
If you plan to travel extensively and value a more luxurious experience, it can be worth the extra cost. However, for budget-conscious travellers or those who don't mind the standard comfort levels of Second Class, the additional expense may not be necessary.
---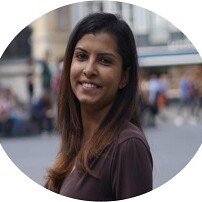 Award-winning Analyst, multi-nominated digital content creator and photographer Lavina Dsouza's words capture stories about culture and tradition mainly through its food and people. She has written and contributed to publications such as The Washington Post, Lonely Planet and Matador Network, to name a few. She is the editor of UntraditionalHumans.com, a non-profit created to share inspiring stories from women of colour who break free from traditions and choose happiness.
She's also a speaker passionate about DEI and champions solo travel. She has collaborated with numerous renowned brands such as Intrepid Travel, TripAdvisor, Travel and Leisure and Adobe, to name a few.
She can be found on Twitter and Instagram.
---
---
EXPLORE MORE OF SWITZERLAND
---
Some of the links on this post are affiliate links. These do not cost you extra to use, but will help provide Continent Hop with a small commission if/when you purchase through them, to recover some of the costs of running this website and providing free content to help you plan your travel. I appreciate your support!
---