Winterfell in season 1 of Game of Thrones was filmed near Castleward which made the tiny but pretty village of Strangford quite popular. Here's things to do Strangford in County Down if you have more time on your hands!
Strangford is that tiny village where you will find the charming beauty of Ireland safely tucked away at the mouth of Strangford Lough. It may have a population that hardly reaches 500, but that makes it one of the lesser-known places in Ireland.
Even though Strangford was known for its historic structures, it was not a popular destination up until a few years ago. And what made this unexplored village suddenly come on the tourist radar?
The medieval Castle Ward was used as one of the Game of Thrones locations in Ireland.
But that is not all. Do you want to take a boat across the lough? Or perhaps trek around with boots, sun, and cap? Learn archery? Strangford has it all!
So here is a guide with all the interesting things to do in Strangford.
---
Visit Castle Ward
A building of two halves, the 18th century Castle ward is the ultimate proof of a marriage compromise. Lord Bernard Ward wanted a neoclassical mansion as his living quarters. But his wife Lady Anne wanted a Gothic architecture building. The solution? They built both.
The building is now run by the National Trust and is considered the most eccentric building in the UK. From the outside, it looks like a normal Palladian-style Georgian building with round windows and grand columns. But a stroll to the back of the castle reveals Gothic pointed arches, spires, and battlements.
The interiors narrate a similar story. Lord Bernard's half consists of wood panelling and columns and Lady Anne's has a Gothic boudoir.
But Castle Ward has much more than its unique architecture. The 820-acre ground consists of a corn mill, sawmill, farm buildings, and a Victorian laundry – all things required to keep the Ward family in luxury.
And of course, it is an added benefit that the grounds were used for filming some famous scenes in Game of Thrones.
---
DETAILS
Castle Ward
Address: Castle Ward, Strangford, Downpatrick BT30 7BA, United Kingdom
Timings: 10 AM – 5 PM everyday
Price: £10 for adults and £5 for children, however the Game of Thrones tours are priced differently and are limited
---
Enter the world of Game of Thrones
Castle Ward was used extensively for filming George R.R. Martin's Game of Thrones novels. And guess what, a replica of the famous Winterfell Castle archery scene has been recreated.
Dress up as your favourite characters from the show and tour the movie set. Furthermore, stand exactly at the spot Robb, Bran Stark, and John Snow took and fire live arrows enjoying the thrill of the show in real life.
Whispering Wood was fascinating in the series. And Castle Ward is the place to actually see it.
Do you want to see the grounds where Brienne confronted the Stark men? Then this castle is the place for you.
---
Foraging experience at Castle Ward
From woodland to shore, the Castle Ward estate has a huge selection of edible food. And, thus, there is also a foraging experience.
During the tour, a guide explains how to identify edible trees, fruit, plants and fungi and ways to use them in cooking. Walk through forest paths and the coastline, as visitors discover delicious natural snacks.
The event concludes with a delicious feast that the guide prepares using the ingredients found on the walk and additional ones from the guide's personal store.
All-in-all it is a great learning experience on ways to live a more sustainable and eco-friendly life.
Walk or cycle on the trail at Castle Ward
Castle Ward has 32km trails that can be explored on foot, bike, or horseback. Immerse in beauty spots like Temple Water, a tranquil beach hidden on the trail, or a man-made canal. Dogs lead the train each providing a unique view of the surrounding landscape.
You will find the historic Stable yard that houses a second-hand bookshop, tea room, and retail shop along the trail.
---
Visit historic Audley's Castle
Audley's Castle dates back to the 15th century and is actually a three-story Tower house. Even though this stone tower is amongst the many similar kinds of structures in Ireland, you will find it an interesting place to visit in Strangford.
The castle and the surrounding fields were used twice during the filming of Game of Thrones in Strangford, Ireland. Do you remember seeing a vast field when King Robert Baratheon first arrived at the Winterfell? Or the field in the 2nd season where Robb's Camp was set up?
Audley's castle and its surrounding area are where these Game of Thrones scenes were shot. And of course, you again see it when Alton Lannister is held captive with Jaime.
So, when it comes to things to do in Strangford, visiting Audley's Castle ranks on top of the list for all GOT lovers.
---
DETAILS
Address: Audley's Castle, Audleys town Rd, Portloughan, Downpatrick BT30 7LP, United Kingdom
Timings: 10 am to 4 pm all week
Price: £19 for adults and £11.40 for children
---
Places to stay near Strangford
If you are planning to spend a night around here, then I have got some great places to stay in Strangford. Even though it is a small village, you will find decent hotels and apartments to choose from.
Cottage at the Alms – This holiday home is only 2.7 kilometres from Audley's Castle and is perfect for those who are here for hiking or cycling. A pet-friendly property, this home also comes with private parking and BBQ facilities. Book here
The Courtyard Apartment -This 3-bedroom apartment is perfect when traveling with a group or looking for spacious accommodation when visiting Strangford. It is a fully-equipped apartment with private parking and a garden. Book here
You can check more places to stay in Strangford before finalizing your accommodation.
---
Places to eat in Strangford
Even though small, Strangford has a good selection of restaurants. It can be exhausting to walk around searching for different Game of Thrones filming locations especially if its a property as huge as Castleward.
So, here's places to eat in Strangford where you will be welcomed by warm people and mouth-watering cuisine.
Lobster Pot serves the best seafood using fresh local produce. Situated at the centre of Strangford, this family-run restaurant serves the best Kilkeel lobster, steak, and beef. Do not forget to end your meal with homemade cheesecake or homemade pudding. Or if you are feeling a little tired, stop for a cup of their speciality coffee.
The Cuan – a 4-star hotel in Strangford – is known for its vegetarian and vegan options along with Gluten-free options too. This is also the place to grab a slice of Authentic Neapolitan pizza. If you enquire before, you might be able to be a part of different themed events, afternoon teas, gourmet evenings, and wine tastings.
Another place to eat in Strangford is The Artisan Cookhouse. This contemporary Bistro presents a combination of small plates, special dishes, and an extensive drinks menu. Even though smaller, The Artisan Cookhouse is loved by locals and travellers alike.
It is also lighter on your pocket if you are traveling on a budget.
You will also find places like The Little Wold and The Hole in the Wall in and around Strangford where you can go for a bite. If you are planning an elaborate lunch or dinner, it is advisable to book a table in advance. Even though Strangford doesn't see a flock of tourists, different Game of Thrones tours have started bringing more and more people here.
---
While it may not seem like a place you'd specifically visit and add to your itinerary , it sure makes for a great stop if you're visiting Winterfell aka Castle Ward and would like to wander in the vicinity.
The Irish countryside works like a charm and Strangford is a treat for tourists who like to go off the beaten path.
---
Things to do Strangford – FAQs
How many days do you need for Strangford?
You can cover most of the things to do and places to visit in Strangford in a day. The main attraction is Castle Ward, Audley's Castle, and Game of Thrones filming locations here. It will need half a day and you can spend the remaining time exploring the stunning landscapes around Strangford. If you are interested in a slow-paced tour, then stay a night in Strangford and dedicate 2 days to this lovely village.
Yes, Strangford is a small village in Northern Ireland and is completely safe to explore. Even though it was not a popular tourist destination up until a few years ago, you will find all the amenities around here. Follow the basic safety protocols, do not roam in unknown areas after dark, keep your belongings safe, and you will not face any problems while visiting Strangford.
What is the best time to visit Strangford?
The best time to visit Strangford is from June to August as it is the summer season here. The summer in Northern Ireland is mild where the weather is usually warm and dry. You can also consider visiting Strangford in September as the autumn season is also good for different outdoor activities here.
Is it worth visiting Strangford?
Yes, you will love how spectacular this hidden gem is! Strangford, even though small, is one of those off-the-beaten-track destinations where you can spend a day or two without worrying about all the hustle and bustle. And of course, it is also one of the Game of Thrones filming locations in Northern Ireland, making it even more interesting for GOT lovers.
---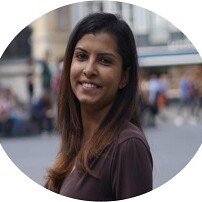 Award-winning Analyst, multi-nominated digital content creator and photographer Lavina Dsouza's words capture stories about culture and tradition mainly through its food and people. She has written and contributed to publications such as The Washington Post, Lonely Planet and Matador Network, to name a few. She is the editor of UntraditionalHumans.com, a non-profit created to share inspiring stories from women of colour who break free from traditions and choose happiness.
She's also a speaker passionate about DEI and champions solo travel. She has collaborated with numerous renowned brands such as Intrepid Travel, TripAdvisor, Travel and Leisure and Adobe, to name a few.
She can be found on Twitter and Instagram.
---
---
EXPLORE MORE OF NORTHERN IRELAND
---
Some of the links on this post are affiliate links. These do not cost you extra to use, but will help provide Continent Hop with a small commission if/when you purchase through them, to recover some of the costs of running this website and providing free content to help you plan your travel. I appreciate your support!
---