Hey there, fellow wanderers!  Let's chat about Toledo, Ohio – yep, the one in the Midwest.
But you may be wondering, is Toledo worth visiting? Well, let me tell you, Toledo might not be the fanciest spot, but it's got its charm and it's worth a visit.
First things first, this city mixes old stuff with new stuff. It's like stepping back in time, but still having today's cool stuff. And let's not forget the food – they've got tasty things to munch on, from classics to new trends.
So is Toledo worth visiting? Well, it depends on what you like. If you're into easygoing vibes with history and local flavour, give it a go. Stick with me to find out if Toledo, Ohio should be on your travel list!
---
Why is Toledo worth visiting?
---
Let me spill the beans on why is Toledo worth visiting and deserves a spot on your travel map. I'm not talking about flashy lights or big crowds – Toledo's got a different kind of charm.
First things first, if you're into history like me, Toledo's a goldmine. You'll wander around and bump into these old buildings and cool museums that take you back in time. The Toledo Museum of Art is a must-see, trust me – it's like an art party for your eyes.
Now, if you're a food lover like me, you're in luck. I'm talking about comfort food that gives you a warm hug and trendy cafes with food that's super Instagrammable.
Nature fans, you won't be bored. The Toledo Botanical Garden is a peaceful escape, and the Metroparks are like a playground for outdoor lovers. I had a blast strolling along the Maumee River – you can even go kayaking if you're up for it.
But what really shines is the friendly vibe. It's not about fancy stuff; it's about the people. The locals here are super welcoming and down-to-earth, making you feel like you're part of the crew.
Now, let's be honest – Toledo's not perfect. It's got its issues, and it's not as fast-paced as big cities. But that's part of the charm. It's a spot to slow down, explore without rushing, and just enjoy the everyday stuff.
---
So is Toledo worth visiting? Yes! If you're not looking for a typical travel destination.  If you're up for a trip that's less about ticking boxes and more about soaking up genuine experiences, Toledo, Ohio might be your jam.
---
---
Step back in time and explore Toledo's history
Is Toledo worth visiting for its historical sights?  Yes!
Toledo in USA, might not be on everyone's historical radar, but beneath its unassuming exterior lies a treasure trove of captivating historical sites. These places offer a unique glimpse into Toledo's unexpected contributions to history, from battles to innovations and cultural influences.
---
Fort Meigs
As a traveller with a penchant for history, my visit to Fort Meigs in Toledo, Ohio, was like stepping into a living time capsule. This National Historic Landmark preserves a pivotal chapter of American history: the War of 1812. I took this self-guided audio tour of the fort for a fully immersive experience.
Walking through the reconstructed fort, I couldn't help but marvel at the authenticity of the experience. The fort's walls, barracks, and strategic layout transported me to an era where soldiers strategized and battled to defend the territory.
---
DETAILS
Address: 29100 W River Rd, Perrysburg, OH 43551, United States
Timing: 9:30 PM – 5 PM ( Monday and Tuesday closed)
Price:  $10 for Adults and $5 for Students
Wolcott House Museum Complex
The Wolcott House Museum Complex, constructed in 1836, provides insight into pioneer life through its preserved period furnishings and intricate architecture. Surrounding exhibits and interpretive displays enrich the experience, while educational programs and guided tours engage visitors of all ages.
---
DETAILS
Address: 1031 River Rd, Maumee, OH 43537, United States
Timing: Saturdays  12:30–3 pm
Price: $5.00 for adults, $4.00 for seniors, and $2.50 for children
---
Wander Historic Old West End
Step into history with a stroll through the Historic Old West End in Toledo. This charming neighbourhood is a treasure trove of well-preserved Victorian and Edwardian architecture.
The houses here are like living pieces of art, each telling a story of the past. Elaborate details, ornate woodwork, and classic charm are everywhere you look. It's a captivating experience to see these architectural gems up close and personal.
---
Discover Toledo's Museums
Embarking on a journey to Toledo, Ohio, means uncovering a wealth of museums that cater to a variety of interests making them one of the reasons why is Toledo worth visiting.
---
Toledo Museum of Art
A must-visit in Toledo is the Toledo Museum of Art, where creativity knows no bounds. This cultural gem houses an awe-inspiring collection that spans centuries and genres. As you step inside, you're greeted by a world of masterpieces, from classical wonders to contemporary marvels. The museum's iconic Glass Pavilion is a sight to behold, showcasing stunning glass art that shimmers with brilliance.
Explore the Toledo Zoo & Aquarium, where you can get up close with animals from around the world and dive into the underwater wonders at the aquarium.
---
DETAILS
Address: 2445 Monroe St, Toledo, OH 43620, United States
Timing: 11 AM – 5 PM ( Monday and Tuesday closed)
Price: Free
---
National Museum of the Great Lakes
The National Museum of the Great Lakes in Toledo is a window into the captivating history of the Great Lakes region. This museum brings to life the stories of maritime exploration, trade, and the vital role the lakes played in shaping the area.
Step into a world where shipwrecks, lighthouses, and historic vessels come to life through exhibits and artefacts. You can even get up close to the Col. James M. Schoonmaker, a real ship that once sailed these waters. The museum doesn't just tell you about history – it immerses you in it.
---
---
Toledo Firefighters Museum
Exploring Toledo, I stumbled upon the Toledo Firefighters Museum, a hidden gem dedicated to the heroes who have protected the city for generations. The exhibits showcased antique fire engines, equipment, and uniforms that have evolved over the years. It was fascinating to see how technology and techniques have advanced to combat fires more effectively.
One of the standout displays was a tribute to the brave firefighters who had served Toledo throughout its history. Their stories, complete with photos and artefacts, painted a vivid picture of their courage and dedication.
 If you're in Toledo, make sure to pay your respects and learn about the incredible legacy of these everyday heroes.
---
Address:  918 W Sylvania Ave, Toledo, OH 43612, United States
Timing: Saturdays 12 PM – 4 PM
Price: Free
---
Get Outdoors at Toledo Metroparks
Toledo's Metroparks are a hidden gem for outdoor enthusiasts and nature lovers alike and one of the many reasons why is Toledo worth visiting. These green spaces, scattered throughout the city and its surroundings, provide a diverse range of outdoor experiences that cater to everyone.
With over 150 miles of trails, the Metroparks offer an extensive network of paths that wind through various landscapes.
The parks are a paradise for birdwatchers, offering numerous habitats that attract a wide variety of avian species. These natural retreats provide a perfect setting for picnics, yoga sessions, or simply unwinding amidst the tranquillity of the outdoors.
---
Enjoy Maumee Bay State Park
If you're still confused about why is Toledo worth visiting, allow me to tell you about the Maumee Bay State Park which is situated along the shores of Lake Erie near Toledo.
With sandy beaches, calm waves, and hiking trails through woodlands and wetlands, it's perfect for relaxation and outdoor exploration. Kayaking, paddleboarding, and fishing on the lake add to the fun. I tried my hand at kayaking and it was so much fun!
The golf course offers lake views, and the park's year-round activities include swimming, skiing, and snowshoeing.
---
Address:  1400 State Park Rd, Oregon, OH 43616, United States
Timing: Saturdays 12 PM – 4 PM
Price: Free
---
Experience Toledo Farmers' Market
As I was exploring Toledo  I couldn't resist checking out the Toledo Farmers' Market. Located in the heart of the city, this vibrant market is a window into the local flavours and community spirit.
Wandering through the market, I indulged in a variety of treats – from ripe fruits and veggies to homemade jams and baked goods. The market vendors were friendly and eager to share stories about their products, making the experience even more engaging.
What caught my eye was the diversity of offerings. It wasn't just about food; there was handcrafted jewellery, unique artwork, and even live music that added a festive touch to the scene. The blend of colours, scents, and sounds created an immersive experience that encapsulated the local culture.
---
DETAILS
Address:  525 Market St, Toledo, OH 43604, United States
Timing: Saturdays, (8:00 am – 2:00pm,  May – November)
(9:00 am – 1:00pm, December – April)
Price: Free
---
Savour Local Cuisine
While exploring Toledo, Ohio, I couldn't resist diving into the local cuisine that truly captures the city's flavours.
The journey began with a taste of the city's famous Hungarian hot dogs, a local favourite that combines savoury sausages with a kick of spice.
The blend of flavours was a true representation of Toledo's diverse influences. Exploring further, I indulged in some mouthwatering Lebanese cuisine. The aromatic spices and rich flavours of dishes like shawarma and falafel left a lasting impression.
And of course, I couldn't miss out on the city's iconic seafood offerings at the Real Seafood Co. From Lake Erie perch to freshly caught walleye, the seafood was not only delicious but also a tribute to Toledo's connection to the water. To top it all off, the city's famous Hungarian cake provided the perfect ending.
---
Where to stay in Toledo, Ohio
Midrange: Courtyard by Marriott Toledo West
This luxury property situated 7.3 kilometres from the Toledo Museum of Art, offers accommodation with free breakfast and free bikes. The property also has a free pool and a bar.
Budget: Holiday Inn Express & Suites
With spacious rooms, complimentary breakfast, an indoor pool, and a fitness centre, Holiday Inn Express & Suites ensure a pleasant experience.
---
When is Toledo worth visiting?
Toledo is a city that's worth exploring year-round, with each season offering its unique appeal. Spring is a delightful time to visit as the city comes to life with blooming flowers and outdoor events. The Toledo Botanical Garden showcases stunning gardens, while Maumee Bay State Park provides a serene escape by the lake.
Summer is a popular season for outdoor enthusiasts. The shores of Lake Erie at Maumee Bay State Park become a hub for sunbathing and water activities. The city's parks host concerts and festivals, creating a vibrant atmosphere. Families can enjoy the Toledo Zoo and other family-friendly attractions.
Fall brings a burst of colour to Toledo's landscapes, making it an excellent time for scenic drives and nature walks. The cooler weather is perfect for exploring historic sites, museums, and art galleries. Fall festivals and seasonal culinary treats add to the city's allure.
Even in winter, Toledo has its charm. The Toledo Museum of Art and Imagination Station provide indoor activities to beat the cold. If you're a winter sports enthusiast, Maumee Bay State Park offers opportunities for cross-country skiing and snowshoeing.
---
---
How to reach Toledo
Let's break down how you can reach this charming city:
By Car
Toledo is well-connected by highways, making it easily accessible by car. The major highways serving Toledo are I-75 (connecting from the south and north) and I-80/90, also known as the Ohio Turnpike (connecting from the east and west).
If you're driving from nearby cities like Detroit, Michigan, or Cleveland, Ohio, the highways will lead you straight to Toledo. The city's central location in the Midwest makes road travel a convenient option.
If you're looking to buy a car outright, then one option is to try to salvage cars in Ohio!
By Air
The nearest airport to Toledo is the Toledo Express Airport (TOL), which is situated about 15 miles west of downtown Toledo. While it's not a major hub, it does offer flights to a few destinations.
If you're coming from farther away or looking for more flight options, Detroit Metropolitan Airport (DTW) is a major international airport located about 45 minutes north of Toledo. After landing at either airport, you can rent a car or use other transportation options to reach Toledo.
By Bus or Train
Greyhound and Amtrak provide bus and train services to Toledo. The Greyhound bus station is located downtown, while Amtrak's Lake Shore Limited and Capitol Limited routes stop at the Martin Luther King, Jr. Plaza station. These options can be convenient if you prefer not to drive or if you're connecting from other cities.
---
Toledo's rich history, natural beauty, and warm hospitality come together to create a destination that's truly worth visiting. If you were confused about why is Toledo worth visiting, I hope this blog convinced you enough to visit Toledo.
---
FAQS – Is Toledo worth visiting?
Is Toledo a walkable city?
Toledo offers a mix of walkable areas and convenient transportation options. While the downtown area and some neighbourhoods are pedestrian-friendly with sidewalks and attractions within walking distance, the city's size may require additional transportation for longer distances.
How many days in Toledo is enough?
Spending 2 to 3 days in Toledo is generally sufficient to explore its key attractions and immerse yourself in its cultural and historical offerings. This timeframe allows you to visit iconic sites like the Toledo Museum of Art, Fort Meigs, the Toledo Zoo, and experience the city's local cuisine. You'll also have time to stroll through neighbourhoods like the Historic Old West End and enjoy outdoor activities in the Metroparks.
---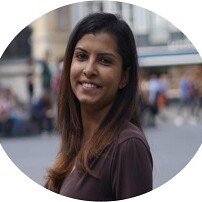 Award-winning Analyst, multi-nominated digital content creator and photographer Lavina Dsouza's words capture stories about culture and tradition mainly through its food and people. She has written and contributed to publications such as The Washington Post, Lonely Planet and Matador Network, to name a few. She is the editor of UntraditionalHumans.com, a non-profit created to share inspiring stories from women of colour who break free from traditions and choose happiness.
She's also a speaker passionate about DEI and champions solo travel. She has collaborated with numerous renowned brands such as Intrepid Travel, TripAdvisor, Travel and Leisure and Adobe, to name a few.
She can be found on Twitter and Instagram.
---
---
EXPLORE MORE OF NORTH AMERICA
---
Some of the links on this post are affiliate links. These do not cost you extra to use, but will help provide Continent Hop with a small commission if/when you purchase through them, to recover some of the costs of running this website and providing free content to help you plan your travel. I appreciate your support!
---