Italy is such a heartwarming destination. So irrespective of whether you've been or not, these inspiring quotes on Italy should help you dream and plan that next getaway! There's numerous sections with quotes for Italy, quotes about Italy, Italian quotes, Italian quotes about life, Italian quotes about life and more!
It's difficult to say Ciao to this breathtakingly beautiful country. Italy draws hundreds of returning tourists every year because of the warm vibes this place exudes.
Other than the popular tourist attractions of Rome, Venice, Milan and Amalfi, there is a lot more to explore in Italy. Island hopping, enjoying the vineyards and natural beauty in Valle Di Cembra or agritourism in Siena are some of the offbeat things to do here.
If you haven't been to Italy, these quotes on Italy will help you learn so much about the country, Italian cities, and their culture. I hope they help motivate you to plan your next holiday to Italy or bring back fond memories if you've been fortunate to visit Italy.
Irrespective of how you use these top Italy quotes, be it for Instagram, wallpapers, or just to take you down memory lane, these quotes about Italy should hopefully cover all you're looking for and help you plan the best itinerary for Italy, if you're looking to visit!
Quotes for Italy : 150 Top Italy quotes for inspiration!
---
Here's the list of Italy quotes that I have collated. They are different categories and sections so that it's easier for you to find what you're looking for, be it for printing purposes or just to read through.
I've also added in imagery in case you'd like to print it for your place or just save it on your Pinterest board for future reference.
Save this page or bookmark it for later if Italy is on your mind!
These quotes about Italy are from Italians themselves, famous authors and personalities, Italian politicians, and philosophers.
I hope they help you reminisce about good times in Italy and think about Italy and life in general!
"There is something majestic in the bad taste of Italy."

– E.M.Forster

"For sure, in Italy, the sun always shines."

– Aleksandar Mitrovic

"Italy offers one the most priceless of one's possessions – One's own soul."

 – Barbara Grizzuti Harrison

"Italy, and the spring and first love all together should suffice to make the gloomiest person happy."

– Bertrand Russell

"Italy is a country where pleasure principle dominates."

– Sari Gilbert

"When life gives you twists and turns, chique yourself up in Italy!"

– Barbara Conelli

"The most stylish country in the world is Italy."

 – Nick Rhodes
---
"In America, one must be something, but in Italy, one can simply be."

– Pietros Maneos

 "Italy's siren call lures us more and more."

– Frances Mayes, A Year in the World: Journeys of a Passionate Traveller

"If you deconstruct Italy, you will, in the end, see a grapevine, a tomato and a small boy hammering a shard of marble."

– Pietros Maneos

"You know, people come to Italy for all sorts of reasons, but when they stay, it's for the same two things." "What?" "Love and gelato."

 – Jenna Evans Welch, Love & Gelato
---
"In America, one must be something, but in Italy, one can simply be."
— PIETROS MANEOS
---
"Italy was where the soul went to find calm and love, and I wanted to hold the best of it in the palm of my hand."

– Lisa Brennan-Jobs

"How beautiful is sunset, when the glow of Heaven descends upon a land like thee, Thou Paradise of exiles, Italy!"
– Percy Bysshe Shelley

"Italy is the last country where people savour the joy of living. It makes us believe it even when Italy herself has ceased to believe."

– Roger Peyrefitte

"I'm a pretty calm person. That came from living in Italy for a long time. Nothing works, nothing is on time. You have to learn to deal with it."

– Tom Ford

"I find other countries have this or this, but Italy is the only one that has it all for me. The culture, the cuisine, the people, the landscape, the history. Just everything to me comes together there."

– Frances Mayes
 "Italy and London are the only places where I don't feel to exist on sufferance."

– E.M. Forster

"Even now I miss Italy dearly, I dream about it every night."

– Eila Hiltunen

"Traveling is the ruin of all happiness! There's no looking at a building after seeing Italy."

– Fanny Burney

"Nothing except time is wasted in Italy."

– Thomas Bailey Aldrich

"The Creator made Italy by designs from Michelangelo."

– Mark Twain

"We are all pilgrims who seek Italy."

– Johann Wolfgang von Goethe

"Open my heart and you will see, engraved inside of it, 'Italy'."

– Robert Browning
---
"One doesn't come to Italy for niceness," was the retort; "one comes for life. Buon Giorno! Buon Giorno!"

– E.M. Forster, A room with a view

"One of the great joys of travelling through Italy is discovering firsthand that it is, indeed, a dream destination."

– Debra Levinson

 "It's easy to understand why the most beautiful poems about England in the spring were written by poets living in Italy at the time."

– Philip Dunne

"No matter where I've been overseas, the greatest joy was moving into Italy. Italy has changed me, for the better."

– Efrat Cybulkiewicz

"If I spoke Italian, I'd be in Italy in a minute. I love food, I love the way people live there. I mean, it really is my idea of paradise."

– Bonnie Bedelia
"In Italy, they take the cheap cloth and make it look expensive, but I take an expensive cloth and make it look cheap. They just don't understand."

– Vivienne Westwood

"Clea and I were touring one of the cathedrals in Italy, and in front of the whole tour, I go 'That's so cute! Look, they have birdbaths in the church!"

– Hilary Duff

"Americans who visit Tuscany or Umbria love the landscape: the silvery olive groves, the fields of sunflowers, the vineyards, the stone houses and barns."

– Anthony Lewis

"I'm definitely looking forward to the day when I stop working – if I ever stop working. I like the idea of keeling over in my tomato veins in Sardinia or Northern Italy."

– Anthony Bourdain
---
"Italian culture is so deeply soaked in an appreciation of the good things in life."

– Mariska Hargitay

"The trouble with eating Italian food is that five or six days later you're hungry again."

 – George Miller

 "The Italians have long known what makes a livable town or city."

– Norman Foster

"Italians know that what matters is style, not fashion. Italian style does not have social or age boundaries."

– Stefano Gabbana

 "I love places that have an incredible history. I love the Italian way of life. I love the food. I love the people. I love the attitudes of Italians."

– Elton John

"Italian style is a natural attitude. It is about a life of good taste. It doesn't have to be expensive. Simple but with good taste. Luxury is possible to buy. Good taste is not."

– Diego Della Valle

 "The pride taken by the Italians in their gifted women is among the most important facts in the history of their Renaissance."

– Walter Shaw Sparrow
---
"I love places that have an incredible history. I love the Italian way of life. I love the food. I love the people. I love the attitudes of Italians."
— ELTON JOHN
---
"It's in the nature of Italians to live life with a positive tone and to celebrate the invitations that come along in life. Italian food is so conducive to all of that."

– Lidia Bastianich

 "I like playing Italian teams. To me, they are the fairest sportsmen of them all. I don't agree with the Italy stereotypes – I trust in what I have experienced and witnessed."

– Thomas Muller

"The commonplace about Italian cooking is that it's very simple; in practice, the simplicity needs to be learned, and the best way to learn it is to go to Italy and see it firsthand."

– Bill Buford

And don't, let me beg you, go with that awful tourist idea that Italy's only a museum of antiquities and art. Love and understand the Italians, for the people are more marvelous than the land."

– E. M. Forster

"I love the simplicity, the ingredients, the culture, the history and the seasonality of Italian cuisine. In Italy, people do not travel. They cook the way grandma did, using fresh ingredients and what is available in season."

– Anne Burrell

 "I'm very proud of being Italian-American, but people don't realize that the mafia is just this aberration. The real community is built on the working man, the guy who's the cop, the fireman, the truck driver, the bus driver."

– Chazz Palminteri
 "Italian cuisine is the most famous and beloved cuisine in the world for a reason. Accessible, comforting, seemingly simple but endlessly delicious, it never disappoints, just as it seems to never change."

– Matt Goulding

"As they say in Italy, Italians were eating with a knife and fork when the French were still eating each other. The Medici family had to bring their Tuscan cooks up there so they could make something edible."

 – Mario Batali

"I spent five years in Italy, and the Italians have a slightly different lifestyle. Everything is a bit slower and more easygoing. You can feel that when you live there; you become a little more relaxed about typically 'German' things like accuracy and punctuality."

– Miroslav Klose

"Indeed, when I came to Italy, I expected to encounter a certain amount of resentment, but have received instead empathy from most Italians. In any reference to George Bush, people only nod to Berlusconi, saying", "We understand how it is – we have one, too."

–  Elizabeth Gilbert, Eat, Pray, Love

"Watching Italians eat (especially men, I have to say) is a form of tourism the books don't tell you about. They close their eyes, raise their eyebrows into accent marks, and make sounds of acute appreciation. It's fairly sexy. Of course I don't know how these men behave at home, if they help with the cooking or are vain and boorish and mistreat their wives. I realized Mediterranean cultures have their issues. Fine, don't burst my bubble. I didn't want to marry these guys, I just wanted to watch."

– Barbara Kingsolver
---
Italian quotes / Italy quotes
---
"You may have the universe if I may have Italy."

– Giuseppe Verdi

"Wasting time is something that people do or feel all over the world, not just in Italy."

– Paolo Sorrentino

"I was offered a free villa in Hollywood, but I said no thank you, I prefer to live in Italy."

– Ennio Morricone

 "In Italy, there's perhaps a little less space than in Spain, but there's certainly as much sunshine."

 – Carlo Rubbia

"All of my youth growing up in my Italian family was focused around the table. That's where I learned about love."

– Leo Buscaglia

'I don't like being called 'macho.' Macho basically means stupid and a real Italian man is not macho, he's smart. That's smart in both senses: elegant and clever.'

– Andrea Bocelli

"I come from an Italian family. One of the greatest and most profound expressions we would ever use in conversations or arguments was a slamming door. The slamming door was our punctuation mark."

– Mario Batali
---
"Italians have a little joke, that the world is so hard, a man must have two fathers to look after him. And that's why they have godfathers."

– Mario Puzo, The Godfather

"When a little more than a teenager, I was a piano-bar pianist in the land where I was born and raised, Tuscany."

– Andrea Bocelli

"Italy is a hot country. Wherever you feel heat, your excitement and passion come out. We're hot-blooded, and where there's passion there's love, but also anger, hunger, excitement."

– Gino D'Acampo

"There is something about giving everything to your profession. In Italian, an obsession is not necessarily negative. It's the art of putting all your energy into one thing; it's the art of transforming even what you eat for lunch into architecture."

– Renzo Piano
"Italy will never be a normal country. Because Italy is Italy. If we were a normal country, we wouldn't have Rome. We wouldn't have Florence. We wouldn't have the marvel that is Venice. There is in the DNA of the Italians a bit of madness, which in the overwhelming majority of cases is positive. It is genius. It is talent. It's the masterpieces of art. It's the food, fashion, everything that makes Italy great in the world."

– Matteo Renzi

"First of all, let's get one thing straight. Your Italy and our Italia are not the same thing. Italy is a soft drug peddled in predictable packages, such as hills in the sunset, olive groves, lemon trees, white wine, and raven-haired girls. Italia, on the other hand, is a maze. It's alluring, but complicated. It's the kind of place that can have you fuming and then purring in the space of a hundred meters, or in the course of ten minutes. Italy is the only workshop in the world that can turn out both Botticellis and Berlusconis."

– Beppe Severgnini, La Bella Figura: A Field Guide to the Italian Mind
---
"Nothing behind me, everything ahead of me, as is ever so on the road."

– Jack Kerouac

"The open road is a beckoning, a strangeness, a place where a man can lose himself."

– William Least Half-Moon

"Kilometers are shorter than miles. Save gas, take your next trip in kilometers."

– George Carlin

"I love road trips. You get into this Zen rhythm; throw the sense of time out the window."

– Miriam Toews

"You know more of a road by having traveled it than by all the conjectures and descriptions in the world."

– William Hazlitt

"Because the greatest part of a road trip isn't arriving at your destination. It's all the wild stuff that happens along the way."

– Emma Chase
---
" I love road trips. You get into this Zen rhythm; throw the sense of time out the window."
— MIRIAM TOEWS
---
"In Italy, they add work and life on to food and wine."

– Robin Leach

"The name of Italy has magic in its very syllables."

– Mary Shelley

"'I once went to Alba, Italy, during their white truffle festival, and I was like, 'Just leave me here!"

– Amber Valletta

"Occasionally she dreams of Italy. She dreams of cheese shops, pernickety Fiats, and very fine leather goods."

– Kate Spade

"The reality is that when you visit Italy, you'll be hijacked by relatives of all sorts; the entire family tree is waiting to meet you."

– Ivanka Di Felice, A Zany Slice of Italy

 "Italy, like areas of her childhood, is a part of her world she has always kept secret from her husband. These are places she goes to renew her virginity."

– Glenn Haybittle, The memory tree
---
"The name of Italy has magic in its very syllables"
— MARY SHELLEY
---
"Totally contrary to my genetic makeup, contrary to my usual behaviour and preferences, contrary to all logic, I fell madly in love with Italy, its people and its chaos."

– Nancy Yuktonis Solak,  A Footpath in Umbria: Learning, Loving & Laughing in Italy

"One of my ambitions is to move to Tuscany. I like the idea of getting a vineyard. I love being under the sun and being casual and comfortable. That's my idea of heaven."

 – Paolo Nutini

"Italian cities have long been held up as ideals, not least by New Yorkers and Londoners enthralled by the ways their architecture gives beauty and meaning to everyday acts."

– Rebecca Solnit

"What is the fatal charm of Italy? What do we find there that can be found nowhere else? I believe it is a certain permission to be human, which other places, other countries, lost long ago."

– Erica Jong
---
---
"In Italy, food is an expression of love. It is how you show those around you that you care for them. Having a love for food means you also have a love for those you are preparing it for and for yourself."

– Joe Bastianich

"For us to go to Italy and to penetrate into Italy is like a most fascinating act of self-discovery. Strange and wonderful chords awake in you, and vibrate again after many hundred years of complete forgetfulness."

 – D.H. Lawrence

"When I walk up the piazza of Santa Croce I feel as if it were not a Florentine nor a European church but a church built by and for the human race.I feel equally at home within its walls as the Grand Duke, so hospitably sound to me the names of its mighty dead Buonarroti and Galileo lived for us all."

 – Ralph Waldo Emerson
---
Italy sayings / Sayings about Italy
---
"Italy is a dream that keeps returning for the rest of your life."

Anna Akhmatova, poet

"The Vatican is a dagger in the heart of Italy."

– Thomas Paine

"I spent a college semester in a small town in Italy – and that is where I truly tasted food for the first time."

– Alton Brown

"A man who has not been in Italy is always conscious of an inferiority, from his not having seen what it is expected a man should see."

– Samuel Johnson

"I love the language, it sounds as if it should be writ on satin with syllables which breathe of the sweet South."

– George Gordon Noel Byron

"Maybe money can't buy happiness, but it can get you a nice little villa in Tuscany, and that's close enough for me."

– Lois Greiman
"This was the Italy that fed her soul, where hope was restored and broken hearts were mended in the hands of great artists."

– Adriana Trigiani

"And I do believe that Italy really purifies and ennobles all who visit her. She is the school as well as the playground of the world"

– E. M. Forster

"Here we are at last. The Italian proverb says "See Naples and die" but I say, see Naples and live; for there seems a great deal worth living for."

– Arthur John Strutt

"Everything in Italy that is particularly elegant and grand borders upon insanity and absurdity or at least is reminiscent of childhood."

– Alexander Herzen

"A man has not fully lived until he experiences that gentle balmy clime of ancient empires, the land of lemon trees and the genius of Michelangelo."

– E.A. Bucchianeri

"I think people in Italy live their lives better than we do. It's an older country, and they've learned to celebrate dinner and lunch, whereas we sort of eat as quickly as we can to get through it."

– George Clooney
---
Italian quotes about life
---
"If the landscape of human emotion were to exist in country, it would be in Italy."

~ Lisa Fantino/Amalfi Blue"

 "I gasp for air if I don't get to breathe Italian air once a year."

– Danny Meyer

"If your mother cooks Italian food, why should you go to a restaurant?"

– Martin Scorsese

"'I always knew that food and wine were vital, with my mother being Italian and a good cook."

– Robert Mondavi

"Every country gets the circus it deserves. Spain gets bullfights. Italy the Church. America Hollywood."

– Erica Jong

"So the Italian gelato. Take the deliciousness of a regular ice-cream cone, times it by a million, then sprinkle it with crushed-up unicorn horns."

–  Jenna Evans Welch, Love & Gelato
 "Whether a gastronomic tour of Italy, an elegant meal at the home of an Italian acquaintance, or "cooking Italian" back in one's own kitchen, the prospect is mouth-watering."

– Claudia Piras

"Tonight I watched the sun set at Ponte Vecchio. I think its safe to say I have finally found the place that feels right to me. I just can't believe I had to come halfway across the world to find it."

– Jenna Evans Welch, Love & Gelato 

"In the evening we arrived at the Coliseum when it was already twilight. When one looks at it, everything else seems small. It is so huge that one cannot keep the image of it in mind; it is remembered as smaller, and when one goes back there it seems larger again."

– Johann Wolfgang von Goethe

"Move to Italy. I mean it: they know about living in debt; they don't care. I stayed out there for five months while I was making a film called 'Order Of Death,' and they've really got it sussed. Nice cars. Sharp suits. Great food. Stroll into work at 10. Lunch from 12 till three. Leave work at five. That's living!"

– John Lydon
---
Italy Captions / Italy Instagram captions
---
"Al Cuore Non Si Comanda."

Meaning : The heart wants what it wants.

"Sfortuna al gioco, fortuna in amore."

Meaning : Unlucky while playing cards, lucky in love

"L'amore è un viaggio non una destinazione."

Meaning : Love is a journey, not a destination

"Matrimoni e vescovati sono dal cielo destinati"

Meaning : Marriages are made in heaven
"Chi Dorme Non Piglia Pesci"

Meaning : "Those who sleep, don't catch fish"

"La Pazienza È la Virtù dei Forti"

Meaning : Patience is a Virtue

"Quale il Padre, Tale il Figlio"

Meaning : Like father, like son

"Finché C'È Vita C'È Speranza"

Meaning : As long as there is life there is hope

"Tutto è bene ciò che finisce bene."

Meaning : All's well that ends well.
An orange gem resting on a blue glass plate: it's Venice seen from above."

– Henry James

"Venice is like eating an entire box of chocolate liqueurs in one go."

– Truman Capote

"Venice, the most touristy place in the world, is still just completely magic to me."

– Frances Mayes."

 "When I seek another word for 'music', I never find any other word than 'Venice."

– Friedrich Nietzsche.

"Paris is an ideal place to become informed, while Venice is a place to think and write."

– Pontus Hulten.

"Venice never quite seems real, but rather an ornate film set suspended on the water."

– Frida Giannini

"If you read a lot, nothing is as great as you've imagined. Venice is — Venice is better."

– Fran Lebowitz
"A realist, in Venice, would become a romantic by mere faithfulness to what he saw before him."

 – Arthur Symons
---
"In the winter, Venice is like an abandoned theatre. The play is finished, but the echoes remain."

– Arbit Blatas

"Venice bewitches. Like many before me, I have been seduced by its art, architecture, poetry and beauty."

– Russell Norman

"All of Venice is tattered, resewn, achingly lovely, and like an enchantress, she disarms me, making off with the very breath of me."

– Marlena de Blasi
---
"Venice is the perfect place for a phase of art to die. No other city on earth embraces entropy quite like this magical floating mall."

– Jerry Saltz

"The surface of Venice is constantly metamorphosing, and painting Venice is almost like being a restorer, peeling off the layers to find the picture after picture underneath."

– Arbit Blatas

"Venice has always fascinated me. Every country in Europe then was run by kings and the Vatican except Venice, which was run by councils. I've always wondered why."

– Alan Furst

"It's so easy for me to get caught up in the feeling of a city like Venice, where everything is just beautiful color and gorgeous buildings that are so peaceful. You can roam around and get lost in the labyrinth."

– Nanette Lepore
---
"Italy has changed. But Rome is Rome."

 – Robert De Niro

"Methinks I will not die quite happy without having seen something of that Rome."

 – Sir Walter Scott

"Rome was a poem pressed into service as a city."

– Anotole Broyard

"I found Rome a city of bricks and left it a city of marble"

 –  Augustus

"Rome is the city of echoes, the city of illusions, and the city of yearning."

 – Giotto di Bondone
"Rome holds my psyche in balance. Whenever I'm there, it's like a holiday."

 – Giambattista Valli
"Rome has not seen a modern building in more than half a century. It is a city frozen in time."

– Richard Meier

"You fall in love with Rome very slowly, little by little, but if it happens, it will be for a lifetime…"

– Nikolaj Gogol

"Rome will exist as long as the Coliseum does; when the Coliseum falls, so will Rome; when Rome falls, so will the world."

– Francine Prose

"Rome is not outside me, but inside me…Her feverish sweetness, her tragic countryside, her own beauty and harmony, all these are mine, for my thought and my work."

– Amedeo Modigliani
---
"You fall in love with Rome very slowly, little by little, but if it happens, it will be for a lifetime…"
— NIKOLAJ GOGOL
---
"Each, in its own way, was unforgettable. It would be difficult to — Rome! By all means, Rome. I will cherish my visit here in memory as long as I live."

– Audrey Hepburn

"If we could be reborn wherever we chose, how crowded Rome would be, populated by souls who had spent their previous lives longing to inhabit a villa on the Janiculum Hill."

– Francine Prose

"If I'm in Rome for only 48 hours, I would consider it a sin against God to not eat cacio e pepe, the most uniquely Roman of pastas, in some crummy little joint where Romans eat. I'd much rather do that than go to the Vatican. That's Rome to me."

– Anthony Bourdain

"From the dome of St. Peter's one can see every notable object in Rome… He can see a panorama that is varied, extensive, beautiful to the eye, and more illustrious in history than any other in Europe."

– Mark Twain
---
---
"Milan. What a beautiful place to die."

– John Carradine

"In Milan, everything is regulated by money. They say "cappuccio" in bars instead of "cappuccino" to save a syllable."

– Enzo Biagi

"Milan is a true metropolis: strong and fearless but welcoming, too. Little by little, I came to realize that I could become someone here."

– Georgio Armani

"My favourite thing about Milan is that you see these guys, and it's as if a spaceship came out of the most attractive planet invented and just dropped them off all across the city."

– Brad Goreski
---
"Everything about Florence seems to be colored with a mild violet, like diluted wine."

– Henry James

"Through these old streets I wander dreamily; Around me, Florence sweeps her busy tide of life."

– William Leighton

"In Paris, you learn wit, in London you learn to crush your social rivals, and in Florence, you learn poise."

– Virgil Thomson

"I do not believe Florence's mission is in the past. Being a centre of the Renaissance five hundred years ago is of little use unless we truly respond to it."

– Linda Falcone

"The very beginning of European aesthetics started from Florence. Everything here was beauty, money, and creativity, the power of the good money."

– Alessandro Michele

"Sure, Florence is touristy. But where else can you stroll the same pedestrian streets walked by Michelangelo, Leonardo, and Botticelli while savouring the world's best gelato?"

– Rick Steves

"To see the sun sink down, drowned on his pink and purple and golden floods, and overwhelm Florence with tides of color that make all the sharp lines dim and faint and turn the solid city to a city of dreams, is a sight to stir the coldest nature, and make a sympathetic one drunk with ecstasy."

– Mark Twain
---
You may feel the islands and the food in Italy calls to you but it is also its people!
Nonna's smiling by the street, the smells of freshly made pasta in the evenings and the taste of delicious fresh bread are some memories that come back to me often and I'm sure if you visit you'll tend to remember it too!
Hope these quotes for Italy helped inspire you or even possibly coaxed you into planning that long-pending trip to Italy! Ciao for now!
---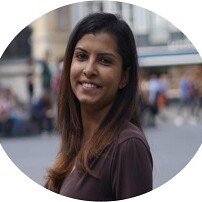 Award-winning Analyst, multi-nominated digital content creator and photographer Lavina Dsouza's words capture stories about culture and tradition mainly through its food and people. She has written and contributed to publications such as The Washington Post, Lonely Planet and Matador Network, to name a few. She is the editor of UntraditionalHumans.com, a non-profit created to share inspiring stories from women of colour who break free from traditions and choose happiness.
She's also a speaker passionate about DEI and champions solo travel. She has collaborated with numerous renowned brands such as Intrepid Travel, TripAdvisor, Travel and Leisure and Adobe, to name a few.
She can be found on Twitter and Instagram.
---
---
---
Some of the links on this post are affiliate links. These do not cost you extra to use, but will help provide Continent Hop with a small commission if/when you purchase through them, to recover some of the costs of running this website and providing free content to help you plan your travel. I appreciate your support!
---