Milan in two days may sound overwhelming for many but its just the right amount to get a taste of this grand city in Italy! Here's a two days in Milan itinerary to make sure you get the best bits this city has to offer!
Milan in Italy, is a city that is as stylish as it is historic!
Here, fashion meets art, culture meets innovation, and old-world charm meets modern-day hustle.
Whether you're a fashionista looking to strut your stuff on the catwalks of Milan's designer boutiques or a history buff seeking to discover the city's rich heritage, Milan has something for everyone.
Renowned as one of the fashion capitals of the world, the city has so much to offer in terms of Italian culture and extends way beyond its fashion studios due to its delightful blend of history, culture, and modernity.
It's a perfect destination for a quick two-day itinerary, where you can soak up the city's charm and get a taste of its lively atmosphere. The best part? You can easily cover the entire Milan in two days!
In that spirit, here I have for you a 2 Days Milan Itinerary, suitable for the fashionistas and the shopaholics, and the foodies. So, pack your bags and let's head to Milan for two days!
2 Days Milan Itinerary
---
Day 1: 2 Days Milan Itinerary
---
A 2 days Milan itinerary means that you are on the clock, so it is best to start early to cover as many attractions as possible. Mind you, this will be a hustle and a fast-paced tour.
 If you plan to drop by sometime around February/March or September/October, check the Milan Fashion Week dates.
Here's a detailed 2 days in Milan itinerary for you if you are thinking what to do in Milan for 2 days!
---
Duomo di Milano
Start your Milan 2 days itinerary at the Duomo, a stunning Gothic Cathedral located in the heart of the city!
An interesting fact here. Construction of the Duomo di Milano took so long that it became a running joke in the city!
The building process began in 1386 and wasn't completed until 1965 – that's almost 580 years! But, as they say, good things come to those who wait, and the Duomo is worth the wait.
With a capacity of over 40,000 people, the Duomo is the third largest in Europe.
The cathedral's most striking feature is its elaborate façade, which is adorned with 135 spires and more than 3,400 statues! Inside, the cathedral is equally impressive, with intricate stained-glass windows, soaring arches, and a beautiful altarpiece.
The highlight of the interior is the golden statue of the Madonna, which stands at the highest point of the cathedral.
Make sure you head to the top of the cathedral for some mind-blowing views of the entire city. If the day is clear, you can see as far as the Alps, located around 250 kilometres away!
Explore the nearby San Bernardino alle Ossa a small chapel decorated with thousands of human bones, including skulls and femurs, arranged in elaborate patterns, sure to give you a spooky vibe!
---
DETAILS
Address: Piazza del Duomo, 20122 Milano MI, Italy
Timings: 9:00 a.m. to 7:00 p.m.
Price: Check here
---
Galleria Vittorio Emanuele II
Walk across the Piazza del Duomo to reach the Galleria, a stunning 19th-century shopping arcade and a must-visit destination for anyone interested in fashion, architecture, and culture.
Renowned for its beautiful architecture, intricate mosaics, and glass dome, the Galleria is home to some of the world's most prestigious luxury brands, including Prada, Gucci, and Louis Vuitton, as well as several famous cafes and restaurants.
One of the Galleria's most famous traditions is the ritual of spinning on the Bull's Balls mosaic, which is located in the center of the arcade's floor.
Legend says that if you stand with one foot on the bull's genitals and spin around three times, you will receive good luck.
---
DETAILS
Address: Piazza del Duomo, 20123 Milano MI, Italy
Timings: 24 hours
Price: Free
Leonardo3 Museum
Just before your exit the Galleria from the opposite side, stop by this museum dedicated to Leonardo da Vinci, one of the greatest artists and inventors who ever lived during the Renaissance period and perhaps the world!
Did you know, da Vinci's design of a flying machine, the 'Ornithopter', inspired modern aircraft design?
In recognition of da Vinci's contributions, the museum showcases over 200 interactive models and machines that were created using his original drawings and designs.
You can even climb aboard a life-size replica of the Ornithopter in the museum and experience what it might have felt like to fly like a bird!
In addition to the interactive exhibits, gaze upon the multimedia gallery that showcases high-resolution images of da Vinci's paintings, drawings, and notebooks, allowing you to explore his work in detail.
---
DETAILS
Leonardo3 Museum
Address: Galleria Vittorio Emanuele II, 11, 20121 Milano MI, Italy
Timings: Weekdays: 9:30 a.m. to 8:00 p.m. / Weekends & holidays: 9:30 a.m. to 9:00 p.m.
Price: Adults: 14 Euros / Reduced: 1 Euro to 11 Euros
---
Teatro Alla Scala
Exit the Museum through the opposite end of the Galleria, and you will find yourself in the Piazza della Scala, a historic square located right in the gaze of the next stop on the first day of your 2 day Milan Itinerary, the Teatro Alla Scala.
As you walk across the Piazza towards the Teatro, gaze upon the monumental statue of Leonardo Da Vinci at the centre of the square.
On reaching the Teatro, soak in the majesty of one of the world's most prestigious opera houses and a symbol of Milan's rich cultural heritage.
Also known as La Scala, it has hosted countless premieres of operas by some of the greatest composers in history and its stage has been graced by some of the most celebrated singers, conductors, and performers of all time!
The opera house itself is a work of art, with a stunning interior adorned with ornate chandeliers, frescoes, and intricate decorations.
While tickets for the operas could be hard to come by, you can still tour the theatre and the adjacent museum to get a glimpse into the theatre's storied past.
---
DETAILS
Address: Via Filodrammatici, 2, 20121 Milano MI, Italy
Timings: 9:30 a.m. to 5:30 p.m.
Price: Adults: 12 Euros / Reduced 8 Euros
Pinacoteca di Brera
Take a walk through the Via Brera and Via Giuseppe Verdi to reach the Pinacoteca di Brera, an art museum home to one of the most important collections of Italian Renaissance art in the world.
The building itself, the Palazzo Brera is an impressive sight to look at!
Art lovers would be mesmerized by the more than 500 works of art, including paintings, sculptures, and drawings housed in the museum!
A prestigious library, which contains over 100,000 volumes and manuscripts on art history and related subjects is also located in the museum.
---
DETAILS
Pinacoteca di Brera
Address: Via Brera, 28, 20121 Milano MI, Italy
Timings: 8:30 a.m. to 7:15 p.m.
Price: Full – 15 Euros / Reduced – 10 Euros
---
Sforza Castle
Located 10 minutes away from Pinacoteca is the majestic and imposing Castello Sforzesco!
Explore the castle's many rooms and halls, which are filled with ancient artefacts, paintings, sculptures, and decorative objects from various periods in Milan's history, including the stunning frescoes in the Sala delle Asse, a room that was decorated by Vinci himself!
The Museum of Ancient Art, located within the castle walls, features an impressive collection of medieval and Renaissance art.
Watch history come to life at the Rondanini Pietà, Michelangelo's final unfinished masterpiece, and the Archaeological Museum, which showcases artifacts from ancient Roman times.
After a long day full of exploring, rest your legs at Sempione Park which is part of the castle grounds. Take a short nap if you will under the Park's many trees. 
---
DETAILS
Sforza Castle
Address: Piazza Castello, 20121 Milano MI, Italy
Timings: 7:00 a.m. to 7:30 p.m. / Museums: 10:00 a.m. to 5:30 p.m.
Price: Castle: Free / Museums: Full ticket – Euros / Reduced – 3 Euros
---
Santa Maria delle Grazie
The last stop of your first day of the 2 days Milan itinerary will be the Santa Maria delle Grazie, which has to be on your Milan itinerary 2 days.
The highlight of the church is the refectory, where Leonardo da Vinci's mural 'The Last Supper' is located. It is considered one of the greatest masterpieces of Western art, and its depiction of the emotions and expressions of the figures has fascinated viewers for centuries.
You will be surprised to know that the entire church was completely bombed out during World War II and it was only by a stroke of luck that this masterpiece survived the ordeal!
Do note that due to the delicate nature of the painting, only a limited number of visitors are allowed to view it each day, and booking is essential. You can book the tickets here.
The Church itself is a beautiful masterpiece with a gabled façade and sloping roof and many artistic frescoes decorating its many walls.
---
DETAILS
Santa Maria delle Grazie
Address: Piazza di Santa Maria delle Grazie, 20123 Milano MI, Italy
Timings: Tuesday to Sunday – 8:15 a.m. to 7:00 p.m.
Price: Church entry – Free / "The Last Supper" viewing –  15 Euros / Reduced – 2 Euros
---
 Cooling down at Navigli district
The Navigli is a historic district of Milan, Italy, known for its picturesque canals, charming footbridges, and lively nightlife.
After a long walk throughout the city, cool your heels at Navigli's many eateries and bars. Sample some Milanese cuisine such as risotto alla Milanese and ossobuco at the eateries I have suggested below.
You can also engage in some souvenir shopping at Navigli's street markets which sell everything from vintage clothing to antiques and artworks, a perfect reminder of your eventful 2 day Milan itinerary.
---
Day 2: 2 Days Milan Itinerary
---
Here's to hoping you had a good night's sleep after all the roaming on the first day! But we still have an entire day before us and lots of things to see and do.
---
  Il Dito
Start your day at the Il Dito sculpture, also known as L.O.V.E.
What's interesting is the sculpture itself, which depicts a large hand with all fingers except the middle finger folded into a fist.
The exact meaning of this sculpture is vexed question and the sculpture itself may feel offensive but it is believed to be a commentary on the Italian financial crisis and corporate greed since it is pointed directly toward the Italian Stock Exchange!
Despite the controversy, 'Il Dito' is a popular landmark in Milan and has also, surprisingly, become a popular photo spot.
There are many breakfast spots around. I suggest heading to the Pasticceria Cucchi, a famous bakery serving relishing breakfast dishes such as croissants and sandwiches.
---
DETAILS
Il Dito
Address: Piazza degli Affari, Milan
Timings: 24 hours
Price: N.A.
---
Basilica San Lorenzo Maggiore
Walking distance away from both Il Dito and the bakery is the Basilica, a historic church built in the 4th century BC and a highlight of any Milan 2 days itinerary.
The basilica is a sight to see from both inside, with its richly decorated frescoes, sculptures, and other artwork, including a series of frescoes by the famous Italian painter Bernardino Luini. and out, for its distinctive green and white marble façade.
The atrium of the Church features a series of columns and arches and is considered one of the finest examples of Romanesque architecture in Milan.
Located inside the Basilica is the Medici Chapel with its beautiful marble altar and frescoes.
---
DETAILS
Basilica San Lorenzo Maggiore
Address: Corso di Porta Ticinese, 35, 20123 Milano MI, Italy
Timings: 9:30 a.m. to 5:30 p.m.
Price: Free
---
Leonardo Da Vinci National Museum of Science and Technology
Dedicated to the life and work of Leonardo da Vinci, this is the largest science and technology museum in Italy! It is located just a kilometre away from the Basilica.
You will be astonished at the ingenuity of da Vinci as you visit his workshop which includes a collection of his original drawings and sketches, as well as working models of many of his machines and inventions!
See first-hand how Leonardo's ideas and inventions influenced the course of scientific and technological progress.
But wait! The thing which tops the list of this 2 day itinerary Milan is the Moon itself! Yes, you read that right! The museum houses a minuscule piece of the Moon which was collected by astronauts of the last human mission to the Moon, Apollo 17.
---
---
Basilica di Sant'Ambrogio
Just 500 meters away from the Museum is the Basilica dedicated to the city's patron saint, Saint Ambrose, where you can stop by to admire its beautiful interior, which features intricate mosaics, frescoes, and sculptures, as well as a stunning 9th-century gold altar.
The church also houses several important relics, including the bodies of Saints Ambrose, Gervasius, and Protasius, which are believed to have been buried beneath the church's altar.
---
DETAILS
Basilica di Sant'Ambrogio
Address: Piazza Sant'Ambrogio, 15, 20123 Milano MI, Italy
Timings: Monday to Saturday: 10:00 a.m. to 12:00 p.m. & 2:30 p.m. to 6:00 p.m. / Sunday 3:00 pm to 5:00 pm
Price: Free
---
San Siro Stadium & Museum
This halt is optional: for those football ultras who want to get a feel of what it is like to walk down the tunnel and onto the pitch like a player! This is also one of the things to do in Milan alone, getting a feel of your favourite sport.
The San Siro Stadium is the home stadium of two of the city's football teams, AC Milan and Inter Milan.
Take a guided tour of the San Siro Stadium, which includes a visit to the pitch, the changing rooms, the VIP area, and the press room.
A must-see sight in Milan two days trip is the Museum which showcases jerseys worn by some of the top players of Milanese teams. Original memorabilia on display include the first jersey worn against France in 1910, the pennant from the 1938 World Cup final between Italy and Hungary, and some others.
I would recommend taking this San Siro Stadium and Museum Tour for a quick tour with a professional guide with whom you can chat all things football!
---
DETAILS
San Siro Stadium
Address: Piazzale Angelo Moratti, 20151 Milano MI, Italy
Time: 9:30 a.m. to 5:00 p.m.
Price: Check the tour link above
---
Porta Nuova district
Your Milan 2 day itinerary ends at the Porta Nuova district, where you can see Milan's modern side, making it an economic powerhouse of Italy!
Gaze upon its many skyscrapers, especially Bosco Verticale a pair of residential towers covered in over 20,000 plants, making them one of the world's largest vertical forests!
There are many famous restaurants around. I have provided a few below where you can have a sumptuous dinner, reminiscing the magical 2 days exploring Milan in and out!
But, as they say, all good things must end. With your day 2 days Milan itinerary concluded, it's time to head back and say goodbye to Milan.
---
Places to stay during 2 Days Milan Itinerary
Having decided to spend two days in the most fashionable city in the world, you have a great opportunity to learn more about this city, see the sights and get real pleasure.
I recommend the following neighbourhoods for a stay since almost all of the attractions are located in or around these areas:
Brera
The Brera district is a charming and historic neighbourhood located in the heart of Milan and is known for its narrow, winding streets, fashionable boutiques, art galleries, and trendy cafes and restaurants where you can gorge on Italian cuisine.
It is close to many attractions and is perfect for tourists who want to stay away from busy car traffic.
The Bulgari Hotel Milano is a luxurious five-star hotel located in the heart of the Brera district and is located in a renovated 18th-century Milanese palazzo featuring elegant, contemporary interiors in 58 beautifully appointed guest rooms and suites, all of which are spacious and feature luxurious amenities.
The Milan Royal Suites are a good budget option located in central Brera featuring a blend of modern and contemporary apartments and all attractions pretty close by.
Navigli
The Navigli district is known for its picturesque canals, lively nightlife, and vibrant arts scene.  You will find many fashionable clubs, bars, and restaurants.
In addition, the nature of this region is delightful. This is a great way to get to know the city at night when young people and everyone who likes to party is awake. As you travel through Milan for two days, you can chill in the Navigli district in one of its bars.
The VersoVerde Hotel is a boutique hotel located in the heart of the Navigli district, on the Alzaia Naviglio Grande. The hotel is housed in a renovated 19th-century building and features a contemporary design that blends seamlessly with the neighborhood's historic charm.
For those comfortable with a little high budget, Savona 18 Suites is a chic boutique hotel housed in a renovated 19th-century building and features 43 stylish and spacious guest rooms and suites, each of which is individually decorated with a blend of vintage and modern furnishings.
Porto Nuova
The Porto Nuova district is one of the major business districts of Milan and with a modern touch featuring residential lofts, trendy bars, and fashionable shops.
Porto Nuovo is known for its vibrant nightlife and street art scene, and is home to several cultural landmarks, making it a good spot for a stay. Even if you don't stay here, you should surely visit it when you are exploring Milan for two days.
The Torre Galfa Milano is a skyscraper in the Porto Nuova district featuring apartments known for their modern and luxurious design, with stunning views of the Milan skyline.
The location is also highly desirable, as it is situated in the heart of the city, within walking distance of many of Milan's most popular attractions, restaurants, and shopping areas.
Budget-conscious travellers can consider the NH Collection Porto Nuova Hotel known for its high-end accommodations and top-notch service, all of which are designed with modern and luxurious décor.
The hotel is also conveniently located near several public transportation options, making it easy to explore the rest of the city.
---
Places to eat in Milan
Your trip to Milan for two days is not just all about fashion. It is also famous for its cuisine and is a gastronomic delight!
A must-visit for anyone looking for authentic Milanese cuisine is Luini, a historic bakery in Brera that is famous for its panzerotti (deep-fried pizza dough stuffed with cheese, tomato sauce, and other fillings).
Marchesi 1824 is a historic pastry shop and café in Brera a Milanese institution, famous for its delicious pastries and elegant atmosphere and has the perfect setting for a hearty breakfast.
Those wanting a more modern Italian cuisine should head to this stylish restaurant in Porta Nuova, Pisacco, which serves it with a focus on fresh, seasonal ingredients.
They also have an excellent selection of wine and cocktails.
Seafood lovers are in for a treat at Langosteria, located both in Porto Nuovo and Naviglia. Their specialties are the raw seafood platter, spaghetti with clams and bottarga, and grilled lobster.
Dry Milano is a popular cocktail bar in Brera that also serves some of the best gourmet burgers in Milan. Their creative cocktails and tasty food make it a great spot for a night out.
---
Getting around Milan
Getting around Milan is very convenient as it is a walkable city. All the attractions are less than a kilometre away from each other so it becomes very easy to move around on foot on a trip to Milan for two days.
The itinerary which I have shared above is also suitable for walking around Milan for two days as you explore the city.
But, if you prefer not to exhaust yourself and leave the walking around inside the attractions, you can Milan's extensive public transportation system which includes metros, trams, buses, and taxis. However, if you do not want to worry about timing and getting delayed, you can use coach rental Milan to make your trip even more comfortable.
For a more personal trip, Milan has a bike-sharing system called BikeMi that allows you to rent a bike for a short period.
If you would prefer greater comfort, you can also choose to rent coaches from Autoservizi Cerella or Milan Bus Rental.
---
---
How many days in Milan you ask? Visiting Milan for two days is all you need to get a good feel of the city's culture.
As one of the four fashion capitals of the world and a major economic powerhouse, Milan is an ever-bustling city and can be visited year around. The perfect time to visit the city would therefore depend on your preferences and interests.
Ideally, spring from February to May and fall from September to November are considered to be the best times to plan an itinerary for Milan.
This is so because both these seasons coincide with the bi-annually held Milan Fashion Week when the entire city is buzzing with creativity and excitement! Note that these are peak tourist seasons, so planning and booking earlier is necessary.
While spring is characterized by a receding winter as the temperatures come down and the days become longer and warmer, near perfect for some outdoor exploration, fall brings with it the best temperatures for traveling in any part of Italy.
Both these seasons are a good choice for travelling to Milan for 2 days or more. Late October to November and it will turn cold so warm clothes are a must.
Being a part of the Italian Po valley, unpredictable rains are a characteristic feature of Milan. April, May, and the entire fall seasons are notorious for sudden deluges and it's best to be thoroughly prepared for a trip to Milan for two days.
But, if you prefer your 2 days Milan itinerary in relative peace, you can take a visit during the off-season from June to August, though I would not recommend this.
Not only would you miss the world-famous fashion week, but the climate is simply difficult to bear with very high humidity and a blazing sun. You may also find most of the city closed down in August as the Milanese head to the seas for their vacations.
I know it can be overwhelming to try to capture the essence of a city like Milan in 2 days, but follow this itinerary when you are spending 48 hours in Milan and you will make the best of your time.
Do you think there are more places that shouldn't be missed in Milan? Do add the list in the comments and I will try to squeeze it in during my next Milan vacation!
---
2 day Milan itinerary FAQs
Is 2 days enough to see Milan?
Though it may become a bit of a hustle, 2 days in Milan are actually enough to get a good feel of the city and explore it and all its major monuments.
How to see Milan in 2 days?
You can cover Milan in 2 days if you are thinking about how many days to spend in Milan. Just follow the itinerary I have shared above. Try to cover the Duomo and the Galleria as early as possible since these are the most crowded spots in Milan. The rest you can cover according to the itinerary I have provided or you can chart your course since all attractions are very near to each other!
How many days is ideal for Milan?
Thinking how many days do you need in Milan? Two days in Milan is an ideal time to explore the city. As I said, Milan in 2 days itinerary may be a little fast-paced, 3 days are perfect to explore the world's fashion capital.
Is Lake Como in Milan?
Lake Como is just 85 kilometres away from Milan so you can easily take a day trip. You can consider this Guided Tour of Como & Lake Como to learn about Como's history and soak in the sights of the enchanting lake.
Covering Lake Como in 2 days is difficult and would require 3 days at least. If you do happen to visit Milan for 3 days, Lake Como has to be on your Milan itinerary.
---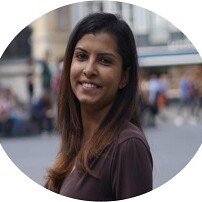 Award-winning Analyst, multi-nominated digital content creator and photographer Lavina Dsouza's words capture stories about culture and tradition mainly through its food and people. She has written and contributed to publications such as The Washington Post, Lonely Planet and Matador Network, to name a few. She is the editor of UntraditionalHumans.com, a non-profit created to share inspiring stories from women of colour who break free from traditions and choose happiness.
She's also a speaker passionate about DEI and champions solo travel. She has collaborated with numerous renowned brands such as Intrepid Travel, TripAdvisor, Travel and Leisure and Adobe, to name a few.
She can be found on Twitter and Instagram.
---
---
---
Some of the links on this post are affiliate links. These do not cost you extra to use, but will help provide Continent Hop with a small commission if/when you purchase through them, to recover some of the costs of running this website and providing free content to help you plan your travel. I appreciate your support!
---