12 days in Itinerary is ideal for a long holiday to Italy. These 4 itineraries for about 2 Weeks in Italy cover some of the best destinations with details how what to see and how to get about for a 12 day tour of Italy. If you consider one day to fly to Italy and return these Italy itinerary can also be used as 2 week Italy itinerary.
Four hours had passed by swiftly and we hadn't even realised it.
Sipping prosecco and having cicchetti, while watching gondolas pass by leisurely in Venice was one of the best activities I could do on my 12 day Italy itinerary – and I didn't even have it on my list!
Italy is one of those places that you wish to return to as soon as you've left.
There's so much to see in Italy. These 12 days itinerary Italy are for you if you have 12-15 days in Italy. 12-15 days isn't much considering travel between one city to another. How do you choose which places to see?
To plan the best 12 day Italy itinerary or the best 14 day itinerary Italy for yourself, I'd advise sticking to one to three regions at the most and picking the cities that offer the experiences you'd like.
Pick favourites like Rome, Venice and pair them with a few island experiences. Or the Dolomites, if you would like to be in the mountains. Places like Trentino are stunning yet not as touristy – worth a visit too!
Read on for 4 itineraries I've put together that should help you see the most of Italy!
---
12 Days Italy Itinerary – General info
---
The best 12 day itinerary Italy for you would be picking what you want to see and planning to travel in the easiest way possible, spending less time on travel and having more time for sightseeing.
For instance, if you want to get from Amalfi Coast to Sardinia, a ferry can take you there, but it would need 15 hours or more. In such cases, fly to the destination. Or many cities in Italy are well connected by high-speed and regional trains, so consider taking the train.
You can also do offbeat destinations through your 12 day tour of Italy or consider extending it to 14-15 days.
These Italy itinerary 12 days have been planned, assuming you'd have the entire 12 days in Italy, but they can be used as Italy itinerary 14 days if you have more time.
For cities that are far away, you'll spend half of the day travelling from one city to another. You can use the evening for sightseeing. But if you don't want to, the following 12 days in Italy itinerary are planned, keeping that into that account, and you'd still have enough for sightseeing.
The best Italy itinerary 12 days would include seeing a few cities in three regions at the most. For a 12 day itinerary Italy, I think four-six cities in three regions would give you enough time to see the highlights of each city and relax and unwind at Italy's mountains or beaches.
Any of these four itineraries can be used as a 12 day Italy honeymoon itinerary. The first itinerary is a 12 day itinerary Italy for those who would like to spend time in the Dolomites. The other three Italy itinerary 12 days combine cities like Rome, Venice, Florence etc., with either Sardinia, Sicily, or Amalfi Coast.
---
12 day itinerary Italy
Italy itinerary 1 for Venice – Dolomites in Veneto/Trentino Alto Adige – Milan, Lake Como – Rome
---
Day 1 and 2 – Venice
2 days is enough to see the highlights of Venice. Most of the city's attractions are located in close proximity, along the grand canal. See a detailed 2 days in Venice itinerary here. You could skip Venice and visit Murano and Burano if you've already been to Venice.
Day 3 – Venice to Cortina d'Ampezzo/San Martino di Castrozza
Go to Cortina d'Ampezzo to see the most celebrated peaks of the Dolomite range in the Veneto region or if you'd like to see the Pale di San Martino range in Trento Aldige, you should go to San Martino di Castrozza.
Venice to Cortina d'Ampezzo
The best way is to drive, share a ride or take a bus from Venice to Cortina d'Ampezzo. During winter, Cortina is linked to northern Italian cities like Venice, Bologna and their airports through a direct bus from the city to Cortina.
Or you can take a train from the Venice Mestre station to the Calalzo di Cadore station, which is about 35 km away from Cortina d'Ampezzo. Expect traffic on weekends. Roads are bustling on Friday/Saturday mornings from Venice to Cortina and on Sundays from Cortina to Venice.
Venice to San Martino di Castrozza
Venice is about 180 km from San Martino di Castrozza. You can take a transfer from Venice airport or take the Brusutti bus from Venice to San Martino di Castrozza. For travelling by train, you have to take the train to Feltre station and arrange for transport from Feltre to San Martino di Castrozza. Taking a direct bus to San Martino, a direct transfer, or driving is more convenient.
---
Day 4 and 5 – Cortina d'Ampezzo/San Martino di Castrozza
Cortina d'Ampezzo
Here are some of the best things to do in Cortina d'Ampezzo –
Hiking – If you're here in summer, there are nearly 20 options to choose from for hiking. The Croda Da Lago Circuit is a popular but moderately difficult hike. You can do easier hikes if you'd like, from the nature park to the Fanes waterfall or from the town centre to Mortisa and the Volpera caves.
Hike to the Lago di Sorapis, a lake famous for its unique turquoise water. This hike can be challenging, but many travellers do it for the lake's calming, beautiful view. The hike takes about 5 hours up and down the mountain.

See the Cinque Torri and Tofana mountain ranges – They're about 7 km away from each other.

See the Mario Rimoldi Modern Art Museum

If you are here in winter, you can ski here. Cortina is famous for its groomed pistes suitable for all levels. You can ski in the Tofana (great for beginners), Faloria and Cinque Torri areas.
---
San Martino di Castrozza
In San Martino di Castrozza, you can do explore these places –
See the Paneveggio-Pale di San Martino Nature Park. This park has the Pale di San Martino mountain group, the largest mountain group of the Dolomites. You can hike or discover trails within the park and even stay in the park at one of the lodges. Visit the picturesque Val Venegia (valley) and see the 'Matterhorn of the Dolomites', the Cimon Della Pala that overlooks the valley.

This is the second-highest summit of the Pala group. Hiking from San Martino would be very challenging, and driving is better unless you can do the challenging hike.

You can also go to the Rosetta Peak for a panoramic view of the Pale peaks, San Martino di Castrozza, Primiero valley and the Lagorai mountain range.
See Val Canali. You can get to the Rifugio Treviso (a mountain hut used as a base) by car for a great view of the Val Canali or park your car at the car park below Malga Canali for an easy 1-hour walk to the Rifugio Treviso.
There are separate areas in San Martino di Castrozza for skiing. 60 km of the place has marked slopes for skiing surrounded by the beautiful Dolomites.
Day 6 – Cortina d'Ampezzo/San Martino di Castrozza to Milan
Cortina d'Ampezzo to Milan
Cortina d'Ampezzo is 410 km away from Milan.
You can drive or take a bus from Cortina to Milan. Flixbus' 6.30 am bus takes the shortest time of 6 hours 20 minutes.
To travel by train, you'll have to change trains twice, once at Ponte Nelle Alpi Polpet and then at Venice to reach Milan. For the train, one needs to get to the Calalzo – Pieve Cadore – Cortina station, which is 35 km away from Cortina d'Ampezzo.
San Martino di Castrozza to Milan
San Martino di Castrozza is 330 km away from Milan.
Booking a direct transfer or driving is easier. If you'd like to take the train, you'll have to get to Feltre station (48 km from Castrozza) to take the train to Milan. Or for a bus, you have to first get to Trento to take another bus or get to Mestre Venice and then take the train to Milan.
Day 7, 8 – Milan, Lake Como
Milan
Many people wonder if they should pick Turin or Milan and Milan is definitely the better choice for city getaway. On day 7, start your day by visiting the Duomo Di Milano and spend your evening strolling around Via Monte Napoleone, Milan's upscale fashion district.
You'll have time left after seeing the Duomo in the morning. Other attractions worth visiting are the –
Castello Sforzesco

Santa Maria Della Grezzo

Pinacoteca di Brera

Teattro Alla Scala
---
Day 8 – Milan to Lake Como
Start early in the morning to get to Lake Como and get enough time for sightseeing during the day.
You can take a bus, train, car or drive for this short-distance trip. Milan to Como city is 50 km away compared to Bellagio, which is 80 km away. Omio has all the info needed to get from Milan to Lake Como.
Milan to Lake Como is a 60-70 minute drive unless there's more traffic on the road. Como has traffic restrictions, and vehicles cannot enter certain parts.
To travel by train, take a train from Milan to Como Lago station. To get to Bellagio, choose a train that stops at Varenna Esino station, the closest train station to Bellagio. To get to other towns in the Como region, get to Como station and travel from the Como station to other towns.
---
Lake Como
To get around the Lake Como area, you can do so by bus, by boat and by local train. Trains cover the eastern shores. The western coast of Como does not have a train service connecting the villages.
You can take a bus from just outside the station to get from Como to Colico. ASF autolinee runs buses which are cheap and convenient.
If you're driving yourself, find out about the parts of Lake Como fall under the Zona a Traffico Limitato (ZTL), which means you cannot drive in some areas unless you are a local resident. You can find parking and use the ferries to get from one village to another.
During summers in Europe and otherwise, it is common for visitors to get around the lake via boat. You can take a ferry, hydrofoil or private water taxi.
You can take the aliscafo/hydrofoil to travel quickly from one place to another. The hydrofoil stops at only limited locations. You can check the timetable and list of stops here.
Here are the top things to do near Lake Como. Pick based on what interests you –
If you visit between mid-March and mid-November, you can see Villa Balbianello, Villa Melzi and Villa Monastero. At times, they are open during the off-season/winter as well. Check their websites before visiting.

Water sports – You can try water sports like skiing, waterboarding, windsurfing, kitesurfing, canoeing, and diving.
Return to Milan by the end of the day.
If you want to stay back in the Lake Como region, on Day 9, you can take a train from Lake Como to Milan and take the high-speed Frecciarossa train from Milan to Rome.
---
Day 9 – Milan to Rome
Driving from Milan to Rome would need about 5 and a half hours. Avoid taking the bus – it takes 8 or more hours. Either drive, take a flight or take the high-speed train. A Frecciarossa train (high-speed train) runs from Milan to Rome every hour, which takes only 3 hours and 10 minutes to reach Rome.
Day 10, 11, 12 – Rome 
There's so much to see in Rome that I suggest you keep aside three days to admire the city's historical attractions and art.
If you want to spend only two days in Rome, consider staying back near Lake Como for a day. Lake Como has many accommodation options, some of which offer gorgeous lake views. Start from Lake Como to Rome on Day 10 instead of 9 then.
Here are the top things to see in Rome –
Colosseum

St Peter's square

Trevi Fountain

Vatican museums

Basilica di Santa Maria Maggiore

Pantheon

Spanish steps
For those interested in seeing Roman art, visit these places –
National Roman Museum

Galleria Borghese Musei Capitolini

Doria Pamphili Gallery

San Luigi dei Francesi for Carravagio paintings
Try gelato from independent, local shops in Rome. Rome is also known for pasta carbonara, pizzas al taglio (pizza by the slice) and slow-cooked beef dishes.
If you're looking for a detailed guide, this 3 days in Rome guide should help.
---
Italy Itinerary 2 – 12 day itinerary Italy for Venice – Milan, Lake Como – Rome – Sardinia
---
Day 1, 2 – Venice
Here's a 2 day Venice itinerary. If you've already been, a visit to the islands of Burano and Murano is worth it. This post should help in getting from Venice to Burano.
Day 3 – Venice to Milan
Trenitalia runs frequent high-speed trains between Venice and Milan. It takes between 2.5 to 3.5 hours to reach Venice. Tickets range between 21euros to 92 euros depending on the train you take. Check for train availability and prices here.
Or drive from Venice to Milan (270 km). If you want to take a road trip and have a few extra days, Padua, Verona and Brescia are en route when you drive from Venice to Milan. You can spend a day or more in each of those cities.
Many bus companies offer direct bus services. FlixBus offers the fastest bus, which takes 3 hours 5 minutes. Travelling by bus could take longer as this route can be unpredictable when it comes to traffic.
Avoid flying if possible. The distance between the cities isn't much, but you'd be spending a lot on the flight ticket, so the other travel options are better.
Day 4, 5 – 2 days in Milan (One day can be spent at Lake Como)
You can spend one day in Milan and one day in the Lake Como region.
Itinerary 1 has information about what's worth seeing in Milan and near Lake Como.
Day 6 – Milan to Rome
See information in Itinerary 1 for travel options from Milan to Rome.
Day 7,8 – Rome
See itinerary 1 for the best things to do in Rome.
---
---
Day 9 – Rome to Sardinia
A ferry leaves from Civitavecchia airport, Rome, every night at 8 pm and reaches Cagliari port, Sardinia, in the morning around 9 am. You can also take a flight from Rome to Cagliari, which takes a little more than an hour to reach.
Low-cost airlines Ryanair and Voltea have at least one non-stop flight on this route every day.
Day 10,11, 12 – Sardinia
Sardinia is where tourists come to relax on the beaches and see the island's extraordinary natural beauty. Cagliari, where you'll land after taking the flight, is the capital city. These places are worth seeing in Cagliari –
Santuario di Nostra Signora di Bonari

Duomo di Cagliari

Museo Archeologico Nazionale

Castello district

Torre dell'Elefante
There are many beaches in Cagliari. Poetto Beach is very popular among tourists. You can also spend time at either of these beaches in Cagliari – Calamosca Beach, Cala Fighera Beach, Sant'Elia Beach and Cala Regina Beach.
Take an early morning flight from Rome on Day 9. Since the flight from Rome to Cagliari will be only an hour-long, you can reach Cagliari, settle into the hotel, and use the other half for some sightseeing or relaxing at the beach.
Spend day 10 as well in Cagliari. Spend day 11 and day 12 in other regions of Sardinia. Or you could spend the first few days in any one of these other regions and spend your last day in Cagliari before flying out home.
For the remaining two days, either spend time in Villasimius or Stintino –
Villasimus – This commune is only 62 km away from Cagliari. Simius, Punta Molentis and Timi Ama and Porto Giunco are some of the scenic beaches in Villasimius.
Stintino –  Stintino is at the island's north end, while Cagliari is at the south end. It's 254 km away from Cagliari (a 3-hour long drive). Stintino has La Pelosa beach, regularly ranked as the best beach in Sardinia.
Other than La Pelosa, there are many more unspoilt beaches in Stintino. You can take a boat tour or try water sports such as scuba diving, snorkelling and others in the clear water here.
---
Italy Itinerary 3 – 12 day itinerary Italy for Rome – Naples – Amalfi Coast – Sicily
---
Day 1, 2, 3 – Rome
See Itinerary 1 for the best things to do in Rome
Day 4 – Rome to Naples
Naples is 225 km away from Rome
Take the Trenitalia high-speed train from Rome to Naples. It takes an hour and 15 minutes to get from Rome to Naples via this train. A bus ride will take about 3 hours. If you want to drive, the trip needs 2 to 2.5 hours or longer if there is unusual traffic.
Day 5 and 6 – Naples
Spend your first day in Naples seeing the Naples Royal Palace, Underground Naples, Cappella Sansevero and Castel dell'Ovo and Naples Cathedral. In the evening, walk around the city's coast. Try Neapolitan pizza, which the city is well known for.
On Day 6, take a day trip to Mount Vesuvius, Pompeii and Herculaneum.
Day 7 – Naples to Amalfi Coast
There are 13 towns on Amalfi Coast. The four main ones are Positano, Praiano, Amalfi and Ravello. You can take a ferry or a direct bus from Naples to Amalfi Coast. The distance would vary a little based on which town you want to get to, but Amalfi Coast is quite close to Naples.
The four main towns mentioned here are 55-65 km away from Naples.
Day 7 (second half), Day 8 – Amalfi Coast
Since it would be a really short trip from Naples to Amalfi, you can start early morning on Day 7 and do some sightseeing in the noon and evening in Amalfi town.
See the Duomo di Amalfi and the Museo della Carta. Spend time by the beach or drive along the coastal road. For day 8, take the ferry from Amalfi to Positano and spend your day in Positano.
From Amalfi/Positano, you can take a trip to see the Blue Grotto. The Grotta Azzura, commonly called the Blue Grotto, is an unusual sea cave on the coast of Capri.
Tourists visit the cave to see the unique blue water and illuminated sea cave that looks so due to sunlight passing through an underwater cavity. Ferry service runs between Amalfi and Blue Grotto and Positano and Blue Grotto, which can take you there in an hour.
The cave has a 14€ entry which includes the service fee for a small boat that you can take to enter the cave.
---
---
Day 9 – Amalfi Coast to Sicily
Train, ferries or getting there by road would be very time-consuming: it would need at least 10 to 14 hours. It's better to get back to Naples airport from Amalfi/Positano (62-65 km away) and take the flight to Palermo, Sicily. There are usually only two to three flights a day from Naples to Palermo, so book tickets in advance for this trip.
Day 10,11,12 – Sicily
Many regions in Sicily have beautiful beaches. There's no way you could see everything in three days. Pick a region in Sicily and spend your time exploring the same region.
Fly into the capital city, Palermo and use the city as a base to explore beaches around the area. Palermo has some stunning churches and historic sites. Here are the places you should see in Palermo –
Cattedrale di Palermo

Santa Maria dell'Ammiraglio
Mondello Beach, which is only 20 minutes away from Palermo, is consistently rated as one of the best beaches in Sicily. Other regions in the province of Palermo which you can visit for their beautiful beaches are –
Cefalu – 70 km away, reachable easily through car or train

Altavilla Milicia – 25 km away, known for Altavilla Milicia Beach

Balestrate – 57 km away
---
Italy Itinerary 4 – 12 day itinerary Italy for Rome – Milan – Lake Como – Pisa – Florence – Siena – Amalfi Coast
---
Day 1, day 2 – Milan
See itinerary 1 for what's worth seeing in Milan.
Day 3 – Lake Como 
Itinerary 1 has details on how you can travel from Milan to the Lake Como region and information on how to spend time near Lake Como.
For the Milan-Pisa-Florence part of this itinerary, hiring a car and driving the short distances between the city is a great option. However, if you wouldn't like to drive, the cities are connected via bus/train.
Day 4 – Milan to Pisa (half-day left for Pisa sightseeing)
Take the high-speed Trenitalia train from Milan to Pisa. Take the direct train, which takes about 4 hours. Depending on which train you take, you'd get either half a day on Day 4 to do sightseeing in Pisa or both half of day 4 and the first half of day 5 for sightseeing in Siena. Direct buses also operate from Milan to Pisa.
In Siena, spend your time seeing the Leaning Tower of Pisa and the Piazza del Duomo.
Since Pisa and Siena are very close, it's easy to halt in Pisa for sightseeing. If you think this would be stressful, skip Pisa in this itinerary. Or you could spend longer in Pisa and Amalfi Coast/Sicily and use this itinerary for planning a 14 or 15-day trip to Italy.
Day 5 – Pisa to Siena
Siena is only 127 km from Pisa.
Driving or a direct transfer is most convenient.
There is no direct train. But you can start from Pisa, take another train at Empoli and reach Siena in about 2 hours. Or you can take a direct bus from Pisa to Siena, which will take 2.5 hours.
---
Day 5, 6 – Siena
Siena is known for its mediaeval cityscape and monuments. It's also known for agritourism or agriturismo. This two-day agritourism Siena itinerary will help you with all the information on which food and products to try in Siena and things to do in Siena in a day too.
Day 7 – Siena to Florence
Florence is about 77 km from Siena. You can either drive, take the bus or train to Florence. All options will need between 1 to 2 hours.
Day 7, 8 – Florence
Best known for its renaissance art and architecture, Florence is a gorgeous city with beautiful galleries and distinctive buildings. Here are the top attractions in Florence –
Cathedral of Santa Maria del Fiore

Pitti Palace Galleries

Uffizi Gallery

Accademia Gallery

Basilica of Santa Croce

Piazzale Michelangelo – for a panoramic view of the city

Leonardo Da Vinci Museum

Museo Galileo

Musée Marino Marini (for contemporary art)
These buildings lie in the historic centre of Florence, where only residents with permits, taxis and buses can drive. Most of the attractions listed here are close to each other – within a distance of 1.5 km. You can walk from one place to another quickly or take the bus.
Book tickets online in advance for the Cathedral, Pitti Palace galleries, Uffizi gallery, and Accademia gallery, as you'll find long queues here, especially during the peak season.
Day 9 – Florence to Amalfi Coast
The best way to travel is to drive to Amalfi or arrange for a transfer by car. Direct buses run from Florence to Amalfi. The bus journey needs 8-11 hours.
Trains are not ideal. Amalfi Coast has one train station, Vietri Sul Mare, which is served only by regional trains. There is no direct train from Florence to Vietri Sul Mare. But if you want to travel by train, you can change the train at Naples station to get to Vietri Sul Mare. Vietri Sul Mare station is 21 km away from Amalfi.
Day 10,11, 12 – Amalfi Coast
See itinerary 3 for information on Amalfi Coast
---
Best time to visit Italy
Ideally, plan your 12 days Italy itinerary from March to May (spring) or autumn (September-November), which is the best time to visit Italy.
Maximum tourists visit during summer (June-August) and the first two weeks of September.
Florence, Rome, and Venice are such popular destinations that you'd find tourists here year-round.
Italians who have holiday homes or prefer to be on beaches during summer also spend time on the islands. Many Italians take their summer vacation in August.
So, summer is the peak season when you would have to pay the highest prices. Flight tickets and hotel accommodation are more expensive during this time, plus there will be queues at attractions in many cities.
Millions of tourists visit attractions such as the Colosseum in Rome, Duomo in Milan etc. You can buy skip-the-line tickets but expect crowds.
If you want to take a 12 day trip to Italy in the summer, a few cities will get uncomfortably hot.
The weather is milder around the lakes up north and around the Dolomites, so these are better places to be in if you are visiting during summer.
Planning an Itinerary for Italy 12 days in summer?
Book in advance to avoid paying a high price for flights and accommodation. Plan your itinerary in a way that you can avoid the midday heat in cities like Rome and Venice. Here's a guide for planning a Italy in summer holiday.
---
Honestly, 12 days in Italy is insufficient, however it is perfect if you're visiting Italy for the first or the second time and are looking to spend more than 2 days here.
These Italy itineraries should help you get a taste of the best Italy has to offer.
I hope you have a fabulous time when you visit!
---
FAQs for your 12 days in Italy itinerary
Is 12 days enough in Italy?
No, 12 days is not enough in Italy.
Italy has Venice and the Dolomites in northern regions of Veneto or Trentino Alto Adige, islands in Naples, the fashion capital Milan and picturesque lakes in Lombardy, laidback Puglia, Florence and Tuscany's tiny idyllic towns, beautiful beaches in Sardinia and Sicily and much more.
An Italy itinerary 12 days is certainly not enough to see most of Italy. For a 12 day Italy tour, you can pick one to three regions and visit different cities depending on what you want to see.
How do I plan a 14 day trip to Italy?
For a 14 day trip to Italy, pick one to three regions in Italy. Pick which cities you would like to see and plan how you can travel from one city on your itinerary to another.
If you want to see smaller towns during a 14 day trip to Italy and not stick only to main cities like Venice or Rome, you can do that as long as you have enough time to travel and spend in these towns as per your itinerary.
How many days in Italy is enough?
This depends on what you want to see. If you'd like to see what every region offers, even a month may not be enough. If you'd like to see 4-5 cities, 12-15 days should be enough for your trip to Italy.
Is 2 weeks enough for Italy?
2 weeks is not enough for Italy if you want to see every region in the country. 2 weeks is enough if you want to pick one-three regions and see a few cities in them. You can extend any of the Italy itinerary 12 days described here for a 2 week Italy trip.
---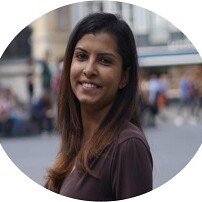 Award-winning Analyst, multi-nominated digital content creator and photographer Lavina Dsouza's words capture stories about culture and tradition mainly through its food and people. She has written and contributed to publications such as The Washington Post, Lonely Planet and Matador Network, to name a few. She is the editor of UntraditionalHumans.com, a non-profit created to share inspiring stories from women of colour who break free from traditions and choose happiness.
She's also a speaker passionate about DEI and champions solo travel. She has collaborated with numerous renowned brands such as Intrepid Travel, TripAdvisor, Travel and Leisure and Adobe, to name a few.
She can be found on Twitter and Instagram.
---
---
Have you ever been to Italy? What's your favourite destination if you were to visit Italy for 12 days?
Let me know in the comments below!
---
---
Some of the links on this post are affiliate links. These do not cost you extra to use, but will help provide Continent Hop with a small commission if/when you purchase through them, to recover some of the costs of running this website and providing free content to help you plan your travel. I appreciate your support!
---