If you love the mountains, then Switzerland is the perfect place to be! This 2 week Switzerland itinerary covers the best bits and will make sure you have a fab time in 14 days in Switzerland!
Switzerland is one of those locations which may be found on everyone's bucket list. Those tall, snowy mountains, peaceful lakes, and buzzing cities beckon almost everyone.
Growing up with a heavy dose of Bollywood, I've always been drawn to its magic, and once you're there, you'll get it. The mountains are as majestic as you could imagine, but there's so much more.
Reflective lakes that calm the soul, and cities that blend the old with the new. Like Zurich with its lively streets, Lucerne's and its lakeside charm, and Zermatt's buzz with its chalets and skiing.
---
So, why a 14/15 days Switzerland itinerary? It's the sweet spot. Enough time to walk mountain paths, enjoy Swiss treats beside a lake, wander through old castles, and even learn a local phrase or two. This 2 week Switzerland itinerary is for those who want a taste of everything – from high peaks to city streets.
It's great if you're a first timer however it will also help those who've been to Switzerland just for a short duration and would like to return for more!
The best reco's to make the most of your Switzerland 2 week itinerary –
Where to stay during your 2 week Switzerland itinerary :
---
Before you start planning your 2 week Switzerland itinerary
---
So, you've decided to explore Switzerland! But, before you pack your bags, there are a few things to know to make your 14 days in Switzerland smoother.
---
Best Times to Visit
Switzerland is gorgeous all year round, but the best time for a 2 weeks Switzerland itinerary truly depends on what you're after. For snow sports and Alpine magic, December to March is ideal. If you're into hiking and lake activities, aim for June to September. Autumn, from September to November, brings vibrant foliage, while spring, from March to May, boasts blooming flowers against snow-tipped mountains.
Key Phrases
As a traveller, knowing a few local phrases can make a difference. Switzerland has four national languages, but let's stick to the main three:
Swiss-German: "Grüezi" (Hello), "Danke" (Thank you)
French: "Bonjour" (Hello), "Merci" (Thank you)
Italian: "Ciao" (Hello), "Grazie" (Thank you)
Currency
The Swiss use the Swiss Franc (CHF). While credit and debit cards are widely accepted, it's a good idea to have some cash handy, especially in smaller towns or for local markets.
Swiss Travel Pass
Planning to spend this 2 week Switzerland itinerary by train? Consider the Swiss Travel Pass. The pass offers unlimited train, bus, and boat rides, plus free entry to over 500 museums. It's available for 3, 4, 8, or 15 consecutive days, making it a great cost-saving tool for travellers keen to explore.
Alright, now that we've got the basics down, you're all set to embark on your 2 weeks in Switzerland itinerary. I remember the first time I charted out my Switzerland itinerary 2 weeks and, trust me, planning it is half the thrill. So, grab a cup of cocoa (or perhaps a Swiss chocolate bar?) and let's chart out our adventure!
---
Switzerland 2 weeks itinerary
Switzerland is a dream for many, and with good reason. Think of snowy mountains, clear lakes, and chocolate – lots of chocolate! It's hard to pick where to go and what to see, especially if you've got only 2 weeks in Switzerland. But that's where this Switzerland 14 day itinerary comes in handy.
By following this sample itinerary for Switzerland, you'll explore vibrant cities like Zurich and take in nature's beauty in places like the Alps.
You will also experience train rides with breath-taking views, and of course, indulge in some delicious Swiss treats along the way. Whether it's your first time or you're revisiting, this 2 week Switzerland itinerary is your guide to making the most of your Swiss trip.
---
A road trip through Switzerland offers stunning scenery, charming villages, and opportunities for outdoor adventures. Here's a suggested 2 weeks Switzerland road trip itinerary that covers some of the country's most iconic destinations:
Duration: 10-14 days (adjustable to your pace)
Route: Zurich – Lucerne – Interlaken – Bern – Lausanne – Lake Geneva (Montreux) – Zermatt – Zurich
Day 1: Arrival in Zurich
Arrive in Zurich, pick up your rental car or buy a Swiss travel pass (which you can do in advance), and spend the day exploring the city
Highlights: Old Town (Altstadt), Lake Zurich, Bahnhofstrasse for shopping
Day 2: Zurich to Lucerne
Drive to Lucerne, a picturesque city surrounded by mountains
Highlights: Chapel Bridge (Kapellbrücke), Lion Monument, explore Old Town
Day 3: Lucerne to Interlaken
Drive to Interlaken, a gateway to the Swiss Alps
Highlights: Explore Interlaken's charming streets, and take a boat ride on Lake Thun or Lake Brienz
Day 4-5: Interlaken and Jungfrau Region
Spend a day or two exploring the Jungfrau Region
Highlights: Jungfraujoch excursion, Lauterbrunnen Valley, Grindelwald
Day 6: Interlaken to Bern
Drive to Bern, the Swiss capital
Highlights: Explore the Old Town (Vieille Ville), and visit Bear Park
Day 7: Bern and Surroundings
Spend a day exploring Bern and its surrounding areas
Highlights: Einstein House, Gurten Park, visit nearby Emmental for cheese tasting
Day 8: Bern to Lausanne
Drive to Lausanne and check out the Olympic Museum, The Lausanne Cathedral and the Ouchy Promenade
Day 9: Lausanne to Montreux (Lake Geneva)
Drive to Montreux, situated on the shores of Lake Geneva
Highlights: Château de Chillon, stroll along the lake promenade
Day 10: Montreux
Explore Montreux further or take a boat trip on Lake Geneva
Highlights: Montreux Jazz Festival (if timed right), Rochers-de-Naye excursion
Day 11: Montreux to Zermatt
Drive to Zermatt, a car-free village at the foot of the iconic Matterhorn
Highlights: Enjoy the stunning Alpine scenery, and explore Zermatt village
Day 12: Zermatt
Spend a full day in Zermatt
Highlights: Gornergrat Railway, Klein Matterhorn, Hiking, or just soaking in the mountain views
Day 13: Zermatt to Zurich
Drive back to Zurich
Highlights: If time permits, visit Zurich's remaining attractions or enjoy shopping
Day 14: Departure from Zurich
Return your rental car if you have one and catch your departure flight from Zurich
You can adjust the duration and specific stops based on your interests and available time. Switzerland's efficient transport network makes it easy to explore this stunning country by car, rail or any form of transport possible!
---
---
Week 1 of your 2 week Switzerland itinerary
---
Zurich (2 days)
This Switzerland 2 weeks itinerary begins in Zurich, Switzerland's largest city and a vibrant blend of rich history and modern sophistication. Nestled against the backdrop of the snow-capped Alps, Zurich offers a harmonious fusion of cultural heritage and stunning natural landscapes.
Things to do in Zurich during your Switzerland 2 weeks itinerary
A great way to explore Zurich is by booking this City Highlights Tour which covers all the major spots in the city. Here are some of the things you can do in Zurich by yourself:
You can wander through the charming streets of Altstadt (Old Town), characterised by historic architecture. Don't miss iconic landmarks like Grossmünster, known for its twin towers, and St. Peter's Church, home to one of Europe's largest clock faces. Enjoy the atmospheric Niederdorf district with its quaint alleys, boutiques, and cafes
Shop on Bahnhofstrasse, a renowned destination with luxury boutiques and department stores. Enjoy world-class shopping and take breaks at charming cafes and restaurants along this bustling street
Take the Polybahnli funicular to the University terrace for spectacular views of the city
For a relaxing experience, I suggest taking a boat ride on Lake Zurich. It offers stunning views of the city and the Alps. Alternatively, you can simply unwind with a leisurely lakeside stroll along the picturesque promenade
Explore Switzerland's rich cultural heritage at the Swiss National Museum. Discover artefacts, art, and exhibits that narrate the country's history and traditions
For a memorable adventure, consider hiking up Uetliberg Mountain. Alternatively, you can take a scenic train ride to the top, where you'll be rewarded with panoramic views of Zurich, the lake, and the surrounding countryside
Kunsthaus Zurich is a renowned art museum housing an impressive collection of both Swiss and international art. You can explore exhibitions featuring works by famous artists
Take a cable car to Felsenegg, where you'll be treated to amazing views of Lake Zurich and the surrounding landscape. It's a fantastic vantage point for capturing memorable photographs
Dine at Viadukt, a former railway viaduct turned into a vibrant dining and shopping area. You can enjoy a meal at one of the restaurants nestled beneath the historic arches, providing a unique culinary experience
A great accommodation option in Zurich is Baur au Lac, a luxurious 5-star hotel with a central location overlooking Lake Zurich.
---
---
Lucerne (2 days)
Next on this Switzerland two week itinerary is Lucerne, where you can spend 2 days. You can take a train or drive up to the city from Zurich, which will take about 1 hour. I will of course suggest the train as this will be included in your Swiss travel pass.
Another way to get to Lucerne is to visit Mount Rigi for a fun half day visit (if you're not planning on hiking) and then take the cruise from Vitznau station to Lucerne – included in your pass!
Things to do in Lucerne during your two weeks in Switzerland itinerary
Here are some of the things you can see and do in Lucerne:
Roam the iconic wooden Chapel Bridge (Kapellbrücke), immersing yourself in its historical charm
Stand in awe before the Lion Monument (Löwendenkmal), the monumental sculpture carved into a rock face, commemorating Swiss Guards who bravely met their fate during the French Revolution
Embark on a leisurely boat ride through Lake Lucerne (Vierwaldstättersee) surrounded by breathtaking alpine vistas
Ascend to the 'Queen of the Mountains', Rigi Mountain, aboard a cogwheel train, and check out its panoramic peaks and hiking trails
Ride the world's steepest cogwheel railway, and soar by cable car, to Mount Pilatus for its stunning views and hiking terrain by booking this guided tour
Discover the Swiss Museum of Transport (Verkehrshaus der Schweiz) and learn about Switzerland's transportation history through interactive exhibits, vintage vehicles, and a planetarium
Admire the Jesuit Church (Jesuitenkirche): Marvel at the baroque architecture and explore the intricate interior of this historic church
Shop for Treasures: I highly recommend exploring Lucerne's boutique shops, watchmakers, and chocolatiers to collect souvenirs and Swiss delights
Indulge in Swiss Cuisine: Savour traditional Swiss dishes like fondue or raclette at local restaurants. I recommend Le Lapin for a lovely Swiss seasonal meal
Book a stay at Hotel Schweizerhof Luzern, a family-owned hotel, located right in Lucerne's Old Town. The place offers elegant rooms and a spa area.
---
Interlaken (2 days)
Your next stop on this 2 week Switzerland itinerary is Interlaken, a beautiful Swiss town known for its mountains and outdoor activities. To reach Interlaken from Lucerne, one can take a direct train, a journey that passes through Switzerland's picturesque landscapes and typically takes around 2 hours. You can spend 2 days here and if you don't wish to do so, a great option is taking this day trip to Grindelwald and Interlaken from Lucerne.
Things to do in Interlaken during your Switzerland two weeks itinerary
Start your day with an adventure by exploring the hiking and biking trails that offer jaw-dropping views of the Jungfrau region's mountains and lakes
Take the funicular to Harder Kulm, the 'Top of Interlaken', for panoramic views of the Eiger, Mönch, and Jungfrau mountains. Don't miss the Two Lakes Bridge for stunning photo opportunities
Enjoy a relaxing boat cruise on either Lake Thun or Lake Brienz, where you can take in the serene waters and surrounding mountains
For an adrenaline rush, I recommend booking this paragliding over Interlaken activity. It offers a unique perspective of the town and its stunning landscape
Dine at Restaurant Taverne, to savour Swiss cuisine while enjoying the picturesque scenery
Take this guided full-day tour to the Jungfraujoch, the 'Top of Europe'. You can explore the Ice Palace, marvel at the Aletsch Glacier, and soak in the stunning alpine vistas
Explore the picturesque Lauterbrunnen Valley, known for its stunning waterfalls such as the Trümmelbach Falls, hiking trails, and the charming village of Lauterbrunnen
Take a short train ride to Grindelwald, a scenic mountain village. You can explore the area, go for hikes, or simply enjoy the alpine atmosphere
For a luxurious stay, you can stay at Victoria Jungfrau Grand Hotel & Spa, a 5-star property, offering stunning views of the Jungfrau mountain range.
---
---
Week 2 of your 2 week Switzerland itinerary
---
Bern (2 days)
Next in this 2 week Switzerland itinerary, you can spend two days in Bern, the charming Swiss capital, approximately 1.5 hour's train journey away from Interlaken.
Things to do in Bern during your 14 days in Switzerland itinerary
Begin your Bern adventure in the Old Town, where cobbled streets, medieval fountains, and sandstone buildings transport you to a bygone era. Be sure to visit the iconic Zytglogge clock tower, with its animated figurines that perform a charming spectacle each hour. You can book this guided 90-minute Stroll Through the Old Town for a complete experience
Climb the Bern Munster's tower for panoramic views of the city and the Bernese Alps. Inside, you'll find exquisite stained glass windows and a peaceful ambience
Immerse yourself in Swiss history and culture at the Bern Historical Museum. Its diverse collections include artefacts, art, and archaeological finds
Discover the former residence of Albert Einstein when he developed the theory of relativity. The Einstein House is now a museum dedicated to his life and work
For a touch of nature, take a funicular ride to Gurten, Bern's local mountain. You can hike, enjoy panoramic views, or simply relax in the park
If it's a warm day, you can join the locals and take a refreshing swim in the Aare River. The current makes it a fun adventure
Enjoy a sumptuous dinner at Kornhauskeller, a historic restaurant with an elegant atmosphere and my personal favourite
Visit the Rose Garden (Rosengarten) and delight in over 200 varieties of roses and a stunning view of the Old Town
Stay at Hotel Bellevue Palace, a luxurious 5-star hotel located in the heart of Bern, offering impeccable service and elegant rooms.
---
Lausanne (2 days)
Next on this Switzerland 2 weeks itinerary is Lausanne, a vibrant city nestled on the shores of Lake Geneva. It is known for the Olympic Museum and the gothic Lausanne Cathedral.
Things to do in Lausanne during your Switzerland 2 weeks itinerary
Discover the history of the Olympic Games and explore interactive exhibits, memorabilia, and sports-related artefacts at the world-renowned Olympic Museum(You can grab a ticket here)
Visit Lausanne Cathedral (Cathédrale Notre-Dame), the impressive Gothic cathedral, known for its stunning architecture and panoramic views from the tower
Explore the Collection de l'Art Brut, a unique museum featuring art created by self-taught artists. It offers a fascinating and unconventional art experience
Take a stroll along the beautiful Ouchy Promenade by Lake Geneva. Enjoy the serene views and the fresh breeze
Wander through the charming Lausanne Old Town with its narrow streets, historic buildings, boutiques, and cosy cafes
Visit the Musée de l'Élysée, a photography museum showcasing diverse exhibitions highlighting the art of photography
Relax in Parc de Mon Repos, a tranquil park with well-maintained gardens, sculptures, and a serene lake
Take a short train ride to Morges and explore Château de Morges, a historical castle with a museum dedicated to military history. After visiting the castle, enjoy a scenic walk along the lakeside promenade in Morges, where you can appreciate the breathtaking view of the Alps
Visit the picturesque Ouchy Castle, which has been transformed into a luxury hotel. You can still explore its beautiful surroundings and enjoy lakeside dining
Discover a wide variety of plant species from around the world at the Lausanne Botanical Garden (Jardin Botanique)
Experience Lausanne's vibrant nightlife in areas like the Flon district, where you can find bars, clubs, and live music venues
Royal Savoy Hotel & Spa is a great stay option in Lausanne. This centrally located hotel boasts stylish rooms, a spa, a fitness centre, and excellent dining options.
---
Montreux (2 days)
Take a scenic train ride from Geneva and reach Montreux to spend two days here on your 2 week Switzerland itinerary. Montreux, nestled on the shores of Lake Geneva with a backdrop of the Swiss Alps, is a picturesque town known for its annual Montreux Jazz Festival and stunning scenery.
Things to do in Montreux during your Switzerland 2 weeks itinerary
Explore the Château de Chillon (Chillon Castle), a mediaeval castle set on a small island in Lake Geneva (You can book tickets here). It's one of Switzerland's most visited historic sites, offering guided tours through its well-preserved rooms, ramparts, and dungeons
If you visit in July, don't miss the world-famous Montreux Jazz Festival. Enjoy live music performances, street artists, and a lively atmosphere along the lakeside promenade
If you're visiting during the holiday season, you can explore the Montreux Christmas Market with its festive lights, stalls selling crafts and local products, and a charming atmosphere
Take a cogwheel train to Rochers-de-Naye, a mountain summit and visit the Alpine Garden, see marmots up close, and enjoy panoramic views of Lake Geneva and the Alps
Explore the nearby Lavaux Vineyards, a UNESCO World Heritage site. I recommend taking a wine tour, sampling Swiss wines, and walking amid the picturesque terraced vineyards
Learn about the history and culture of Montreux at the Montreux Museum (Musée de Montreux). It features exhibitions on the town's development, famous residents, and more
Check out events and concerts at the Montreux Music & Convention Center, which hosts a variety of performances and exhibitions throughout the year
Try your luck at the Montreux Casino, or simply enjoy its lively ambience, bars, and restaurants. You can also visit the Queen Studio Experience here to see memorabilia, learn about the band's history and pay homage to the rock band Queen, who recorded many of their albums in Montreux. You can also book this guided tour to visit places where Freddie Mercury and Queen frequented
You can book a stay at the Fairmont Le Montreux Palace, a luxurious 5-star hotel, located on the shores of Lake Geneva, offering stunning lake and mountain views.
---
---
Zermatt (2 days)
After spending 12 days in Switzerland, the last stop in your 2 week Switzerland itinerary can be Zermatt, a car-free village nestled in the Swiss Alps.
Things to do in Zermatt during your Switzerland 2 weeks itinerary
Book a ticket to this cogwheel train up to the Gornergrat summit, which offers a panoramic view of the Matterhorn and surrounding peaks
Dive deep into Zermatt's history, learn about the first ascent of the Matterhorn, and understand the local culture at the Matterhorn Museum
Explore Hinterdorf, the old part of the village to see traditional wooden barns and houses that date back to the 16th century
Visit the highest cable car station in Europe, the Matterhorn Glacier Paradise. It offers spellbinding panoramas, a unique ice palace, and an observation deck
Zermatt is a mecca for winter sports enthusiasts. Take advantage of its diverse skiing and snowboarding terrains, suitable for all skill levels. The village's ski season is also notably long.
Take to the skies and experience Zermatt from a bird's-eye perspective by booking this tandem paragliding session
Stay at The Omnia, a luxurious hotel with a modern design, offering magnificent views of the Matterhorn.
---
2 weeks in Switzerland cost
The cost of a 2 week Switzerland itinerary can vary widely depending on various factors such as your travel style, accommodation preferences, activities, and dining choices. Switzerland is known for being a relatively expensive destination, but with careful planning, you can manage your expenses.
Here's a rough breakdown of the main expenses you might incur during a 2 weeks Switzerland trip:
Accommodation: $150 – $300 per night for mid-range hotels
Food: $30 – $50 per meal at mid-range restaurants
Transportation: $600 for a 15-day Swiss Travel Pass
Activities: $10 – $50+ for entry to attractions
Shopping: Variable, depending on your preferences
Miscellaneous: Tips, snacks, and unexpected expenses
Approximate Total Cost: A reasonable estimate for covering Switzerland in 2 weeks could range from $1,500 to $3,000 or more per person.
---
There you have it – two weeks soaking up Switzerland's beauty and charm. I hope this Switzerland itinerary 14 days has inspired you to visit this amazing country. Whether you're reminiscing or planning your trip, always remember: the magic of Switzerland is enduring, waiting to be explored again and again.
---
FAQs – 2 week Switzerland itinerary
---
How to plan a trip to Switzerland?
All set to explore Switzerland? Choose the best season—winter for skiing or summer for hiking. Consider your budget; Switzerland can be pricey. Prioritise must-visit places like Zurich, Zermatt, and serene lakes. Utilise the excellent train system with a Swiss Travel Pass for convenience. Accommodations range from luxurious city hotels to charming country guesthouses. Knowing basic phrases in German, French, or Italian is helpful. With careful planning, your Swiss adventure promises to be unforgettable.
Is 2 weeks in Switzerland enough?
2 weeks in Switzerland allows a balanced exploration of its cities and natural wonders. It offers a mix of urban charm and Alpine beauty for a memorable experience.
Is 7 days in Switzerland enough?
Yes, a week in Switzerland is enough to cover many major spots like Zurich, Lucerne, and Geneva, the Jungfrau region or the Matterhorn, and even take scenic train rides like the Glacier Express. While you won't see everything, a well-planned 1 week Switzerland itinerary will ensure you experience a good mix of Switzerland's urban charm and natural beauty.
Which country to combine with Switzerland?
If you're considering pairing Switzerland with another European destination, a popular choice is France. Just a short train ride away, you can effortlessly transition from the snowy peaks and serene lakes of Switzerland to the romantic streets of Paris or the charming Alsace wine region near the Swiss-French border.
What is the best way to travel around Switzerland?
The best way to travel around Switzerland is by using its efficient and scenic train system. Swiss Railways (SBB/CFF/FFS) offers punctual, comfortable, and extensive rail services that connect even the remotest parts of the country. For deeper exploration, postbuses and cable cars integrate seamlessly. Consider a Swiss Travel Pass for unlimited travel across trains, buses, and boats.
---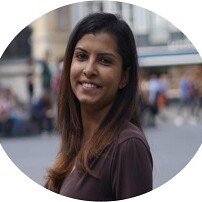 Award-winning Analyst, multi-nominated digital content creator and photographer Lavina Dsouza's words capture stories about culture and tradition mainly through its food and people. She has written and contributed to publications such as The Washington Post, Lonely Planet and Matador Network, to name a few. She is the editor of UntraditionalHumans.com, a non-profit created to share inspiring stories from women of colour who break free from traditions and choose happiness.
She's also a speaker passionate about DEI and champions solo travel. She has collaborated with numerous renowned brands such as Intrepid Travel, TripAdvisor, Travel and Leisure and Adobe, to name a few.
She can be found on Twitter and Instagram.
---
---
EXPLORE MORE OF SWITZERLAND
---
Some of the links on this post are affiliate links. These do not cost you extra to use, but will help provide Continent Hop with a small commission if/when you purchase through them, to recover some of the costs of running this website and providing free content to help you plan your travel. I appreciate your support!
---