Lucerne is one of the prettiest towns in Switzerland, one that everyone has on their itinerary. Here's how many days in Lucerne you need – from 1 to 6 that include all details of things to see in Lucerne, eat and do!
Nestled in the foothills of the Swiss Alps and surrounded by stunning natural scenery, including crystal-clear lakes, lush forests, and snow-capped mountains, the city of Lucerne is truly magical!
Also known as the 'Gateway to Central Switzerland', Lucerne is home to some of the country's most iconic landmarks and scenic landscapes.
There are so many things to see and do in and around this dazzling city that you may wonder how many days in Lucerne to make the most of your visit. Read on to find out!
---
How many Days in Lucerne – based off the best things to do
---
Lucerne is a city that deserves your time and attention. Its picturesque setting along Lake Lucerne, surrounded by the Swiss Alps, creates a backdrop that's nothing short of wondrous! But beyond its natural beauty, Lucerne is a city that's rich in history, culture, and charm and can be enjoyed for a few days or a week, depending on your interests and travel style.
If you are wondering how many days needed in Lucerne, the answer would be at least three days.
Spending at least three days in Lucerne will give you enough time to experience the city's unique attractions such as the Chapel Bridge, Lion Monument, and the Swiss Transport Museum, and learn about its history.
However, if you want to experience more of Switzerland and its culture, consider spending five days in Lucerne. This will allow you to take day trips to nearby destinations, such as Mount Pilatus, and Mount Rigi along with the city of Zurich, which is just 40 minutes away.
---
1 / 2 / 3 days in Lucerne to cover the best spots
---
3 days in Lucerne are just about enough to completely explore the city itself, which offers a wealth of cultural, historical, and natural treasures. Don't believe me? Here are the best things to do!
Since you will be exploring around the city itself, I recommend staying in Lucerne for the first 3 days. You can either head out on your own to find out things to see in Lucerne. But if you would prefer an itinerary, then here's how you can spend your 3 days in Lucerne
---
---
Day 1
Lucerne Old Town, Chapel Bridge, Church of St. Leodegar, Lion Monument, Lucerne Promenade
---
Lucerne Old Town
Start your day at the charming Old Town of Lucerne and wander around the cobblestone streets of the historical city centre, observing the well-preserved medieval architecture and lively atmosphere.
On your walks, you will notice some narrow alleys and hidden courtyards which are perfect for exploring on foot. Make sure to taste a variety of Swiss and international cuisine at one of the boutique shops, cafes, and restaurants which line the streets.
In Old Town, visit the Water Tower, a 14th-century fortification that served as a prison and torture chamber in the past, and the Town Hall, an elegant Renaissance building that houses the city's government.
The impressive Jesuit Church is also a must-see, as one of the most important examples of Baroque architecture in Switzerland.
---
Church of St. Leodegar
Just across the Chapel Bridge, the Church of St. Leodegar is Lucerne's most magnificent landmark and one of the finest examples of Renaissance architecture in Switzerland. The most imposing sight of the church's facade is two towers, which are over 75 meters tall, making them some of the tallest church towers in Switzerland!
The interior of the church is equally impressive, with ornate Baroque decorations and stunning frescoes that depict scenes from the Bible and the lives of saints.
The high altar is particularly notable, as it is made of white marble and features intricate carvings and sculptures. The Church is named after Saint Leodegar who is one of the patron saints of the city.
---
DETAILS
Hofkirche St. Leodegar
Address: St. Leodegarstrasse 6, 6006 Luzern, Switzerland
Timings: 7:00 a.m. to 7:00 p.m.
Price: Free
---
Chapel Bridge
At the heart of the Old Town is Lucerne's most recognizable landmark, the Chapel Bridge, a covered wooden footbridge that spans the Reuss River and Europe's oldest covered bridge!
Originally built in the 14th century as part of the city's fortifications, the bridge has gone through several renovations over the years but still retains much of its original character.
One of the most unique features of the Chapel Bridge is its interior paintings, which depict scenes from Swiss history and biographies of the city's patron saints, St. Leodegar and St. Maurice.
---
Lion Monument
In the heart of Lucerne, there lies a monument that captures the essence of bravery, sacrifice, and resilience. Carved into the face of a cliff, the Lion Monument is a stunning work of art that tells a story of heroism and loss!
As you approach the monument, you are greeted by the solemn gaze of a magnificent lion, its eyes filled with quiet strength and resolve. The lion is carved from a single piece of rock and is depicted in a state of eternal repose, its paws clutching a broken spear and shield honoring the Swiss Guards who died during the French Revolution, defending the Tuileries Palace in Paris. The lion represents the courage and sacrifice of these brave soldiers, who gave their lives to protect their principles and beliefs.
---
DETAILS
Address: Denkmalstrasse 4, 6002 Luzern, Switzerland
Timings: 24 Hours
Price: Free
---
On Day 1, you can enjoy the above places at your own leisure, covering as much of Old Town as possible. Remember, Old Town has many hidden walkways and alleyways for you to explore!
However, if you would prefer to cover these spots quickly, do check out this Luzern City Tour Private Walking Tour with Lake Cruise, which not only covers all attractions I have provided above but also makes time for a boat cruise, all in just 4 hours!
---
Musegg Wall
To get some incredible views of the Lucerne, the Musegg Wall has to be on your to-do list. The Wall is a historic fortification surrounding the Old Town and offers panoramic views of the Old Town and the Alps.
To explore the Musegg Wall, you can start at the Zyt Tower, which is home to the famous clock that chimes every hour. From here, you can walk along the wall to visit the other towers, including the Männli Tower, which houses a museum dedicated to the history of the wall and the city
---
DETAILS
Musegg Wall
Address: Auf Musegg, 6004 Luzern, Switzerland
Timings: 8:00 a.m. to 7:00 p.m.
Price: Free
---
Lucerne Promenade
End your first day on the picturesque Lucerne Promenade, lined with beautiful flower beds,  a walkway that runs along the Reuss River in the heart of Old Town. Along the way, stop to enjoy the many cafes, restaurants, and shops that line the street, as well as take in the lively street performances and buskers that often perform.
---
---
Day 2
Boating on Lake Lucerne, Swiss Transport Museum, Richard Wagner Museum, Glacier Garden
---
Boating on Lake Lucerne
What better way to start your day than a boat ride on Lake Lucerne? One of the largest lakes in Switzerland, the lake is surrounded by stunning mountains, making it an ideal destination for boating and sightseeing.
There are several boat tour options available, ranging from one-hour cruises to full-day excursions. You can book tickets near the lake or online through this website.
As you glide across the crystal-clear waters of the lake, you'll be treated to stupendous views of the surrounding mountains, including Mount Pilatus and Mount Rigi.
Some of the boats also have onboard restaurants and bars, so you can enjoy a delicious meal or a refreshing drink while taking in the stunning scenery, such as this Lake Lucerne 1st Class Cruise with Gourmet Lunch! And for those who want a more active experience, there are also options for kayaking, paddleboarding, and other water sports!
---
Swiss Transport Museum
Known as the Verkehrshaus der Schweiz, this fascinating museum is dedicated to all forms of transportation and is a must-visit for anyone interested in the history of transportation.
Inside the museum, visitors can learn about the history of transportation in Switzerland, including the development of the country's railway system and the evolution of aviation, along with a vast collection of vintage cars, planes, trains, and boats with interactive displays allowing you to learn about the science behind transportation.
---
DETAILS
Swiss Museum of Transport
Address: Lidostrasse 5, 6006 Luzern, Switzerland
Timings: 10:00 a.m. to 6:00 p.m. all days
Price: Check here
---
Richard Wagner Museum
For those interested in classical music and opera, the Richard Wagner Museum offers a unique opportunity to explore the composer's life and legacy.
The museum is housed in a villa that was once home to Wagner and his family, and it is one of the most important cultural landmarks in the city.
The highlight of the museum is the original Steinway grand piano that Wagner used to compose his famous opera, "Tristan and Isolde.", along with many of his personal belongings
---
DETAILS
Address: Richard-Wagner-Weg 27, 6005 Luzern, Switzerland
Timings: Tuesday to Sunday – 11:00 a.m. to 5:00 p.m. / Monday closed
Price: Adults – 12 CHF/ Children – 5 CHF
---
The Glacier Garden
To get a peek into the history and geology of the area surrounding Lucerne, head to the Glacier Garden, a unique and fascinating attraction featuring glacial potholes and rock formations from the last ice age!
---
DETAILS
Address: Denkmalstrasse 4a, 6006 Luzern, Switzerland
Timings: 10:00 a.m. to 6:00 p.m. all days
Price: Adults – 22 CHF / Children – 12 CHFT
---
Day 3
Day Trip to Mount Pilatus
---
Whatever may be the best time to visit Lucerne, it is incomplete without a trip to the nearby Mount Pilatus!
Mount Pilatus is a majestic peak in the Swiss Alps and is easily recognizable by its distinct shape, which resembles a dragon's pack.
The mountain is surrounded by beautiful alpine scenery, including rugged cliffs, deep valleys, and pristine lakes, and is also home to a diverse range of flora and fauna.
---
Reaching the summit of Mount Pilatus
There are many ways for you to reach Mount Pilatus from Lucerne and I have suggested the best ones, one from Kriens and the other from Alpachstad.
From Kriens: Lucerne to Kriens (by bus) – Kriens to Frakmuntegg (by gondola) – Frakmuntegg to Mount Pilatus (cable car 'Dragon Ride')

From Alpachtstad: Lucerne to Alpachstad (by train/boat/car) – Alpachstad to Mount Pilatus (by cogwheel train)
With this Lucerne: Mt. Pilatus Cable Car, Cogwheel Train & Lake Cruise, you can experience the thrill of both these ways, with all your worries of making reservations and bookings washed away! As a bonus, you also get a boat cruise over Lake Lucerne!
Info: You can also avail of the Golden Ticket & Silver Ticket package options. The Golden Ticket is the premium ticket option, which includes round-trip transportation from Lucerne to Mount Pilatus. The route goes as follows:
Lucerne to Alpachstad (by boat) – Alpachtsad to Pilatus (by cogwheel) – Pilatus to Frakmuntegg (by Dragon Ride Cable Car) – Frakmuntegg to Kriens (by Gondola) – Kriens to Lucerne.
Benefits of taking the Golden Ticket package include priority boarding, meaning less time waiting in line and more time enjoying the stunning views!
The Silver Ticket package is a more affordable option. The only difference is that instead of reaching Alpachstad from Lucerne by boat, you will do so by train.
The rest of the itinerary is the same as the Golden Ticket. This ticket is ideal for those who want to experience the cogwheel train ride up the mountain but prefer to make their own way to Alpnachstad.
You can book the tickets either directly at the train stations of the cable car or the cogwheel. Do keep an eye out for changes in services since the cogwheel and cable car are sometimes shut during the winter.
---
Things do to at Mount Pilatus
At the top of Mount Pilatus, you'll find yourself surrounded by stunning panoramic views of the Swiss Alps, Lake Lucerne, and the surrounding landscapes!
Plenty of things await you at the top:
Take in the mind-numbing views from the summit from the several viewing platforms and terraces. On a clear day, you can see as far as the Black Forest in Germany and the Mont Blanc massif in France!

If you're feeling adventurous, take a hike on one of the numerous hiking trails around Mount Pilatus, which range from easy to difficult, so there's something for everyone.

Relax beneath the mountain at one of the restaurants or cafes for a warm relishing cup of Swiss hot chocolate, Rosti, Raclette, and Fondue. The restaurants are located at different points of the mountain, so you can take your pick based on your preferred view and atmosphere 2000 meters above the sea!

For a lesson on dragons and mythology, head to the Dragon's Path, a walkway that is suspended above a cliff with panoramic views of Lake Lucerne. The walkway is not for the faint-hearted, but it's worth it for the incredible views.
---
Where to stay in Lucerne
Lucerne has plenty of places and accommodations where you can plan a perfect stay. I would recommend staying either at Old Town or at Kreins if you want to stay in the shadow of Mount Pilatus!
Luxury: Hotel Schweizerhof Luzern
Located in the heart of the Old Town, this is a luxurious 5-star hotel offering stunning views of Lake Lucerne and the Alps, with elegant rooms and suites, offering a perfect choice for a lavish stay in Lucerne.
Mid-range: Hotel Central Luzern
Hotel Central Luzern is a charming 3-star hotel with comfortable rooms and a convenient location as it is just a short walk from many of the city's top attractions, including the Chapel Bridge and the Lion Monument.
Budget: Hotel Felmis
Hotel Felmis is a charming budget hotel situated in a peaceful location and is surrounded by green fields and rolling hills. The rooms are modern and comfortable with large windows and offer stunning countryside views.
---
Spending beyond 3 days in Lucerne
---
For those thinking about how many days in Lucerne Switzerland to explore even more of the surrounding area and experience all that this beautiful region has to offer, I would recommend at least 5 days.
You can use the itineraries for day 4 and day 5 either as standalone trips or even for planning the entire 5-day trip to Lucerne.
---
---
Day 4
Day Trip to Mount Rigi
Also known as the 'Queen of the Mountains', Mount Rigi is a popular day trip for nature lovers and adventure seekers alike.
---
Reaching Mount Rigi
Again, there are multiple ways to reach Mount Rigi but I will suggest the most direct way to reach the summit.
Take a boat from Lucerne to Vitznau which will take just around an hour. Check the timetable through the official website. From Vitznau, catch the red Rigi Bahn, which is also Europe's oldest mountain railway, to the top.
On special occasions, an old steam train will take you to Mount Rigi! You can check the timetable for the Rigi Bahn from the official website.
Alternatively, if you don't want the hassle of making reservations, you can take this Classic Rigi Round Trip guided tour from Lucerne.
---
Things to do at Mount Rigi
Once you arrive at Mount Rigi, there are plenty of things to do:
One of the most popular options is to take a hike on one of the many trails that crisscross the mountain, offering stunning views and plenty of fresh mountain air.

There are also several restaurants and cafes where you can stop for a meal or a drink, and a range of other activities such as paragliding, biking, and horseback riding.

Do visit the Rigi Kulm Museum to get more insights into the geology, flora, and fauna of the area and the story of how the mountain developed into a tourist destination.

If you happen to visit in winter, choose between skiing, sledding, and snowboarding.

Don't forget to take in the awesome views of Lake Lucerne, Lake Zug, and Lake Lauerz in the distance!

For a more unique experience, visit the Alp  Chäserenholz cheese farm or enjoy some spa time at the Rigi Kaltbad.
---
Day 5
Day Trip to Zurich
The best time to visit Lucerne will remain incomplete without a day trip to Zurich. For those of you who are worrying about how many days in Zurich and Lucerne, you will be happy to know that a day trip to Zurich is sufficient to see most of the city.
Alternatively, you can also plan a short stay in Zurich.
---
How to reach Zurich from Lucerne?
To reach Zurich from Lucerne, simply take a train from Lucerne train station, which runs every 30 minutes or so and takes around 45 minutes to reach Zurich's main station. You can book tickets on the Swiss Federal Railways official website. Try catching the earliest train so that you get more time to explore
---
Things to do in Zurich
Once you arrive, there are plenty of things to see and do, whether you're interested in history, art, or just soaking up the city's cosmopolitan atmosphere. If you prefer to explore on your own, do cover the following attractions:
Zurich Old Town or Altstadt with its charming cobbled streets and historic buildings such as the Fraumunster Church and Grossmunster.
Kunsthaus Zurich and Swiss National Museum, with its impressive collection of artworks.

Shopping on Bahnhofstrasse

Chocolate tasting at Lindt Chocolate Store

Boating on Lake Zurich

Hiking on Uetliberg mountain
I would highly recommend this Zurich: City Tour, Cruise, and Lindt Home of Chocolate visit for a more relaxed and quick experience.
After a day full of exploration, catch a late train back to Lucerne.
---
Best time to visit Lucerne
The best time to visit Lucerne is all year round!
Each season will allow you to explore different sides of this magnificent and ancient city; the best time to visit Lucerne would depend on your preferences and choices and offers a unique experience.
In that spirit, I have provided how Lucerne is a magical city to visit for any and every season. So, before deciding how many days to spend in Lucerne, plan your ideal time to visit this beautiful city.
Summer
If by best time to visit Lucerne, you mean the ideal time, then that would be the summer season between June and September, the peak season and the most magical!
After a chilly spring, the city is greeted by warm weather and a ray of pleasant sunshine. Temperatures are somewhere between 12 °C / 24 °C. The long day means a perfect time for exploring Lucerne's outdoor attractions and for hiking.
Many parks and gardens of the city are in full bloom for you to have a small picnic or simply a leisurely stroll.
Mind you, summer is also the busiest season in Lucerne, so expect plenty of crowds and lines. If you plan to visit Lucerne in Summer, make sure to book your hotels and tours in advance.
Spring
After Summer, the best time to visit Lucerne is Spring, between March and May, when temperatures range between 18°C / 9 °C. Spring in Switzerland is a time of renewal and growth.
As the snow melts away, the city comes to life with vibrant colours and fresh scents! Spring is also a low season so you can have a pleasing experience unperturbed by the crowds.
Since the city sits in the lap of the Swiss Alps, you have lots of options to visit the nearby mountains to get a bird's eye view of the surrounding panorama, while blooming flowers in the valley.
Autumn
If you want some time off from the crowds while planning how many days in Lucerne, Autumn is also one of the best time to visit Lucerne which is between mid-September to mid-October, just after the summer peak season ends.
Temperatures are not cold, just about pleasant at 14°C / 6 °C and as it starts to cool down, Lucerne transforms into a vibrant autumn wonderland.
The trees turn golden and red, and the crisp air provides the perfect atmosphere for outdoor activities such as hiking and cycling or taking a boat ride on Lake Lucerne.
Winter
Winter is off-season in Lucerne and it can get very cold. Temperatures easily go down to minus degrees until February. On the bright side, low crowds, cheap bookings, and the twinkling Christmas lights are sure to bring lots of warmth!
The city's many Christmas markets, such as the famous Luzern Christmas Market, offer a dazzling experience with their cosy atmosphere, twinkling lights, and delicious food.
The snow-capped mountains provide the perfect backdrop for winter sports, such as skiing, snowboarding, and snowshoeing making it the best time to visit Lucerne.
---
Getting around Lucerne
If you are worrying about how to get around in Lucerne Switzerland on your short trip, I have you covered.
The public transport system of Lucerne is extremely efficient and includes buses and local trains. The entire city is divided into zones and you have to buy tickets for a particular zone. The zone for Lucerne city is Zone 10, so you just have to buy a ticket for this zone and you are all set, since all attractions fall within this zone, including Kreins, when you have to head to Pilatus.
Alternatively, you can also avail ride-hailing apps such as Uber, RfTaxi, and McTaxi or rent cars and bicycles.
---
With its stunning mountain and lake views, charming Old Town, and world-class museums, there is no shortage of things to do and see in Lucerne, a city that deserves a visit.
So, take your time to soak in the beauty of this enchanting city and create some unforgettable memories!
---
How many days in Lucerne – FAQs
Is 1 day enough in Lucerne?
1 day in Lucerne would be very hectic and you will have to rush around all the time. If you are willing to do so, squeeze in Old Town and a quick day trip to Mount Pilatus and you can just about be done!
Is 4 days enough in Lucerne?
4 days are just about enough the explore Lucerne in relative peace. You can also take two day trips to Mount Pilatus and Mount Rigi without having to rush around all the time.
Is it worth visiting Lucerne Switzerland?
Yes! It is worth it. Surrounded by mountains and lakes, Lucerne is a great destination for anyone interested in history, culture, nature, or simply looking for a relaxing and beautiful place to visit.
Is Interlaken a day trip from Lucerne?
Interlaken is doable as a day trip from Lucerne but it would involve quite a lot of travelling. Interlaken is around 70 kilometers away from Lucerne and the train journey takes around two hours so you would spend a significant amount of your day on the train. But, with the right planning, it may be possible!
---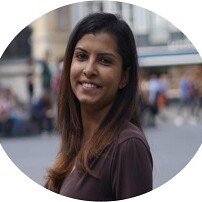 Award-winning Analyst, multi-nominated digital content creator and photographer Lavina Dsouza's words capture stories about culture and tradition mainly through its food and people. She has written and contributed to publications such as The Washington Post, Lonely Planet and Matador Network, to name a few. She is the editor of UntraditionalHumans.com, a non-profit created to share inspiring stories from women of colour who break free from traditions and choose happiness.
She's also a speaker passionate about DEI and champions solo travel. She has collaborated with numerous renowned brands such as Intrepid Travel, TripAdvisor, Travel and Leisure and Adobe, to name a few.
She can be found on Twitter and Instagram.
---
---
EXPLORE MORE OF SWITZERLAND
---
Some of the links on this post are affiliate links. These do not cost you extra to use, but will help provide Continent Hop with a small commission if/when you purchase through them, to recover some of the costs of running this website and providing free content to help you plan your travel. I appreciate your support!
---