Seealpsee, a lake in the canton of Appenzell in Switzerland, can be reached via a hike from Ebenalp or Wasserauen. Seealpsee is connected to other sights like Wildkirchli via a network of hiking paths around Ebenalp.
Bollywood put Switzerland on the Euro tourist map for many Asians. For many of us, Europe literally equals Switzerland.
It also means many of us end up in hordes at the same places we see in the movies, do the same activities and make the place touristy and expensive. You're sure to find huge groups of us at Lucerne, Interlaken, Bern and Thun as these are the places where you'll mostly see the things Switzerland is famous for! Yet, you'll hardly find any in places like Seealpsee in Ebenalp or Wildkirchli, especially if it involves hiking in such places.
Switzerland, with or without the crowds is a stunning country, and as always there's lots of surprising things in store, if you skip the predefined group tour routes.
While browsing for things to do, a chalet perched on top of a mountain caught my attention and I instantly knew I had to go see it for myself. Berggasthaus Aescher-Wildkirchli literally meant a Mountain Inn and is open from May to the end of October.
Reservations open up a couple of days before the start of May. So I proceeded to make a booking for the 30th of May on the 29th of April, only to be told, the inn was full, right till the end of August. That's how popular the place was and rightfully so.
Getting to Seealpsee – Starting from Wasserauen
You do not need a reservation to get to Aescher. All you have to do is catch the cable car ride with the Ebenalpbahn from Wasserauen, the last stop on the Appenzell Railway, then hike uphill for 20 minutes. The location is breathtaking and the hike will leave you breathless, hence it only makes sense to spend the night and explore the region on foot, the next day.
The prehistoric caves of Wildkirchli (wild Church or hermitage) are a couple of minutes away from the guesthouse and are a must-do.
Since Aescher was no longer an option I proceeded to explore the area and chanced upon Seealpsee. Seealpsee is a lake located in the Alpstein range. Berggasthaus Seealpsee is located right next to the lake and looked like a great alternate option.
After exploring the flower island of Mainau in Germany in the morning, we started our drive to Seealpsee and reached a dead-end at about 6.30 pm next to the Alpenrose Inn in Wasserauen, which is about 2 hours away from Zurich, an hour away from the Liechtenstein border. (You can also get here by taking the train from Gossau station).
Wasserauen is a very popular picnic spot and is also one of the main parking lots. Hikers who prefer to hike to Seealpsee via the easy service road, usually park at one of the several parking lots here and then proceed to hike to Seealpsee.
In addition to this, Wasserauen is a great hiking hub to get to most of the peaks in the Alps. The paths are clearly marked on the Appenzellerland regional map and you can pick any direction/route depending on the time and difficulty of the route.
---
DETAILS
Address: (For the Alpenrose gasthaus) Schwendetalstrasse 97, 9057 Wasserauen, Switzerland
Possible routes to take to get to Seealpsee and Seealpsee hiking map
For many people visiting Seealpsee for the first time, it may seem confusing as there are several routes you can take. This map will help you envision and plan which route would be best suited for you.
These are some of the routes sorted by difficulty
EASY
Wasserauen – Seealpsee [ 3 kilometers, about 1-2 hours ]
MODERATE
Wasserauen – Ebenalp [ 5 kilometers, about 3-4 hours ]
DIFFICULT
Ebenalp via Aescher – Seealpsee [ 7 kilometers, about 5-6 hours ]
There are many other routes you can hike and explore as show in the map.
As you can see, the highest peak is Santis at 2502 m, and Wasserauen is almost at the bottom at 876 m. You can opt for other stops like Fuesler, Zisler, Altenalp, Mesmer, Bommenalp depending on how long and difficult you'd like it to be. If you're looking to explore more routes and check difficult levels, please refer to the route table here.
Wasserauen to Ebenalp via cable car
If you'd rather not get to Seealpsee directly from Wasserauen, but continue up to Ebenalp and visit Aescher or Wildkirchli, a cable car leaves from Wasserauen to Ebenalp thus giving you two options, either hiking to Ebenalp from Wasserauen or taking the cable car to Ebenalp and then getting down to Seealpsee later. The Wasserauen train station is also quite close to the cable car.
Depending on whether you plan to get back to Wasserauen or hike to Seealpsee buy single or return tickets.
The capacity of the cable car is about 40 people hence there may be a short wait if you visit during the peak summer season as getting to Ebenalp to view the Aescher lodge is very popular.
---
DETAILS
Address: Ebenalp Cable Car, Schwendetalstrasse 82, 9057 Wasserauen
Tickets: Adult, one-way 20 CHF, return 31 CHF. Children, one-way 7.50 CHF, returm 12 CHF. Children up to age 6 go free
Timings: The cable car runs every 15 minutes in summer from May to November. Depending on the time of year, it may run from 7.30 AM to 7.00 PM.
Swiss Half-fare cards and junior cards are accepted.
---
Getting to Seealpsee from Wasserauen
After reaching the Alpenrose Inn at about 6.30 pm, when we realized we couldn't drive any further, we decided to ask at the inn for directions.
The owner informed us that Seealpsee was located at least an hour and a half away. I told her she was mistaken as the GPS said it was hardly 20 mins away. She smiled and told us that cars were not permitted for visitors. It was a steep but easy hike and hence it took that long.
My heart sank. We had been walking the whole day and I was not prepared for a hike in the rain. All I wanted was a warm meal and to stare at the mountains from the window. The only problem was the window was about 2 hours away.
So we packed only essentials for the night and my camera in our backpacks and started the climb. The service road to get to Seealpsee is located to the right of the Alpenrose hotel, away from the parking lot.
There is also an alternative route that goes through a beechwood forest and is less steep. We chose to not take this as it was already getting dark. It takes about 30 minutes longer than the service route, is located to the left of the Hotel Alpenrose and passes through the Hüttentobel ravine.
We passed meadows and ravines. The sound of streams and waterfalls accompanied us throughout the climb. After about 2 hours or so the steep slope finally gave way to flat land and we could see a quaint Alpine chalet in the distance, right next to a blue lake.
It wasn't as bad as I'd imagined it to be but being completely exhausted, we had a picnic with some beer in the courtyard and called it an early night.
Seealpsee – nestled among the Appenzell Alps
We saw a few hikers in the morning that'd stopped for breakfast and after having a typical Swiss one ourselves, we headed for a walk. Swiss cows continued to graze without a worry in the world and clouds kept descending on us.
Seealpsee, literally means lake-alp-lake. The alpine lake is situated 1141 m above sea level.
The lake was still and reflected the Alps. The majestic Säntis, the highest peak in the Alpstein, could be seen in the background. We continued further up and reached a chalet which was selling fresh milk and eggs. Unfortunately it was closed, so we continued our walk. Waterfalls fell around us and a tiny stream of the clearest water, crossed our path.
The clouds had now descended really low and it looked like a thunderstorm was on its way, so we returned back to the guesthouse, by taking a detour around the lake. The lake was shallow on the eastern end, perfect for a dip but the temperatures were quite low! A couple of families were attempting to make a bonfire and roast some sausages.
It was April when we visited, however once summer sets in, in June, it is bright and sunny here with some of the most gorgeous sunsets you'll ever see.
When the temperatures are pleasant, here are some of the activities which you can indulge in!
WALK AROUND THE LAKE | If there's too many visitors, try to take a walk around the lake and find a quiet spot to have a picnic or set a tent. If you continue down the road from the patio of the Berggasthaus Seealpsee you'll find a route around the lake where the waters are relatively shallow. It should take you about an hour and a half if you walk all around the lake.
HAVE A PICNIC | Once you've found the perfect spot, try to gather some firewood and maybe have a picnic!
RENT A ROWBOAT | As you can see, there's a boat in one of the pictures moored to the banks of the lake. In summer, you can rent a rowboat from the Berggasthaus Seealpsee for about CHF 5 for about 30 minutes as there are limited row-boats.
Berggasthaus Seealpsee (Seealpsee hotels)
There's two guesthouses near the Seealpsee lake. Gasthaus Forelle and Berggasthaus Seealpsee.
The guesthouses in the Alpstein range are actually dormitories with common bathrooms. The places are clean and mostly used by hikers as pit-stops for meals and showers. It's helpful as that reduces the weight you need to carry around in your backpack.
They're cosy and spacious even though compact. You get tokens for showers as it's important to conserve water and keep it eco-friendly at such a high altitude. The food at the restaurant at the Berggasthaus Seealpsee was simple Swiss, hearty and tasty.
---
DETAILS
Berggasthaus Seealpsee
Address: Seealpsee 10, 9057 Wasserauen, Switzerland
Timings: 8 AM – 10 PM
—
Gasthaus Forelle
Address: Seealpsee 8, 9057 Wasserauen, Switzerland
Timings: 7.30 AM onwards
—
Both guesthouses usually open from May to October only
---
Wildkirchli and Aescher from Ebenalp
The hike from Wasseraeun to Seealpsee is relatively easy however you can opt to hike to Ebenalp first or get there by using the cable car to get to Aescher. Aescher is a very picturesque lodge, which plummeted to fame when it was featured in one of the issues of National Geographic.
It isn't expensive to stay here, in fact the prices are on par with guesthouses in the Seealpsee region. You can stop here to take a break from your hike, to take pictures or have a meal at the restaurant. The Rosti here is very popular.
Once you're rested, you should try to pay a visit to the Paleolithic Neanderthal Wildkirchli caves and the church, which is located in one of the caves. There is a service held in the church every month.
If you plan to stay for longer at Ebenalp (at a hotel), there are restaurants and a guesthouse is available here too.
---
Getting back to Wasserauen
It was a different picture on the way back as the clouds had finally given way to some sunshine. We could see villages in the distance, full of color, lit up by the sun.
It had been a memorable day; quite unlike what I'd have thought I would have done in Switzerland. Of course there were cows, cheese, streams, waterfalls and meadows but there were also churches, chalets, caves and picnics!
Switzerland is definitely a dream come true if you love the outdoors. You could probably go hiking every day throughout the year as there are numerous trails, marked clearly, each unique, and depending on the season you're bound to see a different view of Switzerland. These barefoot hiking boots are worth considering if you plan on doing that!
So do yourself a favour – explore the countryside, give the usual places a miss. It'll definitely be cheaper and worth it!
---
Some quick tips
You don't need to settle on a pre-defined route, you can make one as you go as per your convenience. There are many inns in the Alpstein range so there's always a possibility to get some refershments a few miles away

Signboards are put up at every turn which give clear instructions to where a path leads

A complete list of all the mountain inns in the Alpstein ange can be found here

Ensure you always carry waterproof gear as even in summer there's always a possibility of rains

Good hiking gear is a must!

At most of the inns, breakfast is included in the price. For us, the price was CHF 70 per person, which is cheap by Swiss standards

If you plan on staying at Berggasthaus Aescher-Wildkirchli, ensure you book as soon as they open reservations

There are numerous unique hiking trails scattered across the Alps. If you're not keen to plan something yourself, many operators conduct guided hiking tours. Inquire in the region you plan to stay.
---
Seealpsee which translates to lake-alp-lake is located in the Alpstein mountain range in the Appenzell Canton in Switzerland. It is a pristine lake which can be reached via a simple to moderate hike from multiple locations in the Appenzell mountains. The lake is located at the southernmost end of the popular Seealpsee trail.
Wasserauen is the closest stop you can get to, to park your car before heading in to the mountains.
WHAT IS THE BEST TIME TO VISIT SEEALPSEE
Most of the lodges are open from May to October. This is because in summer, the days are longer and hence routes visible till late with less chance of rains and thunderstorms.
Hence, the best time to visit is definitely summer.
However, as with weather in any part of Europe, it's always sensible to carry a jacket to avoid getting wet.
HOW TO GET AROUND SEEALPSEE
Walking or hiking! As the location is remote and takes about 2-3 hours to explore, it is the only option, unless you carry your bikes with you when hiking!
---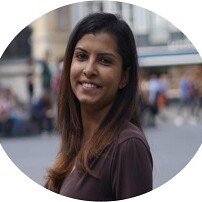 Award-winning Analyst, multi-nominated digital content creator and photographer Lavina Dsouza's words capture stories about culture and tradition mainly through its food and people. She has written and contributed to publications such as The Washington Post, Lonely Planet and Matador Network, to name a few. She is the editor of UntraditionalHumans.com, a non-profit created to share inspiring stories from women of colour who break free from traditions and choose happiness.
She's also a speaker passionate about DEI and champions solo travel. She has collaborated with numerous renowned brands such as Intrepid Travel, TripAdvisor, Travel and Leisure and Adobe, to name a few.
She can be found on Twitter and Instagram.
---
---
EXPLORE MORE OF SWITZERLAND
---
Some of the links on this post are affiliate links. These do not cost you extra to use, but will help provide Continent Hop with a small commission if/when you purchase through them, to recover some of the costs of running this website and providing free content to help you plan your travel. I appreciate your support!
---