Wondering how many days in Malta you need? 2 days in Malta should be the very least however here's how many you will need based on how many days for Malta you'd like to keep aside! Pick and choose based on what you'd like to see here!
Malta, the teeny-tiny island country in the Mediterranean Sea, is something that has stayed under the tourist radar for decades. And now that it has started getting all the attention it deserves, Malta is ready to surprise you with all that it has to offer.
Want to know why visit Malta and how to plan your Maltese trip? Read on to find all the answers.
Malta is a country that has grown over the years with a little bit of Italy, Rome, Greece, Britain, and France in its heart.
And when you start exploring this island, you will get to untangle its mystery with ancient temples, picturesque beaches, adrenaline-rushing cliff jumping spots, and of course, numerous bars and cafes to entice your taste buds.
When you look at Malta's map, you may wonder, and rightfully so, how many days in Malta can you even spend?
Well Malta caters to those who hop in for 2 days and also to those who come here looking for a week-long getaway. So, the choice is all yours.
---
How many days in Malta you need – based off best places to visit
---
2 days in Malta – Valletta and the Three Cities
When you are spending 2 days in Malta and want to soak in its vibes, then you will have to be on your toes. It is recommended to stay in Valletta, dedicate half a day to this capital city, and then spend the remaining half a day exploring the Three Cities.
You can visit Mdina city on the 2nd day. So, when you decide how many days for Malta can be enough, you can plan for 2 days as well.
Known as Europe's smallest capital city, Valletta is a UNESCO World Heritage Site. Its 16h century Baroque architecture will welcome you to narrow alleys and tiny cafes will offer you a place to watch the world go by.
If you do not mind surprises, then you can simply walk around these Maltese streets and see what Valletta has for you. But, if you like to have an itinerary ready, then here's what your day in Valletta can look like.
Start your day early and head to the Upper Barrakka Gardens. This peaceful public garden is usually open by 7AM and lets you soak in the breathtaking views of the Grand Harbour and the Three Cities.
There is a cafe on the premises of Upper Barrakka Gardens where you can grab a quick breakfast before heading out to explore Valletta.
If interested, you can call the office in advance and check the timings of gun salutes. The usual timings for canon firing are 12PM and 4PM. The garden has the 16th-century Saluting Battery which was used for ceremonial as well as military purposes. The guided tours of this artillery battery are also available.
Your second stop can be at Saint John's Co-Cathedral located around the center of Valletta. The towering cathedral with its Baroque architecture is one of the top places to visit in Malta. Its intricately designed nine chapels and several art pieces at the adjacent museum will need at least an hour in your itinerary.
The ticket prices for the Saint John's Co-Cathedral are €15 for adults, €12 for seniors, and €12 for students. Kids under 12 are free to enter. You can check the visiting hours here.
---
Head to Fort St Elmo as it is the place that covers over 7,000 years of Maltese history. You will find the National War Museum on the grounds of the fort.
This museum has six different sections that will help you understand Malta and its history. The ticket prices are €10 for adults, €7.50 for students and senior citizens, and €5.50 for kids between 6 to 11.
You can also consider booking the tour of 'Valletta: Street Food and Culture Walking Tour' where an official tour guide will help you learn all about Valletta.
If you start your day early, you can cover major attractions in Valletta in half a day and head to the Three Cities in the afternoon. A 10-minute ride in a traditional Maltese boat will take you to Senglea.
For those who wonder how many days to spend in Malta, combining these places in a day will ensure you get to see as much as possible in a short duration.
Vittoriosa, Senglea, and Cospicua, collectively known as the Three Cities, will give you a glimpse of ancient Malta. Some of the structures preserved here are older than Valletta.
Senglea, also known as Isla, is actually one of the tiniest towns in Malta. The Gardjola and the gardens in Gardjola will give you a chance to capture the panoramic views of the harbor and expensive yachts that scatter around here. Senglea Basilica can also be added to your Malta itinerary.
Vittoriosa, also known as Birgu, is home to Fort St Angelo. The small alleys that take you around are ideal for your Instagram photos whereas Fort St Angelo itself is for those who want to soak in history. You can also stop by St Lawrence's Church in Vittoriosa.
Cospicua, also known as Bormla, needs to be visited for its huge city walls and impressive fortifications. You can consider spending some time at the Parish Church of Immaculate Conception. This 17th-century church became popular after it survived the bombings of the Second World War.
The Three Cities are smaller and do not offer many places to stay. You may come across a few humble hotels, but it will be better to head back to Valletta to spend the night. Consider how many days in Malta you want to stay so that it will be easier to finalize the stay.
---
Where to stay in Valletta?
---
Valletta has a plethora of hotels and resorts to choose from. You will find modest apartments, cozy hotels as well as fancy hotels that cater to all types of travellers.
When you have decided how many days in Malta you are staying and how many days you want to dedicate to Valletta, you can book any of these Valletta hotels.
The Phoenicia Malta – this hotel is known for its 1920's style decor and its easy connectivity. It is only a few minutes away from a bus station and a ferry terminal.
Osborne Hotel – you will find this hotel located within the ancient fortification making it easier to explore Valletta. Its facilities like airport shuttle, swimming pool, free wifi, and family rooms make it a popular choice amongst tourists.
---
Day 2 – Mdina and Rabat
---
Mdina is only 20 minutes away from Valletta and is popular for being one of the most instagrammable places in Malta. This city is known to be the ancient capital of Malta and has preserved the past stories for its curious visitors.
Though small and with a population of only around 300, its neighbouring town of Rabat can also be added to this day's trip plan.
Many question how many days do you need in Malta. If you want to cover different towns like Mdina and Rabat, then it is strongly recommended to spare at least 2 days for this beautiful country.
Mdina is popular as the Silent City. Wonder how it got this quirky name? Perched on top of the hill and surrounded by fortified walls from all sides, Mdina feels like a closed fortress rather than a city. Other than this historic factor, no cars are allowed here. So, that means no horns and no noise pollution. And that is why the name – the Silent City.
The Gate of the Mdina was used in the filming of the popular Game of Thrones series. You will find many GoT enthusiasts stopping here for a quick photo. You can also book the Mdina full day walking tour for a better experience and for some Game of Thrones trivia as shared by a guide.
You can visit the 12th century St Paul's Cathedral and its museum as it is one of the top places of interest in Mdina.
The Vilhena Palace, which is located near the main gate of Mdina, is home to the National Museum of Natural History. You will get to see thousands of rock and mineral samples while touring the exhibits here.
If you want to get a glimpse of the city's rich past, then Palazzo Falson Historic House Museum can be an interesting stop. It is also known as the Norman House and will show you how aristocratic life was. From smoking pipes to oriental rugs and from weaponry to paintings, Palazzo Falson has everything under one roof.
Take a stroll along Villegaignon Street and you will be welcomed by houses proudly showcasing their graceful architecture. This is the place where you can click photos to show off on your social media!
After you are done with this tiny town of Mdina, head off to Rabat. No, you do not need a car or taxi or even a bus to go from one town to another. Cross the bridge and you will find yourself in Rabat. Though bigger than Mdina, Rabat will not take much of your time.
You can tour the Catacombs of St. Paul and of St. Agatha here. These catacombs date back to Roman times and also have several frescos inside. The 16th-century palace of Casa Bernard and Wignacourt Museum can also be included in your itinerary.
St. Dominic's Convent in Rabat is one of the Game of Thrones filming locations. So, when you wonder for Malta how many days are needed, keep in mind smaller gems like these that take up a lot of time.
Many people book full-day tours of these cities. If you are interested in a guided tour where Mdina and Rabat as well as nearby places are also covered, then Mdina, Rabat, Dingli cliffs, San Anton gardens, Ta' Qali & Mosta guided tour is something that will work best.
When you have walked the streets of Mdina and Rabat to your heart's content, you can head back to Valletta to spend the night.
---
Day 3 – Sliema
The resort town of Sliema is good for a day trip or for an overnight stay, depending on your interest. Even though Valletta is the capital city of Malta, Sliema is the largest city in the country and has so many things to offer.
With so much to see and explore, it becomes harder to answer how many days to see Malta. And even though a day or two may be enough for a few, slow-paced travellers will like to explore the corners of Sliema.
It is well connected to Valletta. You can take a ferry or hop on a bus and reach Sliema in under half an hour.
If you take a ferry from Valletta to Sliema, you can start by taking a stroll along its famous seaside promenade, on The Front, as locals refer to it fondly. This 5 kilometres of stretch is full of cafes where you can grab a delicious breakfast.
If you go to the northern side of the city, you will come across a popular bathing spot Ghar id-Dud. It is also known as Roman Baths where you will be greeted by clear blue water for diving and a smooth surface for sunbathing.
For history buffs, the polygonal fort of Fort Tigne is something that shouldn't be missed. Although please confirm first if the restoration work at this site is complete and if it is open to the public during your visit.
Many travellers choose to stop by Stella Maris Parish Church. This parish suffered major destruction during the Second World War, but was rebuilt to its former glory soon after the war ended.
If you are interested in shopping for souvenirs or window-shopping, then The Plaza Shopping Centre, as well as The Point Complex, should be on top of your list in Sliema. From branded international stores to authentic local shops, you will find many things here.
Wine connoisseurs who visit Sliema in summer love tours like Sunset Guided Winery Tour with Natural Wine Tasting. After spending a day wandering around, such an experience can make for some relaxing time.
---
2 days in Malta – Day 4 and 5 – Gozo Island
It's time to move base to Gozo – home to many of Malta's unknown spots, this island with a rugged coastline is where you will find several stunning beaches in Malta.
When you think 'how many days in Malta is enough', remember that you can easily spend even a week lazing on the island of Gozo.
And if you cannot spend a couple of days here, then you can go for tours like Gozo full-day tours to make the best of your time.
Even though Gozo is dotted with sleepy fishing villages, it promises a lively vacation to all types of travellers. No matter how many days in Malta you decide to spend, Gozo needs to be a part of your plan.
Start traversing the island with its capital city of Victoria.
The centre of the city holds a historic value and is located on top of the hill. It is built within the walls of the ancient Cittadella.
This medieval structure houses several of Gozo's tourist points including the Gozo Museum of Archaeology, Folklore Museum, Natural Science Museum, and the Old Prison. You will also find the 17th-century Cathedral of the Assumption around the centre of Cittadella.
And when you are done visiting all these attractions, do not forget to take in the stunning views that surround Cittadella.
If you like to step back in time, then Gozo has several sites pocketed for you. The UNESCO World Heritage Site of the Ggantija Temples will give you a glimpse of how early human life developed on the island. The Interpretation Centre at the site will introduce you to different finds from the Neolithic Period.
The ancient Ggantija Temple is located in the village of Xaghra where you will also find the Ta' Kola Windmill. This structure was built in 1725 and is turned into a museum today. You can stop by here to look at its collection of iron- and wood-working tools.
Not many tourists head to the village of Sannat, but those who do are awarded the dramatic views of Ta'Cenc Cliffs. A half-hour of hiking from Sannat will take you to these cliffs. Rising from the ocean and proudly showcasing 5 different layers of rocks, Ta'Cenc Cliffs are a true hidden gem of Malta.
---
Beaches of Gozo Island
Depending on how many days to visit Malta you spare, you can decide which of these beaches to visit. From smaller stretches of sand to bigger, touristy beaches, Gozo offers a variety of beaches in Malta.
If you are visiting Malta in summer, then the pebbly beach of Marsalforn is the perfect place to be. You will find several fellow travellers sunbathing and swimming.
The safe water and plethora of resorts, cafes, and restaurants have turned Marsalforn into a beach lover's favourite.
The sandy stretch of Ramla Beach is something that is overlooked by many. If you are looking forward to a relaxing day, then you will find lounge chairs and umbrella rentals here along with changing areas and showers.
The fresh blue water of Dwejra Bay is perfect for swimming and scuba diving.
The huge rock formations that plunge into the sea create a picturesque sight. While spending a day here, you can also visit a watch tower erected in 1652.
The tower is usually closed only on Saturdays, but it never hurts to confirm the opening timing before.
Xlendi Bay may be a part of a sleepy fishing village, but the beach here invites adventure enthusiasts.
Even though the Xlendi beach is smaller, the water around is perfect for diving and snorkelling.
You may ask yourself, "how long can I stay in Malta?" and the answer can be as long as it takes to visit the tiny Mgarr ix-Xini bay area.
When CNN decided to include this beauty in their list of '10 places to visit before they are changed forever', it suddenly started attracting more and more travellers each year.
But it is still a slow-paced beach where you can lounge all day and catch some tan. And if you want to explore this area, then rock climbing and hiking opportunities are plenty.
So, first, decide how many days to stay in Malta you can spare and then settle upon the number of days you want to spend on Gozo.
---
Where to stay on Gozo island?
The island of Gozo has a combination of beachfront resorts and hotels located in and around fishing villages. Depending on your budget and the activities you plan to do, you can choose the area including Victoria, Xlendi, Marsalforn, Xagħra, or Sannat.
If you are looking for hotels in Victoria, then Dar Ghax-Xemx Farmhouse is an interesting option. This air-conditioned place has 2 bedrooms, and 1 bathroom and is a few minutes away from Cittadella.
Grand Hotel Gozo is only 400 metres from Mgarr Harbour and is a popular choice amongst visitors. A restaurant that offers a variety of Mediterranean dishes, a spa where you can avail of different relaxing treatments, and two swimming pools make it a perfect place to stay at.
If you are visiting Gozo in summer, then Marsalforn is a good place to spend a night. So, when you are deciding for Malta how many days you need, you will find different types of apartments, resorts, and hotels in Marsalforn. But, it gets busier in summer, it is advisable to book your stay at least a couple of months in advance.
---
---
When you wonder 'how many days should I spend in Malta?', you may think that this little country may not keep you engaged for longer. But, believe me, you can stay in Malta for a week and still not be able to visit many of its gems.
On your way back to the main island of Malta, you will find the small island of Comino. This car-free, almost inhabited island has become a magnet for water sports lovers.
The famous Blue Lagoon and clear water is thronged by tourists in summer. But visit Comino in other seasons, and you might find the whole island to yourself.
Walk the paths that were once used by pirates for hiding and you will find plenty of photogenic spots on Comino.
As it is home to a nature reserve and a bird sanctuary, nature lovers can spend hours walking around. But if you prefer a day of adventures, then Comino is the perfect place to be.
From windsurfers and divers to snorkelers and ramblers, you will find different adrenaline seekers here.
Even though small, it is advisable to spend a few hours on Comino island, catch the sunset at Coral Lagoon and then head to Valletta for a night.
When you are looking forward to visiting Comino, but do not want to take care of transport and all, then Blue Lagoon, Crystal Lagoon, and Seacaves Tour is your best bet!
---
Day 7 – Marsaxlokk
Depending on how many nights in Malta you spend, it is suggested to keep this lovely fishing village of Marsaxlokk for the last day. It makes an ideal spot for a slow-paced day where you get to know the traditional fishing village in Malta.
The open-air market that runs on Sundays is ideal for souvenir shopping. If you are visiting Marsaxlokk during a week, the fresh seafood here is waiting to pamper your taste buds. The colourful boats dotting the harbour make for a picturesque sight and have become the identity of this village.
If you are not in the mood for a lazy day, then hiking to St. Peter's Pool is the best way to spend a day when visiting Marsaxlokk. The cliff jumping here brings the adrenaline rush that is missing when exploring tiny villages in Malta.
Depending on how many nights in Malta you spend, you can stay in Marsaxlokk on the last night. This village is less than half an hour away from the airport and makes for a hassle-free commute.
---
Malta, though a European country, is vastly different from other famous tourist places in Europe.
As it has started becoming popular only in the last few years, it still has preserved its original charm. No matter how many days in Malta you spend, you are bound to have a great vacation. Be it a fast-paced 2-days trip or a relaxing week-long getaway, Malta will treat you well.
---
FAQs for how many days in Malta
Here are some answers to frequently asked questions about Malta.
Is 3 days enough for Malta?
3 days can be enough for Malta if you are interested in exploring the main cities and Gozo island. It will give you time to visit cities like Valletta, Sliema, and the Three Cities and spend a day relaxing on the beaches of Gozo. So, when deciding how many days in Malta you can spend, first, check what the major tourist places are and what you want to do on the island.
Is 5 days enough in Malta?
Yes, 5 days is plenty of time to soak in the vibes of Malta. From its popular, instagram-worthy attractions to hidden gems, you can explore it all at your own pace. Even though there aren't many tourists who decide on a 5-day Maltese vacation, those who stay for 5 days or more are rewarded with an exciting getaway.
Is 2 days enough to visit Malta?
2 days can be enough in Malta only if you can be on your toes throughout your trip. You can cover the capital city of Valletta and the Three Cities along with Mdina and Rabat. But you will have to plan your itinerary carefully to avoid missing any major attractions. 2 days in Malta is the minimum time that you can spend here.
Are 4 days enough in Malta?
4 days in Malta can be an ideal vacation as it allows you to get to know this country without hurrying through the trip. Many people wonder for Malta how many days are actually needed and the perfect answer can be 4 days. You can dedicate a day to each of the major places/cities and learn about Malta's culture, history, and of course, food!
Is Malta worth visiting?
Yes, absolutely! You can book your tickets to Malta without any doubt as this alluring country is full of historical places, ancient places of worship, natural beauty, good food, and of course, warm people. Stop wondering how many days in Malta you will need and spend as much time as you want here. Maltese vacation can never go wrong!
---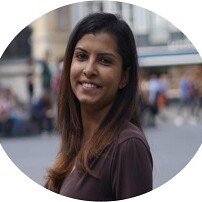 Award-winning Analyst, multi-nominated digital content creator and photographer Lavina Dsouza's words capture stories about culture and tradition mainly through its food and people. She has written and contributed to publications such as The Washington Post, Lonely Planet and Matador Network, to name a few. She is the editor of UntraditionalHumans.com, a non-profit created to share inspiring stories from women of colour who break free from traditions and choose happiness.
She's also a speaker passionate about DEI and champions solo travel. She has collaborated with numerous renowned brands such as Intrepid Travel, TripAdvisor, Travel and Leisure and Adobe, to name a few.
She can be found on Twitter and Instagram.
---
---
---
Some of the links on this post are affiliate links. These do not cost you extra to use, but will help provide Continent Hop with a small commission if/when you purchase through them, to recover some of the costs of running this website and providing free content to help you plan your travel. I appreciate your support!
---