We purchased the day pass from the bus driver which cost €2 for 2 hours which seemed like a great idea at the time, only to regret it later. Passengers were filled to the brim and the driver was having a hard time issuing tickets and trying to get the door shut. It was about an hour and a half journey to get to the Azure window, which at the time I wasn't aware was a Game of Thrones location.
Visitors swarmed the place with some adventurous ones getting on top of the window and trying some poses for the 'gram'.
There weren't any restrictions in place and everyone was free to do what they wanted …a couple of storms added to this and the result was evident with the window crashing this March. So, if you were planning to visit the Azure Window in Gozo, Malta, you're already late! But fret not!
There's still plenty to do in this country which gets neglected by many due to lack of means of getting here easily. It's definitely one of those places that will take you by surprise, so if you've got Malta on your mind, here's a list of the places to visit in Gozo.
---
The Inland sea and natural pools near Dwejra
The Azure Window would have been first on the list, it no longer exists but you still need to visit Dwejra for the natural pools near the Azure Window. If you're a diving enthusiast, this location is a top spot! Apparently, the sea near Malta is one of the last places on earth to catch a glimpse of the rare sea perch in addition to moray eels, dolphins and parrot fish. The sea is also full of submarines, statues and WW2 aircraft too! There's an 'Inland Sea Dive-site' near the Azure window if you'd prefer that or maybe you could even opt for the 'Blue Hole'! While the location is good for a trek, it can get quite tricky as the ground is full of limestone formations.
Cost: Free
---
---
Pronounced (Weed-il-Asri) this semi-sandy beach that resembles a fjord is located between high cliffs and has gorgeous turquoise waters. The place looks like a postcard. It isn't possible to get here via public transport but you can definitely drive here and park a little way off. Wied il-Għasri is another fantastic dive site which boasts  of underwater caves.
Even if you're not fond of diving, it's one of those places that you could visit even in winter, in Malta.
Being secluded and not on the public transport map, it's great to camp here and is a great spot for those looking for a quiet bathing area.
Cost: Free
---
---
The Salt pans at Zebbug
 Zebbug near Xwejni Bay is where you have to go if you're looking for natural salt pans. Passed down from family to family these checkerboard pans are still in use and are over 350 years old. The water in the pans evaporates during the summer months and August is usually when the salt is harvested. If you're looking for a walk it's about 2 km away from Wied il-Għasri and is definitely worth it!
Cost: Free
---
---
---
Our Lady of Ta' Pinu Basilica
---
---
Ġgantija temples
 Thought to be erected between 3600BC and 3000B the Megalithic Temples of Malta apparently are the oldest in the world, even older than Stonehenge and the Pyramids! As no documentation exists, it's difficult to state what the temples were used for, nevertheless, the site is worth exploring. There are other megalithic temples scattered around the country but the Ġgantija temples are the oldest and most of them are UNESCO World Heritage sites.
Cost: Adults (18 – 59 years): €9.00, Children: €5.00.
More details here
---
While the walled city of Mdina is one of the best spots in the country (located on the main island of Malta) the Citadel in Victoria, the capital of Gozo is where you should head off if you're looking for views of the entire island! You can also explore the deep, dark tunnels of the fortification and visit the beautiful Citadel Cathedral, the Cathedral of the Assumption. Cost: Free  Feast on savoury pastry called 'pastizzi' which is usually filled with spinach, mushy peas or ricotta. It's a popular fast-food option for the Maltese locals. Don't forget to try stewed rabbit which is the national dish. There's even a vineyard in Gozo, the Tal-Massar Winery. As with other vineyards, you can learn about the wine-making process and have tastings accompanied by local treats. If you're looking to spend more than a couple of days in Gozo, the island has many beaches on offer such as ones at Ramla l-Ħamra (which tends to get overcrowded), San Blas Bay and Dahlet Qorrot Bay and secluded bays such as ones at Xlendi Bay – which is a good spot to watch the sunset, Mġarr ix-Xini and Ix-Xatt l-Aħmar. Malta may be small and while many believe you can do it all in a few days, it is this misconception that helps in many places stay undiscovered! It's definitely a place that does not have the usual amount of visitors and helps in finding 'hidden' spots that one can have all to themselves!
---
---
PRACTICAL DETAILS
---
Things to do in Gozo
The easiest way to get to Gozo is by getting a ferry from Ċirkewwa to Malta. You can get to Cirkewwa by taking the X1 if you're looking to get public transport

There are ferries that leave every 30-40 minutes and pass by Comino, Malta's 3rd island

You can check the latest schedule for the ferries here

If you're short on time you can always book a day trip on a mini-cruise that even takes you to Comino for half a day! It will be hectic though!

Gozo definitely deserves at least a day to itself. To make it easier, hire a car/bike/segway as public transport is scarce
---
If you're looking for more articles and information on Malta, why not check the archives here!
---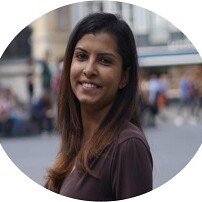 Award-winning Analyst, multi-nominated digital content creator and photographer Lavina Dsouza's words capture stories about culture and tradition mainly through its food and people. She has written and contributed to publications such as The Washington Post, Lonely Planet and Matador Network, to name a few. She is the editor of UntraditionalHumans.com, a non-profit created to share inspiring stories from women of colour who break free from traditions and choose happiness.
She's also a speaker passionate about DEI and champions solo travel. She has collaborated with numerous renowned brands such as Intrepid Travel, TripAdvisor, Travel and Leisure and Adobe, to name a few.
She can be found on Twitter and Instagram.
---
---
---
Some of the links on this post are affiliate links. These do not cost you extra to use, but will help provide Continent Hop with a small commission if/when you purchase through them, to recover some of the costs of running this website and providing free content to help you plan your travel. I appreciate your support!
---