Singapore, with its diverse population and vibrant culture, is one of Asia's most visited cities. This location provides something for every kind of tourist, whether they're looking for thrilling amusement parks, tasty fusion cuisine, ancient temples or delish street food.
It's great for both solitary adventurers and families because of the abundance of things to do and see.
This island country attracts millions of tourists every year who come for a wide variety of reasons, including its exciting nightlife, abundant wildlife, and modern conveniences.
Find out when the best time is to visit Singapore, how many days to spend here, how to get around the city, and get your hands on this itinerary Singapore 4 days to help you plan the perfect Asian getaway!
Itinerary Singapore 4 days
---
Packing
---
It is recommended that you begin packing a few days before your departure for Singapore. Put some thought into what you'll need for your trip by including a universal adapter, a reusable water bottle, sunscreen, an official form of identification, and a sturdy pair of walking shoes.
Think about what you want to do, and bring stuff for that. If you're going skydiving, ziplining, or anything else out of the ordinary, be sure to bring clothing that fits well and is comfortable.
Also, don't forget an umbrella or raincoat, since Singapore is a wet destination.
Moreover, you can use the private storage facilities that will assist you in experiencing Singapore, as you can rest assured that some of your precious belongings are kept in a safe place.
These fully climate-controlled storage lockers provide 24-hour video monitoring to keep an eye on your valuables at all times.
---
Best time to visit
Singapore has the typical wet weather of the equator due to its tropical latitude. There is no such thing as winter since the climate is consistently hot. Temperatures fluctuate between 24 and 31 degrees Celsius on a regular basis.
Average highs in January vary from 22 to 30 degrees Celsius, making it the month with the least extreme heat. From February through June, temperatures average between 25 and 32 degrees Celsius, which is somewhat higher.
Although Singapore only has summer (one of the four apparent seasons of temperate climates), the country does experience a less wet season and a highly rainy season.
---
What to see on your itinerary Singapore 4 days?
---
Marina Bay
---
When you first arrive in Singapore, you should make a beeline for the Marina Bay District, which is home to several of the city's most well-known tourist destinations.
An incredible man-made tropical forest that is home to hundreds of plant species, many of which are endangered. The world-famous Gardens by the Bay cover an area of 101 hectares and are located in the middle of the city.
They are an essential component of the 'City in a Garden' idea, which is where marvels come to life.
---
The National Gallery
The National Gallery Singapore has the most extensive public collection of contemporary art in Southeast Asia, which numbers more than 9,000 individual pieces.
It is located in two stunning national landmarks, namely City Hall and the building that once housed the Supreme Court of the country.
Some guests come to the museum intending to spend the better part of the day but end up staying for much longer. If traveling on a weekday and purchasing your tickets in advance online is more convenient for you than waiting in line, consider going on a weekday.
---
Pulau Ubin
This island used to be famous for the granite quarries that were located on it. Yet beginning in the 1970s, as they started to shut down and fewer opportunities were available, locals began to move elsewhere.
The island is home to fewer than fifty individuals who have decided to remain there in order to maintain the traditional way of life. It is precisely why many individuals like going there for that purpose.
When you visit Pulau Ubin, you will feel as if you have traveled back in time to Singapore in its earlier decades.
Even getting there is a throwback to simpler times; departing from Changi Point Ferry Terminal requires a trip on a chugging bumboat that lasts for ten minutes.
This is an experience that is rewarding even for those who are strapped for funds, and it is the ideal day excursion for those who are interested in seeing a different era in the history of Singapore or in seeing the wild side of the city.
---
Gardens by the Bay
From the observation deck of the Marina Bay Sands, you can get a peek at this gorgeous park, and there's no way you'll be able to resist visiting. Take a stroll around the Bay East Garden to take in the lush vegetation and get away from the hustle and bustle of the city.
Supertree Grove is where you may discover a collection of famous, futuristic buildings that are built to serve sustainable environmental purposes. After that, check out the world's largest indoor waterfall in the Cloud Forest Dome and read up on some biodiversity. Costs and scheduled tour times may be found online.
---
The Maritime Experimental Museum
Located on the waterfront, this museum is a wonderful place to learn about Singapore's nautical heritage while having a good time. Many ships are moored outside the structure, and you can see them even before you enter.
The Jewel of Muscat, a reconstruction of a ship that went down between Africa and China in 830 CE, is the centerpiece of the museum's collection.
Typhoon Theater also has a special effects simulation of a shipwreck that occurred in the 9th century, provides navigational training, and displays life-size replicas of merchant ships that plied the Silk Road.
---
The Jewel Changi Airport
The Jewel Changi Airport, which stands at a towering 10 stories, is not like any other typical airport. In fact, it ought to be one of your top priorities while in Singapore.
The airport is known for its indoor waterfall, which is 40 meters high and surrounded by almost 2,000 trees. The airport's three linked terminals each have their own garden.
The world-famous butterfly garden has over forty species of butterflies, a grotto waterfall that drops six meters, and many different types of flowering plants. A cactus garden and a sunflower garden may also be seen in this park.
---
Singapore Cruise
One of the most memorable things to do in Singapore is to set sail on the water. You have the option to go on a cruise of any kind along the waterways that encircle Singapore.
The sunset cruise is often one of the most popular activities for tourists. Taking a ferry to one of the adjacent islands is another option for exploring the area.
---
The Fine City
Singapore is often considered a Fine City. Both visitors and residents are subject to stringent regulations. Individuals who break the rules will be punished severely.
Know the rules of Singapore, which may be strange; for example, if you sing a song with offensive lyrics, you might face a fine.
As an example, the prohibition on gum in Singapore is widely publicized. Political leaders in the city-state banned gum in 1992, when citizens began attaching it to Mass Rapid Transit train door sensors.
Residents have been permitted to purchase gum from dentists and pharmacies for medical purposes, like nicotine gum to help them quit smoking, since 2004. If you're found selling or importing chewing gum in Singapore, you might face a substantial fine and perhaps prison time.
For shisha smokers, Singapore is not the place to be. In 2016, shisha, a kind of tobacco with added flavors that is vaporized in a bong or hookah, was outlawed in Singapore.
Many people miss the laid-back vibe that shisha offered to places like Arab Street, which is famed for its traditional Muslim restaurants and stores selling fabric and perfume before they were compelled to stop importing or selling shisha on their premises.
An individual may be fined up to $1,000 if they are caught spitting in a public area in Singapore. This includes cafes, marketplaces, restaurants, schools, theaters, government buildings, public transportation, and streets.
---
What to wear in Singapore
Heat waves in Singapore are not always easy to ride off. The temperature varies from a high of 33 degrees Celsius during the day to a low of 22 degrees Celsius during the night, so bring plenty of loose, breathable cotton clothing and sandals. There is no typical 'dress code' in Singapore.
Have a pair of dress shoes and an evening gown on hand, however. Carrying a compact umbrella is also recommended for protection from the sun and unexpected showers.
The sun in Singapore may be quite harsh. If you're going to the beach or somewhere else where sun exposure is likely, make sure to bring along some decent sunscreen.
Clothes made of cotton, polyester, silk, and linen may be packed. They weigh little and work well for the climate. Comfortable shoes are recommended for the many miles of walking you will do in the city.
Even if the temperature is skyrocketing outside, most buildings have air conditioning to make occupants more comfortable, so bringing a lightweight cardigan or Pashmina inside is a good idea.
While visiting a place of worship, it is appropriate to wear a sarong or scarf. The city of Singapore is not very conservative, yet you should nonetheless dress modestly while visiting a house of worship.
---
Emergency numbers
The 999 hotlines in Singapore may be used to communicate with the police. The 995 non-emergency number may be used to reach emergency medical and fire services.
Calling the toll-free number 1800 543 4422 will allow you to get any flight-related information that you want.
---
Bargaining in Singapore
While traveling on a budget in Singapore, one of the best pieces of advice is to be a savvy negotiator, but you should only do it in areas such as Bugis Street or Chinatown.
Due to the fact that they are quite similar to flea markets or street markets, the prices of the items are very reasonable. On the other hand, in Merlion Land, if you don't learn how to negotiate, you can find yourself leaving with nothing. You are required to conduct yourself with common sense and politeness at all times.
---
What to eat when in Singapore
It's recommended that visitors to Singapore eat like locals. Although Singapore is home to many upscale restaurants, the soulful fare found on the city's streets cannot be beaten.
Explore areas frequented by the natives. This means the hawker delivers tasty cuisine without compromising on freshness or safety.
At most eateries in Singapore, a service fee is added to the final tab to compensate the wait staff for their efforts. If you were treated very well or if the bill did not contain a service fee, however, a tip of 5 percent is appropriate.
Singapore may be among the cities where you will need to pay a little more, but it has also piled up lots of other qualities, like being the cleanest, having the best design, and probably being the most entertaining city in the world.
In addition, there are beautiful parks, architecture that is quite stunning, performing places that are on the international stage, and shopping districts.
---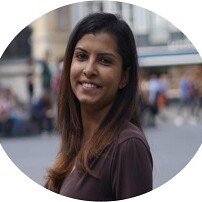 Award-winning Analyst, multi-nominated digital content creator and photographer Lavina Dsouza's words capture stories about culture and tradition mainly through its food and people. She has written and contributed to publications such as The Washington Post, Lonely Planet and Matador Network, to name a few. She is the editor of UntraditionalHumans.com, a non-profit created to share inspiring stories from women of colour who break free from traditions and choose happiness.
She's also a speaker passionate about DEI and champions solo travel. She has collaborated with numerous renowned brands such as Intrepid Travel, TripAdvisor, Travel and Leisure and Adobe, to name a few.
She can be found on Twitter and Instagram.
---
---
---
Some of the links on this post are affiliate links. These do not cost you extra to use, but will help provide Continent Hop with a small commission if/when you purchase through them, to recover some of the costs of running this website and providing free content to help you plan your travel. I appreciate your support!
---