Brisbane located near the Sunshine coast is quite a popular town however many still end up asking if Brisbane is worth visiting. Here's all the pros and cons to help you decide!
So, I recently found myself asking, "Is Brisbane worth visiting?" It's one of those places you hear about quite frequently, as it's on everyone's radar, however when its so close to the Gold coast, you have to weigh the pros and cons as you want to make the most of the limited days you have.
I decided to dive in headfirst and see for myself. Without giving too much away, let's just say Brisbane has its own charm! Here's several reasons why is Brisbane worth visiting. There's quite a few things happening even with strong competition all around!
---
Why is Brisbane worth visiting?
---
Brisbane, located in Queensland, might not get as much attention as cities like Sydney or Melbourne, but let's tackle the big question: Is Brisbane worth visiting? Absolutely!
For starters, it's sunny almost always, making it perfect for those who love good weather. South Bank, with its art spots and museums, shows that Brisbane is big on culture and fun. The Brisbane River isn't just for looking; you can hop on a boat or even paddle in a kayak.
If animals are your thing, the Lone Pine lets you get up close with a koala! And the food? Brisbane offers a mix of fancy riverfront dining and hidden city cafes. Night owls aren't left out either; music, dance, and nightlife are waiting after dark.
So, coming back to the main question, is Brisbane worth visiting? Given all these amazing things to experience, the answer is a resounding yes! It's a hidden gem just waiting to be explored.
---
What to do in Brisbane
I used to think of Brisbane as just another city in Australia, but boy, was I wrong! Whether you're a food lover, an art enthusiast, or an outdoor adventurer, there's no shortage of activities to fill your itinerary. I've spent some time exploring this city, and if you're wondering – is Brisbane worth visiting and what to do in the city, get ready! I've got some fantastic spots and activities to share.
---
---
Gambling – popular in Australia, and in Brisbane
Despite the many attractions one could find in Australia, there is one major thing that many Aussies are keen on, and that is gambling. This is an area of interest that not only serves as a hobby for millions but also is one of the reasons why gamers travel to Australia. And Australia is a country that has plenty to offer as a destination for gaming tourism.
The first casino in Australia was established in the late 20th century, and since then lots of magnificent casinos have been opened, but it's not all about brick-and-mortar casinos. After the public availability of the Internet and the rise of the online casino industry, Australian gaming fans found another passion, which was more accessible and didn't require to travel several miles for a gaming night. With this being said, the question about Brisbane being a good destination for many gambling travellers is no longer actual amid the new trends in the industry.
So, whether you are in Brisbane or another Australian city, no need to worry about gaming spots, because they will be right next to you. Make sure you choose a good VPN service as some platforms may not be available in the country.
---
Explore the vibrant lanes of Queen Street Mall
Queen Street Mall is my first stop whenever I'm in Brisbane. Imagine a street where you can shop, eat, watch cool street shows, and just feel the city vibes. You get fancy shops, but also cool little places selling stuff made right here in Brisbane. I could spend a whole day just walking around, trying food from little carts, and chatting with locals selling handmade things
---
DETAILS
Queen Street Mall
Address: Queen St, Brisbane City QLD 4000, Australia
Timings: All day
Price: Free
---
Climb the iconic Story Bridge for panoramic views
Climbing Brisbane's iconic Story Bridge was an unforgettable experience. From its towering height, I was gifted with panoramic city views and beyond. The 360-degree vista showcased the Glasshouse Mountains to the north, the Gold Coast Hinterland to the south, and the beautiful Brisbane River right below.
With this guided Story Bridge Adventure Climb, not only did I enjoy the sights, but I also learned fascinating historical and cultural facts about Brisbane.
---
DETAILS
Story Bridge
Address: Bradfield Highway, Kangaroo Point, Brisbane
Timing: Various times available including morning, afternoon, twilight, and evening climbs.
Price: Adult tickets typically start from $159, but it's best to check their official website or contact them directly for the most current pricing.
---
---
Relax on South Bank's man-made Streets Beach
Picture this: a beach without having to leave the city! Streets Beach is Australia's only man-made city beach, offering a refreshing escape in the heart of the urban landscape.
Its powdery white sands and crystal-clear lagoon replicate a coastal experience making it one of the reasons why is Brisbane worth visiting. Surrounded by palm trees and tropical plants, the ambience is relaxing. Yet, what sets it apart is its backdrop: the city's impressive skyline. Lifeguards patrol the area, ensuring safety for all visitors.
---
Discover unique art at the Gallery of Modern Art
The Gallery of Modern Art in Brisbane, or GOMA as often called, is one of my favourite places to immerse myself in contemporary art. Nestled in the heart of Brisbane, this modern architectural marvel showcases art from Australia and around the world.
The collections are vibrant, diverse, and thought-provoking, spanning various mediums from paintings to installations. The exhibitions change regularly, ensuring there's always something fresh to see.
---
DETAILS
Address: Stanley Pl, South Brisbane QLD 4101, Australia
Timing: 10 AM- 5 PM daily
Price: Entry is generally free, though some special exhibitions might have a charge.
---
Cuddle a koala at the Lone Pine Koala Sanctuary.
Lone Pine Koala Sanctuary, which is a haven for koala enthusiasts is definitely one of the reasons why is Brisbane worth visiting. Established in 1927, it proudly stands as the world's first and largest koala sanctuary. But it's not just koalas!
The sanctuary houses over 130 of these cuddly creatures along with a variety of other Australian wildlife, such as kangaroos, wallabies, wombats, and an array of vibrant bird species. The sanctuary is also committed to conservation, ensuring that these magnificent animals are protected for generations to come.
---
DETAILS
Address: 708 Jesmond Rd, Fig Tree Pocket QLD 4069, Australia
Timing: 9 AM – 5 PM, daily
Price: Ticket prices vary as per the experience you want to book, starting at $35 for a day pass. You can book them here.
---
---
Snorkel in Moreton Island's crystal waters
I took this day trip from Brisbane and found myself on Moreton Island. It's one of the biggest sand islands out there, and honestly, it's like a slice of paradise. The beaches? Pure and golden. I even tried sandboarding on the huge sand hills — so much fun!
Close to the shore, there are these old sunken ships called the Tangalooma Wrecks. I went snorkelling around them and saw loads of colourful fish. Away from the beach, the island has forests, lakes, and spots where you might see wild animals like kangaroos hopping about or dolphins swimming nearby.
---
Feast on global cuisines at Eat Street Northshore
I stumbled upon Eat Street Northshore in Brisbane and was instantly amazed. It's like a big food party inside colourful shipping containers. Everywhere I looked, there was some tasty dish being cooked, from yummy Asian food to big American BBQ plates.
The place was lit up with fairy lights, and I could hear live music playing, adding to the fun vibe. Being right next to the Brisbane River, the views were just fantastic.
---
DETAILS
Address: 221D Macarthur Ave, Hamilton QLD 4007
Timing: 4 PM- 10 PM (Friday and Saturday), 4 PM – 9 PM(Sunday)
Price: $6 per person (Free for children under 13)
---
---
Hike up to Mt. Coot-tha Lookout for a sunrise view
Mt. Coot-tha was high on my must-see list. Located just a short drive from the city centre, the lookout provides a panoramic view of Brisbane, stretching to Moreton Bay on a clear day. The ascent, whether you're driving or up for a brisk hike, is surrounded by lush greenery and the sounds of chirping birds.
Once at the top, I particularly enjoyed sitting on the viewing platform during sunrise. The whole city came to life beneath the golden glow of the morning sun, making it a moment to remember.
---
DETAILS
Mt. Coot-tha Lookout
Address: 1012 Sir Samuel Griffith Dr, Mount Coot-Tha QLD 4066, Australia
Timings: Open All days
---
Venture out to North Stradbroke Island for a day of beach bliss
When I took this day trip from Brisbane to North Stradbroke Island, or "Straddie" as locals call it, I was in for a treat. This island boasts golden beaches and crystal-clear waters. Once on the island, our guide led us to the calm Brown Lake, sharing tales of the Quandamooka people.
After a brief stop at Myora Springs, we enjoyed Cylinder Beach's views. The highlight was the Gorge Walk, a trail showcasing the vibrant Coral Sea, with glimpses of manta rays and turtles.
Post-walk, we grabbed lunch at Point Lookout. Later at Amity Point, we had the choice to spot wild koalas or relax on the beach. The day concluded with a sunset ferry ride back, reaching Brisbane by 7 PM. Watching the sunset over the waves, I felt miles away from any city rush.
---
---
Where to stay in Brisbane
Here are my recommendations for places to stay in Brisbane:
Luxury: Emporium Hotel South Bank
Located in the heart of the South Bank precinct, the Emporium offers luxurious rooms, a rooftop pool, and a range of dining options. You'll be right in the middle of Brisbane's culture and entertainment hub.
Mid-range: Ovolo The Valley Brisbane
Situated in the fashionable Fortitude Valley district, Ovolo offers chic, boutique-style accommodations. With its modern amenities and proximity to a range of dining and entertainment venues, it's perfect for you if you are seeking style without the hefty price tag.
Budget: Breeze Lodge
Situated in the scenic Kangaroo Point, Breeze Lodge is a favourite among travellers for its pristine conditions and modern touch. A short distance from Brisbane's central buzz and the adventurous Kangaroo Point Cliffs, it promises a stay that blends comfort with sociability.
---
When is Brisbane worth visiting?
If you had to pick the best time to visit Brisbane, it would be spring (September to November). This season is particularly delightful in Brisbane. The weather is comfortable with warm days and mild nights, making it perfect for outdoor exploration.
It's also when the city becomes especially picturesque, with jacaranda trees displaying their stunning purple blossoms throughout many streets and parks. The renowned Brisbane Festival also takes place, offering an array of arts, performances, and cultural events.
---
---
And there you have it, a glimpse into the wonders Brisbane has to offer. From its vibrant urban spots to the tranquil natural retreats, Brisbane effortlessly marries the cosmopolitan with the coastal.
So, the next time someone asks, "Is Brisbane worth visiting?" You'll know the answer is a resounding yes! Safe travels, and here's to making lasting memories down under!
---
FAQS – Is Brisbane worth visiting?
How many days in Brisbane is enough?
Three to five days in Brisbane offers a good balance, allowing you to explore the city's highlights, dive into its cultural scene, and even take a day trip to nearby attractions. However, if you're keen on a more relaxed pace or wish to explore deeper, consider extending your stay.
How to reach Brisbane?
Reaching Brisbane is straightforward. Fly into Brisbane Airport, which welcomes international and domestic flights daily. Once you land, the AirportLink train service connects you to the city centre in about 20 minutes. Alternatively, major highways and bus routes link Brisbane to other Australian cities, making road trips a scenic option.
---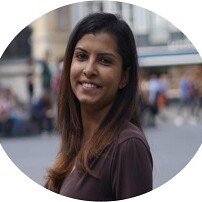 Award-winning Analyst, multi-nominated digital content creator and photographer Lavina Dsouza's words capture stories about culture and tradition mainly through its food and people. She has written and contributed to publications such as The Washington Post, Lonely Planet and Matador Network, to name a few. She is the editor of UntraditionalHumans.com, a non-profit created to share inspiring stories from women of colour who break free from traditions and choose happiness.
She's also a speaker passionate about DEI and champions solo travel. She has collaborated with numerous renowned brands such as Intrepid Travel, TripAdvisor, Travel and Leisure and Adobe, to name a few.
She can be found on Twitter and Instagram.
---
---
---
Some of the links on this post are affiliate links. These do not cost you extra to use, but will help provide Continent Hop with a small commission if/when you purchase through them, to recover some of the costs of running this website and providing free content to help you plan your travel. I appreciate your support!
---