Many people assume Sydney to be the capital of Australia but it isn't! Canberra is! But the city is huge and there's much to so other than just visit the Opera House. If you're unsure what you'd like to do if you're short on time, here's the 10 best things to do!
If you're a person who enjoys eateries and attractions then city breaks make for the perfect holiday. The itinerary can contain not just foodie spots but also numerous places you don't want to miss.
Few cities in the world can rival Sydney's rich heritage, stunning natural beauty and the creative offerings that this incredible city has to offer.
Lovingly referred to as 'The Harbour City', Sydney is a destination that will offer you hundreds, if not thousands of different things to experience, see, eat and drink.
Whether you've got limited time in the city or are simply looking for the most popular things to do, here are the top 10 things to see and do in Sydney, Australia.
---
1. See a show at the Sydney Opera House
We'll start off with the most obvious – have you really been to Sydney if you haven't visited the Sydney Opera House?
Just a 10 minute walk from the popular Four Seasons in Sydney, this world-heritage listed building is visually stunning from the outside, and equally as impressive inside.
There are dozens of shows to watch at any given time, and we highly recommend booking a ticket to one if you're truly looking to experience all the wonder that this iconic building has to offer.
To find out more about events scheduled at the Opera House, be sure to check out this page.
---
2. Visit the iconic Paddy's Market
If you're someone who just loves exploring markets, you'll definitely want to add the iconic Paddy's Market to your travel itinerary.
A Sydney institution for over 150 years, Paddy's Market is a colourful melting pot of amazing fresh fish, high quality produce, the finest quality food and of course, all the souvenirs and bric-a-brac that anyone could ever desire.
Don't forget to bring your shopping trolley or a couple of bags because we guarantee you won't go home empty handed.
---
3. Explore the Rocks
Fun fact: The Rocks is actually the birthplace of modern Sydney. Famous for its colonial buildings, markets, laneways, and the stunning views of the Sydney Harbour Bridge, The Rocks is arguably one of the coolest areas in the city.
Oh, and while you're at it, don't forget to fuel up at the iconic Pancakes On The Rocks.
---
4. Scoff down gelato at Cow & The Moon
Named one of the world's best Gelatarias in 2014 (yes, the world), Cow & The Moon is home to an incredibly vast variety of delicious gelato and sorbets that are made every day in house using their tried and tested secret recipes.
Our favourites include the Strawberry Balsamic Panna Cotta, Mandorla Affogato, Raspberry Cheesecake and Lusty Lemon Yoghurt.
They also do incredible Gelato cakes that you can order for celebrations or to simply eat on your own, with a giant spoon, in your hotel room.
---
5. Spend an afternoon at Bondi
Another Sydney icon is of course, the world famous Bondi Beach. Much like the Opera House, no visit to Sydney is complete without visiting Bondi to catch a gnarly wave.
Not the biggest fan of surfing? That's okay, because there are a ton of amazing cafes, a train of beachside boutiques and of course, dolphins to gaze at and marvel.
If you're really up for an adventure, we recommend attempting the Bondi to Coogee Walk.
6. Walk through The Royal Botanical Gardens
If you love nature and a good walk, there is no better option than heading to The Royal Botanical Gardens for a 1.5-hour guided tour where you'll learn about the Indigenous history of the land.
Established in 1816, this particular garden also happens to be the oldest in Australia.
Treat yourself to sights of stingless bee colonies, Moreton Bay fig trees, a gorgeous fernery and native flowers. If you're lucky, you may even come across some of the exhibitions, events or festivals that happen throughout the year.
---
7. Ride the Manly Ferry
If you love being out on the water, the Manly Ferry voyage is an impossibly beautiful treat.
Taking you past the Opera House, Shark Beach, Taronga Zoo and Manly Cove, this ferry ride is a fantastic way to soak in all the amazing and iconic sights that Sydney has to offer.
Operating seven days a week, this serene journey with spectacular harbour and ocean views is a must-see for anyone visiting Sydney.
---
8. Climb the Sydney Harbour Bridge
Built in 1932, the now iconic Sydney Harbour Bridge was built as a government employment project during the Great Depression.
These days, it's better known as the famous 'coat hanger' and also happens to be the 7th-longest spanning-arch bridge in the world.
If you're a thrill seeker, climbing up the bridge at dawn or dusk will offer you some of the most stunning views you'll experience in Sydney. To schedule a climb, you'll have to head on over to Bridge Climb to buy a ticket!
PS: If time is of the essence but you still want to explore the bridge, you can opt for the express climb that takes you up the inside structure instead.
---
9. Try the fish & chips at the Sydney Fish Market
Honestly, nothing in this world compares to the Fish & Chips you'll find at the Sydney Fish Market.
Vegos, please look away now.
Aside from a generous portion of freshly battered Hoki and thick cut chips, you also have the option of savouring some of the freshest sushi, oysters and of course, the best catches of the day that you can take home with you.
Just a word of caution – the seagulls are notorious for trying to steal chips off basically anyone's plate, so pardon their lack of table manners!
---
10. Sip a cocktail at Maybe Sammy
Last but not least, end your trip on a high by sipping a cocktail at the famous Maybe Sammy Cocktail Bar.
Renowned as one of the world's best cocktail bars, this establishment is inspired by the luxury and opulence of Sin City, better known as Las Vegas (think pink velvet couches and palm tree inspired wallpaper).
Maybe Sammy combines flawless service with their signature cocktails such as the Stardust, Tropicana, Desert Inn and The Sinatra Century Serve.
For the full menu, hop on over to this page.
---
And there you have it – the top 10 things to see, do and experience in one of the world's most amazing cities – Sydney.
What are some of your top suggestions for anyone visiting The Harbour City? Be sure to share your thoughts in the comment section below.
---
FAQs – Things to do Alone in Sydney
What to do when you are alone in Sydney?
When you are alone in Sydney, you can book a show at the Sydney Opera House, go shopping at Paddy's Market, stroll along the famous Bondi Beach, spend an afternoon at Royal Botanical Gardens, dare to climb the Sydney Harbour Bridge, take a tour of Art Gallery of New South Wales, visit SEA LIFE Sydney Aquarium or go to Hyde Park.
Is Sydney good for singles?
Sydney is the perfect city to explore as a single. Sydney will allow you to meet tourists from around the world and introduce you to different groups you can join while touring the city. Sydney also has many things to do and activities to enjoy for singles.
What can you do in Sydney in one day?
If you have only one day in Sydney, then start your day with Royal Botanic Gardens, go to Sydney Tower Eye, visit the Art Gallery of New South Wales, walk along the Sydney Harbour Bridge, go shopping at Market Street, spend some time at Circular Quay, take a tour of the Sydney Opera House, and end your day with dinner at Darling Harbour.
How do I meet friends in Sydney?
The best way to meet new friends in Sydney is to opt for group city tours. You can book a bar crawl or food tours of Sydney. Consider staying in a hostel instead of a hotel and you may meet some interesting people from around the world. Joining social media groups dedicated to Sydney is also another way to meet friends in Sydney.
---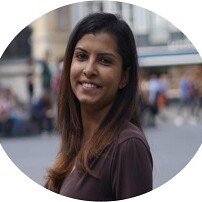 Award-winning Analyst, multi-nominated digital content creator and photographer Lavina Dsouza's words capture stories about culture and tradition mainly through its food and people. She has written and contributed to publications such as The Washington Post, Lonely Planet and Matador Network, to name a few. She is the editor of UntraditionalHumans.com, a non-profit created to share inspiring stories from women of colour who break free from traditions and choose happiness.
She's also a speaker passionate about DEI and champions solo travel. She has collaborated with numerous renowned brands such as Intrepid Travel, TripAdvisor, Travel and Leisure and Adobe, to name a few.
She can be found on Twitter and Instagram.
---
---
---
Some of the links on this post are affiliate links. These do not cost you extra to use, but will help provide Continent Hop with a small commission if/when you purchase through them, to recover some of the costs of running this website and providing free content to help you plan your travel. I appreciate your support!
---