While it's never sufficient to just spend one day in a city since many visitors pass by Hanoi on their way to Halong Bay, here's how to have the best time in just one day in Hanoi. This Hanoi itinerary covers what to do in Hanoi, a Hanoi city tour you can do by yourself and how to extend to cover 2 days in Hanoi. Have fun!
The smell of delicious food greets me as I step out on my balcony. While certain foods like fish and cauliflower, have their distinct aroma, I can't quite place what it is that's being made in the neighbourhood and I'm excited to see where they're coming from.
It's my first day not only in Hanoi but in Vietnam.
It's mid-December and the weather is balmy. Children are singing hymns at a nearby school. I hear cars and scooters beeping and it seems like I was the last to wake up. Hanoi sure is busy and everyone seems to be awake at 7 AM!
It reminds me of the hustle and bustle of India in many ways. Motorbikes are darting everywhere I look and people seem oblivious to what's happening around them and continue with their chores.
There are at least 10 tiny restaurants within 500 meters and they all seem to be serving delicious food as there seems to be a queue at almost every one of them. You can see the steam waft into the air as people sit with their bowls on tiny plastic stools outside the restaurants enjoying their meals while chatting with the people that share their tables.
---
Hanoi, the capital was called Thang Long – 'Rising/Soaring Dragon', when it was made capital. It was then changed to Dong Do – 'The Eastern capital'. It underwent a few more name changes before finally being called Ha Noi – 'Between rivers'.
Hanoi has seen numerous wars and calamities yet you will find centuries of history and ancient styles of architecture here.
Hanoi is the gateway to Halong Bay. It wouldn't be wrong to say people visit Vietnam for Halong bay, the food and the beaches but the city has a rich mix of culture and activities to suit everybody.
Even if you have to spend only one day in Hanoi, while insufficient, it still is good enough just to get a peek into what this city has to offer quite easily. Here's a one day itinerary to ensure you have the best 24 hours in Hanoi!
If you find it overwhelming and have more time time on your hands, you can always split the activities to spend two days in Hanoi just like the Santorini itinerary shared previously.
---
Getting a visa for Vietnam
A visit to Vietnam cannot happen without a visa. The easiest way to do this is to apply for a Vietnam visa online. Two things are necessary before you apply for a visa for Vietnam: a passport with a validity of at least 30 days, and flight/ ferry reservations along with hotel bookings.
A visa is required for most countries. But I recommend checking if you require a visa prior to applying.
---
A Hanoi itinerary for one day in Hanoi
---
Start the day with Pho at Pho Gia Truyen Bat Dan
Like many destinations in Asia, breakfast is a ritual here. Breakfast needs to be the heaviest meal of the day and is usually served hot.
Once I stepped onto the streets, I could see people slurping their bowls of Pho. You may have had Pho almost anywhere else in the world but nothing compares to the bowl of Pho you'll have here!
Two types of Pho are easily available in Vietnam: Pho Bo (Beef Pho) or Pho Ga (Chicken Pho). Pho Bo is a 'must-try' on your Hanoi one day itinerary. Thinly sliced strips of tender, blanched beef are served in a hot beef broth with fresh rice noodles.
The intense broth is made not only from the meat but also from bones, ginger, onions, and aromatic spices. Various cuts of beef are used in the Pho.
Pho or Bun, irrespective of the type of noodle you choose to have for breakfast, they'll always be accompanied with fresh coriander, mint, thinly cut chili peppers, lemon and chopped onion.
No matter where you choose to eat, each store has its secret recipe so the Pho at each place will taste different yet delicious. Pho Gia Truyen Bat Dan has been serving Pho Bo since the 1960s.
---
DETAILS
Address: 49 Bat Dan, Cua Dong, Hoan Kiem, Ha Noi, Vietnam
Timings: 6 AM – 10 AM, 6 PM – 8.30 PM
Approximate price: Starts from VND 35,000 per bowl
---
---
Then proceed to get some egg coffee
I can't start most days without coffee so the next stop after a fulfilling breakfast is for coffee. Café trung or egg coffee is typical to Vietnam and while not everybody may appreciate it, it is one of its kind.
When I was a child my mum used to give me some brandy added to a raw egg yolk whipped with sugar till it was frothy white. It always worked like a miracle and helped make the cold disappear sooner.
Little did I know that about a decade or two later, I would be having the same concoction, however with the brandy replaced with coffee!
I loved Cafe Trung not just because it brought back memories but also because it was a mix of two of my favorite things in the world – coffee and whipped egg. Robusta coffee is famous in Vietnam and is mostly used to make the egg coffee.
Cafe Giang claims to have invented Cafe Trung and is definitely the best place to have your first egg coffee.
The first Indochina war caused a milk shortage in Vietnam in 1946. Nguyen, who was working as a bartender at the Sofitel Legend Metropole Hotel at the time, replaced the milk with eggs.
Over the years, he continued to improvise his recipe. By the 1980s, the drink had become so popular that Nguyen decided to open his own cafe. The cafe is now run by his son Tri Hoa Nguyen.
You can also try it at Cafe Dinh, run by Nguyen's daughter, which offers a different version of the egg coffee made with cocoa. Both locations are within an 8–10 minute stroll of Pho Bat Dan and are great for experiencing Hanoi's cafe scene on your 1 day in Hanoi.
---
DETAILS
Cafe Giang
Address: 39 Nguyen Huu Huan, Hang Bac, Hoan Kiem, Ha Noi, Vietnam
Timings: 7 AM – 10 PM
Approximate price: About VND 25,000 per cup
The website can be found here
—————
Cafe Dinh 
Address: 13 Dinh Tien Hoang, Hang Trong, Hoan Kiem, Ha Noi, Vietnam
Timings: 7 AM – 9.30 PM
---
---
Watch the train speed inches away from houses
As with quite a few Asian destinations, there will always be times where you'll find houses squashed next to each other and sometimes even built next to railway tracks due to lack of space.
While narrowly avoiding the passing train is quite infamous in Bangkok, it has now started gaining traction in Hanoi as well.
While I would never advocate visiting this location in Hanoi only to get pictures, it is still worth a visit to get a glimpse into the local way of life here. Houses and shops are located on both sides of the railway track, inches away from the train.
The train bound for Ho Chi Minh passes through here a couple of times per day.
Make sure to keep an eye out for locals retreating inside their houses as the train slowly draws near, (and move out of harms way) to avoid the commotion created by the train.
If you'd like to catch the train passing through, make sure you check the schedule first before visiting, or if you'd rather have a relaxing one day in Hanoi, you can always wait for the train at any of the small cafe located by the tracks and have a beer or coffee.
From Cafe Giang, the train track is around 3 kilometers away with a 30 minute walk where you explore Hanoi. However, if you're looking to save time, you could hire a taxi which would cost about £2.5 one way. You can use the convinient Grab Taxi through their app.
---
DETAILS
Anywhere where the train track passes through Hanoi. However, this may be used as a location in Google Maps
Address: Hanoi train track cafe, So 47 Ngo 224 Le Duan, Kham Thien, Dong Da, Ha Noi, 100000, Vietnam
Timings: 10.30 AM – 8 PM
---
---
Explore the Old Quarters of Hanoi
After Hanoi became the capital of Vietnam for the first time, the city became filled with a number of hawkers and craftsment wanting to sell their wares, resulting in a concentration of traders on select streets in the city's old neighbourhoods.
If you stroll across the courtyard, you'll notice metallic artwork from Christ's life gracing the walls.
Start walking towards the old quarters of the city after seeing how locals have lived by the railway tracks.
Saint Joseph's Cathedral – First start by visiting Saint Joseph's Cathedral, named after the patron saint of Vietnam. It is the oldest Church of Hanoi and was built in the Neo-Gothic style, featuring stained glass windows and massive arches, and is also known as the Hanoi Cathedral.
As you stroll through the Cathedral's courtyard, you'll notice metallic artwork from Christ's life gracing the walls.
Many cafes and restaurants are located right next to the Cathedral making it the perfect spot for people watching as it is the busiest part of the old quarters. You'll find backpackers, locals and tourists, each engrossed in getting the best out of this vibrant city.
---
DETAILS
Address: 40 Nha Chung, Hang Trong, Hoan Kiem, Ha Noi, Vietnam
Timings: Monday – Saturday 8 AM – 11 AM, 2 PM – 5 PM, Sundays 7 AM – 10.30 AM, 3 PM – 9 PM
Cost: Free
The website can be found here
---
Hoa Lo Prison Memorial – Once done, located a couple of minutes walk from the Cathedral is the Hoa Lo Prison, also called the 'Hanoi Hilton' by the American prisoners of war that were kept imprisoned there.
The museum focuses on the pain and suffering mainly of the Vietnamese revolutionaries who were kept confined and later executed at this prison during French rule. The other half of the museum has information on how American pilots and prisoners of war were treated during the Vietnam War.
Only a small section of the prison is now used as the museum while most of it was demolished to make way for Hanoi towers.
Hoa Lo translates to 'Hell's hole' and will invoke a feeling of anger, pain and outrage, hence be prepared when paying a visit.
---
DETAILS
Address: 1 Hoa Lo, Tran Hung Dao, Hoan Kiem, Ha Noi 100000, Vietnam
Timings: Open every day 8 AM – 5 PM, Lunch break 11.30 – 1.30 PM
Cost: VND 30,000
Website can be found here
---
---
Temple of Literature – Van Mieu, also known as the Temple of Literature/Temple of Culture, is about a 15-minute walk away and houses the first national university of Vietnam.
One of the best places to visit in Hanoi, once you enter through the main gate, you'll see three pathways. The one in the center was reserved for the monarch and can be identified due to the big bronze bell at the top of the gate.
The temple has 5 courtyards and the Literature lake sits in front of the temple and is full of Koi fish. While it is one of the busiest places to visit in Hanoi, it is still worth a visit as when timed right it evokes a feeling of calm and peacefulness.
A fun fact about the Temple of Literature is that it is featured on the back of the 100,000 Vietnamese Dong banknote.
---
DETAILS
Address: 58 Quoc Tu Giam, Van Mieu, Dong Da, Ha Noi 100000, Vietnam
Timings: April to October – 7.30 AM – 5:30 PM, October to April 8 AM – 5 PM
Cost: VND 30,000 for adults, VND 15,000 for students
---
One Pillar Pagoda – On the way to the Ho Chi Minh Mausoleum, in the complex itself sits the One Pillar Pagoda is a small Buddhist temple that looks like it is supported on a single beam. Designed to look like a lotus blossom, if you'd like to pay a visit you need to be modestly dressed from head to toe.
---
DETAILS
Address: Chua Mot Cot, Doi Can, Ba Dinh, Ha Noi 100000, Vietnam
Timings: Open every day 7 AM – 6 PM
Cost: Free
---
---
Ho Chi Minh Mausoleum – The mausoleum is located in front of Ba Dinh Square and is where Ho Chi Minh has been laid to rest.
Ho Chi Minh, Vietnam's president from 1945 to 1969 was the one that led Vietnam during its war of independence against the French and led the charge against the U.S. during the start of the American war.
His embalmed remains have been put on display in the mausoleum.
It gets super busy with extremely long queues to enter if not visited early morning. The change of guards happens every hour and is fun to watch.
Within the complex are the Presidential Palace, a pond, the house where Ho Chi Minh apparently lived and worked and the One pillar pagoda. If you have just one day in Hanoi, it is still worth walking past and maybe talking a break if needed in the park nearby.
---
DETAILS
Address: 2 Hung Vuong, Dien Ban, Ba Dinh, Ha Noi 100000, Vietnam
Timings: Tuesdays, Wednesdays and Thursdays 7.30 AM – 10.30 AM, Saturdays and Sundays 7.30 AM – 11 AM, Closed Mondays and Fridays. Closed for a few months every year when the remains are sent for maintenance
Cost: VND 40,000
---
---
Dong Xuan Market – The last stop on our tour of the Old quarters of Hanoi is the Dong Xuan Market. The largest indoor market in Hanoi, it is spread over 4 floors and is a good place to buy souvenirs and also to take a peek into what a market in Vietnam looks like.
The streets in the Old quarters were named according to the type of merchandise sold here, hence all 36 streets in the old quarters start with 'Hang' and are appended with the name of the item that you can find here. Hang Giay is where you'll find paper products, Hang Dao is the silk street where you'll find silk garments.
While there certainly will be more streets, it is still a fun way to spend the morning of your day in Hanoi. If you plan on buying souvenirs here, make sure to try your bargaining skills just like in the Marrakech souks.
The old quarter has not only streets full of merchandise but also temples, pagodas, and old merchant's houses in addition to quirky and hip cafes, bars and art galleries scattered around.
You needn't visit all the attractions and can pick what's most convenient. It should take you about 2 – 5 hours to explore the area quickly.
If you choose to take your time, you may spend your entire day in Hanoi just visiting this region.
---
DETAILS
Address: Dong Xuan, Hoan Kiem, Hanoi 100000, Vietnam
Timings: Open every day 6 AM – 6 PM
---
---
Lunch at Bun Cha Hang Quat
Equally famous as Pho, Bun Cha is a dish that was made famous when Anthony Bourdain and Barack Obama had this when they visited Hanoi.
Grilled pork belly slices are served in a flavorful hot broth alongside thin rice noodles, dipping sauces, a plate of herbs like coriander and mint, minced garlic and sliced chilies.
Like Pho, Bun Cha can be found almost everywhere in Hanoi and the Bun Cha at Hang Quat was the closest to where we were staying and conveniently located in the old quarter.
You pass through a small alley and reach a restaurant that serves some of the best Bun Cha in the city briskly, with a plate of spring rolls if you're really hungry.
---
DETAILS
Address: 74 Hang Quat, Hang Gai, Hoan Kiem, Ha Noi, Vietnam
Timings: Open everyday 10.30 AM – 2 PM
Location can be found here
---
---
West Lake and Tran Quoc Pagoda
If you'd still like to see more in just one day in Hanoi take a taxi to West Lake. While you can relax at Hoan Kiem Lake and watch the sunset there you can also choose to swap and watch the sunset at West Lake.
The oldest pagoda in Vietnam, Tran Quoc Pagoda, is located on the east bank of this lake, which is larger than Hoan Kiem. The pagoda, which was formerly known as 'Khai Quoc', has a number of tiny temples inside of it and provides a tranquil retreat from the city.
Located at the beginning of the street to Tran Quoc pagoda is Quan Thanh temple which is also worth a quick visit if you like architecture and history.
After a busy day wandering in Hanoi, if you're finally tired, it's time to head for dinner. However, if you have kids or would still like to do one more thing before the day ends then the water puppet show is next on the list.
---
DETAILS
Address: Thanh Nien, Yen Phu, Tay Ho, Ha Noi 100000, Vietnam
Timings: 8 AM – 4 PM every day
Cost: Free
---
---
A Walk around Hoan Kiem Lake and Ngoc Son temple
Hoan Kiem (Lake of the Restored Sword) is where locals flock to unwind and it is one of the best things to do in Hanoi in the evening.
You'll find people here not only relaxing but also exercising and commuting to work if you visit in the morning. Watching a sunrise or a sunset at the lake is one of the best ways to bring your one day in Hanoi to a close.
You can even start your Hanoi day tour by visiting the lake before your bowl of Pho!
The legend of the lake is that Emperor Le Loi was rowing on the lake when the Golden Turtle God appeared and asked for his magic sword, which was lent to the emperor by the Dragon King God. The emperor returned the sword after defeating the Chinese and renamed the lake to commemorate the event.
The turtle temple (Thap Rùa), dedicated to the Turtle God, where you'll occasionally see large endangered soft-shell turtles lying around, sits in the center of the lake but isn't accessible.
The Red Huc (Morning Sunshine) bridge spans the lake and connects the temple to the Ngoc Son (Jade Mountain) temple, which is perched atop Jade island.
The temple is usually crowded during the day but the best time to visit it during the evening when the temple lights up and the crowds return home.
Weekends in Hoan Kiem are fun as the area is closed off to traffic, meaning there are lots of children playing games, hawkers selling crafts, and performing artists.
---
DETAILS
Address: Dinh Tien Hoang, Hang Trong, Hoan Kiem, Ha Noi 100000, Vietnam
Timings: 8 AM – 6 PM
Cost: VND 30,000 to cross the bridge to visit the temple
---
---
Thang Long Water Puppet Theatre
If you're visiting Hanoi with kids, after watching the sunset over either West Lake or Hoan Kiem lake, attend a water puppet show at the theater located right next to Hoan Kiem lake.
The water puppet show starts off first with an orchestra played by using local Vietnamese instruments. This is then followed by the puppet show, a traditional art form that narrates a legend that covers some historic traditions like herding buffaloes, farming and fishing.
The entire show is conducted over water with the puppeteers handling the lacquered wood puppets which are supported by large underwater rods, from behind a screen. You'll see characters like water faeries, dragons, fish and even a phoenix during the show.
---
DETAILS
Address: 57b Dinh Tien Hoang Street, Hoan Kiem District, Hanoi – Vietnam
Timings: 4 shows daily, 3 PM, 4.10 PM, 5.20 PM, 6.30 PM, 8 PM. More details can be found here
Cost: Tickets start VND 100,000
---
---
Dinner at Cha Ca Va Long / Cha Ca Thang Long
Cha Ca or pan-fried fish is a Northern Vietnamese speciality that was one of my favourites while in Vietnam.
Chunks of turmeric-marinated river fish are placed on a pan on your table along with dill and you're asked to keep turning the fish till done.
In addition to turmeric, the fish is also seasoned with garlic, shallots, galangal and fish sauce for at least an hour and partially grilled before being brought to the table to be fried.
Fresh coriander, mint, peanuts, and finely cut chillies are given as sides and make for an exquisite, mouth-watering combination. There's a whole street in Hanoi in the old quarters where you'll find plenty of restaurants serving Cha Ca but the most popular is Cha Ca Va Long.
Cha Ca Va Long is one of the oldest eateries in Hanoi and has been around for more than a century!
---
DETAILS
Address: 21 – 31 Duong Thanh, Cua Dong, Hoan Kiem, Ha Noi, Vietnam
Timings: Open everyday 10 AM – 9.30 PM
More info can be found here
---
---
Fresh beer at Bia Hoi junction
The best part of having a city break is the abundance of nightlife in most. Hanoi comes alive every day at a few sections in town with ad-hoc short performances.
More sightseeing options include Little Hanoi not just great to grab a meal but also mingle with locals and tourists and grab some beer. There's also the Bia Hoi junction in Hanoi where you'll find the freshest beer in Hanoi and you can enjoy this sat on tiny stools by the road.
Bia Hoi – Vietnamese draught beer is made fresh every day and once it's over, the vendors wrap up for the day. Bia Hoi junction is located at the corner of Ta Hien and Luong Ngoc Quyen streets in the Hanoi Old Quarter.
There are also many nightclubs you'll find in the old quarter but unfortunately, I can't recommend any.
A few additional things to see in Hanoi include the Opera House, Hanoi Citadel, the Long Bien bridge by French architect Gustave Eiffel (of Eiffel tower) and the weekend night market in the old quarters that takes place every Friday, Saturday and Sunday from 7 PM from Hang Dao street.
There's also Bat Trang pottery village, Van Phuc silk village that can be done as day trips.
This Hanoi one day itinerary just gives a glimpse of what you can do in just one day in Hanoi.
Ideally, even if you're into fast travel, I'd suggest spending at least about 3 days here as, even if you've covered all there is to see, the traditional food here is so delicious that you may need to revisit the same place a few times.
Pho, Cha Ca are just a few things you can eat in Hanoi and the taste is unlike elsewhere else you'll find in the world.
If you've never visited Asia before, Hanoi in a day may seem scary but it'll surely and steadily grow on you. The locals and the tasty food, beer will make sure of it!
---
---
It is generally safe for tourists to visit Hanoi, apart from petty crimes such as pickpocketing, bag snatching and taxi scams, which are not uncommon. But, there are a few ways you can be careful:
I highly recommend using metered taxis from reputable providers or apps like Uber/Grab. The city has reported multiple instances of taxi meters being rigged, extra 0's being added to rickshaw charges, deliberately taking longer routes and taking tourists to the wrong hotels.

Always ensure that you have pre-booked your accommodation when you leave from the airport and keep the address handy. There have been instances where tourists have been conned by cab drivers by offering to take them to budget hotels.

Do not accept any food or drinks offered by the locals, especially around Hoan Kiem Lake or Old Quarters. Locals with ties to the bars have attempted to con tourists out of money in this way.

Be vigilant and cautious when walking around the streets of Hanoi since pickpockets and bag snatchers riding on bikes are common criminals in Hanoi.
HOW MUCH MONEY DO YOU NEED PER DAY IN HANOI?
The cost of a day's travel to the places recommended in this itinerary is around £40 / VND1349400. The price of lunch, supper, and stay is not included.
You can stay in a four-star hotel in Hanoi for 36–37 pounds per night, or a budget hotel will set you back £13 each day.
Hanoi is located in Northern Vietnam and is the capital of Vietnam. Vietnam is bordered by China, Laos and Cambodia and has a big coastline. Hanoi or Ha Noi is the gateway to a Halong Bay cruise and it takes about 2 hours to get to the port from where cruises leave for the bay.
WHAT IS THE BEST TIME TO VISIT HANOI?
Temperatures and weather vary widely around the country due to its size. The hilly parts of northern Vietnam can get fairly cold, with sporadic showers. The weather in cities is mostly humid.
Spring, from February to April, and autumn, from October to November, is the best time to visit Ha Noi.
Walking around Hanoi is pretty easy as most of the attractions and markets are at a walkable distance from each other. Taxis, motorcycle taxis, buses, cars, and bikes for hire are available otherwise.
You can even ride a cyclo in some parts of the city, such as the Old Quarters or close to the Imperial Citadel of Hue. Two passengers can ride in this bicycle rickshaw, which the driver cycles through the streets. Decide the fare before you take the trip because many rickshaw drivers tend to ask for more from tourists once the ride is over.
HIRING A CAR/BIKE/SCOOTER
The narrow lanes of Hanoi are prone to traffic jams most of the time, so I wouldn't recommend hiring a car as you will easily get stuck in jams.
Like most Asian countries, the driving conditions are harsh too but if you'd still like to hire a car, it'd be easier to hire in each city and then return it before you change cities.
Inquire at your hotel about good rates. You may get a chauffeur included in the price, which would be more handy.
For as low as £5 a day, you can rent a bike or a scooter. But avoid this as driving through the busy, traffic-packed roads where rules are rarely followed can indeed be an intimidating and even dangerous task.
TAXI
Taxis are readily available in Hanoi. You can either directly hire one on the street, in which case ensure that you negotiate the price before getting in. Or, you can also use the Grab Taxis app, which I highly recommend, as the taxis are fairly priced.
Another cheap option is Motorcycle taxis, also known as Xe Oms. These motorcycles are not fitted with meters, though, so it's a good idea to inquire about rates beforehand, again, fix, and bargain with the taxi drivers.
If you want to use taxis, motorcycle taxis, or even cyclos – an important thing to remember is to carry smaller denominations of the Vietnamese Dong to pay the decided amount in exact change since many drivers do not like giving back change.  There have also been reports of drivers who extract extra money from tourists on the pretext of not having any change!
PUBLIC TRANSPORT
Since I didn't use public transport when I visited Hanoi and instead chose to walk around the city, I am unfortunately unable to endorse any public transport options.
HOTELS
Given that the majority of Hanoi's attractions are in the old quarters, it is convenient to stay anywhere nearby.
The Church boutique hotel, where I stayed at 49 Hang Trong was a great place to stay with excellent amenities.
---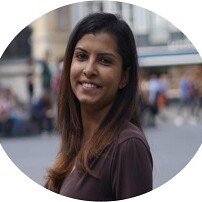 Award-winning Analyst, multi-nominated digital content creator and photographer Lavina Dsouza's words capture stories about culture and tradition mainly through its food and people. She has written and contributed to publications such as The Washington Post, Lonely Planet and Matador Network, to name a few. She is the editor of UntraditionalHumans.com, a non-profit created to share inspiring stories from women of colour who break free from traditions and choose happiness.
She's also a speaker passionate about DEI and champions solo travel. She has collaborated with numerous renowned brands such as Intrepid Travel, TripAdvisor, Travel and Leisure and Adobe, to name a few.
She can be found on Twitter and Instagram.
---
---
EXPLORE MORE READY-TO-GO ITINERARIES
---
Some of the links on this post are affiliate links. These do not cost you extra to use, but will help provide Continent Hop with a small commission if/when you purchase through them, to recover some of the costs of running this website and providing free content to help you plan your travel. I appreciate your support!
---