Ever wondered what to do if you're you're faced with a rainy day or have an extra day at hand in a country? These city activities for every country should help give you ideas so that you get the most from your trip!
When traveling to a new country, it can be challenging to know what to do. So many options are available, and it can be hard to decide which ones are the best for you.
It can also get sometimes frustrating if the weather turns rough, activities get cancelled or you have an extra day at hand and want to make the most of it.
This article lists some of the best city activities you should try when visiting a new country. From sightseeing to hiking, there's something for everyone on this list.
Availability of course varies from region to region but I'm confident that all countries will have most if not all of the city activities listed here!
---
Here are city activities you can do in every country
---
Go for a Hike or Walk
Hiking or walking is an excellent way to explore a new country. Not only do you get to see some of the most beautiful scenery, but you also get to experience the local flora and fauna up close. It's a great way to get some exercise or clear your head.
If you're visiting a country with mountains, go on at least one hike. You'll be rewarded with stunning landscape views, and you might even spot some wildlife. If you're visiting a flat country, there are still plenty of options for walks and hikes.
Local parks are a great way to get some fresh air and see some of the country's natural beauty.
To make the most of your experience, research the best hiking trails or walks in the area before you go. Make sure to wear the appropriate clothing and footwear, and bring plenty of water and snacks. Don't forget your camera and guidebook!
If you're not sure where to start, there are often plenty of guided hikes or walks that you can join. This is a great way to meet new people and make new friends while also learning about the area you're visiting.
---
Visit the Local Museums
A visit to the local museum is a great way to learn about the history and culture of a new country. Museums can offer a fascinating insight into the past and provide an opportunity to see some of the world's most famous artworks and artefacts. You can also learn about the beliefs and customs of a society.
Many museums also host special exhibitions and events, which can be a fun and educational way to spend an afternoon. Therefore, it's always worth checking their website before you visit.
And if you're traveling with kids, many museums offer special programs and activities to keep them entertained. So if you're looking for an exciting activity when visiting a new country, add the local museum to your list.
While it isn't my preferred form of activity I still make sure not to miss out on unique museums such as the submarine museum in Estonia or the Titanic museum in Belfast!
---
---
Enjoy a New Game
In a new country, you can try out new games that you may not have access to at home. This can be a great way to learn about the culture and have some fun at the same time. You might want to try your hand at cricket in England, rugby in New Zealand, or gel blaster in Australia.
For example, if you play a Gel blaster, you will use a weapon that fires and shoots water-filled biodegradable gel beads. The equipment is similar to paintball, but the balls dissolve on impact, making it a safer activity. Gel Blaster is a great group activity as it requires teamwork and strategy. It is also a lot of fun and a great way to relieve stress.
If you're visiting a country where gel blasters are legal, then this is something you should try. It's a great way to have fun and blow off steam. Just make sure to wear protective clothing so you don't get hurt. When buying gel blasting products, target the most quality ones.
These days, you can purchase online blasters and other accessories online. As you purchase, look at aspects such as the range and weight of the blaster.
---
Take a Day Trip
A day trip allows you to explore a new place without committing to a more extended stay. It also allows you to taste the local culture and see some of the country's most beautiful scenery.
You can take many different types of day trips, depending on your interests. If you love being outdoors, you can go on a nature hike through the countryside. For history buffs, there are often day trips available to ancient ruins or other historical sites.
And if you're looking for something truly unique, you can always try taking a food tour or participating in a traditional folklore workshop. Whatever type of day trip you choose, it's sure to be an unforgettable experience.
---
Rent a Bicycle and Explore the City Streets
When visiting a new country, rent a bicycle and spend an afternoon pedalling through the city streets. Not only is it environmentally friendly, but it also allows you to cover more ground than you would on foot.
Renting a bicycle is often easy and inexpensive, giving you the freedom to explore at your own pace. You'll get a unique perspective on the city, and you're sure to discover hidden gems you would have missed otherwise.
Renting a bicycle is also a great way to see the sights and get some exercise at the same time. You can stop to take photos or visit shops and cafes. If you are feeling adventurous, you can even try riding in traffic! Just familiarize yourself with the local traffic laws before hitting the road and wear a helmet.
---
---
Explore the Local Cuisine
Exploring the local cuisine is an excellent way to taste the country you're visiting. Of course, not every dish will be to your liking, but that's all part of the adventure. There are often many different types of food available, so you may want to try something you have never had before.
To get the most out of your culinary experience, visit some of the more popular restaurants and some off-the-beaten-path eateries. And don't be afraid to ask locals for recommendations – they'll be happy to share their favourite spots with you.
---
Visit a Local Festival
One of the best ways to immerse yourself in a new culture is to attend a local festival. From vibrant street parades to traditional folk dances, festivals offer a unique opportunity to see a country's customs and traditions up close.
What's more, they are often great fun to experience. If you're looking for an activity that is both educational and entertaining, then visiting a local festival should be on your list.
So, what can you expect when attending a festival in a new country? Of course, this will vary depending on the event, but some commonalities exist. First, festivals are typically very loud and lively, so be prepared for some noise.
Secondly, they are often crowded, so it's essential to be aware of your personal space. Finally, festivals are usually celebrated outdoors, so dress accordingly. By keeping these things in mind, you're sure to have a great time at any festival you attend.
---
Have a Picnic in a Local Park
Sometimes the best way to experience a new culture is to slow down and take in your surroundings. One great way to do this is to have a picnic in a local park. Not only will you enjoy the fresh air and beautiful scenery, but you'll also have a chance to people-watch and soak up the local atmosphere.
Try packing a picnic lunch, including foods from your own country. This way, you can share a taste of home with your new friends while also learning about their culture.
Whether you're picnicking in New York's Central Park or Japan's Ueno Park, enjoying a leisurely meal in a beautiful setting is a great way to get to know a new place.
---
Sample the Local Wine or Beer
Trying local wine or beer is a great way to get to know the culture of a new country. Not only will you get to sample some delicious drinks, but you'll also learn about the history and production of each one.
In many cases, you can even visit the wineries or breweries where they are made. There are many different types of wine and beer available, so there is sure to be something that you will enjoy.
If you're not a fan of alcohol, don't worry – there are plenty of other drinks to try. Juice, coffee, and tea are popular options, and they can be just as enlightening as wine or beer. So, sample the local drinks next time you're in a new country. You might find some of the them quite rare and interesting!
---
---
Take a Cooking Class
If you want a truly authentic experience, it's worth venturing off the beaten path and trying new city activities, such as cooking. Not only will you learn how to prepare some local dishes, but you'll also get insight into the ingredients and methods used in the cuisine.
You may even visit a market or farm where the food is sourced. And of course, you'll have a delicious meal at the end of the class!
To find a cooking class, ask around at local markets or restaurants. Alternatively, there are often classes advertised in tourist brochures. Once you've found a class, all that's left to do is roll up your sleeves and get cooking!
---
Check Out Some of the Ancient Ruins
There is nothing quite like exploring the remains of a civilization that is long gone. You can imagine what life was like back then and get a sense of their culture and history. When you see the massive stone structures that have stood for thousands of years, it is impossible not to feel a sense of awe.
While the ruins of Greece and Rome are some of the most famous in the world, there are many other fascinating sites to explore. In Egypt, you can see the pyramids of Giza, which were built over 4,500 years ago.
While in Peru, you can wander through the Inca city of Machu Picchu. You can explore the Great Wall, built over 2,000 years ago in China. If you want an unforgettable experience, add ancient ruins to your travel itinerary.
Taking a walk inside Petra is truly mesmerizing!
---
---
Strike up a Conversation With Locals
When travelling to a new country, take some time to chat with people you meet. Talk to the person behind the counter at the coffee shop, ask your taxi driver about their favourite places to eat, or strike up a conversation with someone sitting next to you on the bus.
Not only will you learn more about the culture and the people, but you might also make some new friends. Furthermore, speaking with locals is often the best way to discover hidden gems and off-the-beaten-path attractions.
---
Visit a Local Market
One of the best ways to get a taste of the local culture is to visit a local market. Markets are often lively places, full of colourful stalls and friendly vendors.
You can buy everything from fresh produce to handmade goods, and it's a great way to support local businesses.
Plus, bargaining is usually expected, so it's an excellent opportunity to practice your haggling skills.
Not only will you leave with some unique souvenirs, but you'll also have memories and photos that will last a lifetime.
---
---
Go on a Boat Tour
There's no better way to see a new place than from the water. Boat tours are a great option whether you're interested in learning about the local history, getting up close to wildlife, or simply taking in the stunning scenery.
Boat tours offer a unique perspective on a country's geography and culture. They are very relaxing, providing an excellent opportunity to take in the sights and sounds of your destination. Of course, not all boat tours are alike, so it's essential to research in advance to find one that matches your interests.
Many tours also include stops at famous landmarks and attractions, making them a convenient way to see everything a new place has to offer. Best of all, boat tours are typically very affordable, making them an excellent option for budget-minded travellers.
Additionally, they are found in almost every country in the world. Whether sailing through the canals of Venice or cruising along the River Nile, a boat tour is an unforgettable way to experience a new destination.
---
There are many different ways to experience a new culture. Of course, you can always learn about the history and customs of a place by reading books or visiting museums. But if you want to get a feel for living in a new country, it's worth doing more than just sightseeing.
Try some of the experiences on this list to truly immerse yourself in the culture. From sampling the local cuisine to exploring ancient ruins, these activities will give you a deeper understanding of the place you are visiting. And who knows – you might have some fun along the way!
---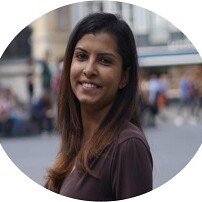 Award-winning Analyst, multi-nominated digital content creator and photographer Lavina Dsouza's words capture stories about culture and tradition mainly through its food and people. She has written and contributed to publications such as The Washington Post, Lonely Planet and Matador Network, to name a few. She is the editor of UntraditionalHumans.com, a non-profit created to share inspiring stories from women of colour who break free from traditions and choose happiness.
She's also a speaker passionate about DEI and champions solo travel. She has collaborated with numerous renowned brands such as Intrepid Travel, TripAdvisor, Travel and Leisure and Adobe, to name a few.
She can be found on Twitter and Instagram.
---
---
EXPLORE MORE OF ITINERARIES
---
Some of the links on this post are affiliate links. These do not cost you extra to use, but will help provide Continent Hop with a small commission if/when you purchase through them, to recover some of the costs of running this website and providing free content to help you plan your travel. I appreciate your support!
---