Antalya has beaches that will make you wonder why didn't you ever consider visiting this destination sooner! If you need details on how to get from Ankara to Antalya and vice versa (Antalya to Ankara) this post has all you need!
Many people visiting Turkey assume Istanbul is the capital but it isn't, it's Antalya!
Istanbul is well connected to most regions in the world however since Antalya is the capital there tend to be more connections to various parts of Turkey and a variety of it too!
People tend to look for places to visit in Turkey like Cappadocia and Pamukkale but when it comes to the beach, few places in Turkey can compare to Antalya.
The beaches in Antalya are underrated and stunning. It isn't too difficult to get here as well!
Here's all the details you need to know to get from Ankara to Antalya, including distance, train and bus details and more!
---
Visa's
Travel requirements have changed since the pandemic and while Turkey did need a visa from some countries, due to the pandemic, a special entrance has been introduced.
This visa doesn't take long and can be obtained online.
While the Government website does exist, e-Visa agents, do tend to keep in touch more often and share updates, making it a more user-friendly option.
If your country is listed as one of those that need an e-Visa for Turkey, apply online, for yours, 3 days prior to departure and print the received via email document.
---
Ankara to Antalya – various options you can pick
---
Ankara to Antalya by Train
---
One of the many travel options in Turkey is its high-speed overnight trains with private sleeper coaches or roomy Pullman seats. Travelling by train through Turkey can be an absolute delight given its beautiful countryside landscapes.
However, unfortunately, there is no direct train from Ankara to Antalya. The Ankara to Antalya train journey will have to be broken down into two parts. You will first have to travel from Ankara to Konya via the YHT high-speed train.
This distance of about 265 kilometres is covered in almost two hours and costs about 6 GBP. The YHT Train between Ankara to Konya runs several times every day from 6 am to 8 pm.
From Konya, you can hop on to a direct bus headed to Ankara. This distance of about 320 kilometres is covered in four to five hours and costs about 8.25 GBP. To avoid confusion, there is a seamless train plus bus combination which is offered by Turkish Railways in partnership with the Ozkaymak bus company.
You can buy a combined train and bus ticket for the journey between Ankara to Antalya and directly hop on to the bus waiting for you once you arrive at Konya!
The Konya to Antalya bus journey is something worth experiencing as well. The route goes through the beautiful Taurus mountains, so you can spend the entire bus journey gawking over the stunning views outside your window!
Not only that, this train plus bus combination saves about 2 hours travel time as compared to the Ankara to Antalya direct bus.
---
---
---
Travelling from Ankara to Antalya by bus is the cheapest – albeit the longest – way to travel from Ankara to Antalya. There are several buses that run daily from Ankara to Antalya several times a day.
The most common choice amongst travellers on this route are the overnight buses as they save daylight for exploration and also help save on a night's accommodation!
Usually, the Ankara Antalya bus route is take 7 to 10 hours to complete. Multiple bus operators run this route including Pamukkale Turizm, Ozkaymak, Nilufer Turizm, Es Turizm, Isparta Petrol, Ali Osman Ulusoy and more.
The cost to travel by bus from Ankara to Antalya is usually 6 GBP to 12 GBP depending on the route operator, bus timing and the dates of the journey. The cheaper buses usually take longer routes and might even need you to make a connection on the journey.
It is also a good practise to book the bus tickets as much in advance as possible to get the best deals. Bus tickets from Ankara to antalya are available online through bus operator websites and multiple aggregator websites.
Alternatively, to save online ticketing costs, you can even get them in person at the bus station at the Ankara Sogutozu Bus Station. Almost all buses on this route terminate at the Antalya Sehirlerarasi Otobus Terminali.
---
---
Ankara to Antalya by Flight
---
Taking a flight from Ankara to Antalya is the fastest way to travel, but also the most expensive. The Ankara Esenboga Airport (ESB) is an international airport located about 25 kilometres from the main Ankara city.
The Antalya Airport (AYT) is also an international airport located about 13 kilometres from the city centre.
There are several airlines that fly the distance from Ankara to Antalya multiple times a day. Most flights run on a daily basis, others on certain days of the week.
The most preferred flight operators for this route include Turkish Airlines – which runs 20 flights on this route every day. Other flight operators on this route include Pegasus Airlines, Aztec, SunExpress, Lufthansa and more.
Usually, the direct flights between Ankara and Antalya are 1 hour to 1.5 hours long. There are also several connecting flights through Istanbul.
These connecting flights, of course, take longer than direct flights with travel time ranging from 3 to 5 hours and sometimes even more.
The flight costs from Ankara to Antalya can range anywhere between 15 GBP to 20 GBP depending on the travel dates, airlines, travel time and how far in advance you book the tickets.
---
---
Transportation from Ankara City to Ankara Airport (25 kilometres)
---
Reaching the Ankara Esenboğa Airport from Ankara city is easy. There are several ways to cover this distance, of which taxis are the most commonly used. Though the fastest, these taxis can oftentimes be very expensive.
The cheapest way to reach the Ankara airport is through public buses. The 442 number EGO buses run from Kızılay and Aşti Bus Terminal to the airport.
There are also several airport shuttles that run between 19 Mayıs Stadium and the Ankara airport, even during the wee hours of the day and night. These buses and shuttles cost under 1 GBP.
---
Transportation from Antalya Airport to Antalya City (13 kilometres)
---
There are several options to reach Antalya city from the Antalya Airport. The most obvious way is hailing a taxi cab. These are available 24×7 but can cost upwards of 10 GBP to cover the 13 kilometres. Apart from taxi cabs, car rental services are also available at the Antalya airport.
For those on a budget, there are several public transport services running this route which can get you to the city at a fraction of the cost. The Antray Rail System is a tram system in the city running an 11-kilometer route. It stops at places such as Fatih District, Meydan Station etc.
---
The other way is to hop onto an Antalya Municipality bus. These buses serve two routes. The number 600 bus goes through the Antalya bus station, city centre, Topcular and Mevlana amongst other places. On the other hand, bus number 800 can take you to places such as Gursu, Isiklar, Lara, Migros and Muratpasa Belediyesi etc.
Antalya Airport also has shuttle services that go from the airport to 5M Migros. Stops on the way to this route include Serik, Otogar, Ataturk Bulvari, Gazi Bulvari, Universite and Dumlupinar Bulvari.
---
Ankara to Antalya by Road
---
The shortest Ankara to Antalya distance by road is about 475 kilometres. This route takes about 6 to 8 hours. If you're a road trip fan, this is one of the most beautiful routes you will take in your Turkey trip, making this one of the best road trips in the country.
This route passes through mesmerizing natural landmarks such as Mogan Lake, Managat River and Eymir Lake. You can also take stops at Konya for its Sufi whirling dervishes ceremony.
Alanya and Side are also two great pit-stop options along the Mediterranean coast. Their sandy beaches make for a great way to break the drive and stretch out your legs!
Regardless of where you stop, there are several ways to do this journey. The first one is hiring a private taxi to cover almost 500 kilometres.
But this can come out to be rather expensive. One trip can cost you upwards of 300 GBP and go on to 450 GBP! A good alternative to this is renting a self-drive car. These are much cheaper and give you the flexibility to detour and stop whenever you want.
The average cost of car rental in Ankara is around 100 GBP. Companies like Europcar also allow you to select different pick up and drop off cities to save you the hassle of returning the car!
---
An even cheaper option is searching for carpool buddies on apps like BlaBlaCar. These services show you people who may be driving the same route. Once accepted, you can join this road trip and just pay a nominal fuel cost!
Even though this option doesn;t give you the flexibility to stop when you want, it does help you in getting acquainted with locals and making new friends on the road!
---
---
How far is Antalya from Ankara by plane?
It takes about 1 to 1.5 hours to cover the distance between Ankara and Antalya on a direct flight.
Is there a train between Istanbul and Antalya?
There are no direct trains between Istanbul and Antalya. However, several direct buses and direct flights are available on this route.
Are there direct flights from Cappadocia to Antalya?
There are no direct flights available between Cappadocia and Antalya. However, there are several direct buses running this route.
---
Both Antalya and Ankara have much to offer and while it isn't too difficult to find info on transport options between these two places hopefully this post should give you all the info you need to get from Antalya to Ankara and Ankara to Antalya!
Have fun in the city or on the beach!
---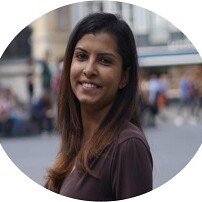 Award-winning Analyst, multi-nominated digital content creator and photographer Lavina Dsouza's words capture stories about culture and tradition mainly through its food and people. She has written and contributed to publications such as The Washington Post, Lonely Planet and Matador Network, to name a few. She is the editor of UntraditionalHumans.com, a non-profit created to share inspiring stories from women of colour who break free from traditions and choose happiness.
She's also a speaker passionate about DEI and champions solo travel. She has collaborated with numerous renowned brands such as Intrepid Travel, TripAdvisor, Travel and Leisure and Adobe, to name a few.
She can be found on Twitter and Instagram.
---
---
EXPLORE MORE READY-TO-GO ITINERARIES
---
Some of the links on this post are affiliate links. These do not cost you extra to use, but will help provide Continent Hop with a small commission if/when you purchase through them, to recover some of the costs of running this website and providing free content to help you plan your travel. I appreciate your support!
---