Travelling with friends is one of the best experiences you'll ever have. It is not only fun but also empowering! These travelling quotes with friends should help you when you plan your next getaway especially for social content as it has scetions such as travelling with best friends quotes, trip quotes with friends etc. to inspire your next trip!
One of life's great pleasures is travelling with friends. The shared experiences, laughter, and adventures that come with exploring new places with your closest companions are memories to cherish. And what better way to capture the essence of these occasions than with travelling quotes with friends?
There are countless words of wisdom and trip quotes with friends from famous writers and poets to everyday travellers that perfectly capture the joys of travelling with your closest companions. These travelling quotes with friends can remind you of the incredible adventures you've had with your friends and inspire you to plan even more incredible trips together in the future.
I have curated some of the best trip quotes with friends, whether you're looking to share your wanderlust with the world or simply relive your journey with friends. These travelling quotes with friends are ranging from funny and playful to heartfelt and inspiring.
Travelling quotes with friends / Trip quotes with friends
---
Whether you're planning a road trip with your besties or just fantasising about your next adventure, get inspired with these trip with friends quotes to celebrate the joys of travelling with friends.
These travelling quotes with friends will remind you of the adventures you shared, the laughs you had, and the lessons you learned.
---
Travel with friends captions / Trip with friends captions for Instagram
Travelling with friends is an unforgettable experience that leaves a lasting impression. Capturing those memories in photographs and sharing them with the world is an excellent way to keep those moments alive indefinitely.
Finding the perfect caption on trip with friends photos, on the other hand, can be difficult. Look no further as here are some amazing trip with friends captions for Instagram for you.
 Good company in a journey makes the way seem shorter.

– Izaak Walton
"Own only what you can always carry with you: known languages, known countries, known people. Let your memory be your travel bag."

– Alexandr Solzhenitsyn
"Not all those who wander are lost."

― J.R.R. Tolkien, The Fellowship of the Ring
 "Have your adventures, make your mistakes, and choose your friends poorly — all these make for great stories."

— Chuck Palahniuk
"In the end, what you do isn't going to be nearly as interesting or important as who you do it with."

— John Green
"Travel sparks our imagination, feeds our curiosity, and reminds us how much we all have in common."

– Deborah Lloyd
 "I trust the ones who realize how far they have yet to travel. We have so much more to learn. All of us. Let's walk together, side by side."

— Jeff Brown
"Traveling in the company of those we love is home in motion."

— Leigh Hun
"It's the friends we meet along the way that help us appreciate the journey."

– Unknown
 "Travelling with friends is the most beautiful journey…"

– Zeenat Mansuri
 "The wish to travel seems to me characteristically human: the desire to move, to satisfy your curiosity or ease your fears, to change the circumstances of your life, to be a stranger, to make a friend, to experience an exotic landscape, to risk the unknown."

— Paul Theroux
"A real friend is one who walks in when the rest of the world walks out."

– Walter Winchell
---
Travelling buddies quotes / Travelling buddy quotes
The laughter, adventures, and shared moments that come with exploring new places with your closest friends are invaluable. These memories stick with us long after the trip has ended, and what better way to relive them than with these  Travelling buddy quotes?
---
We are all travellers in the wilderness of the world, and the best we can find in our travels is an honest friend.
"The world is a book and those who do not travel read only one page."

― St. Augustine

"Nothing makes the earth seem so spacious as to have friends at a distance; they make the latitudes and longitudes."

– Henry David Thoreau
"Travel brings power and loves back into your life."

― Rumi Jalalud-Din
"It's a road trip! It is about adventure…It's not like we have somewhere to go."

– John Green
"Don't walk in front of me; I may not follow. Don't walk behind me; I may not lead. Just walk beside me and be my friend."

– Albert Camus
 "No road is long with good company."

– Turkish Proverb
"No, we don't need more sleep. It's our souls that are tired, not our bodies. We need nature. We need magic. We need adventure. We need freedom. We need truth. We need stillness. We don't need more sleep. We need to wake up and live."

– Brooke Hampton
 "And if I am not alone, then neither are you, and hand in hand we can marvel together at the strangeness of the human condition."

— Stephen Fry
"Don't be dismayed at good-byes. A farewell is necessary before you can meet again. And meeting again, after moments or lifetimes, is certain for those who are friends."

— Richard Bach
"Let's wander, and decorate our memories with wild love, epic adventures, and soul talk with badass people. Help me collect stories people won't believe and memories that will keep us warm when we're old."

– Brooke Hampton
"We travel for romance, we travel for architecture, and we travel to be lost."

– Ray Bradbury
"No road is long with good company"
— TURKISH PROVERB
---
Journey with friends quotes
Journey friendship quotes emphasise the significance of the company we keep while travelling; the friendships we make along the way are often more memorable and meaningful than the destinations themselves. Check out these amazing friendship journey quotes that will make you reminisce about your time together
---
It was us against the world.

– Burnell Glanzer
A journey is best measured in friends, rather than miles.

– Tim Cahill
"Wherever you go becomes a part of you somehow."

― Anita Desai
"Sometimes all you need is a great friend and a tank of gas."

– Thelma and Louise
 "Traveling is brutality. It forces you to trust strangers and to lose sight of all the familiar comforts of home and friends. You are constantly off balance. Nothing is yours except the essential things — air, sleep, dreams, the sea, and the sky. All things tending towards the eternal or what we imagine of it."

– Cesare Pavese
"Friendship is the golden thread that ties the heart of all the world."

– John Evelyn
"Friendship is born at that moment when one person says to another: 'What! You too? I thought I was the only one."

– C.S. Lewis
"Things are never quite as scary when you've got a best friend."

– Bill Watterson
Everyone needs this friend that calls and says, "Get dressed, we're going on an adventure."

– Terry Allison
"You travel faster alone, but farther together."

– Michael Benanav
Just grab a friend and take a ride, together on the open road.

– A Goofy Movie
---
"A good friend listens to your adventures. A best friend makes them with you."
— UNKNOWN
---
Memorable travel with friends quotes
The traveling with friends quotes you use on social media as captions should capture the essence of your trip as well as the emotions you experienced while travelling with your friends.  Here are some of the most wholesome memorable trip with friends quotes for you.
---
'We all have that one friend who is either on a road trip or planning a road trip or thinking about a road trip or talking to people who are on a road trip or posting quotes about a road trip."

– Crestless Wave

"We haven't been everywhere, but it's on our list."

– Susan Sontag

"We shall not cease from exploration, and the end of all our exploring will be to arrive where we started and know the place for the first time."

– T. S. Elliot

"We wanderers, ever seeking the lonelier way, begin no day where we have ended another day; and no sunrise finds us where sunset left us. Even while the earth sleeps we travel. We are the seeds of the tenacious plant, and it is in our ripeness and our fullness of heart that we are given to the wind and are scattered."

― Kahlil Gibran, The Prophet
"What is it we want out of travel? Is it to take snapshots of ourselves in front of famous monuments, surrounded by other tourists? To eat unfamiliar food chosen from unintelligible menus? To earn frequent-flier miles? No. It's to glimpse what life is like somewhere else."

– Chris Pavone

"A good friend listens to your adventures. A best friend makes them with you."

– Unknown

"You can't stay in your corner of the Forest waiting for others to come to you. You have to go to them sometimes."

– Winnie the Pooh
---
Friends are companions on a journey, who ought to aid each other to persevere on the road to a happier life.

– Pythagoras
"Life by the water is always better, especially with a few good friends in tow."

– Unknown
"People are always in good company when they are doing what they really enjoy. "

– Samuel Butler
 "True friendship comes when the silence between two people is comfortable."

– David Tyson
"In everyone's life, at some time, our inner fire goes out. It is then burst into flame by an encounter with another human being. We should all be thankful for those people who rekindle the inner spirit."

— Albert Schweitzer
---
Travelling with best friends quotes / Travel with best friends quotes
Best friends are those who understand, support, and share your interests and passions. That is why travelling with them is such a one-of-a-kind and rewarding experience.
Reading travel with best friends quotes can help you recognise the value of these experiences and the special bond you share with your closest companions. I found the cutest travel with best friend quotes to inspire you for your next adventure.
---
"Wherever it is you may be, it is your friends who make your world. "

– Chris Bradford
 "In life, it's not where you go – it's who you travel with."

– Charles M. Schulz
"There is a whole world out there. pack your backpack, your best friend, and go."

– unknown
"Perhaps travel cannot prevent bigotry, but by demonstrating that all peoples cry, laugh, eat, worry, and die, it can introduce the idea that if we try and understand each other, we may even become friends."

– Maya Angelou
"My old grandmother always used to say, summer friends will melt away like summer snows, but winter friends are friends forever."

– George R.R. Martin
"Best friends can turn a horrible day into one of the best days of your life."

– Nathanael Richmond
"There's not a word yet for old friends who've just met."

– Jim Henson
"If you're twenty-two, physically fit, hungry to learn and be better, I urge you to travel – as far and as widely as possible. Sleep on floors if you have to. Find out how other people live and eat and cook. Learn from them – wherever you go."

― Anthony Bourdain
"Life is about doing things that don't suck with people who don't suck"

– John Green
"I address you all tonight for who you truly are: wizards, mermaids, travellers, adventurers, and magicians. You are the true dreamers."

― Brian Selznick, The Invention of Hugo Cabret
"Friendship is the only cement that will ever hold the world together."

– Woodrow T. Wilson
"May your adventures bring you closer together, even as they take you far away from home."

– Trenton Lee Stewart
---
'May your adventures bring you closer together, even as they take you far away from home"
— TRENTON LEE STEWART
---
---
Best travel quotes with friends
Here are some of the best captions for trip with friends that will perfectly sum up your adventures and make your Instagram feed stand out. These travel buddy quotes will surely resonate with your followers and bring back all the fond memories of your travels with your friends.
---
 Getting to know new people and gaining new friends is one of life's greatest pleasures. So conquer your fears and get out there.

– Tony Clark
"When you get lost in a really strange place, nothing is more comforting than finding your friend whom you trust and can show the way."

– Toba Beta
"Sometimes an adventure is a mundane thing. A trip to the shore with your best friend. Learning you can laugh in unearthly ways."

— Rose Christo
"Though we travel the world over to find the beautiful, we must carry it with us, or we find it not."

– Ralph Waldo Emerson
"The best portion of your life will be the small, nameless moments you spend smiling with those who matter to you."

– Ritu Ghatourey
 "A journey well shared is a journey well enjoyed."

– Unknown
"Travel improves the mind wonderfully, and does away with all one's prejudices."

― Oscar Wilde
"The impulse to travel is one of the hopeful symptoms of life. "

― Agnes Repplier
---
 "There is nothing on this earth more to be prized than true friendship."

– Thomas Aquinas
"Because the greatest part of a road trip isn't arriving at your destination. It's all the wild stuff that happens along the way."

– Emma Chase
"Our battered suitcases were piled on the sidewalk again; we had longer ways to go. But no matter, the road is life."

– Jack Kerouac
"The road goes on forever and the party never ends. "

– Robert Earl Keen
 "Sometimes all you need is a great friend and thirst for adventure."

– Unknown
---
Travel and Friends quotes
These travel friends quotes will motivate you to plan your next adventure with your besties and make even more unforgettable memories. So, whether you're planning a road trip, a backpacking trip, or a luxury vacation with your best friends, let these traveling with friends quotes serve as your guide to the joys of travelling with your closest companions.
---
"Good friends follow you anywhere."

– Winnie the Pooh
"Wherever it is you may be, it is your friends who make your world."

– Chris Bradford
"The more I travelled, the more I realized fear makes strangers of people who should be friends. "

– Shirley MacLaine
"We are the captains of our own ships sailing the sea of life, but in times of stormy weather, you will discover true friends when they don't hesitate to be a lighthouse.'

— Dodinsky
"A true friend is someone who thinks that you are a good egg even though he knows that you are slightly cracked."

– Bernard Meltzer
"It is not the destination where you end up but the mishaps and memories you create along the way!'

– Penelope Riley
 "The man who goes alone can start today, but he who travels with another must wait till that other is ready."

– Henry David Thoreau
"Blessed are the curious, for they shall have adventures"

– Lovelle Drachman
---
"A friend may be waiting behind a stranger's face. "

– Maya Angelou
"There comes a time when you have to stop crossing oceans for people who wouldn't jump in puddles for you."

– J.L. Sheppard
"Life is partly what we make it, and partly what it is made by the friends we choose."

– Tennessee Williams

"Travel far, travel wide, and travel often with your closest friends."

– Unknown
---
"Life is partly what we make it, and partly what it is made by the friends we choose."
— TENNESSEE WILLIAMS
---
---
Quotes about friends traveling
Quotes on traveling with friends speak to the small moments that make travelling with friends so special: inside jokes, quiet conversations, and simple acts of kindness that bring us closer together. Find a traveling with friends quote below and share it with your gang.
---
"As soon as I saw you, I knew a grand adventure was about to happen."

– Winnie The Pooh

"A good holiday is one spent among people whose notions of time are vaguer than yours."

– J. B. Priestley

"Lots of people want to ride with you in the limo, but what you want is someone who will take the bus with you when the limo breaks down."

– Oprah Winfrey

"The real test of friendship is can you literally do nothing with the other person? Can you enjoy those moments of life that are utterly simple?"

– Eugene Kennedy

"Let's go together and go to different places and see different things. It'll be fun!"

– Togashi Yoshihiro

"Let us be grateful to the people who make us happy; they are the charming gardeners who make our souls blossom."

– Marcel Proust

"Twenty years from now you will be more disappointed by the things you didn't do than by the ones you did do. So throw off the bowlines. Sail away from the safe harbour. Catch the trade winds in your sails. Explore. Dream. Discover."

— Mark Twain

"You never really travel alone. The world is full of friends waiting to get to know you."

– Unknown

"Roam abroad in the world, and take thy fill of its enjoyments before the day shall come when thou must quit it for good."

― Saadi

Once the travel bug bites, there is no known antidote, and I know that I shall be happily infected until the end of my life.

– Michael Palin

"A good friend is a connection to life—a tie to the past, a road to the future, the key to sanity in a totally insane world."

– Lois Wyse

"I didn't know that the world could be so mind-blowingly beautiful."

― Justina Chen Headley

"One doesn't come to Italy for niceness, one comes for life!"

― E.M. Forster
---
Relive the good old times and share your favourite photos from your last adventure with friends on Facebook, using these trip quotes with friends as a memorable trip with friends status on Facebook.
---
"One of the great things about travel is that you find out how many good, kind people there are".

– Edith Wharton
"Jet lag is for amateurs."

– Dick Clark
"An acquaintance merely enjoys your company, a fair-weather companion flatters when all is well, a true friend has your best interests at heart, and the pluck to tell you what you need to hear."

– E. A. Bucchianeri
"I have found out that there ain't no surer way to find out whether you like people or hate them than to travel with them."

– Mark Twain
"Traveling – it leaves you speechless, then turns you into a storyteller."

– Ibn Battuta.
"Find a group of people who challenge and inspire you; spend a lot of time with them, and it will change your life."

– Amy Poehler.

"Never go on trips with anyone you do not love."

– Ernest Hemingway

"Make voyages. Attempt them. There's nothing else."

–  Tennessee Williams
---
"Our happiest moments as tourists always seem to come when we stumble upon one thing while in pursuit of something else."

– Lawrence Block
"I can make new friends and teach them how to be crazy too in order to be wise. I'll tell them not to follow the manuals of good behaviour but to discover their own lives, desires, adventures and to live."

— Paulo Coelho

"A true friend unbosoms freely, advises justly, assists readily, adventures boldly, takes all patiently, defends courageously, and continues a friend unchangeably."

– William Penn

When one is travelling, everything looks brighter and lovelier.

– Catherynne M. Valente
---
"One of the great things about travel is that you find out how many good, kind people there are."
— EDITH WHARTON
---
These travelling quotes with friends can also serve as a reminder of the strength of friendship. Travelling with friends can help you form some of the strongest and most meaningful relationships in your life.
You'll learn more about each other than you ever imagined possible, and you'll support each other through both difficulties and triumphs. As the travel with friends quote goes, "True friends are never apart, maybe in distance but never in heart".
When you travel with friends, distance disappears and your hearts are forever linked by the experiences you've shared.
Travelling with friends is an experience that fosters memories and strengthens bonds. It's time to get out of our comfort zones, visit new places, and create lasting memories with the people we care about.
I hope these quotes for travel with friends served as a reminder of those times and inspire you to continue travelling with your loved ones.
So, let us continue to make memories and explore, because, as a great travelling with friends quote by Saint Augustine says, "The world is a book and those who do not travel read only a page."
---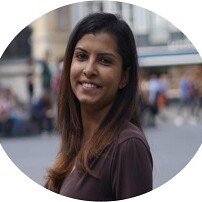 Award-winning Analyst, multi-nominated digital content creator and photographer Lavina Dsouza's words capture stories about culture and tradition mainly through its food and people. She has written and contributed to publications such as The Washington Post, Lonely Planet and Matador Network, to name a few. She is the editor of UntraditionalHumans.com, a non-profit created to share inspiring stories from women of colour who break free from traditions and choose happiness.
She's also a speaker passionate about DEI and champions solo travel. She has collaborated with numerous renowned brands such as Intrepid Travel, TripAdvisor, Travel and Leisure and Adobe, to name a few.
She can be found on Twitter and Instagram.
---
---
---
Some of the links on this post are affiliate links. These do not cost you extra to use, but will help provide Continent Hop with a small commission if/when you purchase through them, to recover some of the costs of running this website and providing free content to help you plan your travel. I appreciate your support!
---