7 days in Phuket is a good duration to get to explore all the island has to offer. Even if small, Phuket is quite popular and busy, so here's some of the best foodie, fun and responsible things you can do on a Phuket 7 day itinerary.
All of us have heard about Phuket, a tropical island paradise located in the Andaman Sea in southern Thailand.
Known for its stunning beaches, crystal-clear waters, and vibrant nightlife, Phuket is a popular tourist destination that attracts millions of visitors every year and is arguably one of the most famous tourist destinations in the world!
You will find plenty of Phuket itineraries for planning your ideal Phuket travel itinerary. However, the best Phuket itinerary is one which not only covers famous attractions in and around the city but also gives you a chance to truly feel and appreciate the beauty of Thailand's culture.
This Phuket itinerary 7 days covers not just fun activities but will also help you indulge in Thai food, ethical Elephant visits and see the best beaches, ensuring you get time to relax too! Read on!
7 Day Phuket Itinerary – where to stay, eat and detailed things to do
---
Where to stay in Phuket
Phuket has plenty of options to choose from in terms of accommodations, from luxurious high-cost stays to budget accommodations for budget travellers.
Situated on a hillside overlooking Siray Bay with stunning views of the Andaman Sea, the Westin Siray Bay Resort & Spa is a luxurious beachfront resort with spacious and luxurious rooms.
Its secluded location on the east coast of the island offers a peaceful retreat from the hustle and bustle of the more crowded areas of Phuket.
The Memory at On On Hotel is a historic boutique hotel located in the heart of Phuket Old Town.
The hotel was originally built in 1929 and has been beautifully restored to its former glory, preserving its unique Sino-Portuguese architecture and charm.
The Ritsurin Hotel is a highly rated 3-star accommodation with comfy beds and a near-perfect location: walking distance away from the Old Town, but far away from the noise.
The rooms are comfortable, spacious and airy and the hotel has lots of amenities including cycles and car rentals.
---
Best time to visit Phuket
Planning to spend some days in Phuket? November to February would be the perfect time for a Phuket 7 day itinerary, as the temperature ranges between 23° C to 30° C, meaning cool temperatures throughout.
Monsoons have just ended so you can expect plenty of warm sunshine without being washed away by the rain. Do note that this is the peak season so expect plenty of crowds.
If you want a quieter time in your itinerary to Phuket, you can also visit during the monsoon months from June to September which is the low season.
You can expect plenty of rainfall but some sunshine and a cool breeze with lush greenery will be a constant companion. Mind you, you may not be able to enjoy the fantastic beaches of Phuket if you plan 7 days in Phuket itinerary for this time
This Phuket itinerary is suitable for both the peak season and the off-season. If you choose the latter, you might not be able to enjoy the beaches.
---
7 day Phuket Itinerary : Day 1
---
Arrival in Phuket
The Phuket International Airport is the gateway to the largest island of Thailand and is the first destination of your 7 day Phuket itinerary.
The airport is around 32 kilometres away from the main Phuket city and there are plenty of airport transfers, such as taxis and airport buses.
On reaching Phuket, check in at one of the highly-rated hotels I have provided above and rest your legs after the long journey for your upcoming 7 day Phuket itinerary!
Spend the evening at Dibuk House if you like some drinks and music or any of the numerous street food places and restaurants in Old Town.
If you're someone who doesn't need to relax, start off with the things to do in Phuket on Day 2 right away!
---
7 day Phuket Itinerary : Day 2
---
Places: Phuket Old Town, Wat Chalong, Big Buddha & Simon Cabaret show
After a hearty breakfast of relishing Thai cuisines such as Joke or Khao Kai Jeow, it is time to start this Phuket itinerary and explore the beauty of Phuket!
I always start the first day either by relaxing if it is been a tiring journey or heading to the heart of the city to take a look at the markets, get a feel of the place and interact with locals.
You can also use this as a one-day itinerary for a day trip Phuket if you are visiting Krabi.
---
Phuket Old Town
The historic Old Town of Phuket is lined with Sino-Portuguese architecture in the form of quaint colourful shops and colonial buildings, with cafes and eateries scattered about.
Take a stroll along Thalang Road and Phang Nga Road to admire the various architectural marvels of the Old Town, a must-see for any Phuket itinerary
If you happen to visit on a Sunday, do not forget to go to the Sunday Walking Street, which is full of food stalls, local performers and shops selling artefacts, a perfect place for shopping for some souvenirs!
Stop by the Thai Hua Museum, to learn more about the history of Chinese immigration to Phuket, and the Chinpracha House featuring many personal collectables for a vintage charm.
Old Town is a gastronomical delight with plenty of eating options, right from local street food to a more nuanced experience. Some must-try local favourites are Hokkien mee, dim sum, Tom yum Goong and Pad Thai!
---
DETAILS
Phuket Old Town
Address: 42 Krabi Road, Phuket Town, Phuket, 83000, Thailand
Timings: All day
Price: Free at Old Town / Thai Hua Museum – 120 BHT for Adults, 200 BHT for children / Chinpracha House – 150 BHT
Wat Chalong
The Wat Chalong temple is the largest temple of Phuket and is a revered place for Buddhists and is a must-visit spot for any itinerary for Phuket.
The temple complex itself is intricately designed and is home to several statues of Buddha, as well as other important figures from Thai history and mythology.
Light incense and make an offering at the shrine and visit the exhibition hall which displays several artefacts and relics.
If you happen to visit Wat Chalong during the Chinese New Year, you will be mesmerized to witness the hustle and bustle at the Wat Chalong fair!
Pay your obeisance or simply admire the holy relic at the temple, a bone fragment of Buddha in a glass case!
The lush garden in the temple complex makes the experience even more divine. Take in the view of the Phra Mahathat Cheti as you sit in the shade of a tree.
---
DETAILS
Wat Chalong
Address: 70 หมู่ที่ 6 Chao Fah Tawan Tok Rd, Chalong, Mueang Phuket District, Phuket 83000, Thailand
Timings: 8:00 a.m. to 5:00 p.m.
Price: Free
---
Big Buddha
Your next stop is the Grand Buddha of Phuket, located near Wat Chalong on the peak of Mount Nagakerd.
The imposing 150-foot-tall statue overlooking Phuket City is truly a sight to behold! There is a short hike to reach the top.
The Big Buddha offers stunning panoramic views of the surrounding area, so be sure to take some time to enjoy the scenery on your Phuket itinerary.
There are also plenty of photo opportunities, so don't forget your camera!
As your day ends, you will be greeted with a majestic sunset, forever imprinted in your mind.
---
DETAILS
Big Buddha
Address: Tambon Karon, Amphoe Mueang Phuket, Chang Wat Phuket 83100, Thailand
Timings: 6:00 a.m. to 6:30 p.m.
Price: Free
---
You can also consider taking this interesting Phuket City Tour with Yoga, or Muay Thai Class to customize your own Phuket itinerary
Start the day with a choice of either a yoga class or a Muay Thai class! After this unique experience, you get a guided tour of Wat Chalong and the Big Buddha, with the trip ending at Old Town.
So, all you have to do is move along with the group, without worrying about planning!
---
Simon Cabaret show
Any Phuket itinerary 7 days is incomplete without catching a late Simon Cabaret Show, which is a must-see performance in Phuket.
It's a stunning display of costumes, music, and dance that is sure to leave you mesmerized. Nothing beats the famous Cabaret show in terms of pure entertainment!
You can book the tickets for the show through this link. The duration of the show is around 1 hour.
---
DETAILS
Simon Cabaret Show
Address: 8  Sirirat Rd, Pa Tong, Kathu District, Phuket 83150, Thailand
Timings: 6:00 p.m. to 11:00 p.m.
Price: Check here
---
7 day Phuket Itinerary : Day 3
---
Places : Phuket Elephant Sanctuary, Patong Beach, Phuket PhantaSea
On the second day of your Phuket itinerary 7 days will be something different and unique, as you cover some of the other famous spots in and around the city.
---
Phuket Elephant Sanctuary
Did you know elephants are the national animal of Thailand? They are considered sacred in Buddhism, which is the reason why you will see magnificent elephant statues if you visit any Buddhist temples.
Unfortunately, many elephants have been treated cruelly and have lived a hard life in Thailand's logging industry, apart from their use for human entertainment.
The sanctuary is Phuket's first and most ethical elephant sanctuary, providing old elephants with a final home where they can freely roam, bathe, and forage.
See these majestic animals up close and personal in their wild habitats. A short documentary on elephant taming before the tour is sure to bring tears to your eyes.
A visit to this sanctuary will leave you a little more appreciative of the beauty of nature and animals on your Phuket 7 days itinerary.
You can book tickets directly on their website through this link.
---
DETAILS
Address: Phuket Elephant Sanctuary Co., Ltd. 100, Moo 2, Paklok, Phuket, Thailand
Timings: 9:30 a.m. to 1:00 p.m. / 1:30 p.m. to 5:00 p.m.
Price: Adults – 3000 BHT / Children (4 to 12 years) – 1500 BHT
---
Best beaches around Phuket
Perhaps the most awaited moment of this Phuket trip itinerary is the beach!
One of the most famous beaches of Phuket, Patong Beach is known for its long stretch of white sand and crystal-clear waters, making it an ideal location to sunbathe or enjoy some water activities.
However, if you want to relax away from the crowds, you can also head towards Surin Beach, which is renowned for its clear water and tranquil atmosphere.
The beach is closer to our next spot, the Phuket Fantasea.
So, close your eyes and feel the sun's warmth on your skin, listening to the soothing sound of the ocean!
---
Phuket FantaSea
One of the most famous attractions of Phuket which is a must in your Phuket 1 week itinerary is the Phuket FantaSea, a cultural theme park that offers a unique and unforgettable experience!
The park's main attraction is the cultural show, which is a dazzling display of Thai culture, featuring traditional dances, acrobatics, and other performances that showcase the country's rich history and heritage. So, make sure you catch this show!
Phuket FantaSea also offers a range of other attractions, including a carnival village with games and rides, a 4D theatre, and a shopping complex where you can purchase souvenirs and handicrafts.
But perhaps the most memorable aspect of Phuket FantaSea is the spacious habitats of elephants, tigers and other exotic animals that mimic their natural environments, where you can observe them from a safe distance and learn about their behaviours and habitats through informative displays.
The Phuket FantaSea offers a unique blend of cultural experiences, exciting entertainment options, and a commitment to animal welfare that makes it a standout destination!
---
DETAILS
Address: 5:30 p.m. to 11:30 p.m. (Cultural show starts at 9:00 p.m.) every Tuesday / Friday / Sunday
Timings: 8 am – 5 pm everyday
Price: Adult: 1800 BHT to 2200 BHT / Child: 1800 BHT to 2000 BHT
---
Phuket 7 day Itinerary : Day 4
---
Places : Pha Nga Bay
Another famous attraction in Phuket which is an essential visit for this Phuket itinerary 7 Days would be the Pha Nga Bay, a stunning natural marvel, where you'll see a variety of unique rock formations, hidden lagoons, and pristine beaches.
Keep an eye out for wildlife, such as colourful tropical fish and playful monkeys that inhabit the lush vegetation of the islands.
James Bond Island is an imposing limestone rock formation located in the middle of Phang Nga Bay in Thailand. Also known as Khao Phing Kan, this iconic island gained worldwide fame when it was featured in the James Bond movie "The Man with the Golden Gun".
One of the most iconic ways to explore Phang Nga Bay is by long-tail boat, a traditional Thai boat that's perfect for navigating the shallow waters and hidden coves of the bay and this James Bond Island Excursion by Longtail Boat is highly rated.
Apart from the natural marvels of Pha Nga Bay and James Bond Island, the boat will also cruise through Ao Phang Nga National Park, to explore its magical mangrove forests.
You will also get a chance to paddle around the scenic Talu Island to experience the area's beauty, before returning to continue on your Phuket itinerary 7 days.
---
Phuket 7 days itinerary : Day 5
---
Places : Phi Phi Island
A stunning tropical paradise right off the coast of Phuket, Phi Phi Island is a small archipelago of six islands, each with its unique charm and character.
Known for its crystal-clear water, white sand beaches, and towering limestone cliffs, Phi Phi Island is one of the most famous landmarks of Phuket!
Hop on a boat for a day trip to this fairyland!
I highly recommend the Phi Phi Island Day Tour from Phuket if you want a hassle-free experience.
Not only does the tour provide a pick-up and drop facility, but it also covers the breath taking attractions of Phi Phi Island, including:
Maya Bay is a picturesque stretch of white sand beach surrounded by towering limestone cliffs, which has been featured in Leo DiCaprio's famous movie 'The Beach'.

Koi Phi Phi Le, one of the smaller islands of the Phi Phi Islands, is famous for its stunning natural beauty. Swim in the calm emerald waters of the Pi Leh Lagoon which is surrounded by massive rock formations.

Monkey Beach, where you can see wild Macaques monkeys playing and lounging on the shore.

Koi Phi Phi Don, the larger and more populated island of the archipelago where you enjoy lunch at one of the many restaurants

Viking Cave is a fascinating historical site that tells the story of the island's bird nest industry.

Bamboo Island, is a small and secluded island known for its pristine beaches and crystal-clear water where you choose to swim, snorkel or simply relax on the beach.

Khai Nok Island is an idyllic island known as the Pearl of Andaman Sea that's perfect for swimming and snorkelling!
The tour ends at Phuket, leaving you with pleasant memories of the short-day trip.
---
Phuket itinerary 7 days : Day 6
---
Places : Nai Harn Beach, Chalong Rum Distillery, Bangla Road
As your enchanting trip to Phuket comes to an end, it's time to take it too slow and let the travel blues sink in.
On day 6 of the Phuket itinerary 7 days, it's time to explore the less explored!
---
Nai Harn Beach
After days of roaming around Phuket in this Phuket Thailand itinerary, we start the day in peace at Nai Harn beach, relaxing on its white sandy beach and gazing at the crystal clear waters.
Nai Harn is a relatively quieter beach compared to other popular beaches in Phuket and is surrounded by lush green hills, providing a beautiful natural setting.
You can also choose to do some water activities, such as surfing, swimming and snorkelling.
Hiking to the nearby Promthep Cape is also another option if you want some gaze upon mesmerizing views.
---
Chalong Rum Distillery
I am sure all of us have heard about wine tasting. But did you know rum tasting is also a thing? Like wine, rum holds history in every sip!
Rum connoisseurs planning a Phuket itinerary 7 days have got to visit the Chalong Rum Distillery for a session of rum tasting.
Before starting the tasting tour, have a sumptuous lunch at SUAY x Chalong Bay Restaurant & Cocktail Bar. The best part? The head chef is a Michelin star awardee!
After a delicious lunch, work that appetite again by touring the distillery. You can get a behind-the-scenes view of how rum, gin and vodka are produced whilst also tasting some fine rum.
You can also consider taking a cocktail workshop and shaking some delicious cocktails for this part of the Phuket itinerary.
Check for all the amazing details here.
---
DETAILS
Address:  14/2 Moo 2, Palai, Soi 2, Chalong, Amphur Muang, Phuket 83130, Thailand
Timings: 11:00 a.m. to 6:00 p.m. (Rum tasting and tour are held every day at 3:00 p.m. and 5:00 p.m.)
Price:
Distillery visit – 550 BHT
Cocktail workshop – 900 BHT to 1500 BHT 9 (depending upon package)
---
Nightlife at Bangla Road
It's time to let loose on your last night in Phuket as you conclude your Phuket itinerary 7 days!
Located in the heart of Patong Beach is Bangla Road, a lively and colourful street that is packed with bars, nightclubs, and restaurants that cater to all tastes and preferences.
Choose from different venues: from small bars with live music to large nightclubs with international DJs or from reggae and hip-hop to techno and EDM; there is something for everyone here!
The street food around Bangla Road is particularly mouth-watering and very very cheap. Try some Keuy Toew (Noodle Soup), Khao Pad (Fried Rice), Dimsums and Moo Ping (Grilled Pork).
Seafood lovers are in for a treat, with the street lined with gigantic prawns, fishes and lobsters, it's an all-you-can-eat festival!
All this right by the beach: what more can you hope for?
---
7 days in Phuket Itinerary : Day 7
---
And it's finally the last day of the best Phuket itinerary!
Head one last time to the beach; for a relaxed and laid-back atmosphere, Kata Beach is the place to go. I usually prefer to end my stays with another spa day thrown in, to ensure I'm up for the journey and busy days ahead!
If you've missed anything on the itinerary this is the day to make time for it!
---
Places to eat in Phuket
Phuket is a food lover's paradise, with a diverse range of cuisine influenced by Thai, Chinese, and Indian cultures and has some creative food options such as Tom Yum Goong, Roti, Massaman Curry, Moo Hong and Mango sticky rice.
The Black Ginger is a unique and stylish restaurant located on an island in the middle of a lagoon, accessible only by a wooden boat. The menu features a fusion of Thai and international cuisine, and the restaurant is known for its creative cocktails and stunning ambience!
Tu Kab Khao is another trendy restaurant that serves up delicious and creative Thai cuisine with a focus on fresh, locally sourced ingredients. Fun fact – Long ago, the small closet in every Thai home was given the name Tu Kab Khao to protect the food from ants and flies until the next meal!
For those of you more into street food, the bustling Phuket Town Night market is the place to go to experience the vibrant atmosphere and flavours of Phuket, with a wide range of street food stalls serving up authentic Thai dishes.
Lastly, the Baan Rim Pa restaurant is an institution in Phuket and has been serving up fine dining Thai cuisine with spectacular ocean views since 1981. The menu features classic Thai dishes with a modern twist, and the restaurant has won numerous awards for its food and service.
---
Relax, swim or take a surf while the memories of this eventful itinerary in Phuket pass you by. After having your fill of Phuket, it's time to pack and head back home with some sweet memories!
---
7 Day Phuket Itinerary FAQs
How many days in Phuket do you need?
7 days are perfect to completely explore Phuket in peace, with its many beaches and attractions and short halts for some Thai cuisine. But, if you find yourself on the clock, 7 days are sufficient. You can use my itinerary from Day 1 to Day 5 for planning a short 4-day trip, excluding travel time.
Is 3 days enough in Phuket?
3 days Phuket itinerary is a little short for exploring Phuket completely and you will have to plan carefully if you want to cover the major attractions. Apart from local spots such as beaches and nightlife, Phi Phi Island and Pha Nga Bay will easily require a day trip, so 3 days might be pretty tedious.
Is Krabi or Phuket better?
This will depend more on your preferences and choices.
If you're looking for vibrant nightlife, high-end shopping, and a wider range of accommodations and entertainment options,  planning a Phuket itinerary may be the better choice. However, if you prefer a more relaxed natural setting with plenty of opportunities for outdoor activities and adventure, Krabi is the place to go.
Ultimately, both destinations have a lot to offer and are worth exploring!
Which month is best for Phuket?
Anytime between November and February is the best time to plan a Phuket itinerary as the temperature is cool with pleasant sunshine and winds.
---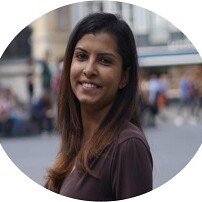 Award-winning Analyst, multi-nominated digital content creator and photographer Lavina Dsouza's words capture stories about culture and tradition mainly through its food and people. She has written and contributed to publications such as The Washington Post, Lonely Planet and Matador Network, to name a few. She is the editor of UntraditionalHumans.com, a non-profit created to share inspiring stories from women of colour who break free from traditions and choose happiness.
She's also a speaker passionate about DEI and champions solo travel. She has collaborated with numerous renowned brands such as Intrepid Travel, TripAdvisor, Travel and Leisure and Adobe, to name a few.
She can be found on Twitter and Instagram.
---
---
What's a mystical Asian destination you love?
I'd love to hear them in the comments below!
---
---
Some of the links on this post are affiliate links. These do not cost you extra to use, but will help provide Continent Hop with a small commission if/when you purchase through them, to recover some of the costs of running this website and providing free content to help you plan your travel. I appreciate your support!
---