If you're planning your first trip to Canada and are probably wondering what the most essential things to know before going there then this article has helpful tips. It will help you get ready and make your trip more enjoyable!
Without any doubt, Canada is a great destination for travellers of all ages, from families on vacation with little ones to couples looking for an exciting weekend getaway. There's plenty of sights and attractions that everyone can enjoy here in Canada!
This country is always ready to welcome visitors. It's an incredible land with breath-taking landscapes, natural wonders, and unique attractions. Plan your trip carefully beforehand so you can have the most unforgettable experience possible. There are many things that travellers can be unaware of, especially the recent coronavirus-related restrictions.
---
Recent requirements to enter Canada
All travellers arriving in Canada are required to complete the health-related questionnaire, which is called ArriveCAN. It may be filled out via a mobile app or on the website. The form includes health, travel, and contact information.
Unvaccinated travellers also must provide a 14-day quarantine plan including all the details like the accommodation, way of getting there, as well as the information on how a quarantined traveller will be receiving food, medicines, and other basic necessities needed for the quarantine period.
Not sticking to the quarantine plan may result in 6-month in prison and a nearly US 600,000 fine.
All passengers entering Canada should also be prepared for health screening upon arrival.
---
Different rules applied across the country due to the COVID-19
Canada is a vast country with many provinces. Some of the most popular are British Columbia, Alberta (especially Icefields Parkway), Ontario, and Quebec. If you're planning on visiting Canada soon, make sure to check what are the recent rules applied in every province.
The coronavirus-related rules may vary across the entire country. The best way to get reliable information is to visit a government website.
Getting Canada eTA online instead of bothering yourself with Embassy visits
If you're looking to explore Canada without any hassle or delays, then applying for an eTA will be your best bet. With an online visa application, travellers from selected countries can now apply electronically from their home country before they travel to Canada.
This way they can have peace of mind as soon as they arrive at customs!
If you are worried about how long is the list of required documents for eTA, don't be! The one and only document you need to prepare before sitting back in your chair and running an online application form is your passport. Please do remember it must be valid for at least 6 months! If it's not, let's consider renewing it first.
---
Packing your luggage for all weather conditions
Canada is a large country with a wide range of climate zones. In the south, it has temperate weather that varies from cold to hot depending on the season. The far north is much colder and experiences polar climates for most of the year.
The majority of Canada's population lives in cities near its southern border, which means that many people don't see snow until they go skiing or visit other northern areas during the winter months.
The different types of Canadian climates are important for travellers to consider when planning trips outside major cities like Vancouver and Toronto where weather conditions are generally milder than some other parts of Canada.
Whether you're going to Canada for a short trip or a lengthy one, it's important to pack the right clothing and gear. Be sure your clothes will keep you warm but not too hot. You should also consider what season you'll be visiting because some items might only be necessary for the wintertime!
---
Traveling across its massive land
It's always great to plan your route before you head out on an adventure. If you are considering Canada as next travel destination, one of the first things that should come to your mind is transportation options for getting around in this vast country!
From car rentals and buses-to planes or even trains; there are various ways you can get from A to B across this massive Land of Maple Leaf!
Of course, you would like to see as much as possible during the time frame your vacation lasts! It's not going to be easy though- it would take years and decades worth of visits just to explore everything Canada has offered in its vastness.
---
---
For example, the distance between Montreal and Toronto is about five hours long by car, but the distance from Montreal to Vancouver will take you over 40 hours! If you're a traveller that just wants to have a quick trip in Canada, then going from Montreal all the way up to British Columbia might not be your best option.
Why not fly between places? You might think it's a hassle, but flying is actually one of the fastest and most convenient ways to travel.
So if you only have limited time available for your Canada trip – choose two or three destinations in the great white north that will give you an overview of what the province has to offer before getting off at these airports (and then maybe exploring on foot).
If you have more time to explore, stay on the ground. Driving is not only an amazing way but it also provides a sense of freedom that flights never can deliver!
From rugged mountains and crystal clear lakes all throughout Canada's vast landscape with treasures buried deep within every nook-and-cranny along your journey coast to coast across six different zones, there are so many things worth seeing when exploring this country by car or just taking in some scenic views.
The best is to combine one or two inland flights with some trips in a rental car to see all there is offered by way of scenic destinations and side-trips along the way!
---
Preparing for a trip to Canada can be both exciting and nerve-wracking. But with these tips, you should have everything covered so that your visit can be as smooth as possible! I hope this guide helps answer any questions or concerns you may have about traveling to this extraordinary country.
Don't forget to apply online for your eTA and then just head to the airport!
---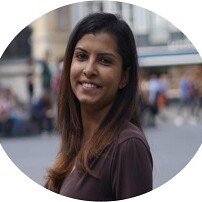 Award-winning Analyst, multi-nominated digital content creator and photographer Lavina Dsouza's words capture stories about culture and tradition mainly through its food and people. She has written and contributed to publications such as The Washington Post, Lonely Planet and Matador Network, to name a few. She is the editor of UntraditionalHumans.com, a non-profit created to share inspiring stories from women of colour who break free from traditions and choose happiness.
She's also a speaker passionate about DEI and champions solo travel. She has collaborated with numerous renowned brands such as Intrepid Travel, TripAdvisor, Travel and Leisure and Adobe, to name a few.
She can be found on Twitter and Instagram.
---
---
---
Some of the links on this post are affiliate links. These do not cost you extra to use, but will help provide Continent Hop with a small commission if/when you purchase through them, to recover some of the costs of running this website and providing free content to help you plan your travel. I appreciate your support!
---