You're about to embark on your very first trip to Canada – a country known for its breath-taking natural wonders and captivating attractions. Get ready for an adventure like no other!
You will have an excellent time, whether you're an adventurer, nature lover, or history buff. The country has something to offer to everyone, especially if you are visiting Canada for the first time,  from the majestic Rocky Mountains to the vibrant streets of cities like Vancouver, Toronto, and Montreal.
It's no surprise that Canada has a reputation for providing unforgettable experiences.. People here are welcoming and come from different cultural backgrounds..
I can't wait to share the incredible experience of visiting Canada for the first time with you. Prepare yourself for breath-taking scenery, vibrant cities, and the opportunity to immerse yourself in a rich tapestry of cultures.
In this blog, you'll find general info about Canada, the best landmarks and cities to visit, along with tips for visiting Canada for the first time.  Trust me when I say that this trip will leave you with memories that you will cherish for the rest of your life.
---
Planning Your Trip
Visiting Canada for the first time
---
When is the best time for visiting Canada for the first time?
---
Before you pack your bags, think about the best time for visiting Canada for the first time. The country has four distinct seasons, each with its own distinct charm.
If you enjoy winter sports or want to see the Northern Lights, the colder months of December to February are ideal for visiting British Columbia and Quebec.
Spring and autumn, which run from March to May and September to November, have milder temperatures and more colourful foliage, making them ideal for exploring cities and national parks.
The summer months of June to August are ideal for outdoor adventures and festivals, particularly in provinces such as Ontario and Alberta.
---
Entry requirements
---
Check the entry requirements for visiting Canada as you plan your trip. You may require a visa or an Electronic Travel Authorization (eTA) depending on your nationality.
Check that you have a valid passport with enough validity and any necessary supporting documentation. It's always a good idea to do your homework and confirm the current entry requirements before visiting Canada for the first time.
---
Selecting your destination
---
Canada has a plethora of captivating destinations, so narrowing down your options can be difficult when you are visiting Canada for the first time.
Consider Vancouver, with its stunning natural surroundings and vibrant urban life, or Toronto, a multicultural metropolis bursting at the seams with museums, galleries, and diverse neighbourhoods. Another fantastic option is Montreal, which is known for its European charm and vibrant festivals
---
Best cities to visit in Canada
---
There is no shortage of must-see attractions in Canada's major cities that will leave you amazed and inspired when visiting Canada for the first time. Join me as we explore these cities' top attractions, uncovering the hidden gems, cultural landmarks, and natural beauty that make them truly unique.
---
Vancouver
Allow me to take you on a tour of the city that stole my heart. Stanley Park was one of the first places I visited, and I was blown away! With its towering trees, serene trails, and breath-taking views of the ocean, the park is like a green oasis in the middle of the city.
Don't forget about Granville Island! It's a foodie's dream, with its bustling market selling fresh produce, delectable treats, and local crafts.
---
Winnipeg
Winnipeg may not be the first city that comes to mind when thinking of Canadian highlights but believe me when I say it's worth a visit. For me, the Forks stole the show.
This historic site where two rivers meet is alive with activity! The lively market, diverse restaurants, and picturesque riverfront views made it an ideal location to soak in the atmosphere.
Not to mention the Canadian Museum for Human Rights. It was an eye-opening experience that gave me a better understanding of human rights issues.
---
Edmonton
In the best way possible, Edmonton surprised me. It's a city with a lot of personality and a lot to offer. Fort Edmonton Park, the Alberta Legislature Building, the Art Gallery of Alberta, Ukrainian Cultural Heritage Village are some places to explore.
Elk Island National Park is only a short drive away if you're looking for some nature. The tranquil landscapes and abundant wildlife provided the ideal getaway from city life
---
Halifax
 Ah, Halifax, a city steeped in maritime history. The historic waterfront is a must-see attraction. I couldn't help but be captivated by the lively atmosphere and the breathtaking views of the harbour as I strolled along the boardwalk.
And, while we're on the subject of views, Peggy's Cove is a hidden gem that will leave you speechless. The rugged coastline, iconic lighthouse, and crashing waves create a postcard-worthy scene.
---
Yellowknife
This is where things start to get interesting. Yellowknife is the northern gateway, and boy, was I in for a treat! The mesmerising Northern Lights dancing across the night sky was a highlight for me.
It's a sight that will take your breath away. If you're looking for more adventure, Nahanni National Park Reserve is a nature lover's paradise. The untouched wilderness, majestic waterfalls, and incredible hiking trails transported me to another world.
Don't forget to take a boat tour of Great Slave Lake, one of the world's largest lakes with beautiful views.
---
The urban regions give you the opportunity to indulge in shopping and a thriving nightlife. You can find Canadian malls and brands like Lululemon to splurge. Moreover, you can shop at popular chains like IKEA.
Most importantly, you can check out famous Canadian restaurants and cafes. Some popular choices are poutine at Beaver Tail and coffee at Tim Hortons.
---
Top destinations in Canada
---
The following locations are a must-visit when you are visiting Canada for the first time:
---
Bay of Fundy
The Bay of Fundy lies between Nova Scotia and New Brunswick on the eastern coast. The tides here are among the highest in the world, and it's fascinating to watch how the landscape changes with each tide change.
I couldn't stop myself from walking on the ocean floor during low tide, exploring the unique rock formations and looking for hidden treasures.
---
Lake Louise
Consider the following: turquoise waters surrounded by majestic mountains. Lake Louise is for you. It looks like something out of a fairy tale. I couldn't stop myself from hiking around the lake, taking in the beauty and serenity.
I even tried my hand at canoeing on the crystal-clear waters, which was pure bliss. In winter, you can skate on the frozen lake.
---
Frontenac Castle
Frontenac Castle, also known as Château Frontenac, is a must-see if you find yourself in Quebec City.  It is one of the most historic buildings in the country and an iconic hotel.
The building looks like a fairy-tale castle and dates back to the 1800s. You can wonder at the grand architecture, plush rooms, and grand hallways. The castle provides a stunning view of the St. Lawrence River from the terrace.
You can also see the whole of Quebec. The hotel is home to plenty of restaurants and fine dining options. You can feel like a king and receive hospitality meant for the royals.
If you are tired or caught up in bad weather, and want to have fun without leaving your location, you can try the igaming niche. To avoid any negative experiences while you're choosing a game, you can look at a site with reviews which may help with your experience.
Here you will find reviews of reliable Canadian gaming establishments. After a great evening and a good rest, you can continue exploring Canada!
---
Niagara Falls
A trip to Niagara Falls is a must if you are in Canada. It is an assortment of three waterfalls, the largest being the Horseshoe Falls.
It was an incredible experience to stand there, feeling the mist on my face as millions of gallons of water cascaded down the cliffs. However, what is the best place to see Niagara Falls?
The Skylon Tower provides top views of the falls and Toronto skyline. You can get a bird's eye view and watch the cascading waters for hours. You can also go on a helicopter tour and take in stunning aerial views.
Other exciting ideas include exploring the tunnels behind the falls.
---
Thousand Islands
The Thousands Islands is a group of 1,800 islands along the St. Lawrence River. Each island reflects its own charm and character, making your voyage a memorable experience. I recommend going on a boat ride to soak in the beauty of the natural marvel. You will come across stunning landscapes, greenery, and old buildings.
You must explore the cute waterfront towns when you visit the Thousand Islands. The palace also offers mouthwatering local dishes for travellers.
---
Casa Loma
Ottawa or Charlottetown are not the only places that tell you about the history of Canada. Casa Loma, a magnificent castle in the heart of Toronto, will transport you back in time.
Exploring its grand halls, secret passageways, and lush gardens transported me to a real-life fairy tale. It's a must-see for both history buffs and daydreamers.
It is open to the public and is a heritage building with three levels of decorated rooms and hallways.Additionally, you can enjoy panoramic views of Toronto from the tower. The grounds also house a beautiful garden, where you can take a leisurely walk.
---
Banff National Park
If there is one place in Canada that has stolen my heart, it is Banff National Park. This location's natural beauty is indescribable. Hiking its breath-taking trails, relaxing in natural hot springs, and being surrounded by towering mountains left me speechless.
UNESCO considers it a World Heritage Site. The wilderness here is pristine and untouched. You can find countless hiking trails that will keep you busy for days. Winter transforms Banff into a fantasy wonderland.
It is full of snow and provides many exciting activities for tourists to try out. You can participate in world-class skiing and snowboarding to get some adrenaline rush and warmth.
---
Travel Tips for visiting Canada for the first time
---
As you embark on your journey to Canada, it's important to be prepared and equipped with practical tips that will enhance your travel experience. Here are some Travel Tips for Canada when visiting Canada for the first time:
---
Pack for the Weather
Canada has a diverse climate, ranging from warm coastal areas to cold northern regions. It is critical to research your destination's weather conditions and pack accordingly.
Because temperatures can fluctuate throughout the day, layering your clothing is a great way to stay comfortable. Don't forget to bring warm clothes for colder areas and rain gear in case of unexpected showers.
---
Consider Travel Insurance
Non-residents' healthcare costs in Canada can be quite high. It is a good idea to purchase travel insurance to protect yourself from any unexpected medical expenses.
Take the time to investigate various insurance options and obtain multiple quotes to make an informed choice.
---
Respect Cultural Diversity
Canada is a multicultural country with a rich tapestry of races, cultures, and languages. As you explore the country, be open to embracing the diversity you encounter. Respect the customs, traditions, and languages of the people you meet along the way.
---
Use Public Transport
Canadian cities have well-developed and affordable public transportation networks. Buses, trains, and subways are efficient ways to get around and explore different areas.
Familiarize yourself with the public transport system of the city you're visiting, as it will save you money and make navigating the city much easier.
---
Try Canadian Dishes
Canada is famous for its local dishes and cuisines.  I treated my taste buds to the heavenly combination of crispy fries, savory cheese curds, and rich gravy with a plate of poutine.
The flavour explosion was pure bliss. Not to mention the delicious treats! I couldn't stop myself from trying butter tarts with gooey caramelised filling and indulging in the layers of chocolate and custard in a delectable Nanaimo bar.
---
---
Respect Nature
You will encounter untouched nature and wildlife in Canada. It's crucial to show respect for both by maintaining a safe distance from animals and observing them in their natural habitat without disturbing or endangering them.
Stick to designated trails while hiking and practice responsible tourism. Remember to leave no trace behind by properly disposing of your garbage in designated spots.
---
Be Polite
One thing you'll quickly notice about Canadians is their politeness and respectfulness. They have a tendency to say sorry quite often and expect the same courteous behavior from others. Embracing this friendly culture is a wonderful opportunity to connect with the locals on a deeper level.
---
Don't Limit Yourself to Cities
Canada has more to offer than just cities like Toronto and Vancouver. Venture beyond the well-known tourist spots and uncover the hidden gems of the country.
Take scenic drives through vast landscapes, explore serene national parks, and indulge in rejuvenating hot springs. Don't miss out on the charm of enchanting small towns and villages, each with its own captivating stories.
Embrace the beauty of Canada beyond its urban areas and create unforgettable experiences.
---
In conclusion, visiting Canada for the first time has been an incredible adventure. From the awe-inspiring natural wonders to the vibrant cities and rich cultural experiences, Canada has left an indelible mark on my heart. I encourage you to embark on your own Canadian journey and create unforgettable memories. Safe travels!
---
Visiting Canada for the First Time FAQ's
How much money is enough to visit Canada?
The amount of money needed to visit Canada varies depending on factors like the duration of stay, accommodation choices, and activities.
As a general estimate, budget-conscious travellers can expect to spend around $100 to $150 per day on accommodations, meals, transportation, and entertainment. It's important to consider additional expenses like flights, travel insurance, and specific attractions.
How much is Canada visa fee?
The visa fee for Canada starts from $100.
What is the cheapest time to visit Canada?
The cheapest time to visit Canada in terms of airfare and accommodation costs is usually during the shoulder seasons, which are the periods just before and after the peak tourist season.
Except for major holidays and events, this usually occurs in the spring (April to June) and autumn (September to October). During these times, you can frequently find cheaper flights and hotel rates.
---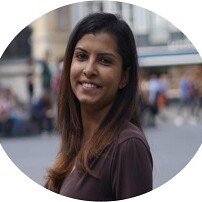 Award-winning Analyst, multi-nominated digital content creator and photographer Lavina Dsouza's words capture stories about culture and tradition mainly through its food and people. She has written and contributed to publications such as The Washington Post, Lonely Planet and Matador Network, to name a few. She is the editor of UntraditionalHumans.com, a non-profit created to share inspiring stories from women of colour who break free from traditions and choose happiness.
She's also a speaker passionate about DEI and champions solo travel. She has collaborated with numerous renowned brands such as Intrepid Travel, TripAdvisor, Travel and Leisure and Adobe, to name a few.
She can be found on Twitter and Instagram.
---
---
---
Some of the links on this post are affiliate links. These do not cost you extra to use, but will help provide Continent Hop with a small commission if/when you purchase through them, to recover some of the costs of running this website and providing free content to help you plan your travel. I appreciate your support!
---