Game of Thrones is a global phenomenon that captivated millions of viewers around the world.
The popularity of the TV show was so great that an entire industry was built around traveling to the locations where it was filmed.
The show was mainly shot in six different countries (seven, if you count the use of Scotland's Doune Castle as a fill-in for Winterfell in the pilot episode), and since the conclusion of the show, fans have been embarking on journeys to all of them.
---
Game of Thrones in Europe location #1
---
Malta (King's Landing and the Red Keep)
Malta was a key location in the Game of Thrones universe from its first season, serving as the backdrop for King's Landing and the Red Keep.
It's easy to understand why Malta was chosen — its stunning landscapes, ancient architecture, and unique history make it an ideal setting for Westeros. For GoT fans looking to explore some of these iconic filming locations themselves, there are plenty of options available.
When planning your travel, there are a number of options. You can fly to Malta with Opodo, a company that specializes in finding the best flights and hotel deals for travelers. A range of low-cost airlines fly there – Air Malta, Wizz Air, and Ryanair – and the airport is just a short bus or taxi ride from the capital city centre.
Once you're there, a visit to Mdina is a must. The fortified city stands on a hilltop, making it the ideal stand-in for King's Landing in Season 1. Many major scenes were filmed here, including Ned Stark's arrest by Lannister soldiers after finding out the truth about Joffrey's parentage and Jaime Lannister's final goodbye with his twin sister Cersei before escaping from prison.
Other notable spots around Malta include Fort Manoel (where Catelyn Stark slaps Joffrey) and Fort Ricasoli (the location used for Daenerys Targaryen's arrival in Pentos). Other locations like San Anton Palace Gardens and St Dominic Monastery were also used for filming.
---
Game of Thrones in Europe location #2
---
Croatia (King's Landing)
Dubrovnik is a beautiful Croatian spot situated on the Adriatic Sea. It has been a popular tourist destination for at least 50 years and was made even more famous when it was chosen as one of the filming locations of King's Landing in Game of Thrones.
Visitors to this city can take guided tours that will lead them to recognizable sites from the show, including Fort Lovrijenac where some of Cersei's most memorable scenes were filmed.
Other tour stops include locations like King Joffrey's palace garden as well as various other locations around Old Town Dubrovnik itself.
On these tours, local guides offer insight into the history behind each stop, with stories about Kings and Queens past and present playing an important part in establishing Dubrovnik's place in pop culture history.
Besides taking guided Game of Thrones tours, visitors should also embrace the local customs.
There are many restaurants located near the King's Landing filming sites where you can sample Dalmatian cuisine, and there are festivals you can attend at different times throughout the year.
Many shops in Old Town Dubrovnik have also leveraged the huge amount of GoT travelers coming to the city, and memorabilia relating to your favorite characters can easily be found here.
Game of Thrones in Europe location #3
---
Northern Ireland (Winterfell, The Iron Islands, The Dark Hedges)
25 different locations around Northern Ireland were used during the filming of Game of Thrones. Most notable among them was Castle Ward in County Down — an Irish National Trust site.
This location was where Winterfell was filmed throughout the series. The Iron Islands were filmed at Ballintoy Harbor, and the instantly recognizable Dark Hedges were transformed into the Kingsroad onscreen.
Northern Ireland was a very important location for the show, and there are now many companies helping travelers relive it once again.
For those looking for more than just GoT-locations when visiting Northern Ireland, you have plenty of options. From taking hikes through Mourne Mountains to sampling traditional Northern Irish food like the Belfast bap and Ulster fry, visitors can immerse themselves in the Northern Irish culture.
Depending on what time of year it is, there are also fun outdoor activities to choose from. Consider taking a boat ride along Lough Neagh or going horseback riding by Slieve Binnian Mountain — both perfect ways to soak up some sun.
---
Game of Thrones in Europe location #4
---
Spain (Dorne, Dragonstone, King's Landing)
Spain is an extremely popular tourist destination in its own right, and it also has a lot to offer for Game of Thrones fans. Dorne's Water Gardens, Dragonstone, and parts of King's Landing were all filmed in Spain, making it the perfect place for a GoT-inspired travel experience.
The Alcazar Palace in Seville provides the backdrop for many scenes from Dorne's Water Gardens, while Gaztelugatxe in Basque Country served as one of Dragonstone's major filming locations. Fans can take self-guided tours or join professionally guided ones to experience these famous sites first-hand.
While you're visiting the filming home of House Martell in Seville, be sure also to check out what else Seville has to offer. The famous Cathedral with the Giralda Tower and Santa Cruz Quarter with Plaza de los Venerables Square are both must-sees.
Spain boasts a unique culture full of rich history and local traditions that make it well worth exploring. Spanish cuisine is popular all over the world for a reason, so make sure to immerse yourself in some paella and gazpacho soup during your stay. There are many vibrant works on display throughout museums in Spain, so art lovers will also feel at home here.
---
Game of Thrones in Europe location #5
---
Iceland (North of the Wall)
Last but not least on the list is Iceland, home to some of the most breathtaking landscapes in Game of Thrones. With arctic-like terrain and snow-capped mountains, Iceland provided the perfect setting to depict life North of the Wall.
Two popular locations used were Grjótagjá Cave and Lake Mývatn — the former being a hot spring located near Myvatn Lake. Both sites were used to depict the region North of the Wall. Notably, Grjotagja Cave was the setting of the intimate scene between Jon Snow and Ygritte.
Many tour companies offer guided tours to both of these destinations, where you can explore their beauty up close.
Weather conditions can vary greatly in Iceland, so what activities are available will depend on the time of year that you're there. The winters in Iceland tend to be milder than other parts of Europe but very windy, while summers remain quite cold and have long daylight hours. Anytime between May and August is generally considered the best time to visit.
---
Bonus Game of Thrones location: Morocco
If you cast your mind back to season three of Game of Thrones, you may remember Daenerys Targaryen traveling through Slaver's Bay and purchasing the Unsullied — including the important character, Grey Worm.
This part of the show was filmed in Morocco, specifically at the old trading port of Essaouira. Ait Benhaddou — an ancient fortified city located near Ouarzazate — was another Moroccan location used for filming, primarily as the backdrop for Yunkai.
For fans who want to experience these places first-hand, there are several guided tours available that stop off at both locations on their way from Marrakech to Casablanca or vice versa.
If you prefer to travel without a tour, you could explore Ait Benhaddou's cobbled streets by yourself and then head over to Essaouira for a relaxing day spent strolling along its harbour walls and ramparts.
One consideration to be aware of when visiting Morocco is the importance of being respectful of local customs and etiquette. This includes being mindful not to offend local religious beliefs with your clothing choices (no shorts or tight-fitting clothes).
Although not mandatory, learning some basic phrases in Arabic can help to break down any language barriers you may encounter, too. Food from Morocco is also renowned as one of the best in the world, so make sure you set aside some time to visit some local restaurants.
---
---
Tracing the footsteps of the iconic characters from Game of Thrones is a travel adventure not to be missed. This journey through Westeros is as much a celebration of history, culture, nature, and cuisine as it is a homage to TV entertainment.
Whether you are looking for something unique or just want a chance to relive one of the great TV shows, these six destinations have you covered.
---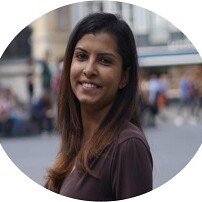 Award-winning Analyst, multi-nominated digital content creator and photographer Lavina Dsouza's words capture stories about culture and tradition mainly through its food and people. She has written and contributed to publications such as The Washington Post, Lonely Planet and Matador Network, to name a few. She is the editor of UntraditionalHumans.com, a non-profit created to share inspiring stories from women of colour who break free from traditions and choose happiness.
She's also a speaker passionate about DEI and champions solo travel. She has collaborated with numerous renowned brands such as Intrepid Travel, TripAdvisor, Travel and Leisure and Adobe, to name a few.
She can be found on Twitter and Instagram.
---
---
EXPLORE MORE OF GAME OF THRONES LOCATIONS
---
Some of the links on this post are affiliate links. These do not cost you extra to use, but will help provide Continent Hop with a small commission if/when you purchase through them, to recover some of the costs of running this website and providing free content to help you plan your travel. I appreciate your support!
---