If you are looking for a unique vacation, Liechtenstein is the perfect place to be! Liechtenstein is a beautiful country located between Austria and Switzerland.
It is the 6th smallest country in the world and the 2nd smallest in Europe. I was surprised to know that Liechtenstein is also one of the richest countries and the unemployment rate here is 1.5%, which is also one of the lowest in the world.
But don't mistake its size for its beauty. The country is covered in lush Alpine forests and meadows which makes this the perfect destination if you wish to be close to nature. Liechtenstein boasts some of the most beautiful medieval castles and vineyards and they are sure to leave you awestruck.
Even though the country is small, there are a lot of things to do in Liechtenstein and a day or two is enough for you to explore this tiny country. It is also a great destination for day trips from Zurich or Lucerne. Being comparatively smaller, it is quite easy to get around and you don't have to travel much for the things to do in Liechtenstein.
---
Planning a trip isn't an easy task and it can sometimes be a little overwhelming to do it all by yourself.
Here are links to a few stays and tours that will help you when you are in Liechtenstein.
Where to stay in Liechtenstein?
Residence Hotel – for luxury stays.
JUFA Hotel Malbun – Offers direct access to ski slopes. Good for medium budget range.
Hotel Restaurant Kulm – comfortable low-cost stay
Tours and things to do in Liechtenstein
---
Where to stay in Liechtenstein?
Liechtenstein has some great options to choose from when it comes to accommodation. You can choose where to stay based on your budget and travel requirements. It is always a good idea to plan your trip so that you can book the stay in advance.
---
Luxury
This is a beautiful 4-star property set in the heart of Vaduz, right below the Vaduz Castle. The rooms offer a wonderful view of the Alps and the castle making it a perfect stay.
It comes with all the necessary facilities along with various breakfast options to choose from. The hotel also has a bistro which serves a great selection of snacks and drinks.
Park Hotel Sonnenhof – Relais & Châteaux
Located in Vaduz, this property has an award-winning gourmet restaurant and luxurious rooms. You will get an exceptional view of the Alps along the Rhine Valley, Vaduz Castle, and the vineyards located nearby.
The property also has an indoor pool and a sauna where you can relax after a long day.
---
Mid-Range
This property is located in Malbun and is a popular area for skiing and cycling. The rooms are comfortable and come with a scenic mountain view.
Lech am Arlberg is located 26 miles away and Davos is 24 miles away. You also get direct access to the ski slopes which is a great option for a fun adventure and also one of the most famous things to do in Liechtenstein in winter.
This hotel is family-run and comes with some great mountain views. The rooms are spacious and the property comes with an indoor swimming pool, an aroma steam bath and a Finnish sauna.
The owner is also known for preparing some great regional cuisine and the outdoor area also comes with a hot tub where you can relax while having a drink.
This hotel is located just 8 miles away from Vaduz and comes with beautiful views of the mountain landscape.
The nearest town is Triesenberg, 10 minutes by car, and the nearest ski resort is Malbun, 20 minutes away. This is a great option if you are looking for something comfortable and do not wish to spend a lot.
Budget
This hotel is located at the centre of Triesenberg which is a beautiful mountain village in Liechtenstein. The whole hotel is decked out in the classic Walser style.
It serves dishes made out of local produce and wine that comes from their wine cellar. It is a great option if you are travelling solo or want to save some bucks or both!
---
---
Things to do in Liechtenstein
There are a lot of things to do in Liechtenstein and you will be surprised at how much the country has to offer. Hiking and mountain climbing are some of the most famous things to do in Liechtenstein in summer and people love to ski in winter.
---
Visit the capital of Liechtenstein– Vaduz
Vaduz might just be the quietest capital you have ever visited. It has a beautiful natural setting and this is the first place that comes to my mind when I think of things to do in Liechtenstein.
Vaduz is situated along the Rhine River and is surrounded by beautiful mountains.
There are a lot of things to do in Vaduz and you can also book a train tour or a walking tour to explore the history and culture of this town and its country.
Vaduz Castle or Schloss Vaduz is the most famous sight in Liechtenstein and home to the country's Prince. The castle is visible from afar when you are approaching Vaduz and you will have to hike a short distance for about 20 minutes to reach the castle.
The castle literally sits on top of the whole country and you can see almost all of Liechtenstein from up here.
The royal family still inhabits this castle which is why you won't be allowed inside the castle. Even if that is the case, I was happy to adore the beautiful white and brown exterior of the castle with a colourful backdrop of the sky.
---
DETAILS
Address: Bergstrasse 2, 9490 Vaduz, Liechtenstein
The interior is closed to visitors
---
After visiting the Castle, I suggest you also visit the Red House in Vaduz. It is known for its vibrant colour and its tower. Although you are not allowed to go inside, I think it is still worth spending a few minutes here to adore the exterior.
---
DETAILS
Address: Fürst-Franz-Josef-Strasse 102, 9490 Vaduz, Liechtenstein
Taste some wine at the Prince of Liechtenstein Winery
Hofkellerei is the royal family's own vineyard and a must-visit if you are a wine enthusiast. It is quite famous and spreads over 4 hectares of land. Being the Prince's personal, it is obvious that it is known to produce some of the best wines in the Rhine Valley.
Even though this is a royal vineyard, the public is allowed to visit and explore it. Make sure you book a visit first and try both the red and white wines as they are some of the best in Europe.
---
DETAILS
Address: Feldstrasse 4, 9490 Vaduz, Liechtenstein
Timings: Monday to Saturday, 6 am – 9 pm
Closed on Sundays
Price: Adults: roughly 20 CHF
---
Dine at the Michelin-starred Torkel Restaurant
With views of the castle and the majestic hills behind, this is one of the most scenic places one could dine in. The ambience and service of the restaurant are perfect and everything is cooked to perfection.
You can also get a pre-fixed three-course meal and a glass of wine for quite reasonable rates. The unique setting and friendly staff are worth giving a try and I am sure you will love this experience.
---
DETAILS
Address: Hintergass 9, 9490 Vaduz, Liechtenstein
Timings: Tuesday to Saturday, 11:30 am–1:30 pm, 6:30–9 pm
Closed on Sundays and Mondays.
Average cost: 86 CHF
---
Visit the Liechtenstein State Art Gallery and the Liechtenstein National Museum
The Liechtenstein State Art Gallery is also known as Kunstmuseum Liechtenstein. This is a must-have on your list of things to do in Liechtenstein. It holds modern and contemporary art and gives you a fresh view of the art culture in Liechtenstein.
The museum has various art pieces both static and rotating which also include paintings from the 19th century onwards. You will also find some items that belong to the Prince's royal collection.
---
DETAILS
Address: Städtle 32, 9490 Vaduz, Liechtenstein
Timings: Tuesday to Sunday, 10 am – 5 pm
Closed on Mondays
Price: Adults: 15 CHF
Free entry for children under the age of 16
Free entry every Wednesday.
---
Liechtenstein also has many other museums that you can visit including the Liechtenstein National Museum which has a collection of pieces that tell the story of how this country must have developed.
You will also find a statue of Liechtenstein and various other religious artworks on display here. You must also visit the Hilti Art Foundation, in cooperation with the National Art Gallery which displays paintings from Gauguin, Boccioni, Picasso, Magritte and Kirchner.
---
DETAILS
HILTI ART FOUNDATION
Address: Städtle 43, 9490 Vaduz, Liechtenstein
Timings: Tuesday to Sunday, 10 am – 5 pm
Closed on Mondays
Price: Adults: 13 CHF
Free entry for children
---
Hike along the Prince's Way
To hike along the Prince's Way is definitely a unique experience and I really enjoyed this hike. You will witness some jaw-dropping panoramic views during this hike. Make sure you follow the signboards along the way for a safe hiking experience.
This is the perfect hike for those who are not afraid of heights. It is not a difficult hike and you can enjoy some beautiful scenery and view the famous Three Sisters Mountains. The lush green valleys will be below you and after soaking in the views, you can rent a bicycle to head back to the start point.
---
DETAILS
Address: Fürstensteig, 9497 Silum, Liechtenstein
Duration: 3 hours
Distance: 3-4 miles
---
Cycle over the Old Bridge
This bridge is located over the Rhine River and connects Vaduz and Sevelen which means that on one side of this bridge is Liechtenstein and on the other is Switzerland.
 The bridge is 135 metres long and dates back to 1904. It is the sole wooden bridge that exists on the river Rhine.
This bridge is a spectacular structure and you will be surprised by the wooden roof that covers this bridge. You can rent a bicycle to cross the bridge and you can witness its wooden interior which is like an intricate web. Cycle across the Old Rhine Bridge while adoring its beauty and uniqueness.
The surrounding of this bridge is also equally mesmerising. The river beneath and the lush green mountains make this one of the most peaceful landscapes among the things to do in Liechtenstein.
---
DETAILS
Address: Rheinstrasse, 9490 Sevelen, Switzerland
---
Visit the Saint Florin Cathedral
Located right at the beginning of the Old Town, this is a neo-gothic stricture and also a Roman Catholic cathedral. You will be stunned by its high tower which soars in the sky with an emerald green backdrop of mountains.
This piece of architecture is far more pretty than it appears to be. You are sure to get a ton of aesthetic pictures here for your social media.
---
DETAILS
Address: Dompfarramt, St. Florinsgasse 17, 9490 Vaduz, Liechtenstein Timings: 7:30 am – 8 pm, every day
Price: entry is free
---
Drive around the Nendeln Go-Kart Track
Spanning over 150 metres, the Nendeln Go-Kart track is a great addition to the list of things to do in Liechtenstein. You can visit the track and blow off some steam by racing with your friends.
The vehicles here sun on solar panels that are attached to the roof which also makes this entire experience environment-friendly.
There are also other arcade games that are available like air hockey, darts and much more. You can hang around here playing all the games that you like and this is a perfect place to go to if you are tired of travelling but still wish to make the best of your time.
Even if the weather is not favourable, and rain prevents walks in the fresh air, there's still opps to have fun indoors. Games such as the Aviator can be accessed anywhere, reviews can be found at Aviator game review on slotsjudge.com which will help you make informed decisions and make sure you make the most of your holiday.
---
DETAILS
Address: Sägastrasse 38, 9485 Nendeln, Liechtenstein
Timings: Friday 5–10 pm, Saturday 1–10 pm, Sunday 1–7 pm Closed from Monday to Thursday.
Price: starts from CHF 18 for an 8-minute session.
---
Visit Schaan – the Largest Municipality
Schaan is the largest municipality of Liechtenstein and is home to beautiful hiking trails and natural landscapes.
The Calculator and Typewriter Museum is located here and is quite a quirky museum. It has various exhibits which demonstrate the history of calculators and typewriters.
The exhibits date back to 150 years and you will be surprised to find the world's smallest calculator here. Yes! Liechtenstein is the place where the world's smallest calculator was made.
---
Visit the Postage Stamp Museum
The Postage Stamp Museum is an interesting museum and you might want to visit this place if you are fascinated by postage stamps. The museum gives information about the history of Liechtenstein's postal service and the evolution of postal stamps.
---
DETAILS
Address: Städtle 37, 9490 Vaduz, Liechtenstein
Timings: Monday to Sunday, 10 am – 5 pm
Price: Entry is free.
---
Get a taste of the local food
One of the things that I travel for, apart from the views of course, is the variety of food that I get to try. The food here has been influenced by its neighbouring countries and is rich and hearty.
Käsknöpfle is the national dish which is made of dough and served with cheese, onions and apple purée.
Liechtensteiner Fish Stew is also a popular dish. It is cooked for a long time and you can put it on top of a piece of rye bread and enjoy its traditional flavours.
Also try the Dreikönigskuchen, known as "the king cake" which is found in local bakeries and Hafalaab, a traditional dish which is a simple soup and contains dumplings.
Prinzenbräu is a beer and is definitely worth a try when you are in Liechtenstein. It is known for its unique consistency and special taste. The locals prefer to have beer with their meals and you will find a variety of beers across the country.
---
Things to do in Liechtenstein – Best Time to Visit
Liechtenstein is a great place to visit almost all around the year depending upon your travel goals. The best to go to Liechtenstein is from June to September. The weather during these months is warm and the days are sunny. You have a plethora of outdoor activities and things to do in Liechtenstein during this period. This is also a good time for hiking various trails that Liechtenstein is known for.
If you are looking for some adventurous winter sports, consider visiting from November to January. This is when a lot of people come down to Liechtenstein for winter sports such as skiing and also to celebrate Christmas and New Year's Eve.
The off-season is from September to October, as well as a march to May. if you wish to avoid crowds and get everything at cheaper rates, you should consider visiting during the off-season. However, make sure to check the weather conditions before visiting as the weather may vary vastly.
---
Things to do in Liechtenstein- FAQs
Is Liechtenstein worth visiting?
If you make Liechtenstein a part of your pre-existing trip, then it is definitely worth visiting. Liechtenstein also makes for a great day trip from Zurich or Lucerne.
How many days in Liechtenstein are enough?
One or two days in Liechtenstein are more than enough to explore this country. Being the sixth smallest country in the world, it is quite easy to explore the country in a lesser amount of time.
How to visit Liechtenstein?
Liechtenstein does not have an airport so you can take a train from Switzerland to get here.
Is English spoken in Liechtenstein?
The official language of this country is German but English is a popular second language. Most people here are fluent in both English and German.
---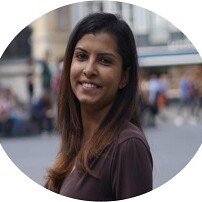 Award-winning Analyst, multi-nominated digital content creator and photographer Lavina Dsouza's words capture stories about culture and tradition mainly through its food and people. She has written and contributed to publications such as The Washington Post, Lonely Planet and Matador Network, to name a few. She is the editor of UntraditionalHumans.com, a non-profit created to share inspiring stories from women of colour who break free from traditions and choose happiness.
She's also a speaker passionate about DEI and champions solo travel. She has collaborated with numerous renowned brands such as Intrepid Travel, TripAdvisor, Travel and Leisure and Adobe, to name a few.
She can be found on Twitter and Instagram.
---
---
EXPLORE MORE OF LIECHTENSTEIN
---
Some of the links on this post are affiliate links. These do not cost you extra to use, but will help provide Continent Hop with a small commission if/when you purchase through them, to recover some of the costs of running this website and providing free content to help you plan your travel. I appreciate your support!
---