I've been to Austria four times, and I've eaten my weight in traditional Austrian food, so I had to share typical Austrian food, dishes and desserts that you can indulge in, when you visit! Here's what to eat in Austria! Products local to Styria are highlighted.
It seemed like a year of surprises when it came to traveling for food this year when I was served both pumpkin oil with ice-cream in Styria and olive oil with ice-cream in Siena this year.
Rob, from Vulkanland Steiermark, who'd had it before, laughed at the astonished expressions on our faces as we devoured our ice-creams with generous toppings of juniper green pumpkin oil. Food seemed to be the common factor driving conversations and helping people mingle during my travels and rightfully so as no matter how much of the earth I cover, I'm sure there will be some ingredient or some manner of eating that will never fail to surprise me.
I was thankful to have gotten a chance to explore more of Austria, beyond Vienna, this year. Innsbruck and Styria showed me a side of Austria that had an additional heaping of culture, gastronomy and traditional Austrian food that I hadn't come across before.
It's difficult for visitors to figure what Austrian delicacies to try on their first visit, and for some, a tasty Schnitzel rules their taste-buds for the limited time they're visiting! While its completely understandable here's a handy guide for all fast travelers, who want to explore dishes beyond a juicy steak but aren't sure what to experiment with.
I've also included Austrian products and food in Austria that you might probably find only in Styria as its a must-visit destination especially if you're looking to have the perfect combination of a spa and foodie getaway!
---
Your guide to traditional Austrian food, products and typical dishes
---
AUSTRIAN APPETIZERS, SOUPS AND MAIN DISHES
Schnitzel
It wouldn't be right to start a guide of traditional Austrian food without Schnitzel! Numerous websites may describe and have recipes for the Schnitzel but unless you have this crispy and juicy national dish of Austria, it doesn't do it justice!
Called Vienna Schnitzel or Wienerschnitzel in Vienna ('Wien' is nothing but Vienna in German), this is one famous food item that you'll be able to find almost everywhere, throughout the country. Schnitzel can be made from beef, pork, veal, turkey, and chicken although, by default, a traditional schnitzel is made from veal and is the most popular.
A cutlet of meat is thinned by pounding and is then coated with a mixture of flour, eggs, and breadcrumbs and then deep-fried to perfection.
It is served with a slice of lemon, fresh parsley, Austrian potato salad (Erdapfelsalat) and sometimes even redcurrant jelly. Squeezing lemon over it makes it tangy and fresher and beer is one of the best accompaniments.
Make sure you're hungry when ordering Schnitzel as most of the times the helping is huge! It is also the easiest option to pick when getting something for kids and is the answer when you're confused about what to eat in Vienna!
Tiroler Grostl
Typical to Tirol, the Gröstl is Austria's version of the English Kedgeree while Kedgeree is the English version of the humble Indian 'Khichdi'!
Quite hearty, this traditional dish consisting of bacon, potato, and onions fried together comes with a fried egg on top. Well-liked by mountaineers, just like Khichdi, it is the traditional way of making use of leftovers in a satisfying way.
It is traditional comfort food for people living near the Austrian Alps and typical to Tirol and quick to put together.
Onions are first fried with bacon for about 10 minutes till golden before the potatoes are added to the mix. After frying for another 10 minutes, paprika and caraway seeds are added and once the spices start to release their fragrance, the dish is topped with parsley before serving.
I had my first Tiroler Grostl in Innsbruck, at the famous Stiftskellar where it was served to me in a petite pan, perfect for sharing.
Austrian Goulash / Gulasch / Gulash
The Hungarian version of the goulash is a hot soupy stew made with beef however the traditional Austrian version is the potato goulash. Another typical hearty dish the potato gulash has vegetables like potatoes, beans, onions, bell peppers, tomatoes and sausages added to it. As with stews, each region in Austria might have its version of the stew.
Seasoned with paprika and caraway seeds, what makes the Austrian Goulash stand out is the addition of Semmelknödel or just Knodel (bread dumplings) which is also called Bauerngulasch or the farmers Goulash.
Gulyás is a word for a Hungarian cattle-herder and Goulash was named after them as these herders could identify the weak cattle that were no longer fit and use them to make the stew.
During the Austro-Hungarian Empire, the Goulash found its way to Vienna and then to the other parts of the country, where it was adopted and variations created.
Some of them based on the sides they are served with are:
Wiener Saftgulasch (Viennese Goulash) served with bread rolls
Karlsbader Gulasch with flour and egg balls (Eiernockerl)
Eszterhazygulasch with root vegetables, capers and potatoes
Fiakergulasch / Herrengulasch or the Coachman's Goulash is served with Viennese sausages, a fried egg, and pickled gherkins
Erdäpfelgulasch with sliced frankfurters or Braunschweiger sausages added to the finished goulash.
The vegetarian version contains potatoes, beans, chanterelles and the method of preparation and spices remain the same.
Knodel
Since Goulash was the previous item on the guide, it was obligatory to mention Knödel. Popular all across East Europe, these bread dumplings share their origins with countries like Germany, Italy and the Czech Republic (Bohemia and Moravia), to name a few.
There's potato Knodel served with pork roast but the most famous are Semmelknödel, bread dumplings. This traditional side dish can be served as a snack and can be both, sweet and savory.
Hard bread is softened with hot milk or water and parsley, egg and salt are then added to it. Breadcrumbs are added to make the mixture firm. Once done, parsley is sprinkled on the top while serving. The savoury Knodel are sometimes served in soups and may have other ingredients added to them too.
'Serviettenknödel' is the name given to Knodel that are not tennis-ball shaped but are shaped into a long roll and boiled by using a 'serviette' or a napkin. This is then cut into slices and traditionally served with beef stews.
The Tiroler Speckknödel from Tyrol is another meaty version of the dumpling. Finely chopped smoked bacon, onions and parsley are added to the bread which creates a fantastic flavour. Had as a stand-alone dish they can also be sliced, shallow fried and had with a salad and lentils.
In some regions, you will also find Germknödel and Fleischknödel (meat dumplings).
Germknödel are sweet fluffy yeast Knodel stuffed with spiced apricot or plum jam and poppy seeds on top.
Käsespätzle and Nockerl
Another one to add to the list of hearty traditional Austrian food items is Kasespatzle. Tiny pasta that may remind some of the Hungarian Nokedli (Spaetzle), Kasespatzle is Austria's version of macaroni and cheese although it wouldn't be right to call it so.
While it is a well-loved Swabian dish and many may claim the origins to be German, it is also a part of Austrian cuisine and is prepared all across the country.
Usually homemade, it is pasta made with eggs and stuffed with cheese and onions. The cheese used has to be just right, should be melted on the pasta and when eaten should be very stringy!
Emmenthal or Gruyere is mostly used, and the dish is topped with crispy onions and chives. Kasespatzle comes in different shapes and sizes but is usually small.
Another comfort dish served in Alpine huts it is a favorite among skiers and hikers.
Spatzle or Nockerl by itself is similar to gnocchi and may or may not have cheese. 'Eiernockerl' are little dough balls fried with eggs and topped off with fresh chives. It is a common vegetarian dish when it isn't Chanterelle or asparagus season whereas Spätzle will most likely be fried with bacon, onion and loads of cheese.
Brettljause
Buschenschank's (traditional Austrian wine taverns) are common in Styria and Brettljause is a traditional Austrian cold platter usually served here for all who just can't decide what they'd like to try first and want to have it all!
Also called the farmer's plate, the 'Brettl' is derived from the German word 'Brett' which means a wooden board and 'jause', a snack between meals.
Brettljause is commonly found in the countryside and around the Austrian Alps. The Austrian dish contains cold cuts, cheeses, pickled vegetables, spreads, and a bread basket. It is a great collection of food items that can be shared among friends!
Various regions in Austria serve different meats and food items on the platter which keeps this dish interesting. Hence the Brettljause is also known as Tiroler Marend in the region of Tirol.
Vegetarians can opt to skip the meat and have it replaced with eggs, tomatoes, and cucumbers.
Soups with Kaspressknödel or Grießnockerl
Most soups in Austria are made from a clear meat broth with a substantial topping.
Kaspressknodel are fried dumplings made from bread and cheese and a single large dumpling is served in a hot bowl of soup. If a huge dumpling isn't appealing, you could always try Grießnockerl, small semolina dumplings that are also added to a soup.
Typically found in the Alpine region of Austria, these Austrian dishes are simple to make however they taste best when Graukäse cheese from Tyrol is used. Any other hard cheese can also be used in its place.
Knödelbrot or dried hard bread is used to make Knodel with onions, milk, parsley, and cheese and then shaped and fried into dumplings before it is added to the soup.
Another classic traditional Austrian comfort dish perfect for a ski-day, that can even turn into a meal as it is quite heavy! Kaspressknodel can also be had with a salad.
Tafelspitz
Tafelspitz which translates to 'tip' is the name of the cut of the meat that is used to make this Austrian dish. The fine pointed piece of meat where the tail starts from a cow's back is mostly used.
This fillet of veal or beef is then boiled in a broth with spices and root vegetables and served with a side of potatoes and sour cream with chives or applesauce and horseradish.
Once the meat is cooked and ready to serve, it is taken out with the vegetables and the broth can then be served with Kaspressknodel.
However, traditional Austrian households tend to serve the Tafelspitz with the meat and vegetables in the broth, sometimes with a slice of bone marrow.
If you think Tafelspitz is just boiled meat, this traditional savory dish will surprise you even if it is simple to prepare!
---
Schlutzkrapfen
The name Krapfen ('doughnut') can be confusing as the Schlutzkrapfen isn't a doughnut but a type of pasta. Schlutzkrapfen or half-moon dumplings are South Tyrolean Ravioli.
The Ravioli is made from semolina or durum wheat mixed with eggs and olive oil.
Traditional stuffings include spinach and ricotta cheese, however, in Tirol, Graukäse is used often. Other stuffings could be mushrooms, potatoes and meat.
Once boiled, they can also be lightly browned in butter and the remaining butter can then be dripped on top with Parmesan cheese and vegetables on the side.
Wiener Wurstel (Viennese Sausages)
It wouldn't be right to wrap up the main traditional dishes without a mention of the Viennese sausage. These sausages are first parboiled and then smoked to produce a distinct flavour.
A simple yet staple dish, Vienesse sausages are made both from beef and pork and are a favourite street food in Austria irrespective of the time of year.
Budget-friendly and flavorful, they are served with mustard in a hot-dog-style bun käsekrainer, when had as a snack or accompanied with potatoes, salad, asparagus and radish when had as a meal.
---
Traditional Austrian food and products from Styria (Steiermark)
---
Chocolate from Zotter
This was my first visit to a chocolate factory and I must say it's going to be hard to top this!
I had visited Austria before and I probably had a bar of chocolate from Zotter, but what I didn't know was that they were the biggest manufacturers of chocolate in Austria.
A well-loved 'Willy Wonka' of Austria, he isn't a household name just because of the weird and wonderful chocolates they produce but also because of their fair-trade and ethical practices.
Not only is the packaging eccentric and quirky but sometimes the contents are too! Think flavors like fish with lemongrass and coconut, cheese, seaweed with caramel and pineapple as also the usual amaretto cherry and beer!
A visit to the factory starts with the viewing of a short video which explains their practices and I must say the video was very well made. The next part of the tour takes you to a choco-tasting. With more than 100 varieties of chocolates to try on offer served in very unique ways, this was one of the best experiences for me till date.
There's something for everyone, including vegan, melted and sugar-free varieties. You can buy the full range only in Styria!
It isn't just chocolate you get when you visit the Zotter factory though. There's also an 'Edible Zoo' where you can watch animals being raised in a transparent and sustainable environment and enjoy delicious traditional Austrian delicacies at the Organic restaurant Oko-Essbar.
It is a great location to spend an entire day, especially with kids.
---
DETAILS
Address: Bergl 56, 8333 Riegersburg, Austria
Timings: May – October: Mon to Sat from 9 am to 8 pm. November – April: Mon to Sat from 9 am to 7 pm. Closed on Sundays and public holidays.
Price: Adults € 16.90, Teenagers € 13.90, Children € 10.90, Children € 5.90, Children (0-3 years) free
Updates to prices and timings can be checked here
---
Vinegar and Schnapps from Gölles
If you thought vinegar is just a sour, tangy condiment you add to curries and salads, Golles will definitely change your perception of it!
For more than 30 years, the Golles family has been tending to orchards at the foot of the historic Riegersburg Castle in Styria. About 20 different fruits are grown in the orchard at different times throughout the year with the year starting with cherries and ending with grapes, with plums, pears, apples and rowan berries being the most important.
Practices are kept as sustainable as possible with a minimum waste policy in place and for the same, the fruit pits are used to heat the building, and the leftover mash of the fruits, once the juice is extracted is used as fertilizer.
Alcohol is then made from the juice after which the mother of vinegar (a bacteria used to make vinegar) is added to it. This is then placed in casks with a cloth over it to help with fermentation and aeration to transform alcohol into acetic acid aka vinegar.
Golles produces about 150 thousand liters of vinegar each year and about 50-70 thousand liters of schnapps each year!
While beer is popular in Austria, Austrians equally love their Schnapps, particularly ones made from plum and apricot. Jägermeister, a schnapps distilled from herbs, while not from Austria, is a favorite and quite famous around the world!
You can take a self-explanatory tour through the factory, which has the largest cellar of vinegar barrels in Austria and even have a vinegar, Schnapps tasting!
It was another unique experience which I had the fortune of experiencing this year. My favorite was the 20-year-old Apple Balsamic vinegar and the pear Schnapps!
---
DETAILS
Address: Stang 52, 8333 Riegersburg, Austria
Timings: April – October: Monday – Saturday 10 AM – 6 PM, November – March: Monday – Saturday 10 AM – 5 PM, Closed on Sundays and public holidays.
Price: Adults € 9.50, Teenagers € 6.50, Children € 3.50, Children under 10 – free
Updates to prices and timings can be checked here
Sau Beer and Ham from Vulcano
Organisations in Styria were some of the best organic producers implementing ethical and sustainable practices and the Vulcano factory where the perfect Styrian ham is produced, was no different!
Pigs here were raised in an area that was 3 times bigger than the stated EU requirements and were playing and having fun while we watched them!
Special air-dried and smoked ham is produced here with delicate natural flavors, seasoned only with salt and herbs and no food coloring and flavor enhancers are used.
The name Vulcano comes from the imaginary piglet that Franz believed always stayed with him while he was daydreaming in the stables. Franz the owner, wanted ham to taste different than what he'd ever tasted before. He wanted it to incorporate all the tastes and senses a pig had gone through in their lifetime.
He wanted to make sure all pigs had the best time when they were being raised here! So they are fed the best crops for about a year, which is twice the amount taken for pigs at other farms, to help them grow slowly so that fat permeates inside the muscle which makes the ham tastier.
Ham produced here is salted, cured for about 15-27 months and then rested for about 2 months. The longer it is cured for, the tastier and expensive the ham is!
If you opt for a tour around Vulcano, you're taken through the process which ends with a tasting of some of their best products! Do try the Sau beer made to commemorate one of the pet pigs, Brandy. It is an Austrian drink that you will find only here!
---
DETAILS
Address: Eggreith Weg 26, 8330 Auersbach, Austria
Timings: Monday – Saturday 9 AM – 6 PM, Closed on Sundays and public holidays.
Price: Prices for a guided tour start from 11 euros. Updates to timings, prices and bookings can be checked here
---
---
Sparkling wine from Das Kulinariam Riegersburg
I've tried numerous varieties of sparkling wine before but never any with gold leaf in it!
That's one of the specialties of the Vulkanlandsekt Culinary Riegersburg. There's a cellar at the culinary shop which stores some of the best Styrian produce in the region.
Located right next to the Zotter chocolate factory, there are guided tours here that take you through the process of making sparkling wine and then tasting it later!
The sparkling wine here is made in the traditional champagne method, and we were taken through each of the steps, from how the yeast mixture is added to the bottles to let the alcohol ferment naturally to how all the bottles need to be rotated at a certain degree every day!
Fermentation usually takes a minimum of 2 months however the longer it is let to remain, the smaller the bubbles are formed. Trivia such as this was shared with us and it was a quick but interesting afternoon activity.
The sparkling wine was crisp and refreshing after the meal we had at the Zotter factory and the panoramic terrace available was the perfect stop to have some tea or wine with some local Styrian products on offer.
---
DETAILS
Address: Schützing 147 8333 Riegersburg, Steiermark, 8333 Riegersburg, Austria
Timings: Monday – Saturday 10.30 AM – 7 PM (closes at 6 PM in winter), Sundays 10.30 AM – 1 PM.
Price: € 5 per person
---
---
Traditional Pumpkin seed Oil
While it shouldn't be surprising to come across pumpkin seed oil, it was still surprising to see how versatile it is!
Always had cold, it tastes excellent with salads, soups, as a dip and even drizzled over ice-cream. Pumpkin seed oil as an intense nutty taste, like having buttery, lightly toasted pumpkin seeds.
It is juniper green in color and is extremely healthy, but appears black, hence it is called the 'black gold of Styria'. Pumpkin seed oil isn't used for cooking.
A Styrian delicacy that many aren't aware of, if there is one thing that you should take back with you or try, this should be it!
When used as a dressing in conjunction with Balsamic vinegar it tastes the best!
---
Traditional Austrian desserts
---
Sachertorte
Sachertorte is synonymous with Austria and is equally loved as Apple Strudel.
While it is more popular in Vienna, the same dark, rich and dense chocolate cake can be found in other parts of the country too.
The cake has thin layers of apricot jam, is covered with dark chocolate icing and has a mirror shine to it! It is always served with a big dollop of freshly whipped cream.
The Sachertorte was invented in Vienna in the 1800s and the recipe has been kept secret all these years. The Cafe Sacher is where you will find it irrespective of the city you choose to have it in.
Wiener Apfelstrudel
The Apfelstrudel or the apple strudel is another delicious dessert from Austria that is the default option when you're not sure what to get.
While various regions have their version, the apfelstrudel is mostly lighter than the common apple pie made with layers of flaky phyllo pastry. Traditionally, strudel dough is used, after skillfully pulling and extending the dough until it is thin like parchment and then layered. While it can be made in any shape, the name comes from a 'whirlpool' due to the swirls that you can see when it is freshly made.
While the traditional version has a filling of apples, sugar, raisins spiced with cinnamon, lemon, rum and cloves it can also have other fruits in place of the apples.
It is one of the national dishes of Austria and suitable for vegetarians too hence should not be missed when visiting Austria. It is also commonly found as street food and hence will be easily available anywhere!
Some may serve it with hot vanilla custard sauce but it tastes good just by itself too.
---
Manner Wafers
Manner wafers are a household name in Austria and are perfect if you don't have a sweet tooth yet are keen to try something sweet. They cost about 2 Euros,
While they have a couple of flavors, its the original one that tastes best.
There are 4 wafers in each pack and I'm sure you will finish the whole pack once you open it!
There are also other desserts that are quite scrumptious like Kaiserschmarrn – the 'Emperor's Mess'. Fluffy chopped up pancakes mixed with fruits, fruit compotes, jams, raisins and nuts, mixed and topped with icing sugar.
There's also Palatschinken, rolled apricot jam or ice-cream applied pancakes or crepes. The leftovers are sometimes added to soups.
Buchteln may remind the Indians of 'pav'. A Bohemian-inspired dish, these yeasted, fluffy and airy buns are filled with jam, poppy seeds or sweet curds and are served with a plum jam called Powidl, powdered sugar on top or vanilla sauce. These should be included in your list of what food to eat in Austria if you're spending more time here.
I tried these traditional Austrian dishes on a quick visit to Graz before heading to Thermen Vulkanland to experience some authentic Austrian spa culture while ensuring I kept trying all the delicacies the region could offer.
Mist wafted dreamily around me as I sat in one of the thermal pools at Hotel Rogner Bad Blumau while the taste of ham, vinegar and various other goodies lingered on my tongue. It was Austria as I'd never seen it before, away from the crowds in the city, in the country-side, enjoying organic produce and the most unique Austrian products the region had to offer.
For a traveler who is easily delighted by food, it was a destination not known to many and one which would surprise most, be it their first visit to Austria or one of many and one which certainly deserved to move to the top spots on your Austrian itinerary.
---
Austria or the Republic of Austria is located in Central Europe and is bordered by Switzerland and Liechtenstein to the west, Czech Republic and Germany to the north, Hungary and Slovakia to the east and Slovenia and Italy to the south.
Its a great country to include on your visit to Europe and while the capital Vienna is a favorite, many fabulous regions are located just about an hour away and give an insight into the lives of the locals and traditions.
WHAT IS THE BEST TIME TO VISIT AUSTRIA
Austria is lovely to visit at any time of year as the landscape changes during each season. While its a great spot for winter sports, for visitors not fond of the cold, summertime from June to August is the preferred time to visit. To keep costs low, try visiting during Autumn and Spring which are the shoulder seasons, yet aren't too cold or wet.
HOW TO GET AROUND AUSTRIA
Austria has great connectivity via public transport and you can fly to Vienna to even any of the neighboring major cities like Munich, Prague, Bratislava and get to Vienna or Styria by train.
You can also get to any of these cities by bus.
---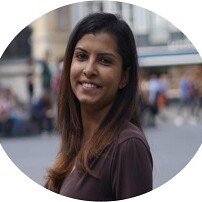 Award-winning Analyst, multi-nominated digital content creator and photographer Lavina Dsouza's words capture stories about culture and tradition mainly through its food and people. She has written and contributed to publications such as The Washington Post, Lonely Planet and Matador Network, to name a few. She is the editor of UntraditionalHumans.com, a non-profit created to share inspiring stories from women of colour who break free from traditions and choose happiness.
She's also a speaker passionate about DEI and champions solo travel. She has collaborated with numerous renowned brands such as Intrepid Travel, TripAdvisor, Travel and Leisure and Adobe, to name a few.
She can be found on Twitter and Instagram.
---
---
---
Some of the links on this post are affiliate links. These do not cost you extra to use, but will help provide Continent Hop with a small commission if/when you purchase through them, to recover some of the costs of running this website and providing free content to help you plan your travel. I appreciate your support!
---