Here's some key factors to consider that will help when planning your college road trip. From planning a virtual tour to finalizing the budget, get to know about all the must-do's and don'ts to make the best of your road trip to visit colleges
A road trip to visit colleges is very important because it will help you to select the college you want to attend. On a college road trip, you can see several schools, and this can help you to make your final decision.
To maximize the time, you need to do some careful planning and time management. It's a myth that you will find the perfect college that you know at first glance is right for you.
However, you can definitely learn more from an in-person visit to a college than you can from a book, internet search or even a virtual tour.
---
Finalize your list of schools
---
As a senior in high school, you probably already have a list of potential colleges you can see yourself attending.
You can't visit them all, so you need to narrow your list down to schools you would like to visit for a closer look. The choice is easier if you write down a list of the pros and cons of each school on your list.
For example, one may be located further away from home but could be a better fit academically than others close by. Another may offer financial assistance you won't get at a school close to you.
There are various college guidebooks where you can find details about hundreds of different colleges.
Once you have marked some of those that you think suit your purposes best, you can visit the college websites to get a closer look at what they have to offer.
Think about what you want most out of college. Would you rather go to a quieter campus in the country or a university in or close to a bustling city? Are there special academic programs that interest you?
---
Prepare all written work
You may be so busy planning college trips and tours that you find you don't have enough time to write your assignments.
The first thing you need to worry about is your grades. You can use the services of top-level essay writers at EduBirdie to help you with any writing, including essays or research papers. These online expert writers have the education and experience to help you. You can get good grades by submitting top-quality, plagiarism-free essays delivered within the timeframe you set.
---
Go on a virtual tour
One way to find out more about a college without actually going there in person is to go on a virtual tour.
You will typically find virtual tours on university websites. Schools need a dynamic online presence to remain competitive, so some of their virtual tours are really impressive.
A virtual tour allows you to visualize yourself as being part of campus life. You can see what it is like to attend classes and social venues on campus, such as recreation centres and coffee shops.
You will learn more about what makes a school special, whether it's the unique architecture or the activities and clubs it offers.
It is costly to pay an in-person visit to a university far from home. A virtual tour can help you to see whether a visit would be worthwhile.
---
Plan to go at the right time
The best timing for a trip to visit colleges is in the spring semester of your final year.
At this point, you will have a good idea of how your test scores compare to the average scores of applicants who gain admission to colleges you would like to attend.
It goes without saying that there's no point in visiting schools where your grades and test scores are lower than acceptable for admission.
It is often tempting to use the long summer break for visiting schools.
If you plan a visit during campus vacations, you won't get a proper picture of what to expect when all the students are on campus. Visiting during a long weekend in the spring semester will give you a much better idea of the school's culture and what it's really like.
---
Choose one region per trip
If you group the colleges you're interested in on a map, you will be able to see which ones naturally fall into clusters.
This will allow you to choose a specific region for a trip. In major metro areas, many colleges may fall close to each other. Even in rural areas, certain colleges may be close together.
You can plan your route on a map by making use of a free tool such as Google My Maps. For example, you may want to plan a Florida tour and see some Gulf Coast schools.
You may want to include a major state research university, a mid-size school with majors that interest you and a small, private college.
---
Make an itinerary
Planning to visit more than three colleges per trip is not a good idea.
The colleges will start to blend together, and you may find it difficult to recall what made one different from another when you refer back to your notes. If you only visit a couple of colleges, you can do more than just take a group tour.
For example, you can arrange to spend a night in a dorm and eat a meal in a dining hall. Many colleges allow prospective students to stay overnight in a dorm if they ask for permission in advance.
Once you have decided which colleges you want to visit, you can make a detailed itinerary.
This should include your driving times, where you will eat and where you will stay.
You must include times of tours, information sessions and locations. You must also include times you arrange to meet with professors, attend classes or sleep overnight in a dorm.
Once you have all these details in writing, you can include items like visiting the local attractions to see what the community surrounding the campus has to offer.
Know what to expect from an in-person tour
Check out the websites of the colleges on your list to find out what rules and regulations apply to a visit.
Most colleges offer tours of campus and information sessions on specific days.
You will need to register ahead of time on the college website.
Find out about parking ahead of time. It can be a problem in some urban schools, and it helps to know in advance what to expect. Some schools may email you a parking pass if you ask them in advance.
In-person tours are typically led by student guides. They will answer any questions you may have about student life, facilities, academics etc.
They may be more honest about the strengths and weaknesses of the school than an admissions officer. Make use of the opportunity to get their perspective. A typical tour usually lasts about an hour. It may include a visit to a library, an academic building, the student center, a dorm room and a dining hall.
If you take photos, you can remember what made an impression on you.
There are schools that offer special events on weekends in spring to give prospective students an in-depth look at the school.
You may have the chance to meet faculty and students and attend panel discussions.
---
Set a budget
Planning road trips to colleges, especially ones further afield, can be an expensive exercise.
You don't want to spend money on college tours that could go to paying for school. Gas, food and accommodation costs can quickly add up. Booking accommodation in advance will usually result in getting better rates.
It can also be stressful to navigate unknown cities and campuses.
You don't need the extra worry of having to find accommodation every night.
You should ask the admissions office if they arrange discounted rates at local hotels for visiting students.
---
What to expect from information sessions
Information sessions at colleges will help you to understand various different factors that could influence your final decision.
It will help if you prepare a worksheet you can fill in on what the different colleges offer.
In general, the information sessions will cover application requirements, degree offerings, and basic financial aid information.
They will also highlight what makes a college attractive to attend, such as special academic programs or unique student life features. These information sessions can be a little boring, and filling in information on your worksheet can help you to keep your focus.
Your notes will give you a more realistic idea of how to budget. What's free at some schools, like printing, may not be free at others. Keeping notes about any impressive features of a school can also help you with making that all-important final decision.
You can ask questions during information sessions about the academic programs or student life.
For example, you may want to know whether women can join certain traditionally male sports teams. You may want to find out if you can keep a pet in student housing.
---
Plan to tour the area and not just the campus
The atmosphere surrounding the campus can be a key to choosing a school that's the best fit for you.
Schools located in or near major metros often have many professional and cultural experiences you can benefit from. Those in rural areas often have tight-knit student communities.
They are surrounded by nature, so they often have very active clubs for hiking, mountain biking, kayaking, skiing, and other activities.
What you do in your leisure time can help you to combat the stress of your studies. You need to make sure you have access to the type of activities you enjoy doing outside of academics.
This will ensure you lead a more balanced life as a student. You should visit local shops, restaurants etc. during your visit to get more idea of the surrounding community.
Walk or drive around the area and see how safe you feel.
---
Be flexible with your plans
If you have a preconceived notion about which kind of college you want to attend, you may miss out on visiting other schools that may ultimately be a better fit for you.
Be flexible enough to make adjustments as you discover new information. This may come from sources like family, friends or former students.
If you can chat with a former student, you can get a pretty good idea of what it's like to attend a certain college.
Networking with local alums may just open you up to an experience you would not have otherwise considered.
---
Personalize your visit
A few whirlwind campus tours may not be enough for you to make an informed decision.
It will be helpful if you can spend a whole day on campus and have some personal interactions with students or meet with professors in departments that are of interest to you.
If there's a class you would particularly like to attend, you could contact the professor and ask whether you could do so. If athletics are important to you, arranging a meeting with other student-athletes could give you some important information.
Once you get home from your college trip, you should send thank you emails to individuals you interacted with.
You can also ask any follow-up questions you may have.
---
Visiting colleges is an exciting part of the college application process. When you visit, you show your interest in a specific institution and gain some first-hand experience of the campus.
Some schools track the interest you demonstrate in them and attendance at admissions events. When you want to visit some college campuses in person, time management and planning are vital.
Visiting a college in person takes your knowledge about it to a new level.
You can start to identify which college will be the best fit for you when it comes to factors like academics, geography and cost.
---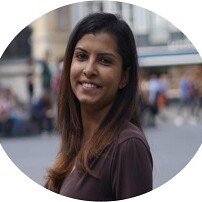 Award-winning Analyst, multi-nominated digital content creator and photographer Lavina Dsouza's words capture stories about culture and tradition mainly through its food and people. She has written and contributed to publications such as The Washington Post, Lonely Planet and Matador Network, to name a few. She is the editor of UntraditionalHumans.com, a non-profit created to share inspiring stories from women of colour who break free from traditions and choose happiness.
She's also a speaker passionate about DEI and champions solo travel. She has collaborated with numerous renowned brands such as Intrepid Travel, TripAdvisor, Travel and Leisure and Adobe, to name a few.
She can be found on Twitter and Instagram.
---
---
EXPLORE MORE OF ITINERARIES
---
Some of the links on this post are affiliate links. These do not cost you extra to use, but will help provide Continent Hop with a small commission if/when you purchase through them, to recover some of the costs of running this website and providing free content to help you plan your travel. I appreciate your support!
---