There are places around the world that are on top of every traveller's bucket list. Here are a few such places that are bound to take your breath away with their beauty and grandeur
It seems like everyone wants to travel but we just don't have the time.
Well, we don't dedicate the time to it. The new work models provide more flexibility so we can go where we want to work from there.
Imagine getting up, making a cup of coffee on a mountain, looking at that beautiful view, and just logging in to work. Once you finish, you just have fun.
Here's 10 places that are offbeat and fun to visit, maybe you can work from one of these?
---
---
One of the most beautiful places to travel to and one of the best places to see is Majorca. We don't need to tell you where it is because you can just open up Google Maps and check it out.
It's a vacation for your soul. A weekend in Majorca is like 10 days in any other vacation resort. We recommend staying there a little longer because there are a lot of beautiful sights including the mountains on the island.
---
Iguazu Falls, Argentina
The second of the places to visit is one of the coolest places in the world. If you are a travel lover and a nature lover as well, then be prepared to visit Iguazu Falls in Argentina.
Make sure you bring your camera because this is going to be a sight you'll want to capture.
Even the raw recording is going to seem like it has special effects, it's an amazing experience. If you're a photographer, then you know you can use the video editor for Mac or a WIndows video editor for the final touch.
---
The Grand Canyon, USA
One of nature's most astonishing works of art, the Grand Canyon is definitely in the top 5 beautiful places to travel.
The sight you get when you visit the Grand Canyon is just epic, the Colorado River is beautiful.
By looking at it all, we get a sense of how small our worries might be.
This is something nature's done, and it's just majestic. It might be a little tricky deciding where to stay at the Grand Canyon, but tons of online services can help.
---
Bali, Indonesia
One of the best places to visit in Indonesia is Bali. It's not just about the beaches, it's also about sights like the Sacred Monkey Forest Sanctuary or the Ulun Danu Beratan Temple.
There are a lot of things you can see on the island. It's one of the places to visit if you're a nature lover as well.
The reason is that it has beautiful coral reefs and mountains that have peaks higher than 2,000 meters. Imagine the view from one of those!
---
---
Preacher's Chair or Pulpit Rock, Norway
The Preikestolen or the Pulpit Rock is a sight to remember.
Once you're standing on the cliff everything seems so mesmerizing and small while the breeze is going through your hair. It's a soothing and exciting experience.
It's one of the most beautiful places in the world to visit. Before it was named the Preacher's Chair, the name was Plane's Tooth. The latter name is an effort to promote hiking and trekking. They did a good job.
---
Tara National Park, Serbia
If you're into natural sights, one of the top nice places to visit is definitely Tara National Park in Serbia.
Apart from the mountain it is named after, you can see the Drina river where the famous house in the middle of the river photo was taken.
It's easy to search for accommodation there because it's close to the border with Bosnia and Herzegovina. So, you can make a straightforward choice of where to stay. Plus, the most popular activity is rafting down the river.
---
---
Venice Grand Canal, Italy
It wouldn't be fair not to include Venice. After all, the Venice Grand Canal is among the most beautiful places to travel.
But it depends on what you like, and what time of year it is. If you're not into sizeable crowds, then you should travel there after September.
The perfect time to go there is between September and November because the city is not so overpopulated with tourists.
It leaves you the space to take in all the beauty there is to the Venice Grand Canal.
---
---
Great Wall Of China, China
A wonder of the world, the Great Wall Of China, captures the labour and tenacity of the people. This is one of the places to visit before you die. If you can catch some cheap flights, then it's going to be worth your while.
China is about 50% cheaper than the U.S. So if you can get a cheap flight to China, you will find cheap accommodations, and you can try their exceptional traditional Chinese food. There's no reason not to go there and have fun, post Covid.
---
Iceland
Undoubtedly one of the coolest places in the world with some outstanding hot springs.
Iceland is one for the bucket list as the country can get quite expensive to get around even if you may find cheap flights to get you there.
But the experience is worth it.
You'll find the highest frequency of the Northern Lights here and some of the most unique sights in the world, including glaciers and lava tunnels.
One you should make sure you plan well and get the most out of when deciding to travel to Iceland!
---
---
Cyprus
If you love to travel and you love food, then Cyprus is the place to be. The traditional food in Cyprus includes a wide array of dishes including veggies and fish so it suits a wide range of palettes. We recommend Cyprus because of the beaches as well.
A cheaper alternative to Cyprus is Grenada, and the best time to visit Grenada is between December and April because of reduced rainfall during that time.
---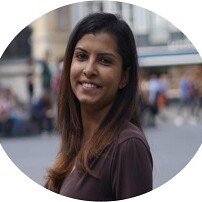 Award-winning Analyst, multi-nominated digital content creator and photographer Lavina Dsouza's words capture stories about culture and tradition mainly through its food and people. She has written and contributed to publications such as The Washington Post, Lonely Planet and Matador Network, to name a few. She is the editor of UntraditionalHumans.com, a non-profit created to share inspiring stories from women of colour who break free from traditions and choose happiness.
She's also a speaker passionate about DEI and champions solo travel. She has collaborated with numerous renowned brands such as Intrepid Travel, TripAdvisor, Travel and Leisure and Adobe, to name a few.
She can be found on Twitter and Instagram.
---
---
EXPLORE MORE OF ITINERARIES
---
Some of the links on this post are affiliate links. These do not cost you extra to use, but will help provide Continent Hop with a small commission if/when you purchase through them, to recover some of the costs of running this website and providing free content to help you plan your travel. I appreciate your support!
---