Germany, one of the largest countries in Europe provides a wide array of options when it comes to picking what you'd like to experience. This Germany itinerary for 5 days will help you get a cultural taste in the South of Germany.
I watched in disbelief as an Atlas moth, bigger than the palm of my hand lazily fluttered it's wings.
I wasn't too close to it, but being perpetually creeped out by insects, I was on alert!
However, the moth wasn't bothered at all by my presence; as weren't hundreds of other butterflies.
I'd unintentionally landed in Mainau on my road-trip in Germany, on my way to Liechtenstein. Our Germany itinerary had Stuttgart, the ever popular Neuschwanstein castle and Schwangau on it, yet on our way we couldn't ignore Lake Constance, with its glimmering waters and serene vibes.
Mainau was a small island located near Konstanz and it's top highlight was its Butterfly House, something we probably wouldn't have opted for if we had it on our plan, but I'm so happy we didn't have one as it was a surprise like no other!
After spending hours wandering in awe, taking pictures, observing them and feeling like I'd landed in a dream, I reluctantly bid adieu and went to the sanctuary to have the best Black Forest cake of my life!
I shouldn't have been surprised though as I was near the forest of the same name, where the cake had originated.
Once the sanctuary closed, we took a lazy walk around the lake and felt blessed to hardly have any visitors around as the area was more popular with locals than tourists.
Germany is home to interesting history, colorful nightlife, art and architecture and beer that is known across the globe, yet many places remain undiscovered.
Taking pride in the culture that is amazingly vibrant, Germany has some of the best things to do and places to visit for people that admire the outdoors, food and culture.
So, if you are planning a short trip to Germany, know that your trip will get over sooner than you can ever imagine.
Here is how you can spend 5 days in Germany and use Alexa to help you!
---
On your Alexa App, head to the 'Skills and Games' section, then navigate to the 'Travel and Transportation' section, find and enable the Germany Travel Tips skill.
Then just say,
"Alexa, start Germany travel tips", to activate the skill and Alexa will help you with your Germany itinerary based on your preference of whether you like the outdoors, nature, culture or cities.
Here's how I planned mine based of some places that are dear to me.
---
A South Germany Cultural Itinerary
Day 1 of your 5 days in Germany Itinerary | Mainau Island, Konstanz, Lindau
In a region located by the Lake Constance, in Southern Germany, lies one of the country's 'secret' local getaways – Mainau Island. Known as the flowering island on the Lake Constance, the island takes pride in having some of the most beautiful gardens in the country.
The gardens are seasonal and undergo tremendous change every few months, thus giving the visitor numerous reasons to return.
While the botanical area of this island has more than 500 varied species of deciduous and coniferous trees, the buildings offer a flavor of rich architecture and culture to travelers.
Konstanz is also located by Lake Constance, a historical town with a view of the harbor, colorful buildings and charming cafes. Konstanz is the largest city on the lake and is well known for its notable buildings such as the Renaissance Town Hall, the Rosgartenmuseum, a medieval monastery, an art museum and so on.
If you have a few spare hours, take a ferry from Konstanz to Friedrichshafen, as the region has a lot to offer. With a large number of museums and quite a few historical sites, Friedrichshafen is popular for Schlosskirche – the baroque emblem that stands tall on the shores of Lake Constance.
The Zeppelin Museum, Dornier Museum, School Museum have their own stories to tell.
If you are hungry for some more scenic views and historical sights, visit Lindau – the dreamiest German city on the lake.
Unbelievably pretty, the city takes pride for its beautiful waterfront promenade, towering mountains and cobblestone streets. . One can spot the remnants from medieval times in every corner of the city, from cafes to the color glazed tiles of the Thieves Tower. The Church of St.Peter is home to spectacular frescoes, with artwork that is believed to have been created by a 15-century painter.
---
Day 2 of your 5 days in Germany Itinerary | Neuschwanstein Castle (possibly Schwangau, Hopfen Am See)
After having spent a day at the beautiful Mainau island, you can spend a night at one of the hotels of Schwangau, a small town in Germany, so that you can visit the lovely Neuschwanstein Castle the next day.
Popularly known as the castle that inspired most of the castles in the Walt Disney animations and located within a landscape that includes famous Alpine foothills and lush forests, Neuschwanstein Castle looks like the perfect postcard with its pointy roofs almost touching the clouds.
Shining bright with its limestone façade perched on a rocky hilltop, the magical silhouette of the castle is stunning. The castle also does have a story full of trickery and mystery associated with it – a tragic story of a handsome King who was passionate about music, architecture and art who may have been murdered or committed suicide.
After Neuschwanstein Castle, you can visit Hopfen Am See, which is just 15 minutes drive from the castle. Not very touristic, Hopfen am See offers some of the best hikes with some adventurous things to do on the way.
---
---
One can either choose a simple and easy hike around the place or pick the challenging Koenigs Runde route for some adventure. If you want to indulge in Bavarian cuisine, Hopfen am See has some great restaurants that serve specialties such as Knoedel, Haxe and so on.
After making some great memories at the fairy tale castle and Hopfen am See, you can spend the rest of the day at Schwangau.
Alpsee, a spectacular spot where the hills meet the wonderful Alpine range, is undoubtedly known for it's revitalization options as well as adventure. While water sports are popular during the summers, ice skating is one of the favorite things to do during winter.
The Museum of Bavarian Kings, which is a symbol of the royal greatness of Bavaria, isn't just about the history of the house of Wittelsbach over the centuries, but also contains panoramic views and barrel vaults made of steel mesh, which makes it worth visiting.
After spending a day admiring the beauty of castles and museums, end it with some Lager at one of the pubs at Schwangau.
Day 3 of your 5 days in Germany Itinerary | Stuttgart
Start from your hotel early as Stuttgart is about a 2 hour drive from Schwangau, and has a lot to offer.
Stuttgart is known for its automotive history, presented to the world by the Mercedes-Benz Museum.
Starting from how it all began to where we are now, the museum narrates the story to visitors in the most excitable manner. Another museum that makes heads turn is the Porsche Museum. Every year car enthusiasts from across the globe come to the city of Stuttgart for a popular motor show.
Staatsgalerie which is located in Stuttgart, takes pride for its rich masterworks created as early as in the fourteenth century. One of the most popular museums of Germany, Staatsgalerie is a perfect example of a structure that binds traditional art to modernity.
The drawings and photographs, the prints, the panel paintings – everything is unique in itself and brings along with it some great memories from the past, for example – the Triadic Ballet of the 1920s, some amazing work by Picasso, the Joseph Beuys room and so on.
---
---
Day 4,5 of your 5 days in Germany Itinerary | Baden – Baden
Who wouldn't want to end an amazing fun-filled trip with a relaxing, rejuvenating spa? Spend the last day of your trip at Baden – Baden, which is popularly known as the spa town of Germany, located near the Black Forest.
How about playing a game of blackjack on the tables of one of the casinos in the town? The glittering, splendid casinos of Baden-Baden are famous with tourists who take a 40 minute guided tour to experience life at casinos.
How about sipping hot piping coffee at Kaffeesack? Kaffeesack is quite popular for its nice smelling, well decorated coffees that can pull people from the streets of Baden-Baden out on a walk. Kaffeesack is just one of the popular ones in the town; there's many others you can pay a visit to.
The Hohenbaden Castle, which crowns the hills of the Black Forest and offers a breathtaking view of the countryside is another cultural highlight you can visit near Baden-Baden.
Hohenbaden fell into disuse and was left in ruins due to a fire in the 16th century. However, today, the ruins of Hohenbaden offer a fab view and are known as one of the most interesting destinations in the region.
Another museum you could visit here is the Museum Frieder Burda. Spread across four levels, the museum has a unique architecture that combines contemporary art and a romantic landscape. It presents artwork from the 20th and 21st centuries, focused on different themes.
If all of the exploring makes you tired, why not spend some time relaxing at one of the renowned spas here?
---
Planning a trip around Germany might seem intimidating to many but there's numerous resources around to help ensure you get the most out of your holiday.
There's something for everyone, and this itinerary highlights just one cultural route you can take around Germany to experience what this country has to offer.
If reading through resources isn't something you're keen to do, asking Alexa to help is something that'll surely make it easier.
---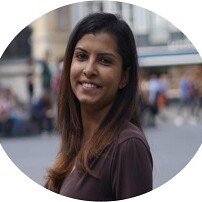 Award-winning Analyst, multi-nominated digital content creator and photographer Lavina Dsouza's words capture stories about culture and tradition mainly through its food and people. She has written and contributed to publications such as The Washington Post, Lonely Planet and Matador Network, to name a few. She is the editor of UntraditionalHumans.com, a non-profit created to share inspiring stories from women of colour who break free from traditions and choose happiness.
She's also a speaker passionate about DEI and champions solo travel. She has collaborated with numerous renowned brands such as Intrepid Travel, TripAdvisor, Travel and Leisure and Adobe, to name a few.
She can be found on Twitter and Instagram.
---
---
HERE'S MORE POSTS FOR AN UNFORGETTABLE ROADTRIP!
---
Some of the links on this post are affiliate links. These do not cost you extra to use, but will help provide Continent Hop with a small commission if/when you purchase through them, to recover some of the costs of running this website and providing free content to help you plan your travel. I appreciate your support!
---